The northern section of Yokun Ridge in Massachusetts can be accessed in Lenox on Reservoir Road. The Berkshire Natural Resources Council published an excellent map at one point. There are still some maps online if you look around. The main trail runs across the Lenox Mountain ridge up to Baker's Peak and then down to the Bousquet Ski Area in Pittsfield. This region is criss-crossed by dirt roads (used and unused) leading to a radio tower, a fire tower, a couple residential areas and a few uncertain locations. The Yokun Ridge Trail is mostly used by local hikers and is not marked in most places. Some hikers seem to be trying to take care of the job themselves with spray paint and can tops. Regardless, it offers some of the nicest trails and best views in the Taconic Mountains.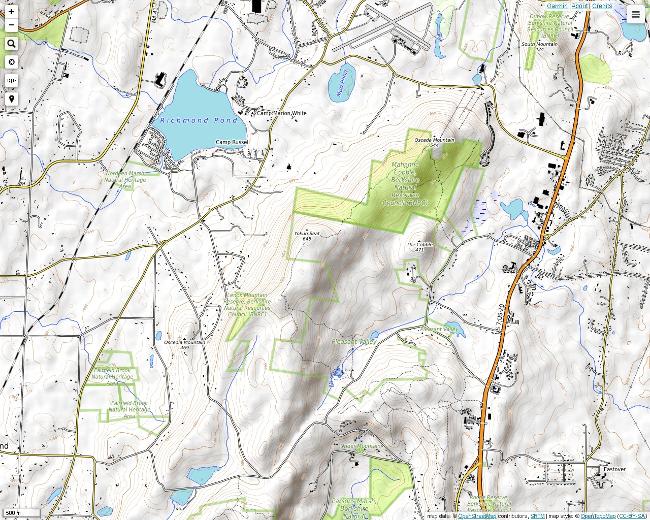 OpenTopoMap of Yokun Ridge-northern section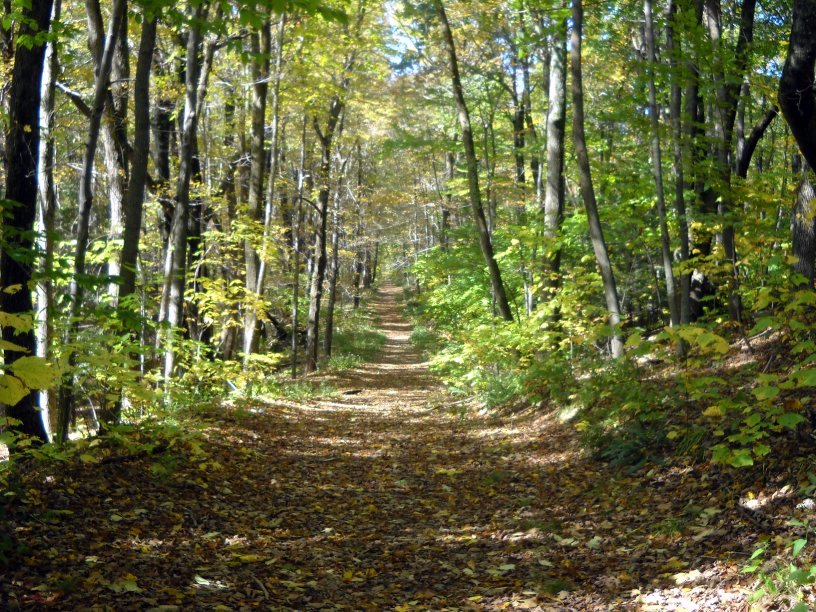 A dirt road covered with leaves leading to Lenox Mountain. This road gets narrower and later meets up with wider dirt roads.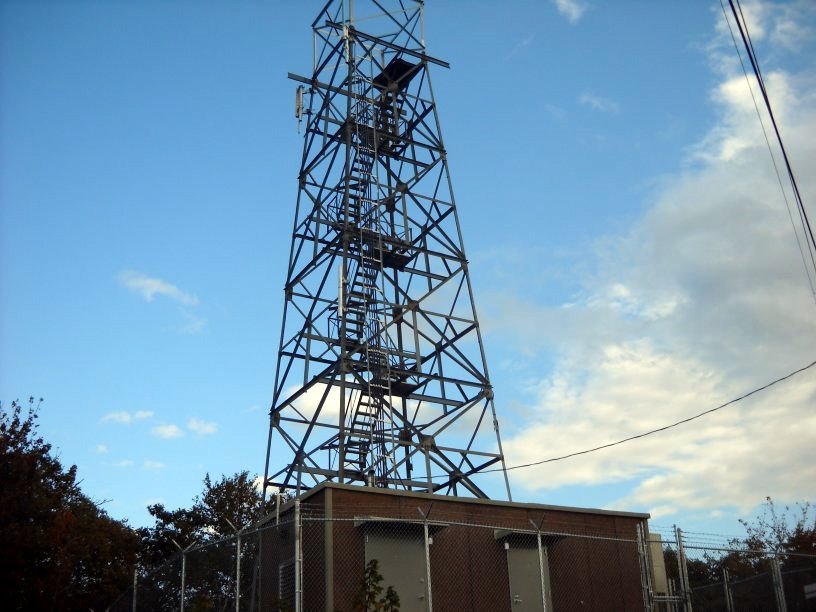 The fire tower on Baker's Peak looks fairly new.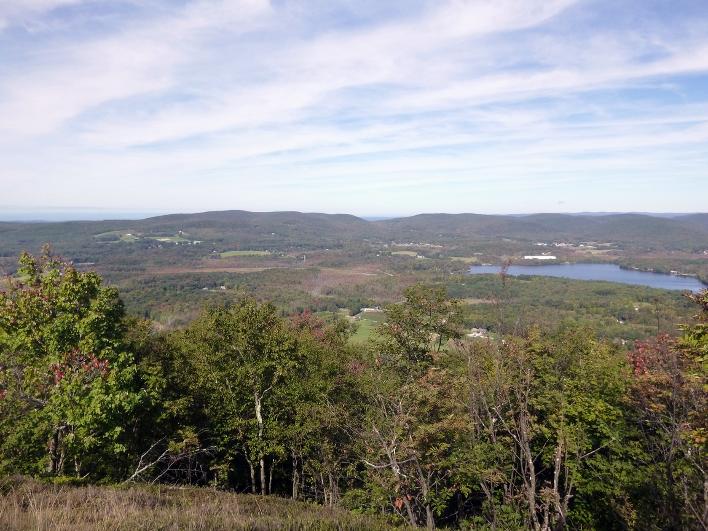 A view of Richmond Pond from Lenox Mountain next to the radio tower. You can see the New York State line in the distance. You can see the Catskills very clearly also, but they are too far away to photograph clearly.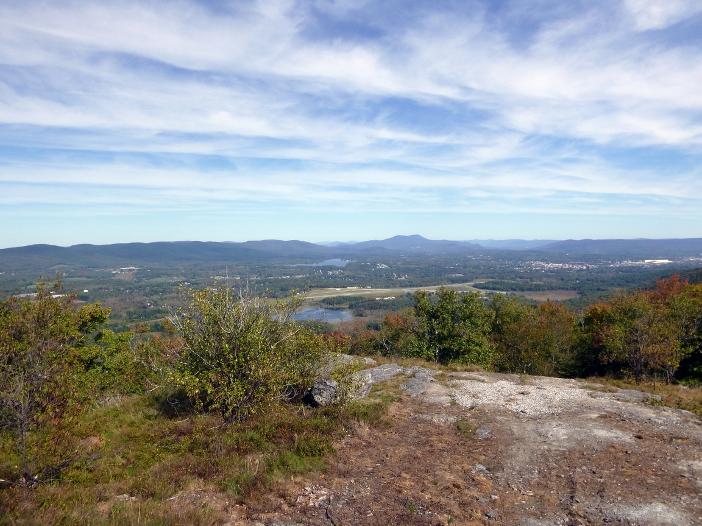 A little farther north from the radio tower is Baker's Peak. The view from this peak is just as good as the previous one. You can see all the way into Vermont on a clear day.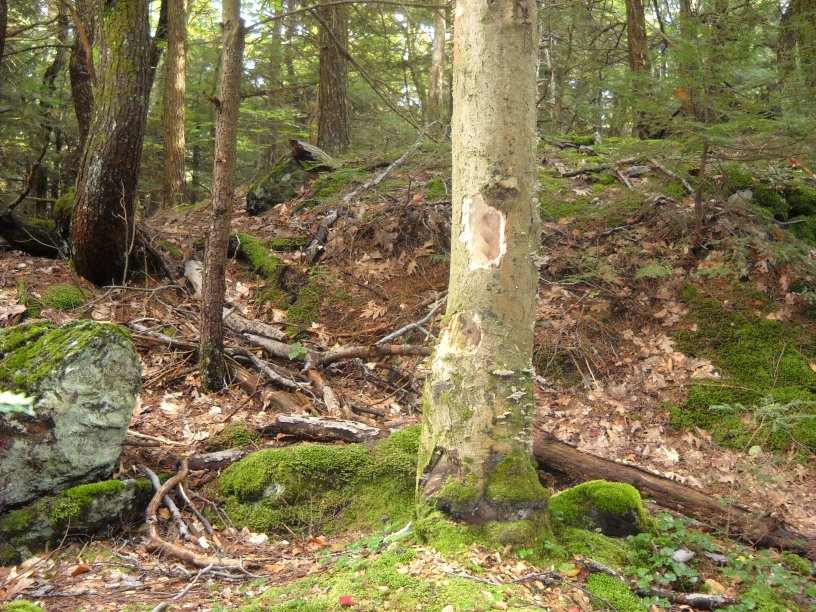 Interesting woodpecker damage in this tree.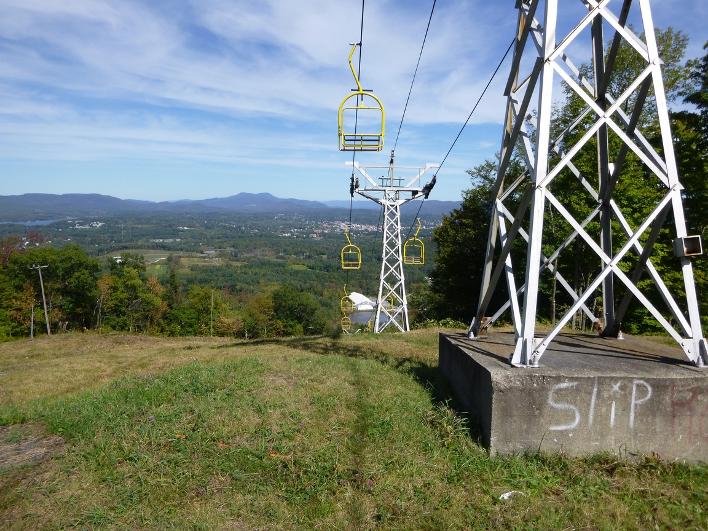 A view from the top of Bousquet Ski Area. You can clearly see much of the Mt. Greylock region from this location.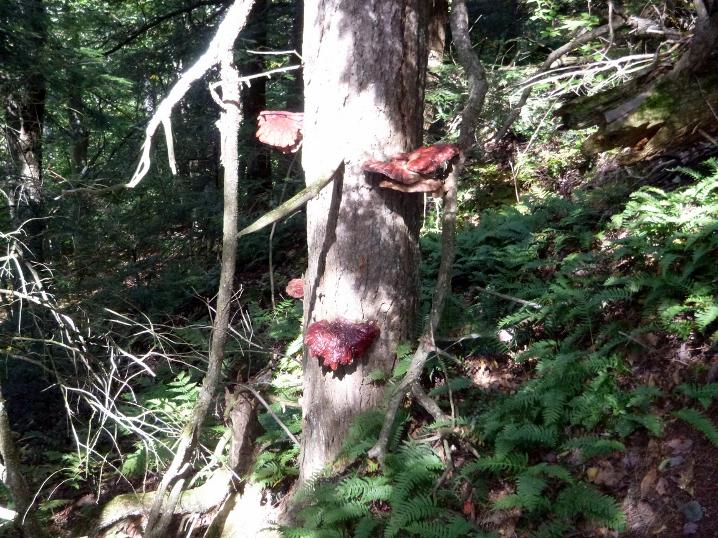 Unusual large red bracket fungi.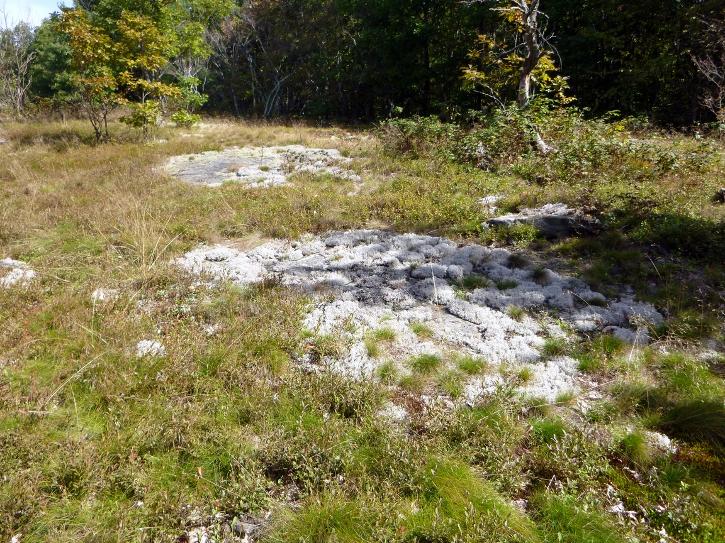 Fuzzy white lichens growing on a rock on Mahanna Cobble.