The Appalachian Trail run through Kent, Connecticut from the southwest to the northeast. On the east side of the Housatonic River it passes over Caleb's Peak, St. John's Ledges and then follows the river itself. Caleb's Peak can be reached easily from trailheads on both the east and the west. This hike approaches the area from the east. Parking is on River Road, which is off of Skiff Mountain Road. The ascent from this approach is very steep and rocky in some sections.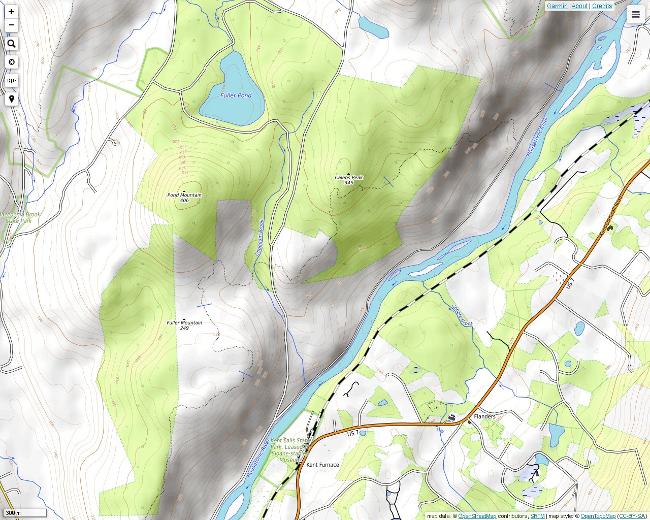 OpenTopoMap of Caleb's Peak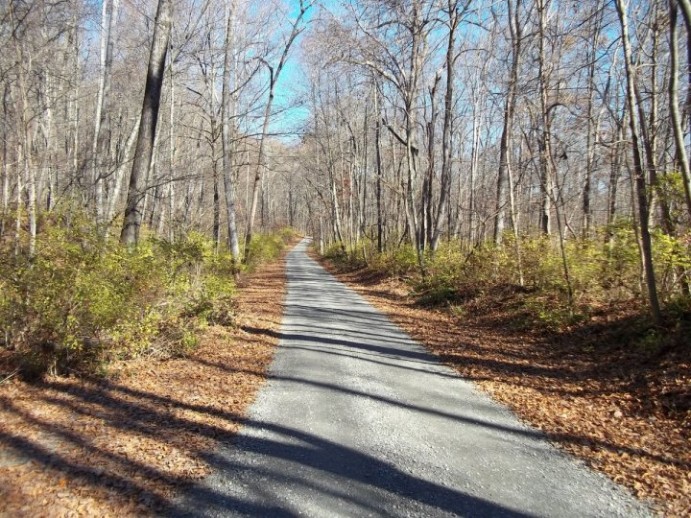 Looking east down River Road from the parking area. The Housatonic River is just off to the right.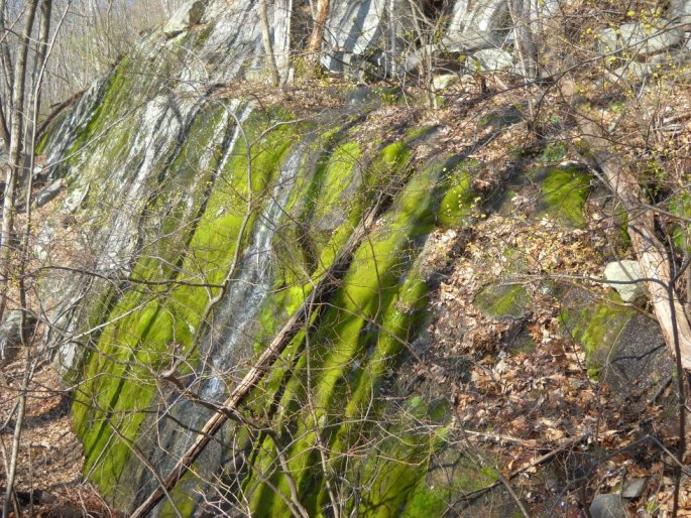 There is a beautiful intermittent waterfall flowing down the moss covered rock. This is only the lower section of it.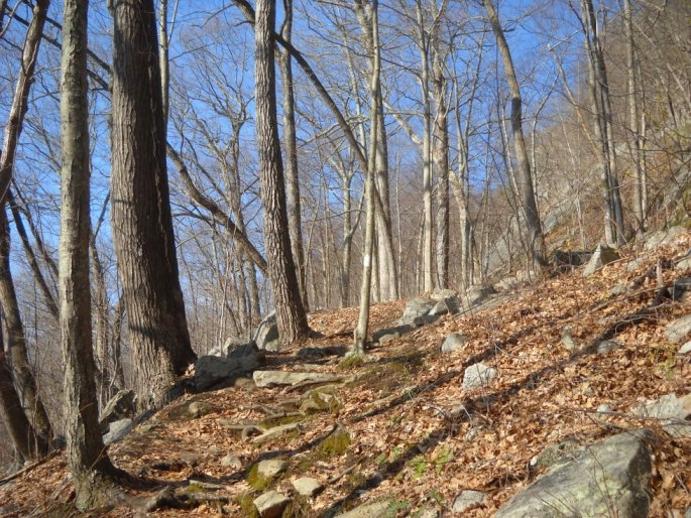 Parts of the trail are easy to manage. Notice the clear blue morning sky in the west.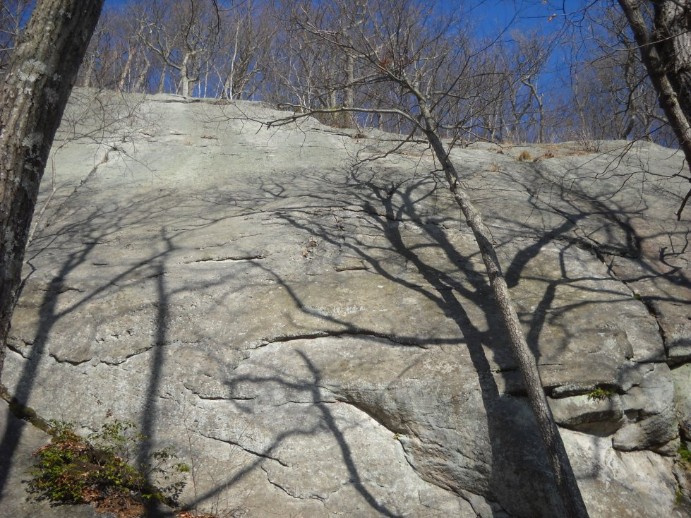 Much of the area is very rocky. This is one very large section of solid rock.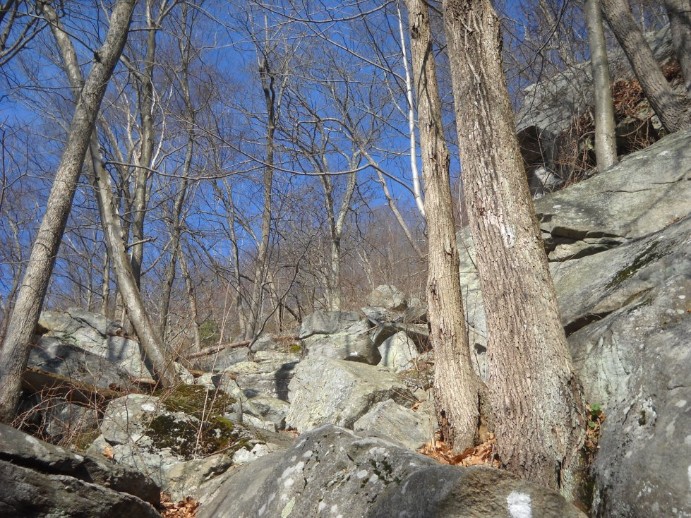 The trail becomes very steep and rocky not too far from the trailhead.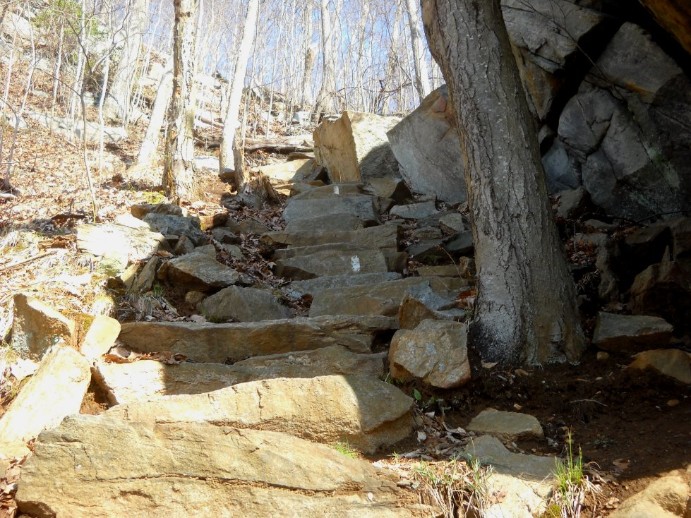 A rock stairway was constructed in this section to make the climb a little easier and to prevent erosion.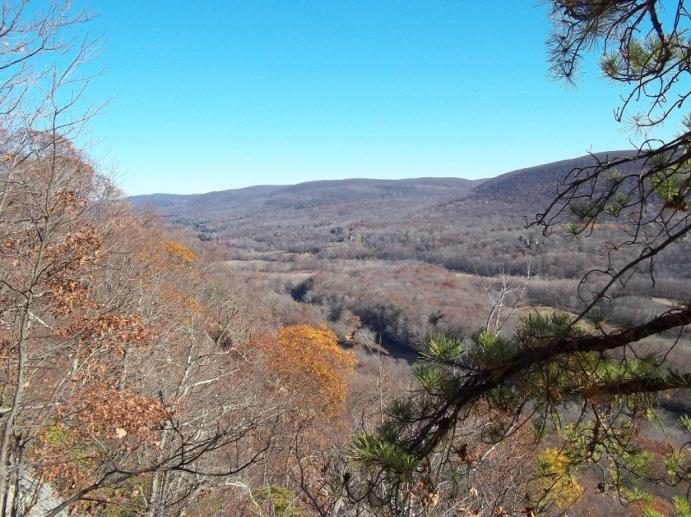 Looking east toward the Housatonic River from St. John's Ledges.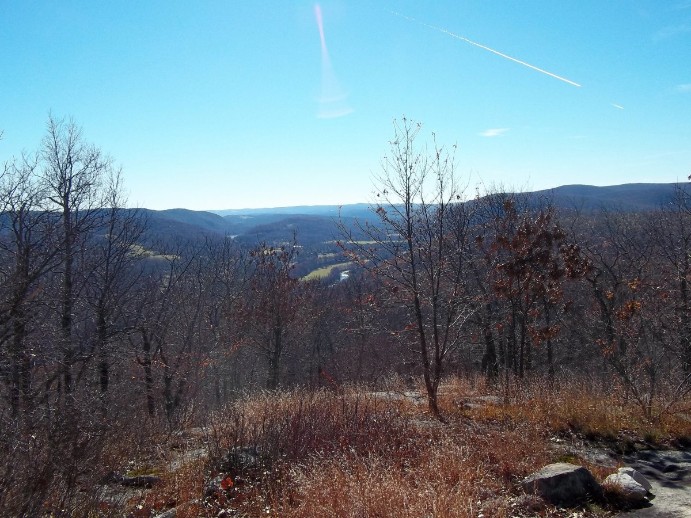 The view south from Caleb's Peak into the Housatonic River Valley.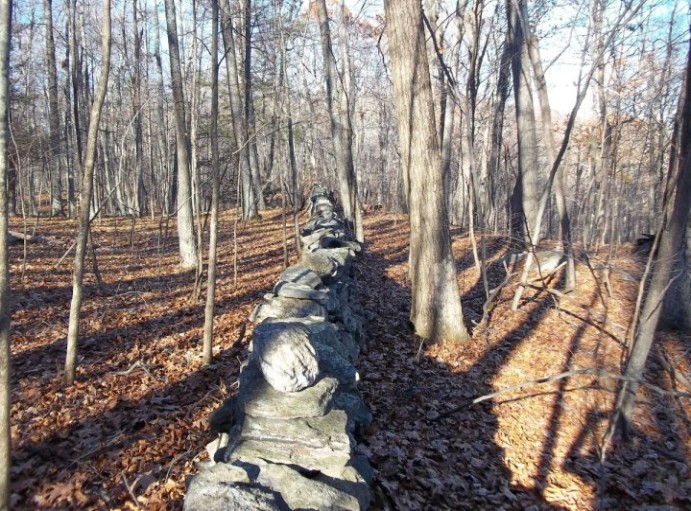 The area between Caleb's Peak and Macedonia Brook has scattered partial stonewalls. A few are are near hilltops.