The American Legion and Peoples State Forest is located along the Farmington River in Barkhamsted, Connecticut. The area is used for hiking, camping, fishing, snowmobiling and other activities. Parking can be found in various spots along the park roads. Here is a link to the website. There is a hiking map that can be downloaded from the website. There are more places to park than what is shown on the map. Trails in this forest are mostly very comfortable, being covered with pine needed and other vegetation. The trails are clearly marked with different colors, and all have signs at the trailheads. There are a few rocky areas leading to overlooks. A couple that are shown on the map are overgrown. There are two north of the falls that are the best on the east side. The Turkey Vulture Ledges lookout on the west side is very good also. The first time that I saw a bear while hiking was on Legion Road on my way to Turkey Vulture Ledges. It was crossing the road about half way up the hill. Click here to view a map of this region.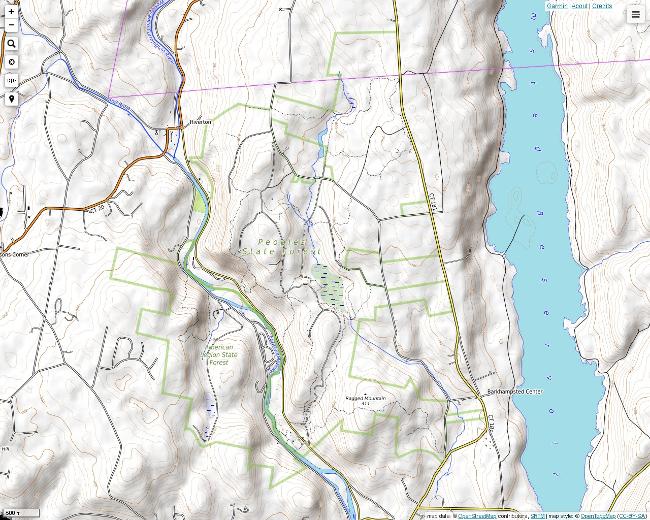 OpenTopoMap of People's State Forest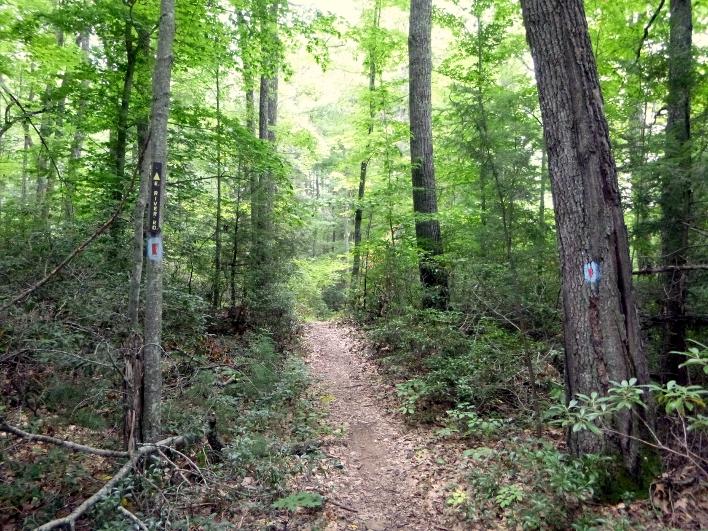 This is a fairly typical trail entrance. Some of the markings are two-colored. This is a junction on the Robert Ross Trail.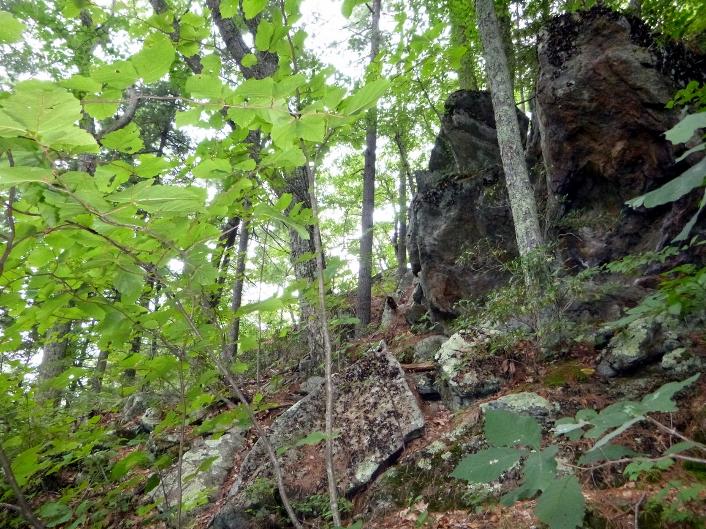 There are many rocky projections. A few have limited views. The vegetation is quite diverse though.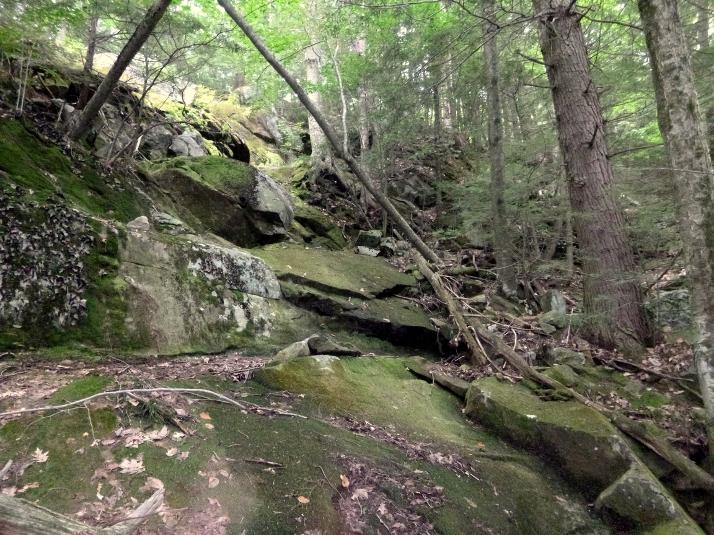 This is the falls in August 2015 during a dry spell. I have seen it running before in the spring.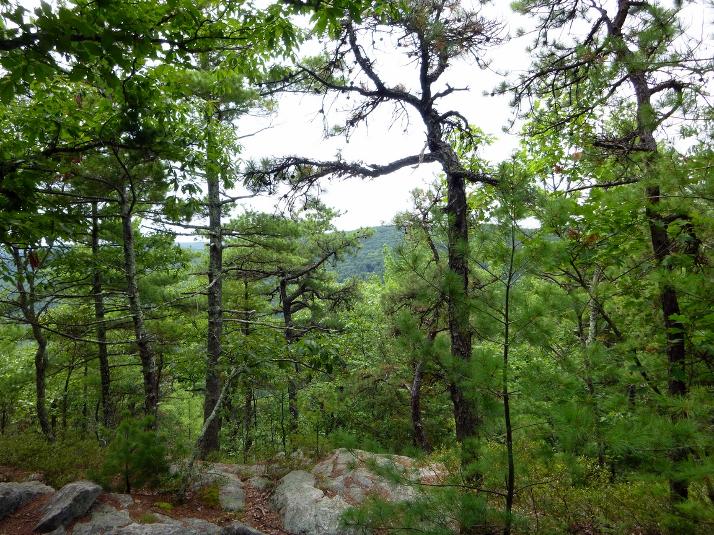 I think that this is one of the lookouts shown on the map. It is obviously overgrown. Views would be slightly better without the summer foliage.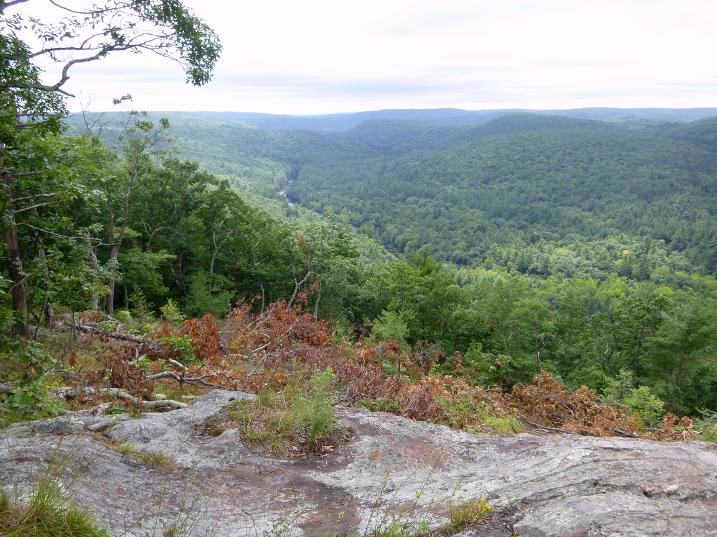 Here is a view from one of the two lookouts north of the falls on the Jessie Gerard Trail. Vegetation has been cut down here to improve the viewing. The Farmington River is visible in the valley.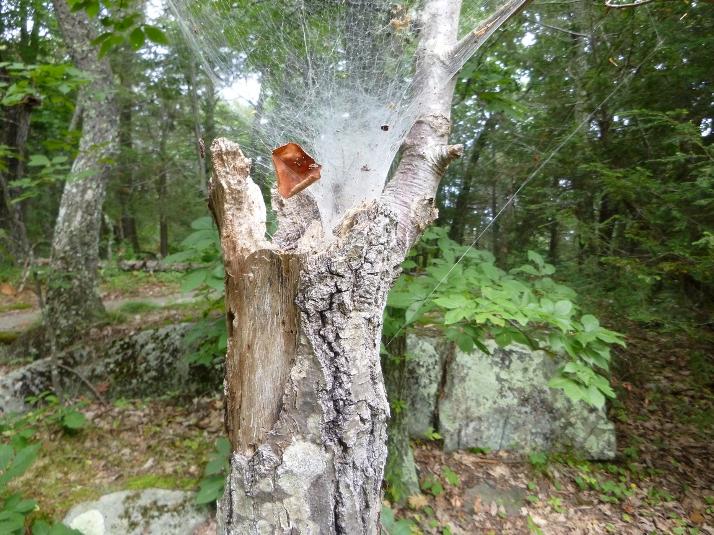 There are some large spiders to be seen. Here is one waiting in its web.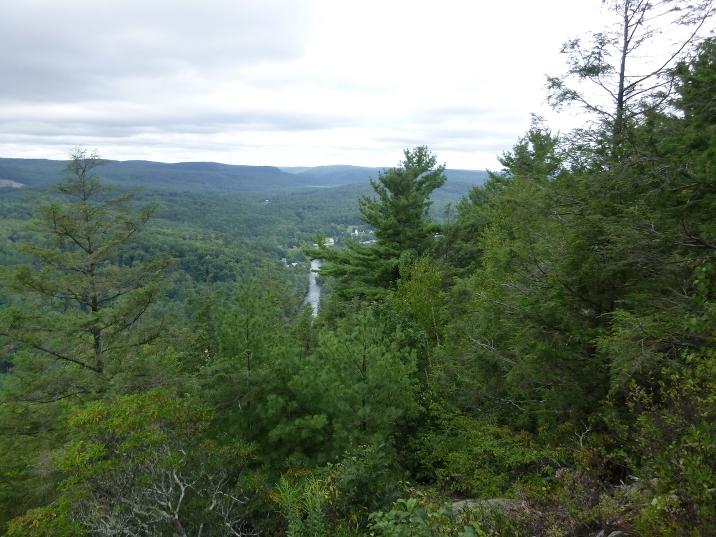 This is a view from the second lookout on the Jessie Gerard Trail. This view is more to the north in the Farmington River Valley.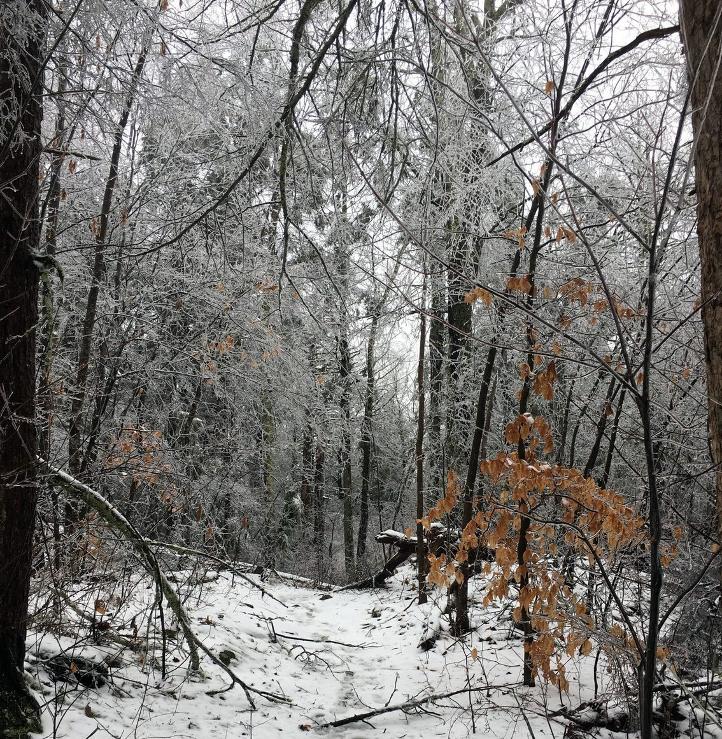 The Jessie Gerard Trail close to the northern terminus the day after an ice storm in late December.
I was impressed with the variety of fungi in the park. It seemed as though there was something different growing everywhere you looked.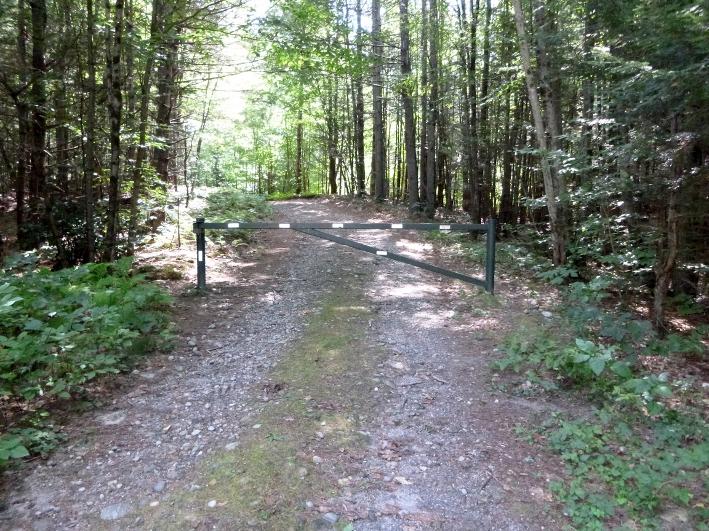 Legion Road is gated now due to problems with people partying at the top of the hill. You have to walk up the road to get to Turkey Vulture Ledges, but it doesn't take too long.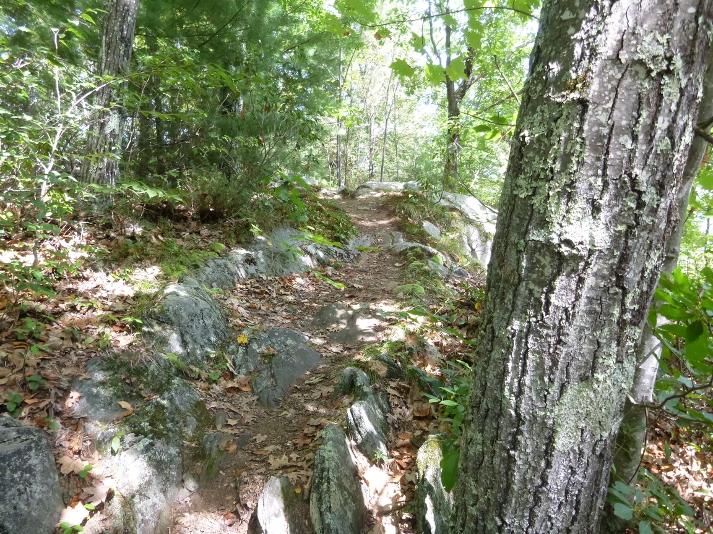 This is near the end of the trail to Turkey Vulture Ledges. There is a cliff near the trail right before the actual ledges, so be careful.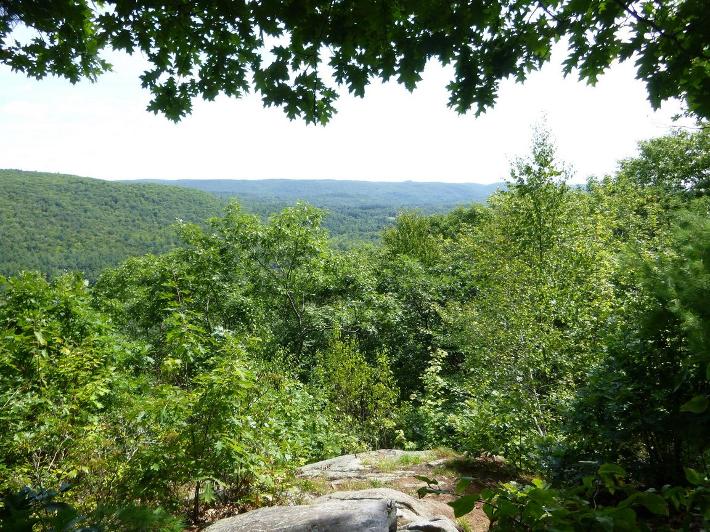 A view to the southeast form Turkey Vulture Ledges.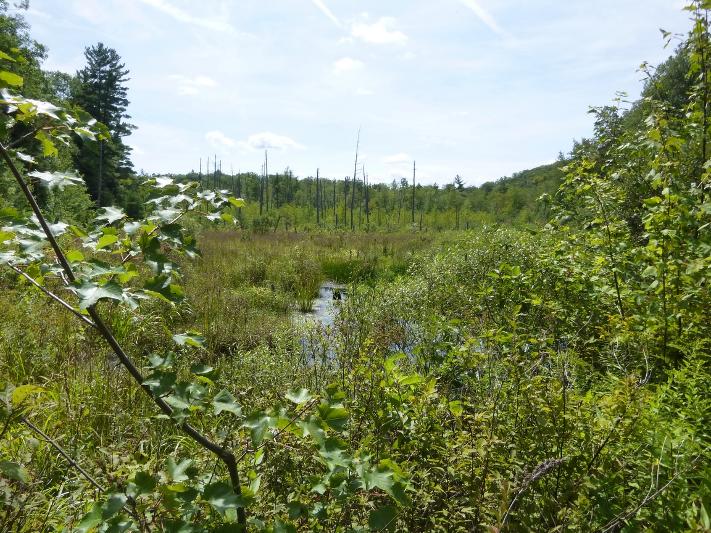 A swamp near the top of Legion Road.