Being from Connecticut, I was not familiar with Fishkill Ridge until I started hiking other parks in the area. I saw that there were trails in the area from maps that I found online. The park turned out to be one of the most interesing places in the Taconic Range region. The trails are beautifully maintained. There is good parking off of Sunnyside Road in Beacon, with a kiosk containing detailed color maps. You may want to get there early to get a space though. The trails abound with rocky lookouts in all directions. The vegetation is unique and varied, especially at the top of the ridge.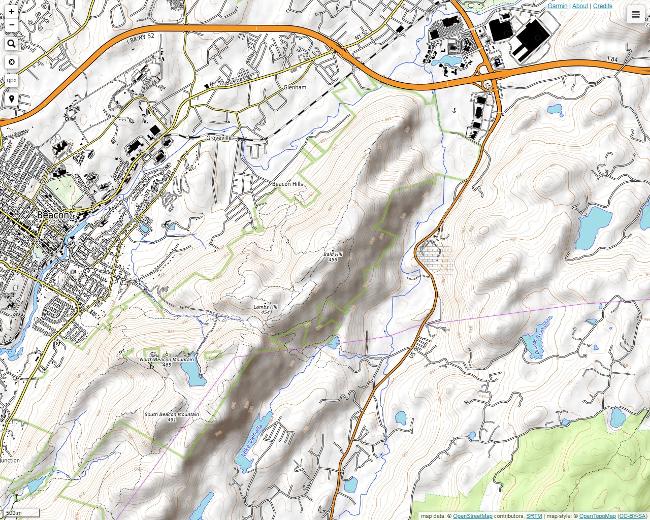 OpenTopoMap of Fishkill Ridge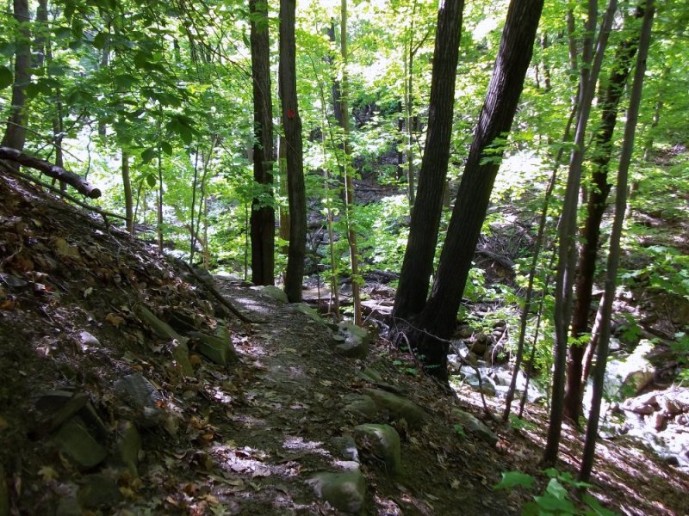 On the Overlook Trail heading toward a small waterfall. The lower sections of this trail are wooded. A spur trail leads to a private campground.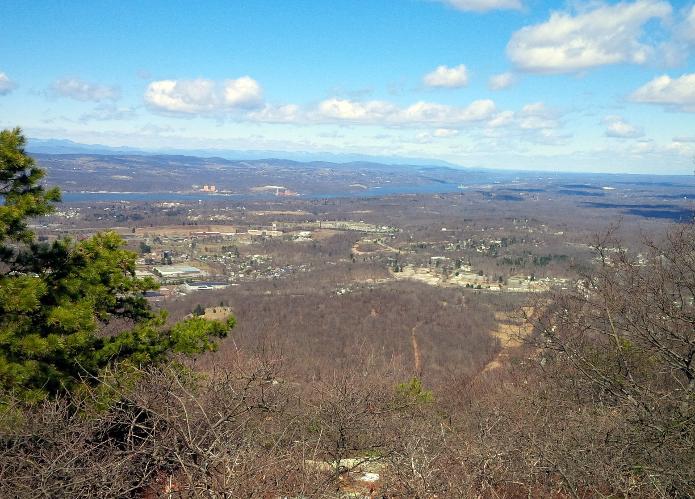 Vegetation becomes thinner and more stunted with elevation, especially on the rocky slopes. This is a view northwest into Beacon with the Hudson River in the distance.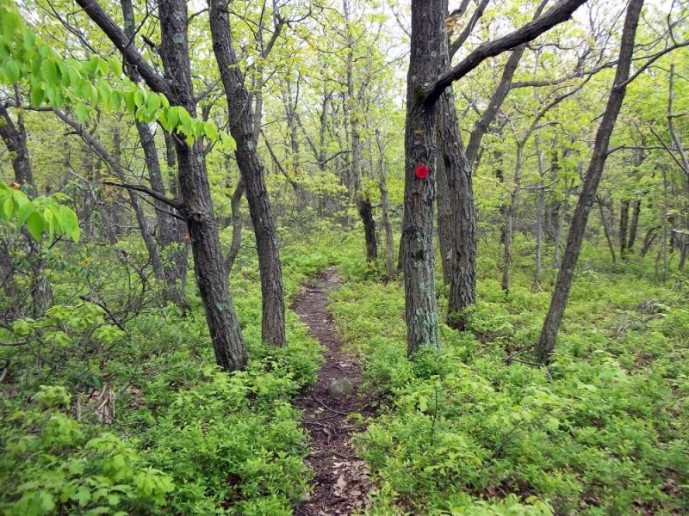 More level sections and thicker forest can be found at the top of the ridge. A great variety of plant species can be found in these areas.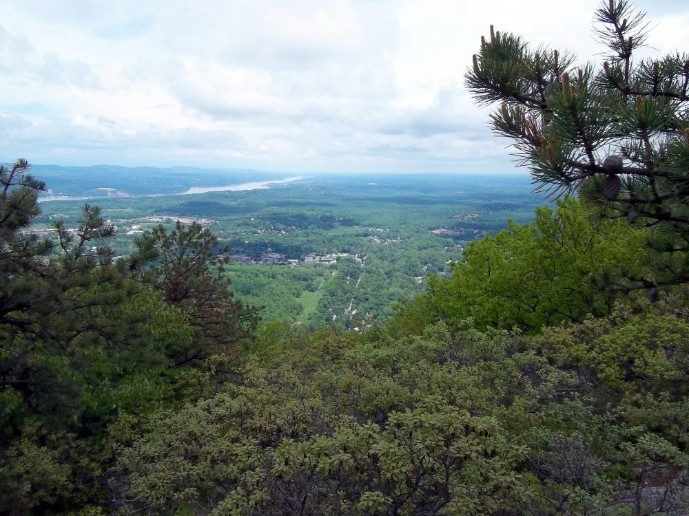 Another view of the Hudson River from one of the many rocky lookouts.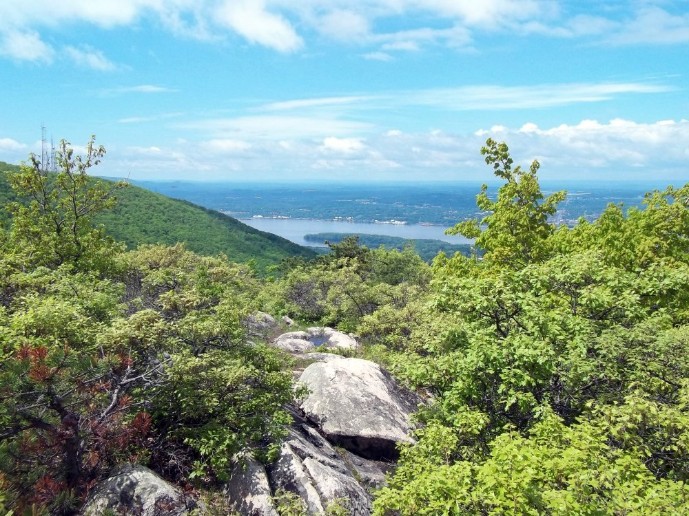 This is a view to the southwest near the junction of the White Trail.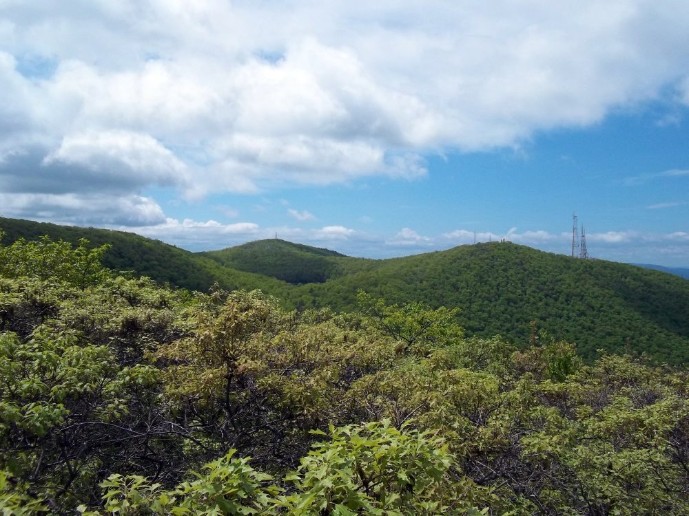 Several towers can be seen on the peaks to the south looking toward Hudson Highlands State Park.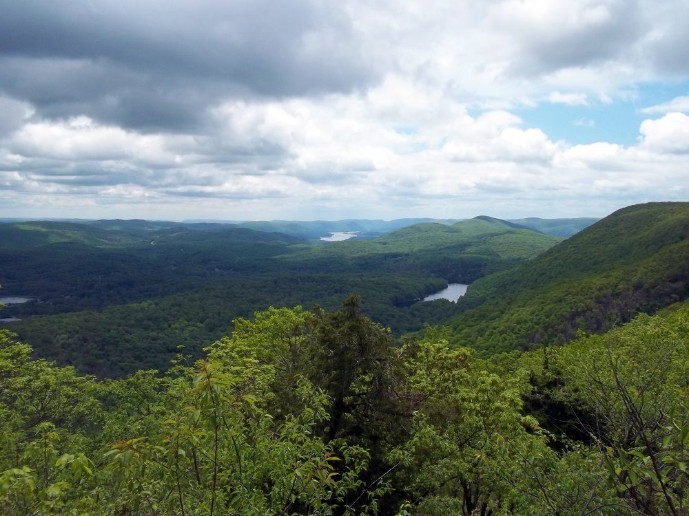 There are more lookouts on the east side of the ridge. This is a view to the south from the White Trail.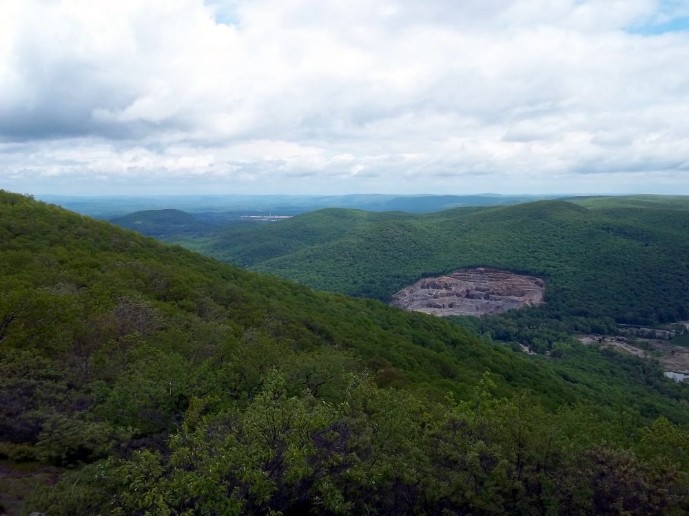 A view to the northeast from the White Trail into Fishkill. Here you can see a quarry on the east side of Route 9.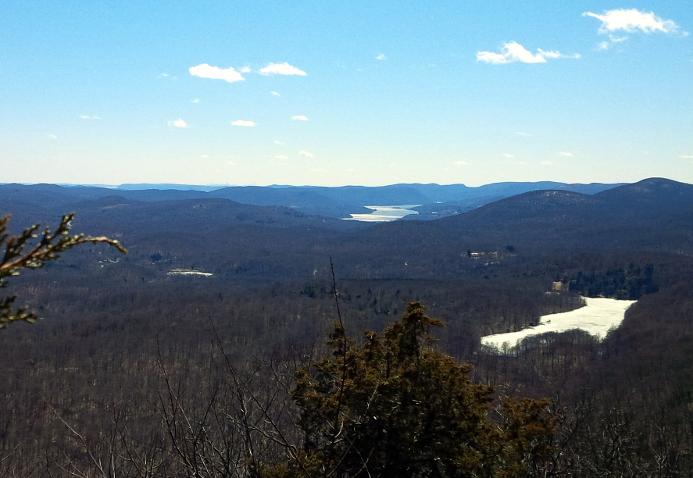 This is a zoom shot to the south from the White Trail on the east side of the ridge. If you look carefully, you can see New York City in the distance about a third from the left edge of the photo.
I saw a snake slither under a rock while heading north on Bald Hill. I was able to get a picture of another one hiding behing a tree on the way back. The photo on the right is of a green and blue fly. There were many of these fluorescent bugs jumping around on the trail in this location.