Harvey Mountain is a small mountain located on the border of Austerlitz, New York and West Stockbridge, Massachusetts. The access point is right next to East Hill Road, which is off of Route 22 in Austerlitz. This leads to Harvey Mountain Road, a rough road, not shown on road maps, which goes to the top of the mountain. There is another Harvey Mountain Road that is shown on the road maps, but it doesn't lead to the mountain or to a trail. You can hike up the trail fairly easily in about an hour. The mountain is located in a beautiful area, and the trail is very well marked and maintained, contrary to what may be written elsewhere.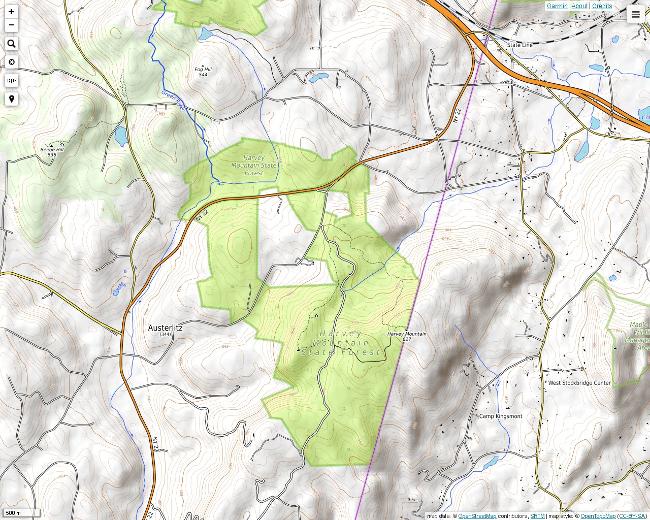 OpenTopoMap of Harvey Mountain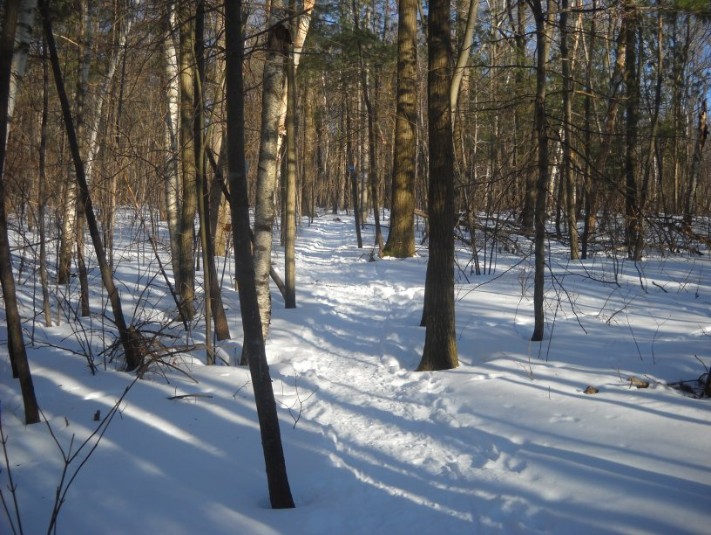 The access trail from the parking lot on the junction of East Hill Road and Harvey Mt. Road is marked in blue.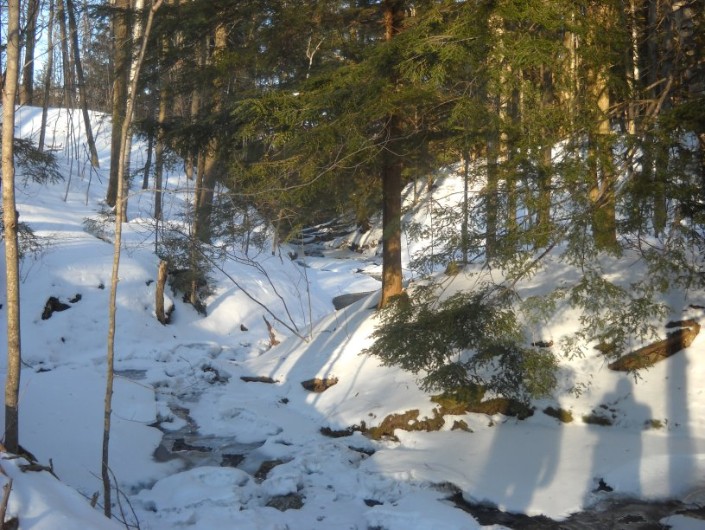 The "blue" trail eventually merges into the regional "red" trail. The "red" trail leads to Beebe Hill if you go in the other direction. Beebe Hill has a fire tower. This partially frozen brook flows into Baldwin Brook.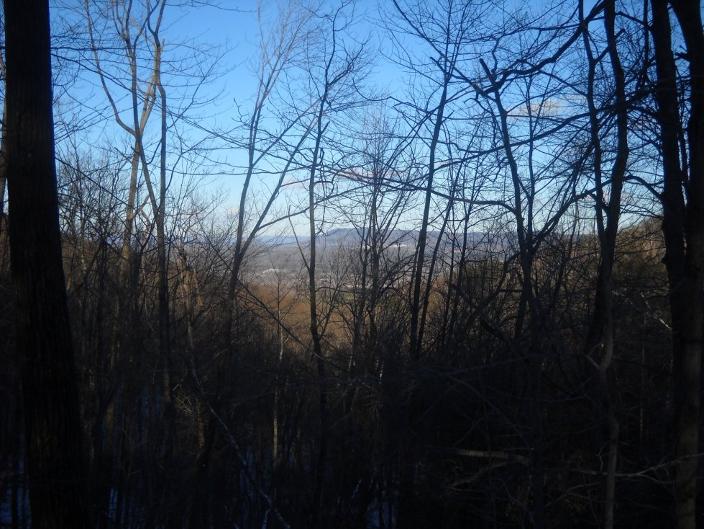 About half-way up the trail, you will see a view to the north. Much of the northern New York-Massachusetts line can be see from here. Most of the year, this view would be obstructed by foliage.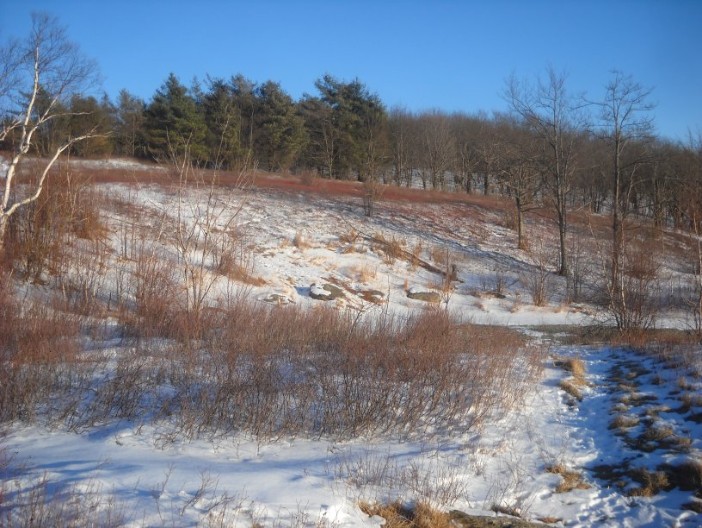 The top of Harvey Mountain provides views to the south, west and north.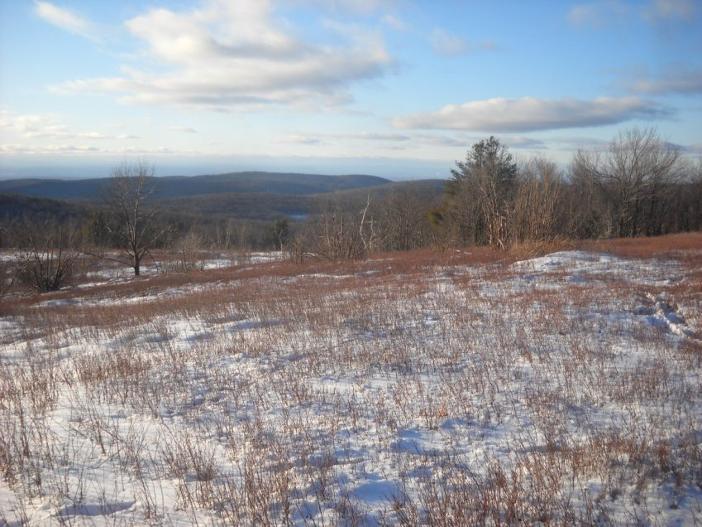 One of the views to the west toward Austerlitz.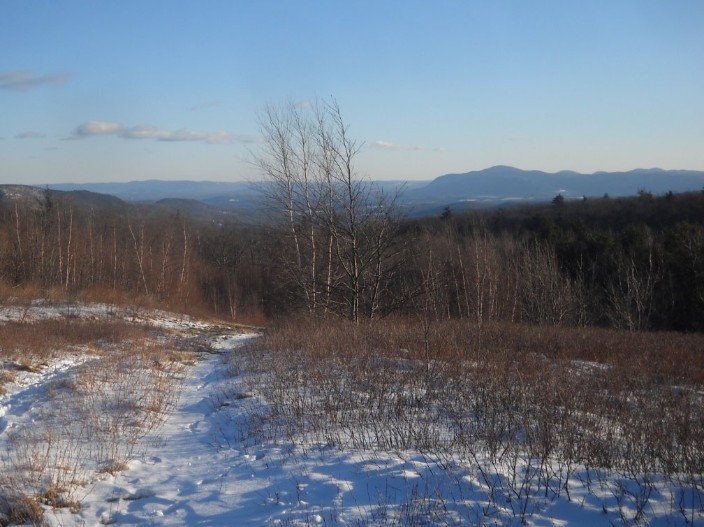 A view south toward the South Taconic Range with Harvey Mountain Road in the foreground.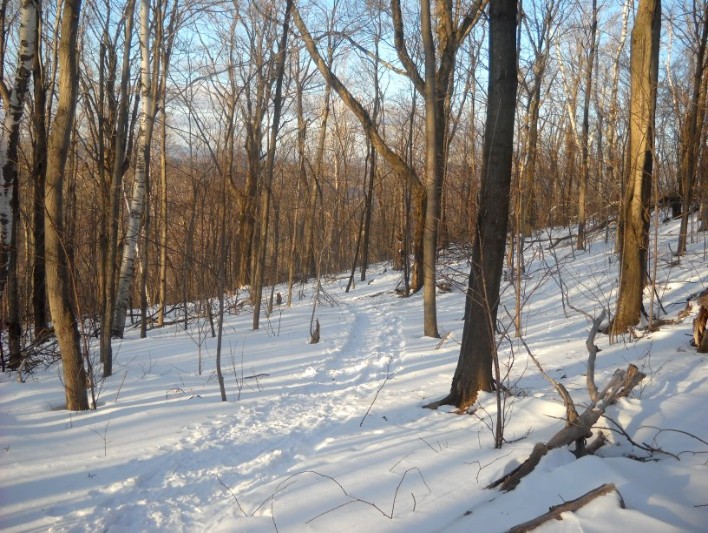 Following the the trail back down the mountain.