Just across the Hudson River from Hudson Highlands State Park is another outstanding hiking destination. Storm King State Park is not large, but it is packed with an abundance of interesting sights stemming from the fact that it is a relatively high spot along the river composed of resistant rock with openings in many directions. There are several small peaks in the park that are arranged in such a unique way that makes this landform a novelty. Prepare ahead of time with a current map from the Scenic Hudson website since the trails and trail maps have changed. Poor preparation may lead you accidentally to an inconvenient point on Route 9W or elsewhere.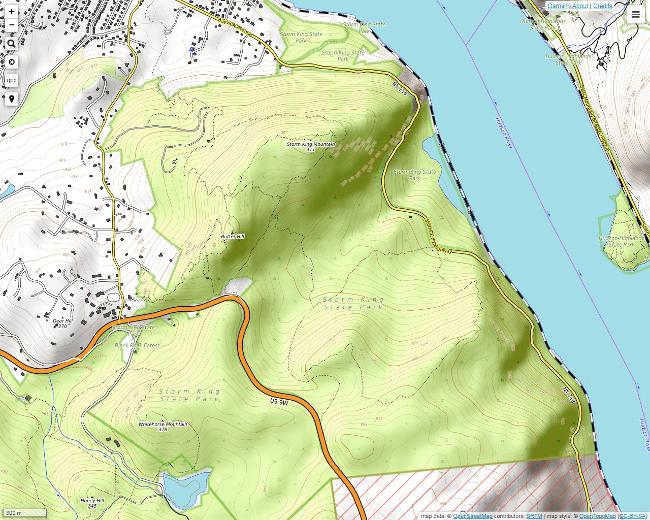 OpenTopoMap of Storm King State Park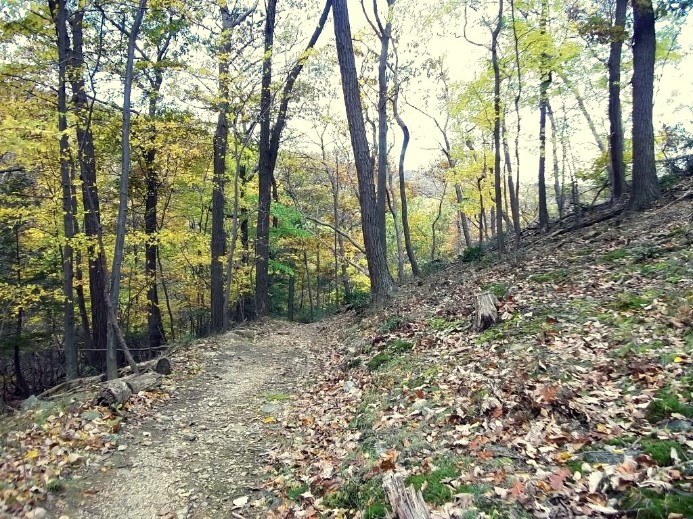 The Bobcat Trail off of Route 9W leads to a very unique view within a relatively short distance.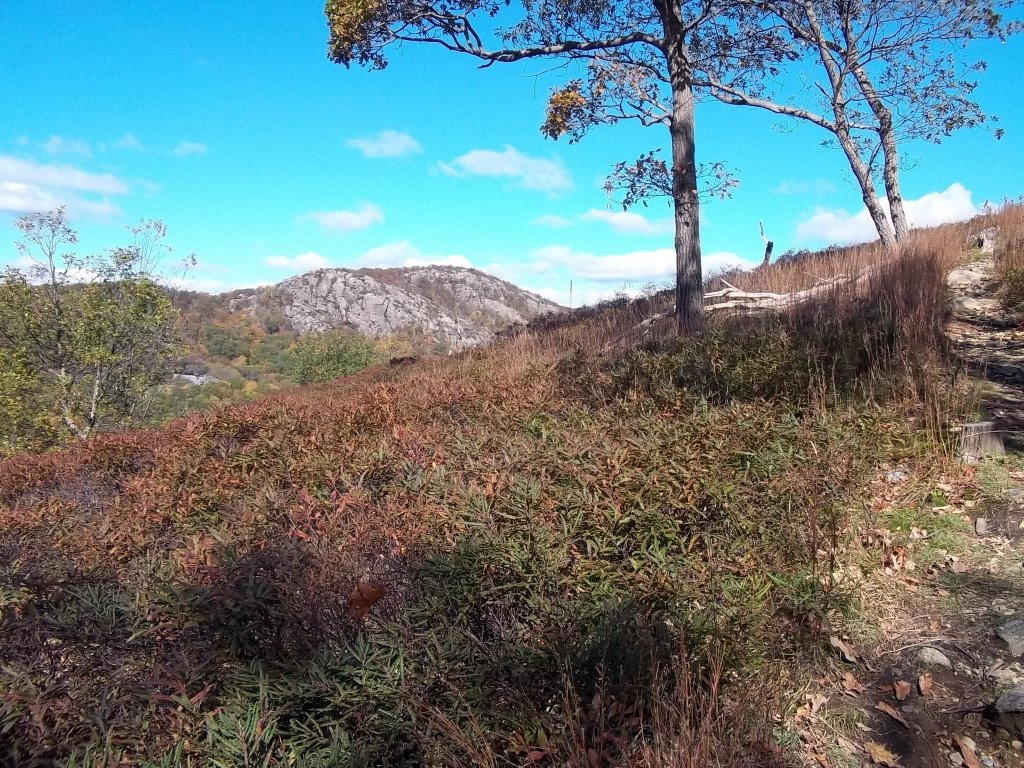 A view to the north toward the center of the park from the Howell Trail.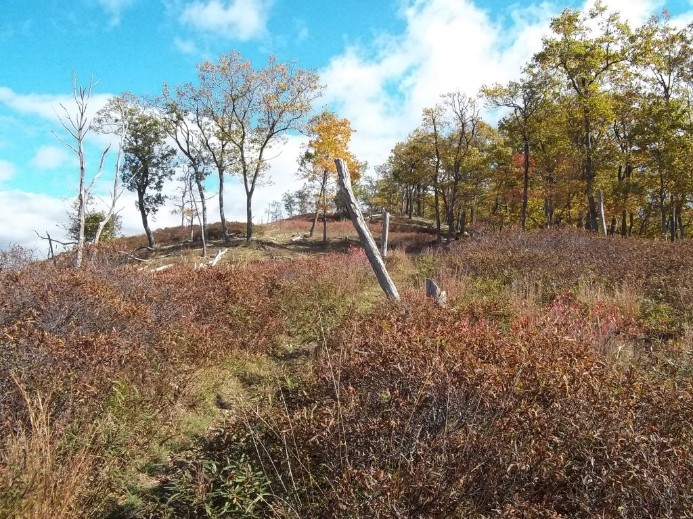 An exposed area on the Howell Trail.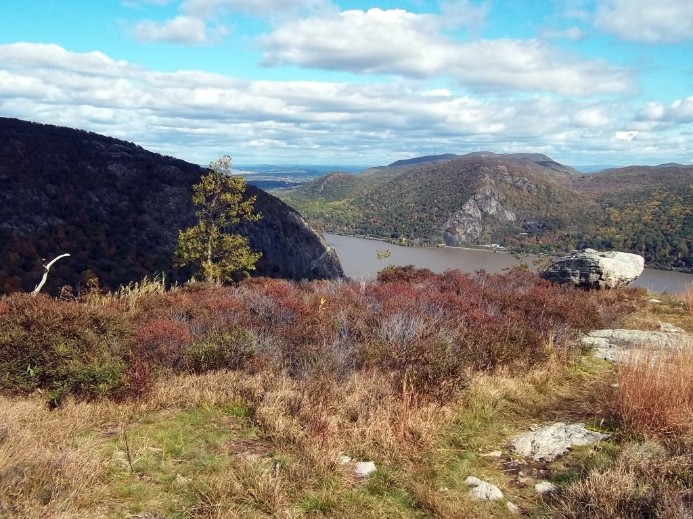 A view of the Hudson River from the Howell Trail. The rocky area on the other side of the river is Hudson Highlands State Park in the Breakneck Trail region.

A rock stairway emerging from an area called The Clove.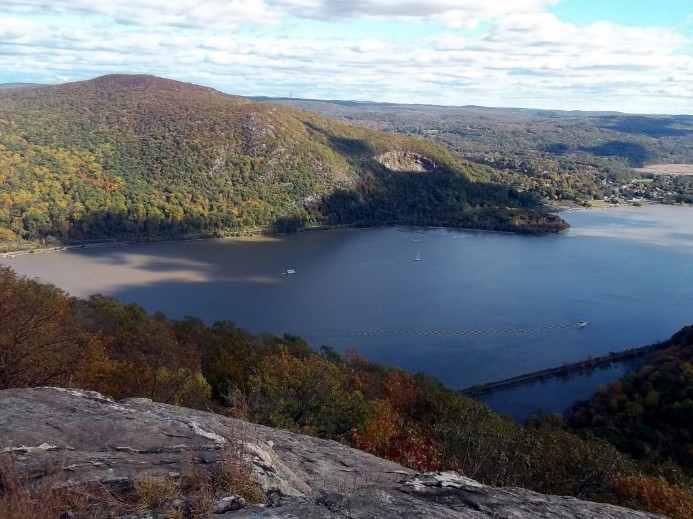 A view to the southeast from the Stillman Trail.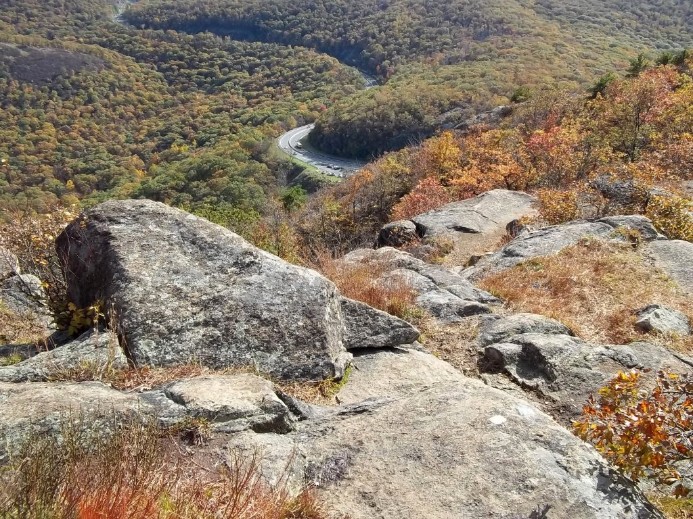 A view southeast toward Route 9W. A hiker parking lot can also be seen.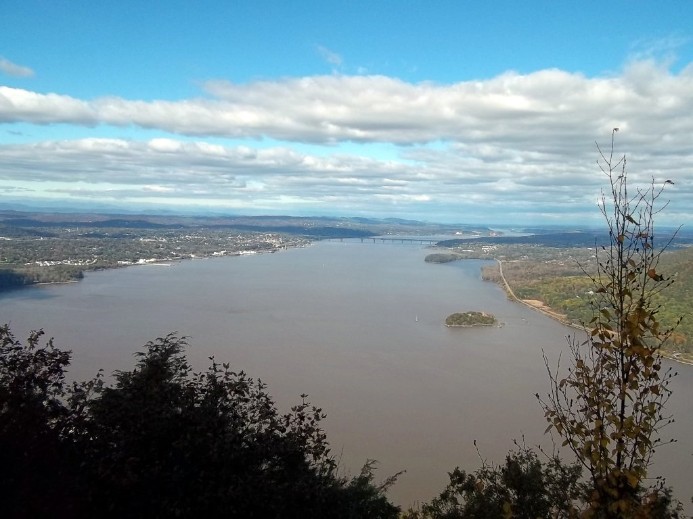 A view to the north toward Route 84 and Newburgh, which is on the left.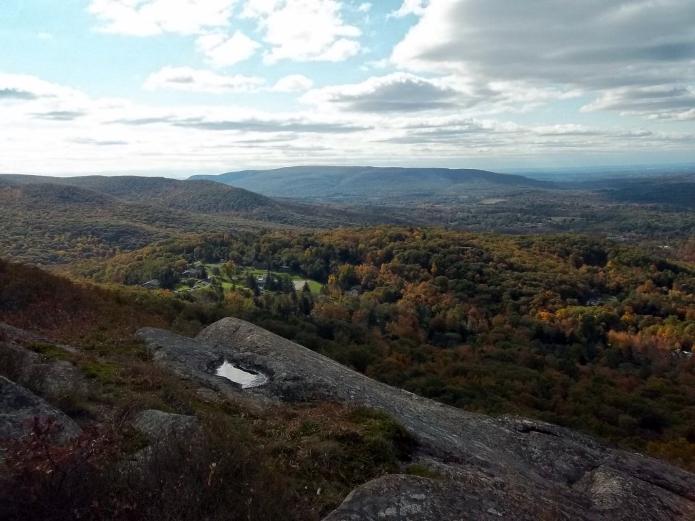 A view to the southwest from the southwestern section of the Stillman Trail.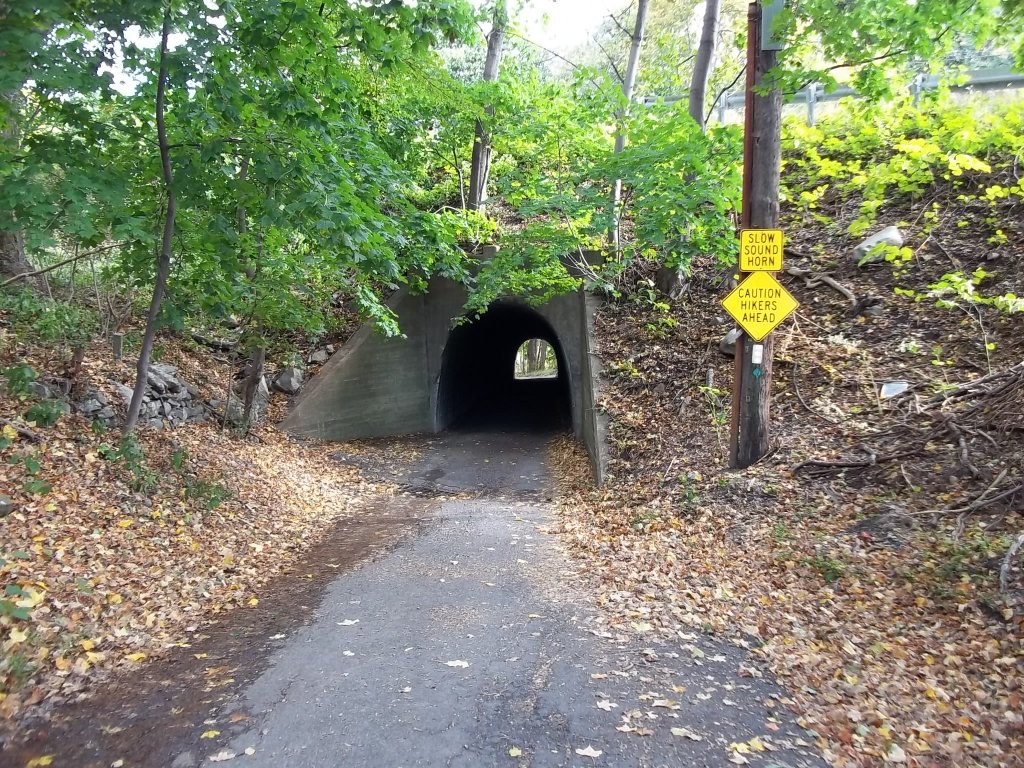 A tunnel off of Mountain Road going underneath route 9W.