Mt. Prospect is a mountain with a relatively modest elevation (1461') in Salisbury, Connecticut that is full of surprises. It can be reached on the Appalachian Trail from Route 44 in Salisbury or from Housatonic River Road in Amesville. I chose the latter because the parking is convenient next to the dam there. Also, the overall hiking time to the sights is shorter. The pictures shown are from two different days because I underestimated the expanse of the mountain on the first day. Overall, this was a four hour hike, round trip.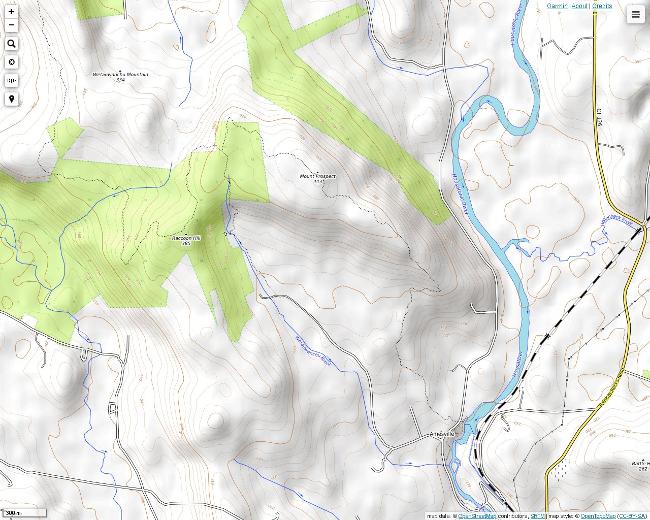 OpenTopoMap of Mt. Prospect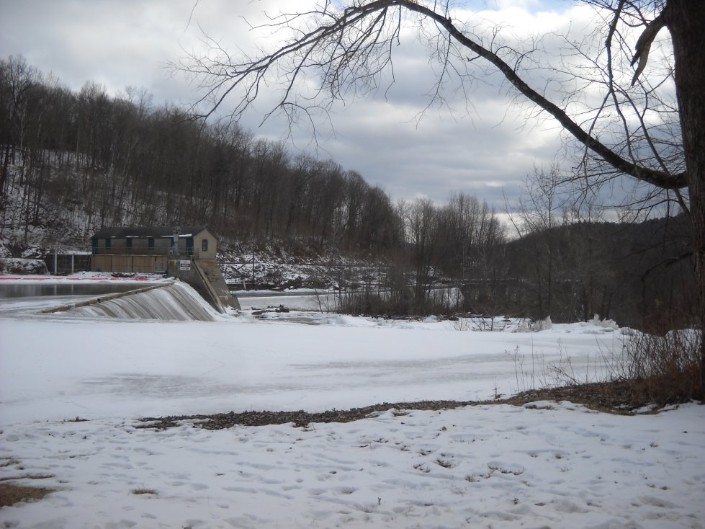 The water flowing over the dam in Amesville was freezing in February. There is a waterfall downstream.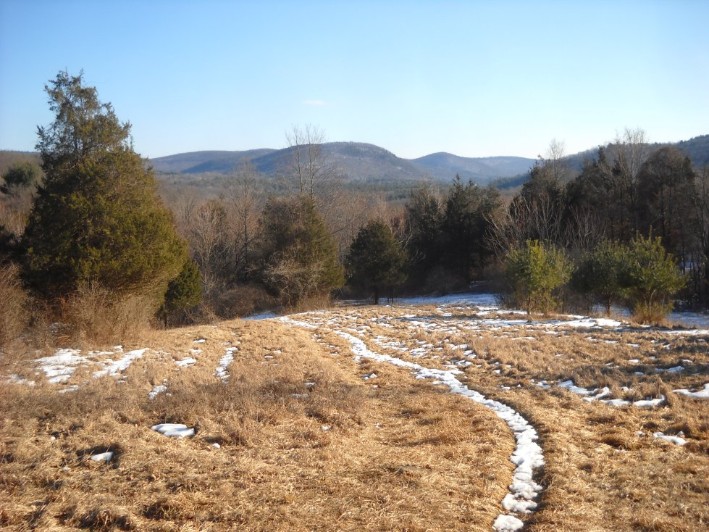 A wonderful view south just a few minutes away from the trailhead.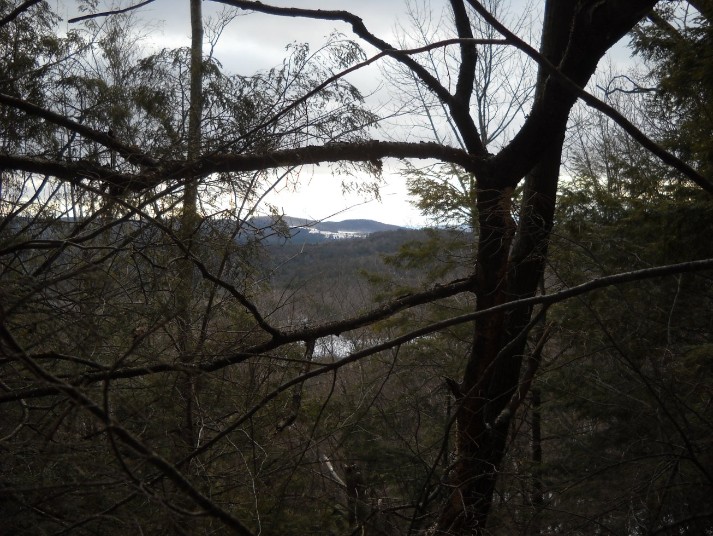 The trail frequently offered beautiful views through the trees. This is the best reason to go in the winter.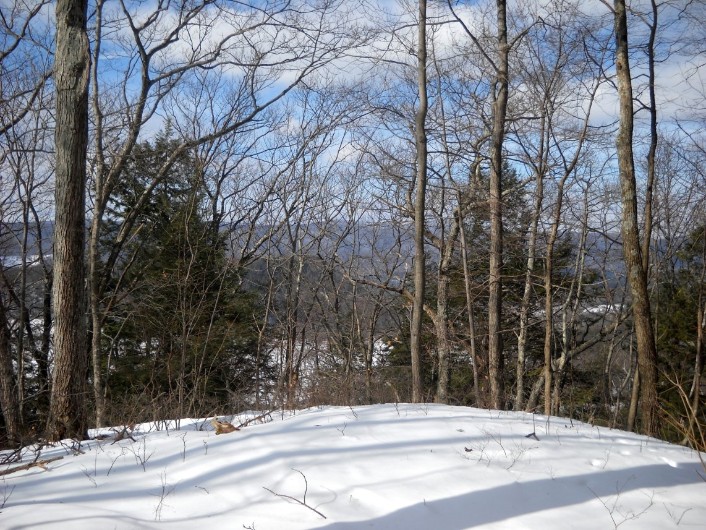 It was easy to get tricked into thinking you were near the top in a few spots because of the mini-peaks and platforms located along the trail.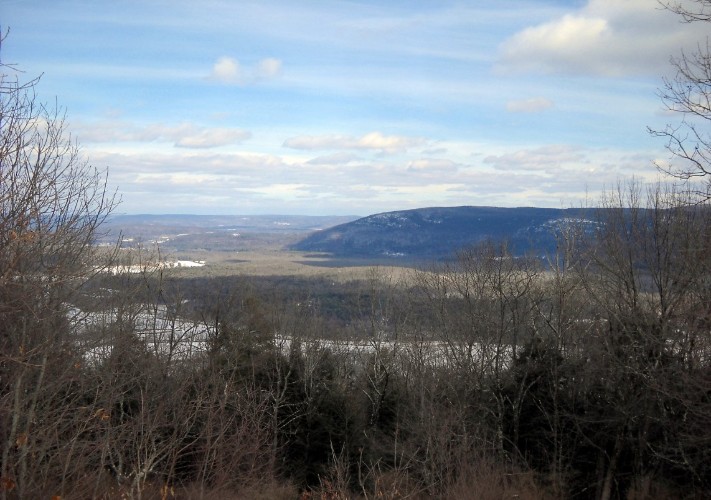 A view northeast toward Canaan Mountain from the top of Mt. Prospect. Judging from the footprints, most hikers were turning around at this point.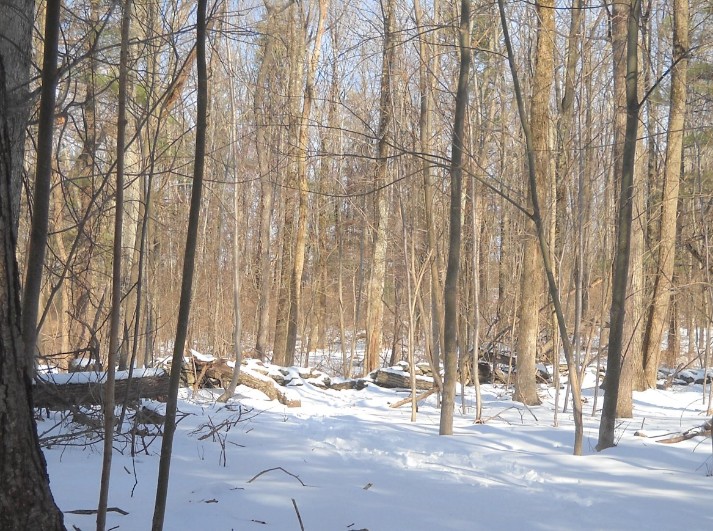 Old stone walls were a common sight, even at the higher elevations. Also, there were deer tracks everywhere, and in some cases they followed the trail itself.
If you continue northwest and downslope for about half-a-mile, you will reach an area known as Rand's View. You will first reach an intersection with a side-trail marked in blue that goes to the Limestone Shelter, but you must stay on the Appalachian Trail that is marked in white. They say Rand's View has the best view in all of Connecticut. This is a view north into Sheffield, Massachusetts and beyond. Unfortunately, my camera wasn't able to capture the detail that you can see in the distance.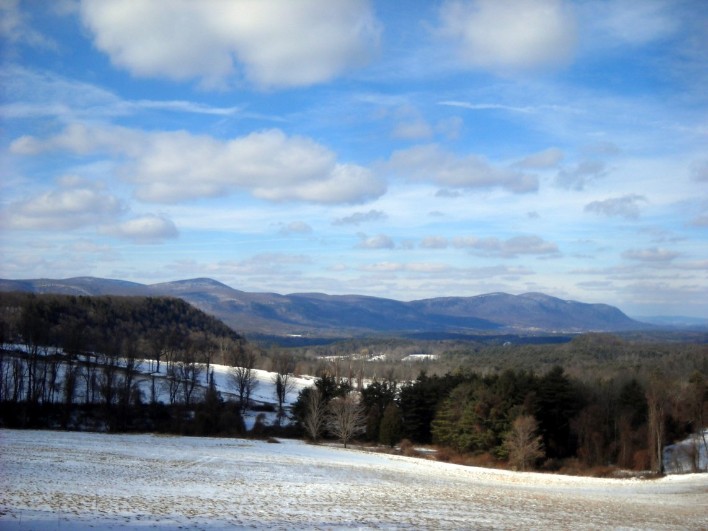 The classic view from Rand's View showing Bear Mountain on left with Mt. Race and Mt. Everett on the right. This is one sight that you really need to see in person. Doesn't it look like a painting?