Black Rock State Forest lies next to Storm King State Park along the Hudson River. The two parks share a trail and a parking area near Route 9W. Black Rock State Forest is much larger though and has a more varied hiking environment with several small rocky peaks and many lower wooded old roads and trails. Black Rock is accessible in a few locations, but the trailhead on Mine Hill Road is at a relatively high elevation and brings you to viewing spots more quickly. The hills here peak at a relatively low elevation, and it is possible to hike several of them in one day. An excellent map is available from the NY-NJ Trail Conference.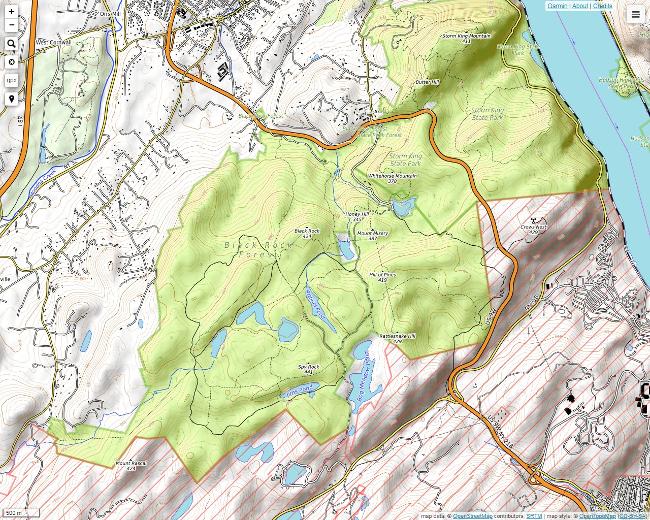 OpenTopoMap of Black Rock State Forest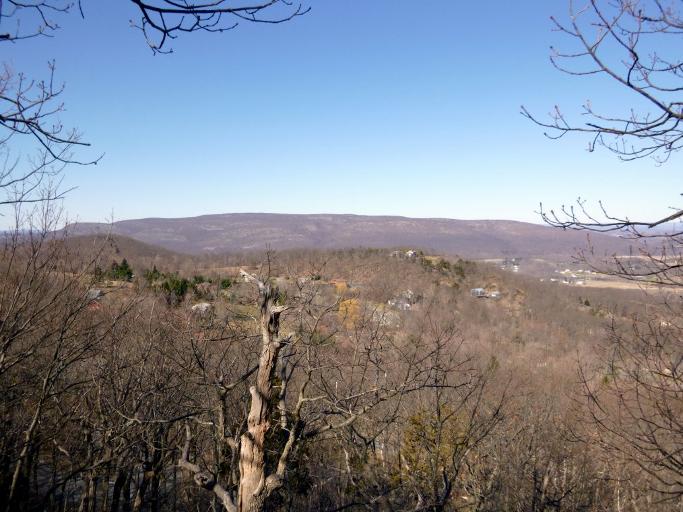 A view toward Schunemunk Mountain from Sackett Trail near Mine Hill Road.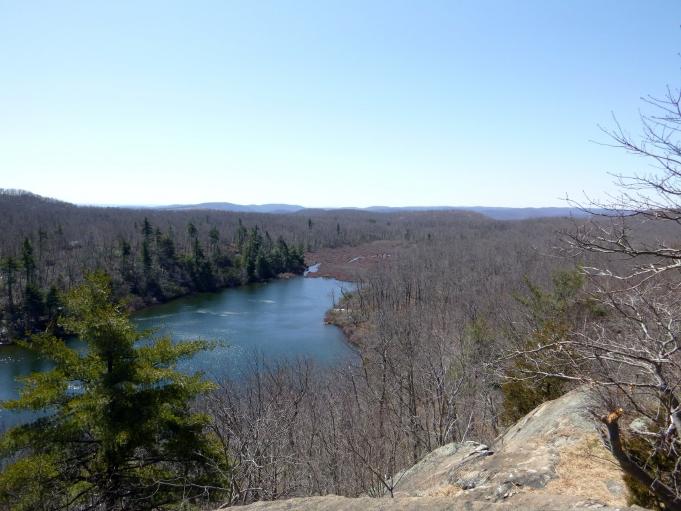 This is Sutherland Pond from Split Rock.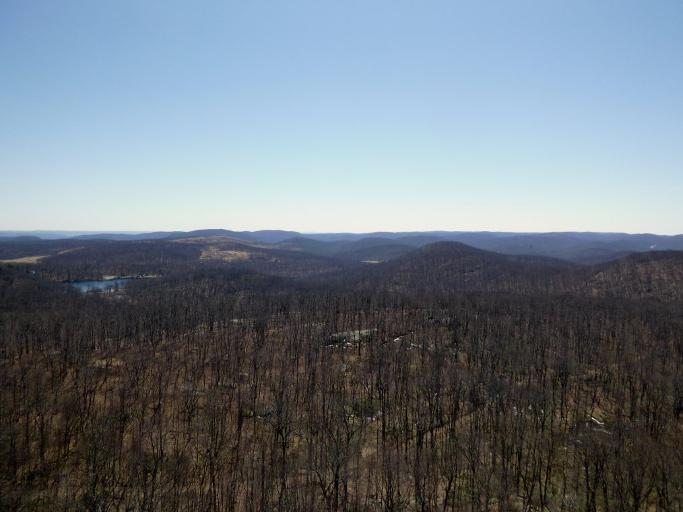 A view toward West Point from Eagle Cliff.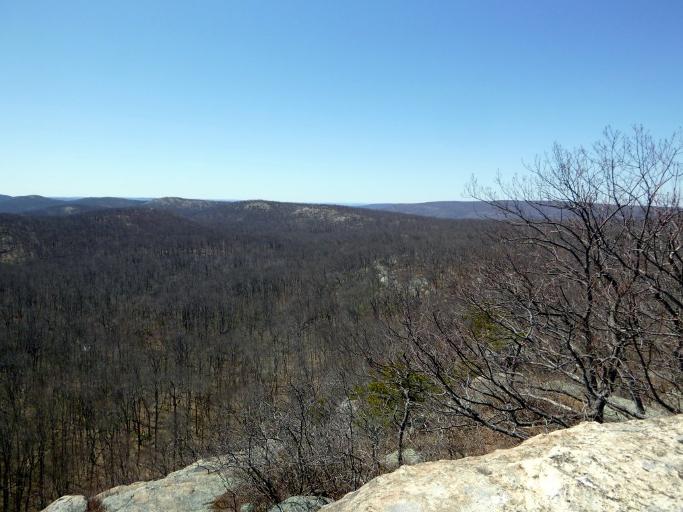 A view toward Mt. Rascal from Eagle Cliff.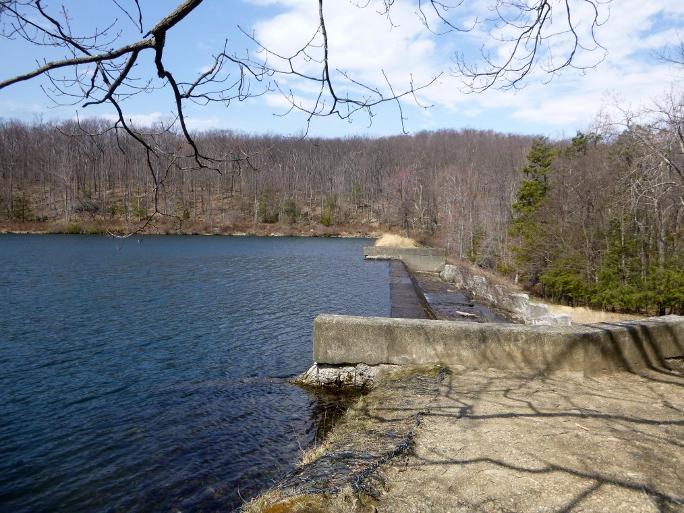 The dam at Aleck Meadow Reservoir.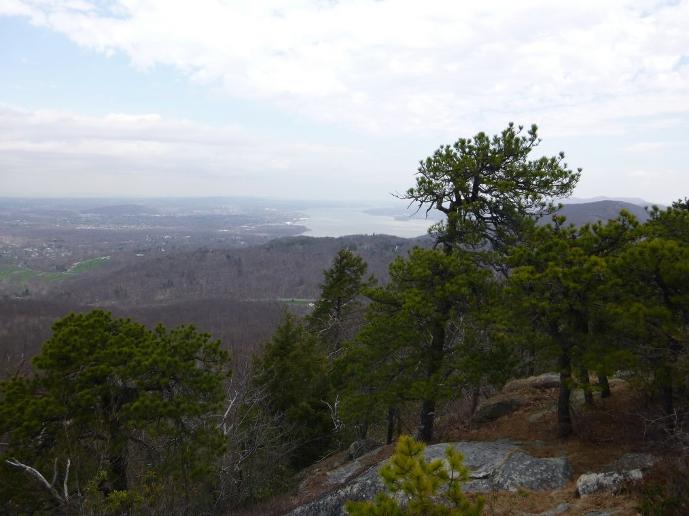 The Hudson River Valley from Black Rock.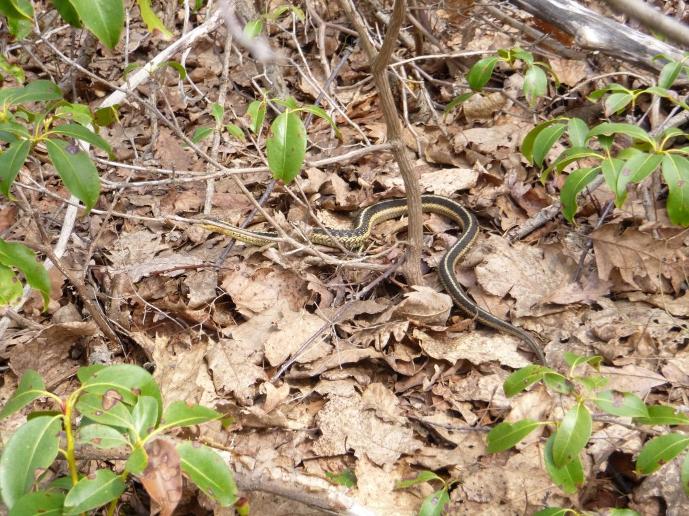 A snake hiding in the leaves.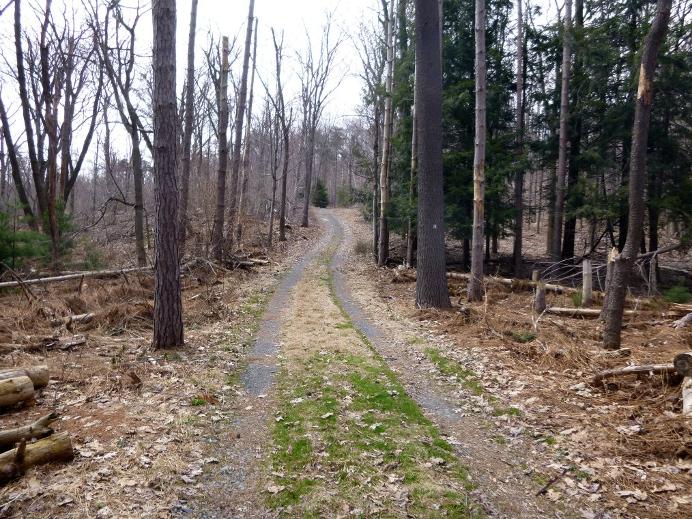 The Continental Road in the central part of the park.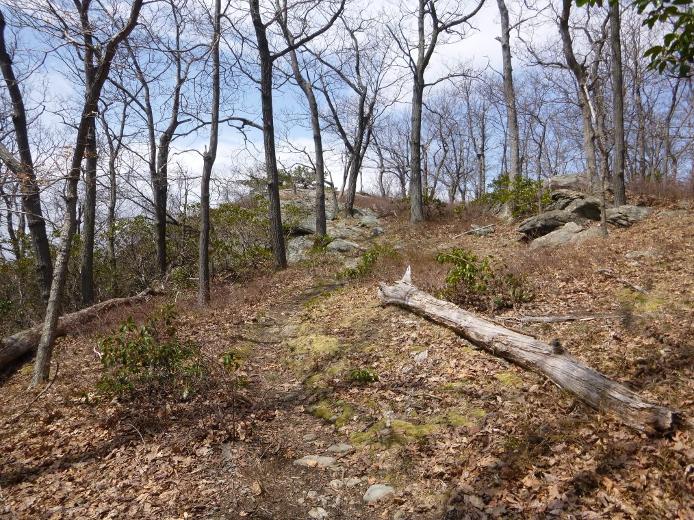 Ascending one of the peaks of Rattlesnake Hill.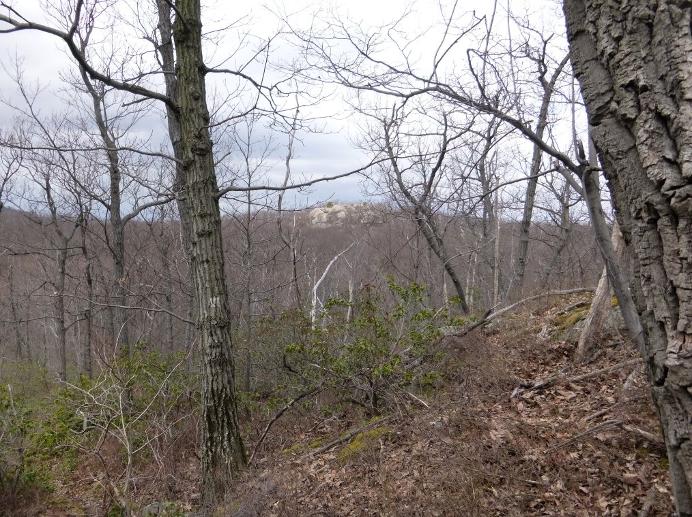 A view of the Hill of Pines from Rattlesnake Hill.