Pine Plains, New York is the home of Stissing Mountain, a relatively low but imposing mountain with a very steep escarpment on the east side. Near the peak of Stissing Mountain is a lookout tower that is said to be 90 feet high, 30 feet taller than the typical fire tower. The tower is open to the public, and it is a popular hiking destination. Parking for the trail is on Lake Road. There is a parking lot across the street from the trailhead indicated with a Thompson Pond Nature Preserve sign. There is a fence behind the sign with the trail going through the opening. This area has changed over the years. Some trails on the mountain are no longer in maintenance. Map and trailhead information found online may not be accurate.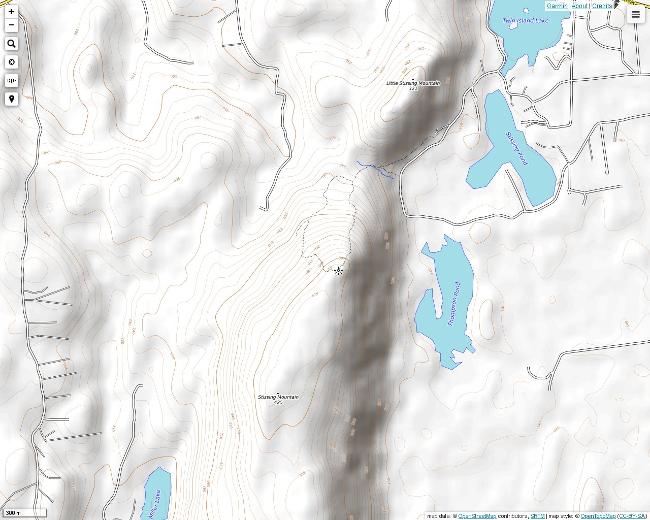 OpenTopoMap of Stissing Mountain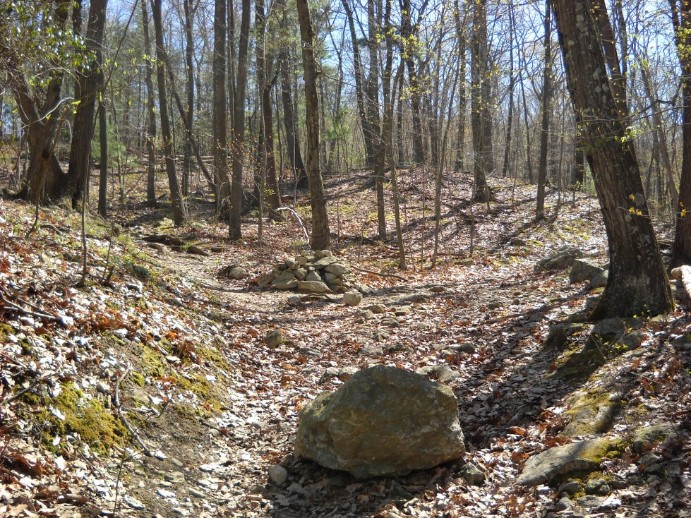 The trail divides at this location. The left trail with take you directly up to the tower, but it is a little steep. The right trail is more gradual, but there are other paths in the area that could be followed accidentally.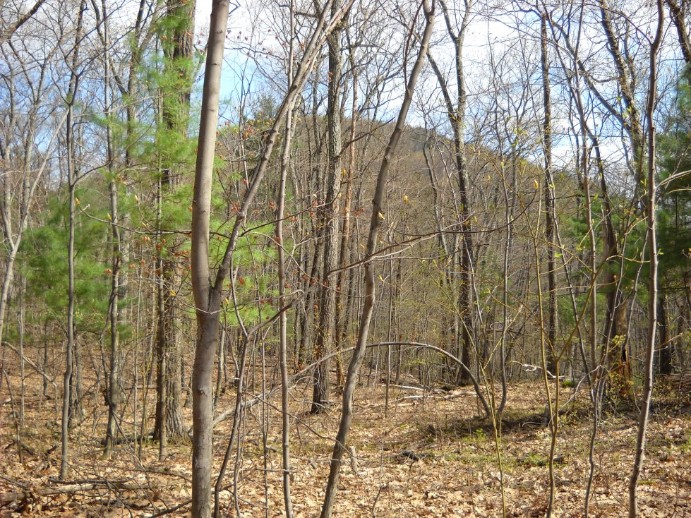 Little Stissing Mountain is to the north. There are no trails in that area.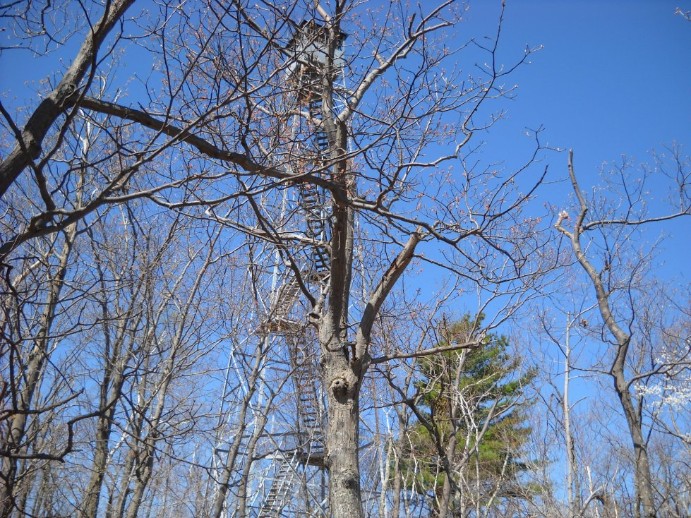 This is the upper portion of the tower. It can get windy up at the top. There are small landings in between the sections.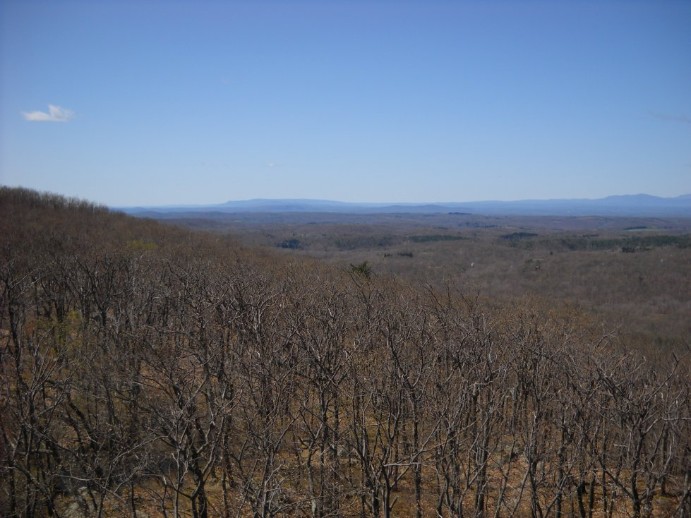 A view from the tower toward the southwest.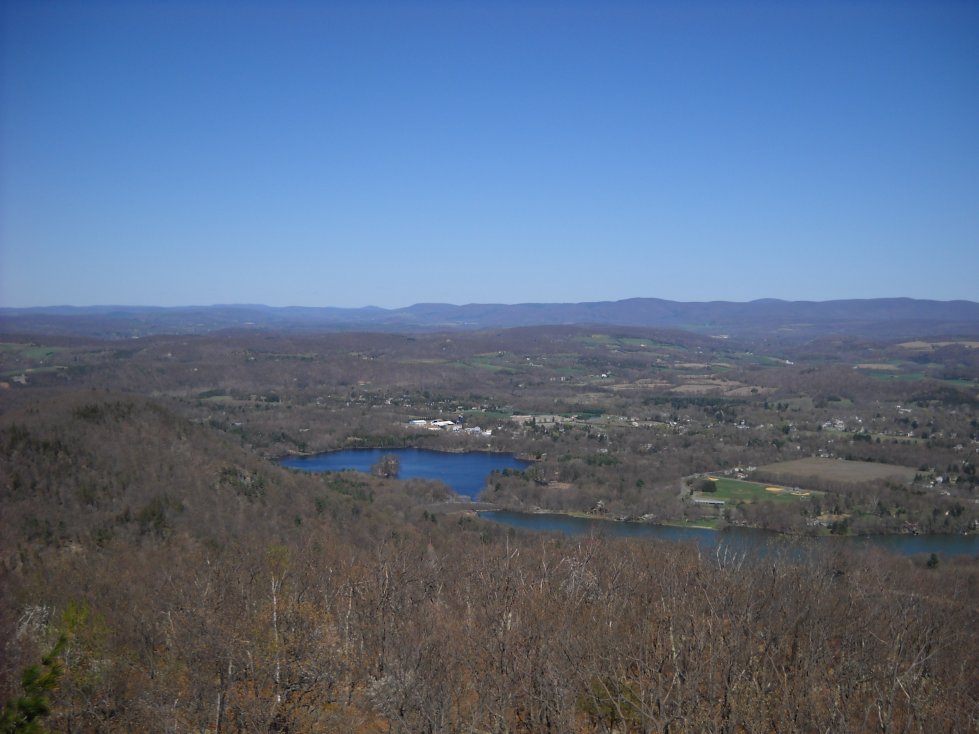 This is a view to the northeast. You can see Pine Plains in the center. There is a town recreational area in the foreground. The South Taconic Range is in the distance.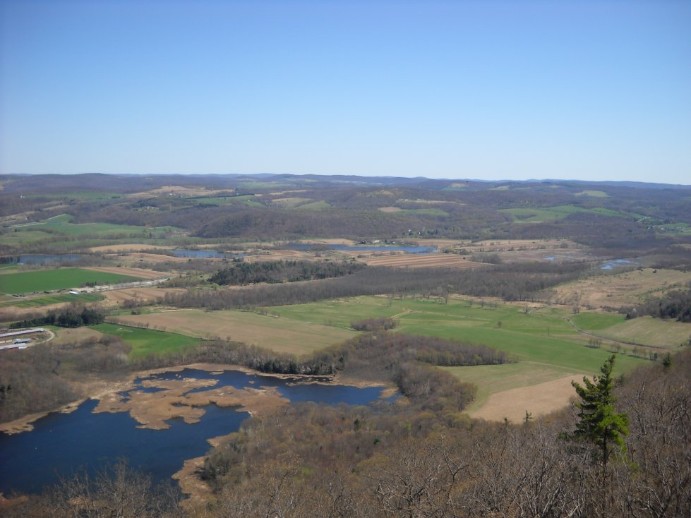 A view to the southeast toward Thompson Pond and a few wetlands.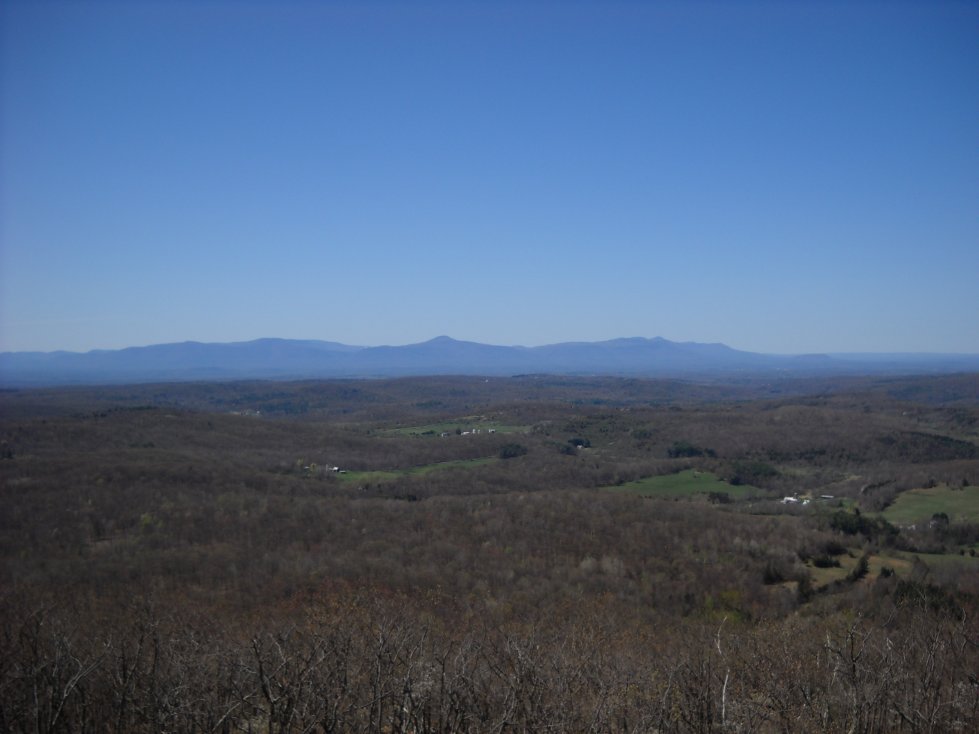 The view west toward the Catskills.
The hike to the tower is can be completed in under two hours, round-trip. There are some old trails on the mountain if you would like an adventure, but it is possible to lose your way. A topographic map and compass are a must. This is photo of severe wind damage on the west side of the mountain near an old forest road.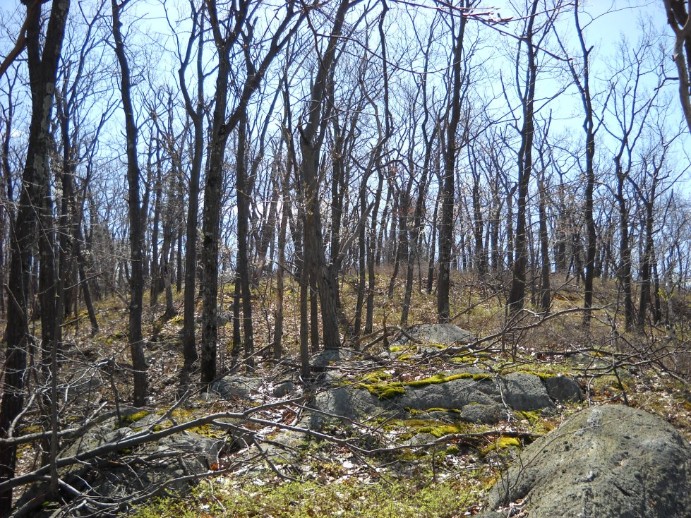 This is one of the many high spots on the mountain. The trees are stunted from the weather. Rocks are covered with lichens and mosses.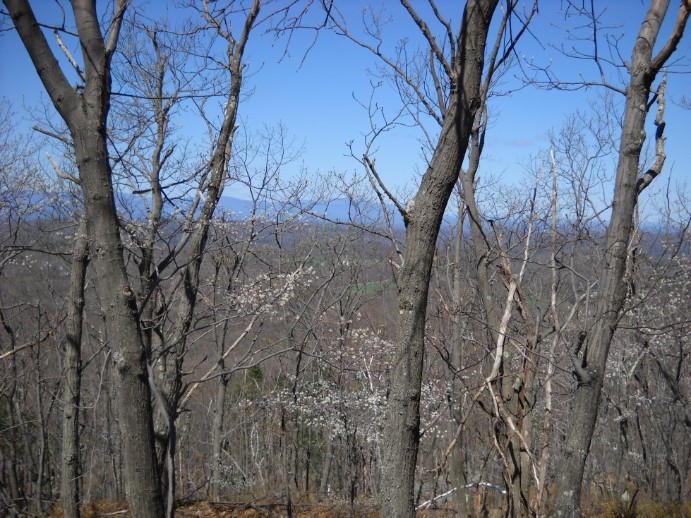 Hardwood trees were just beginning to flower in early April. The Catskills could be seen through the trees in many areas.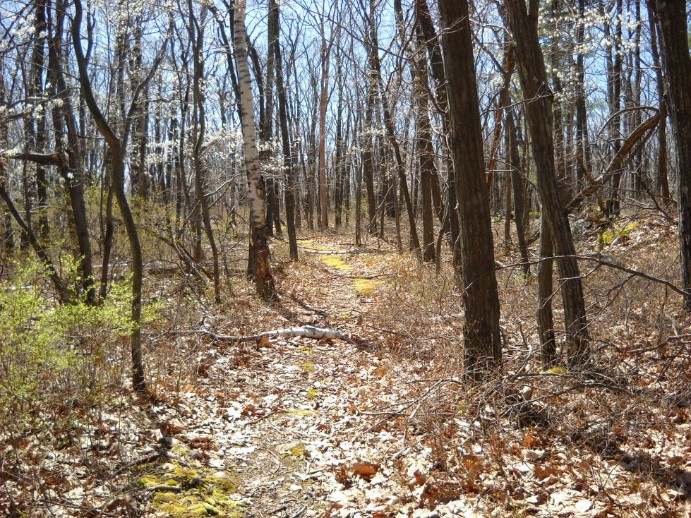 A moss covered side trail on the mountain ridge.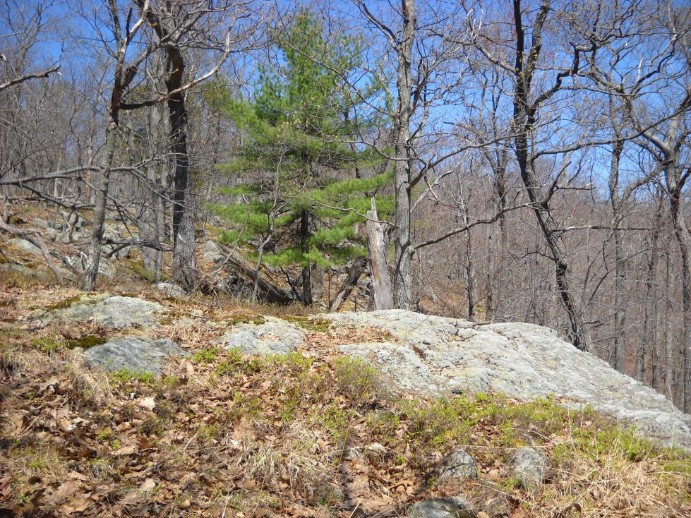 The steep and rocky east slope of Stissing Mountain.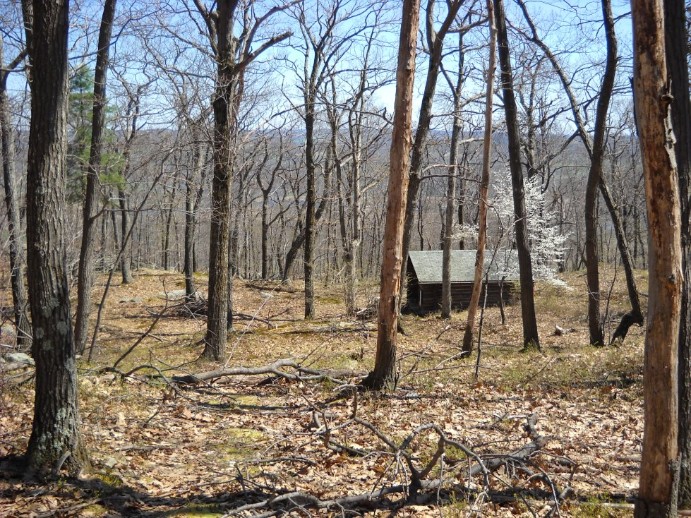 A log cabin on one of the trails near the top of the mountain.