Beartown State Forest is a very large recreational area spanning five towns in Massachusetts. Most of the park is located in Great Barrington and Monterey. Beartown State Forest is used for a wide variety of activities including hiking, cross-country skiing, snowmobiling, camping and ice skating. There are many trails going across the park. Most of the roads through the park are gated in the winter months and are left unplowed for snowmobile traffic.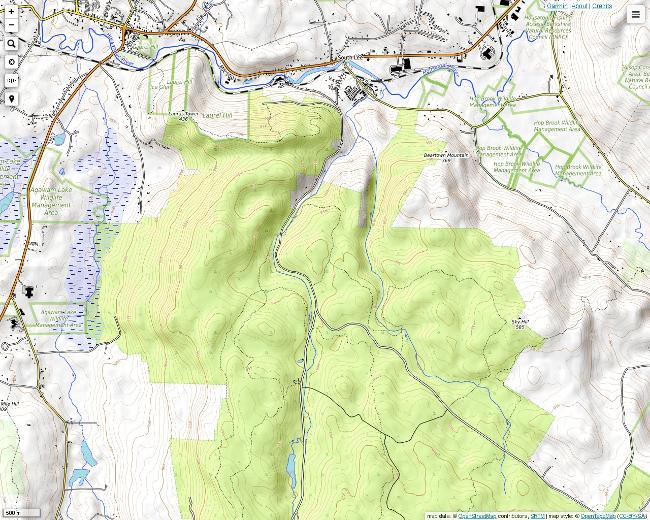 OpenTopoMap of Beartown State Forest-northern section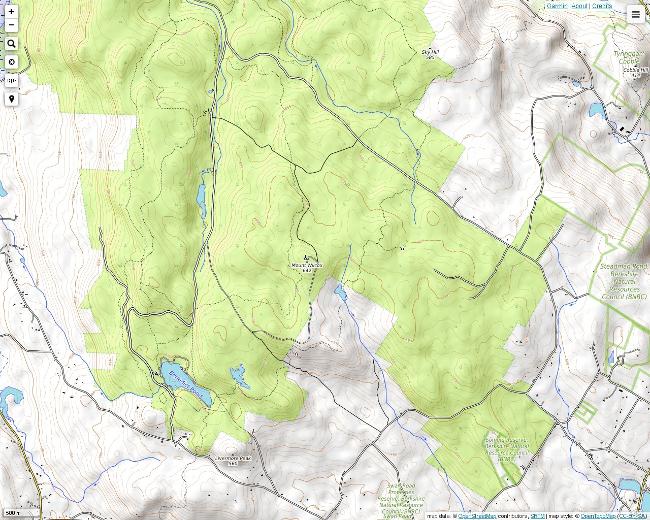 OpenTopoMap of Beartown State Forest-southern section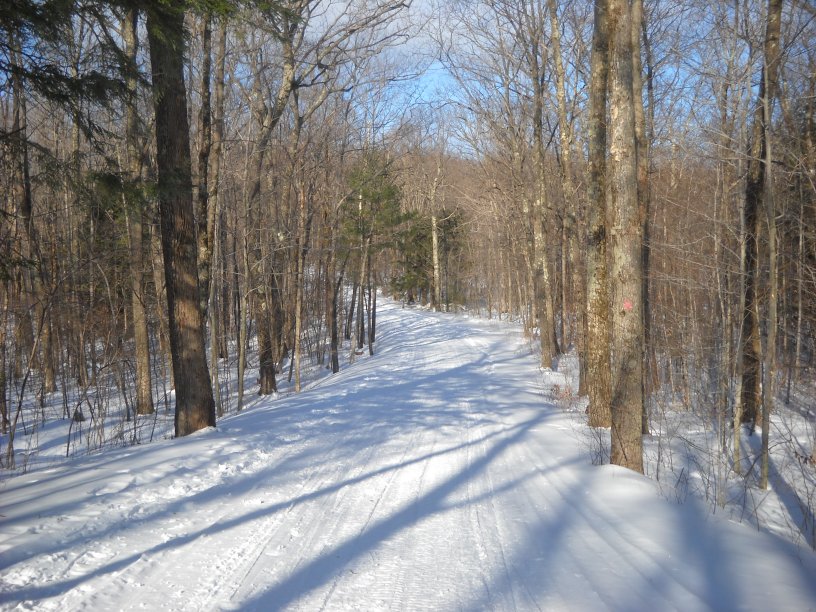 Hiking uphill on Benedict Pond Road.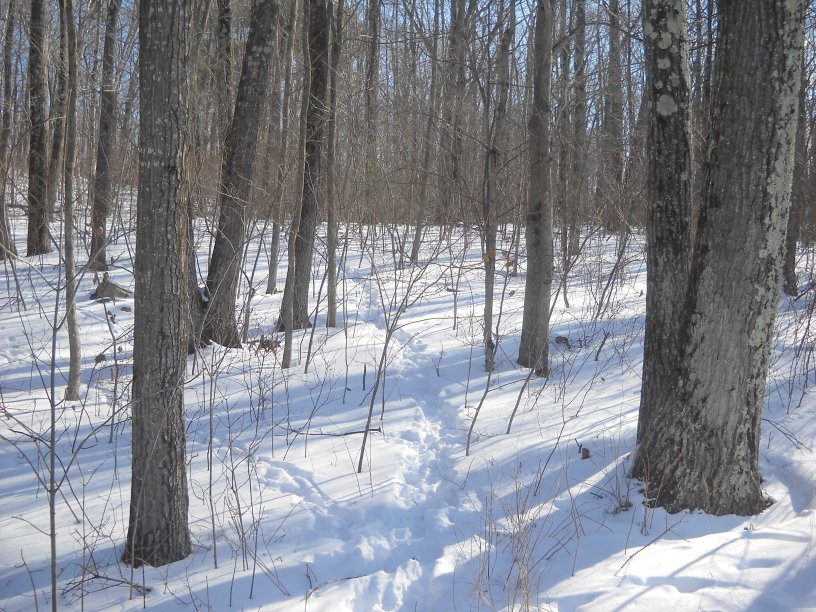 Heavy deer traffic at this location.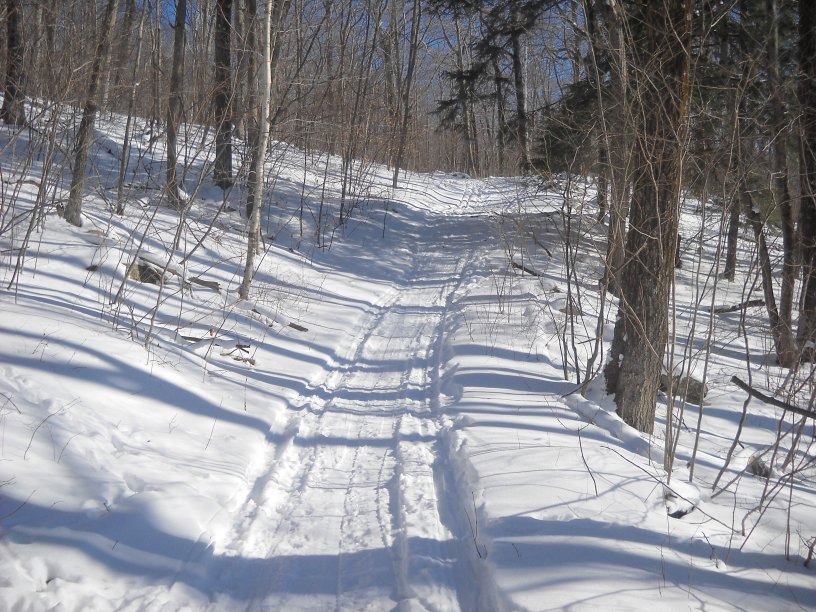 Heading north on the Lookout Trail. The snowmobiles and cross-country skiers help to pack the snow down for the hikers.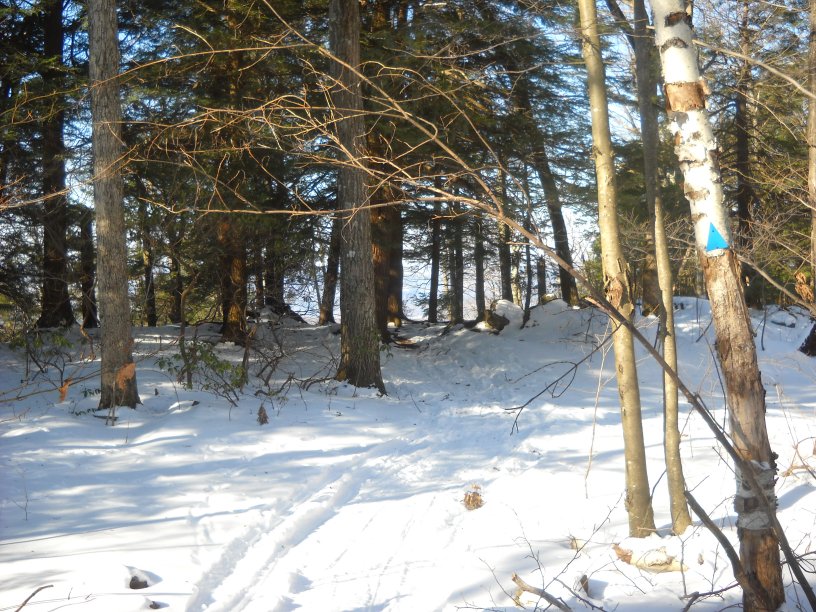 Approaching the lookout under the hemlocks.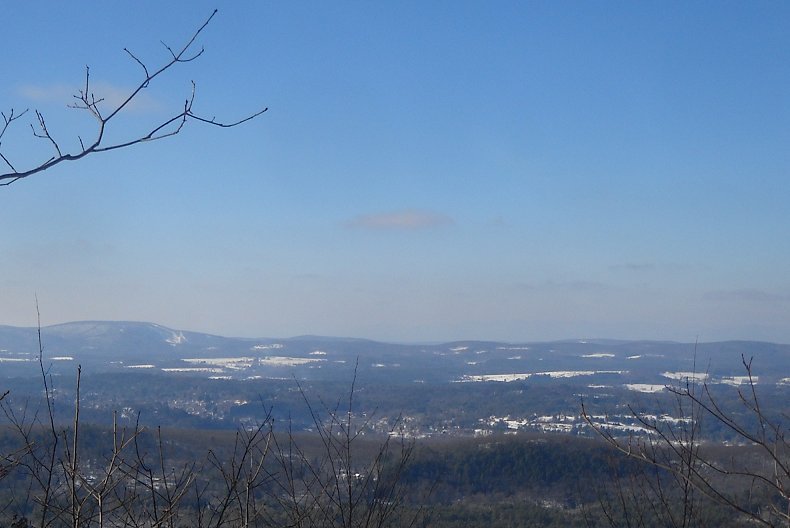 Looking westward toward Great Barrington, Alford and Egremont. Catamount ski area can be seen off to the left in the distance.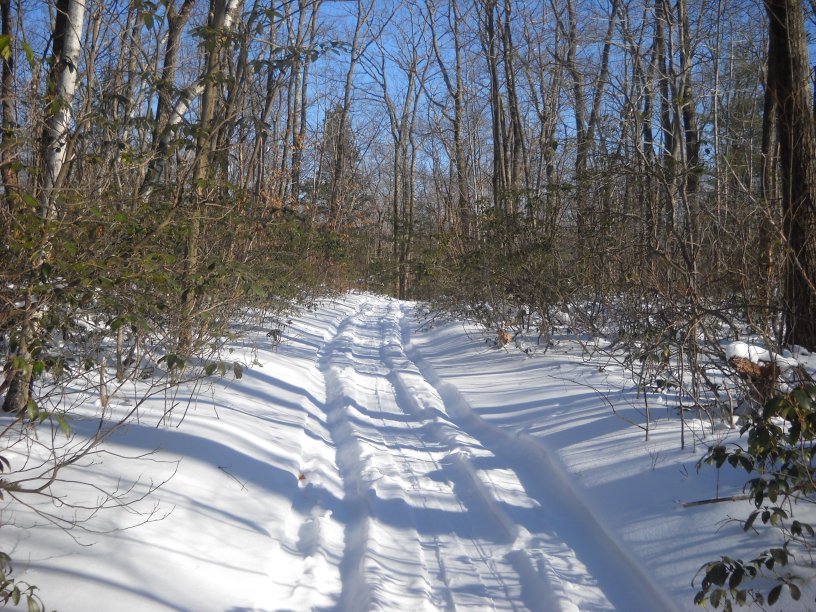 The Wildcat Trail is lined with mountain laurels in this location.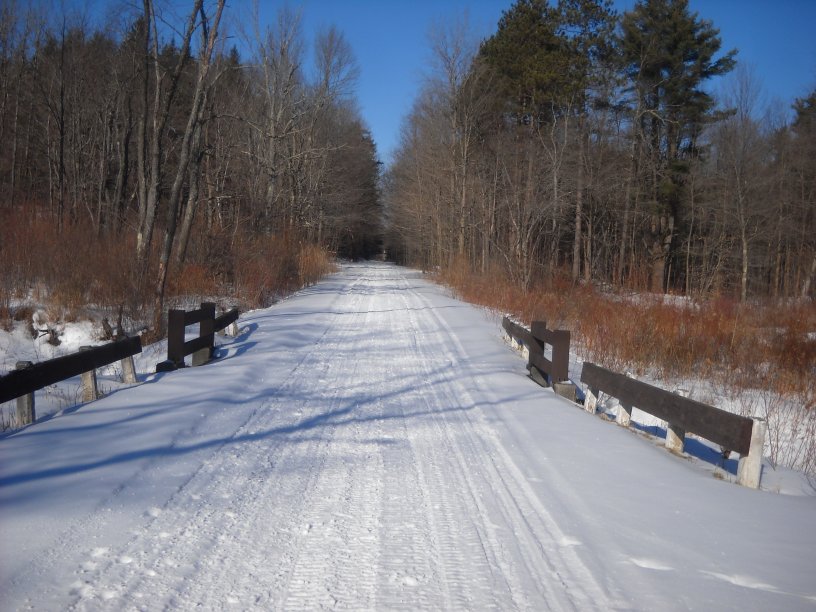 A picturesque bridge over a swampy stream.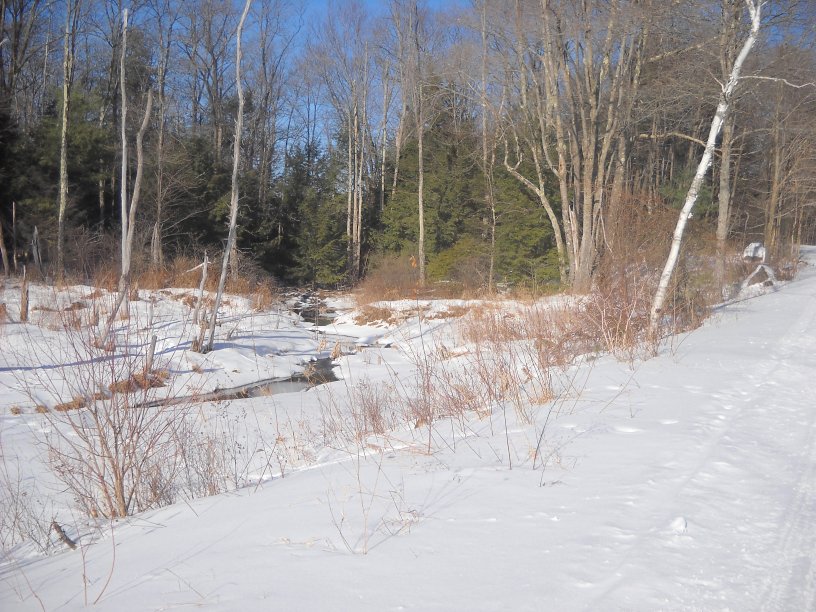 West Brook freezing over in January.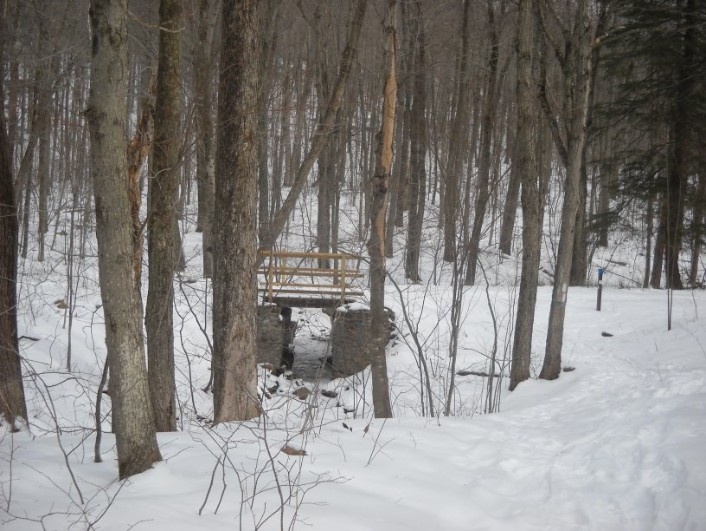 Crossing a brook on the Appalachian Trail on the way to a lookout known as The Ledges.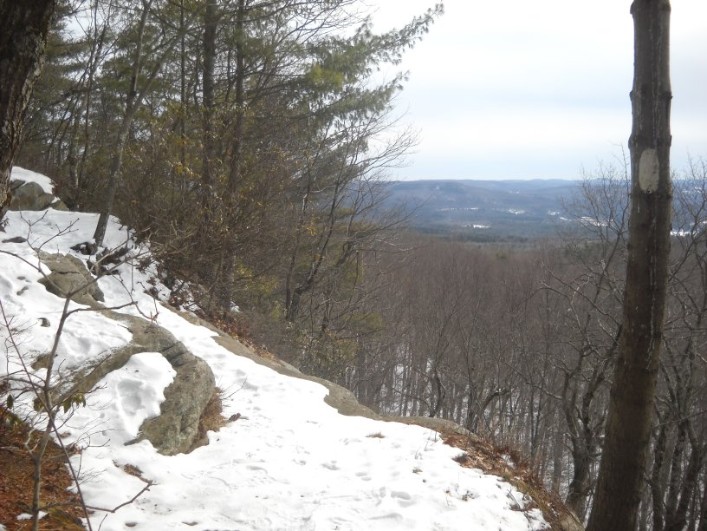 The view eastward from The Ledges toward Monterey.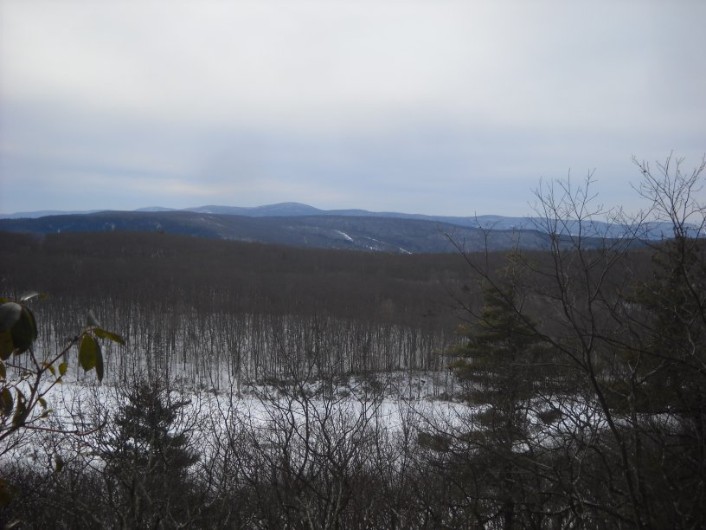 A view southwest toward Butternut Ski Area in the foreground and the South Taconic Range in the background.