The Iron Trail discussed here is located in the Great Mountain Forest in Canaan, Connecticut. It runs from north to south up the eastern side of Canaan Mountain. The trailhead is located on Canaan Mountain Road south of the Steep Road intersection. Roadside parking is available. There is a map kiosk near the parking area. This is a great trail to hike if you like to see varied terrain with abundant vegetation composed of conifers, deciduous trees, lichens, mosses and more. There are several viewpoints of the surrounding hills and farms. There is a clear view of the South Taconic Range from the high point (and endpoint) of the trail. If you continue farther south and a little downhill on the rocky herd trail, you will see the Catskills on a clear day. Overall, it is a relative easy hike, which should only take a couple of hours to complete round-trip. It is a more than a worthwhile trip since it encompasses a lot of the best of what the Taconic Range has to offer in a somewhat condensed form.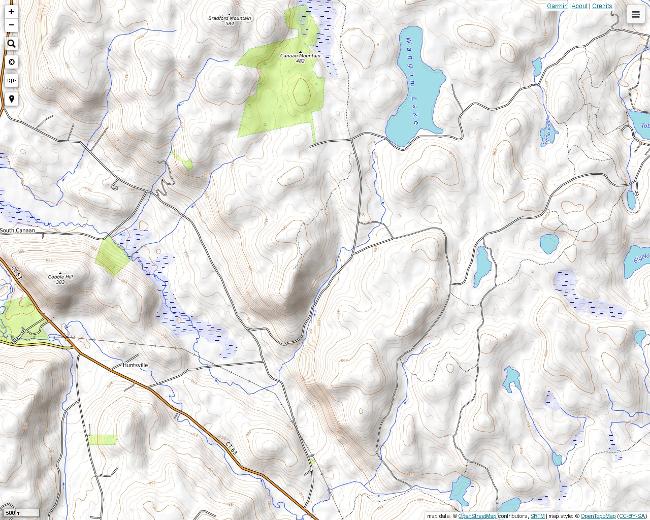 OpenTopoMap of the Iron Trail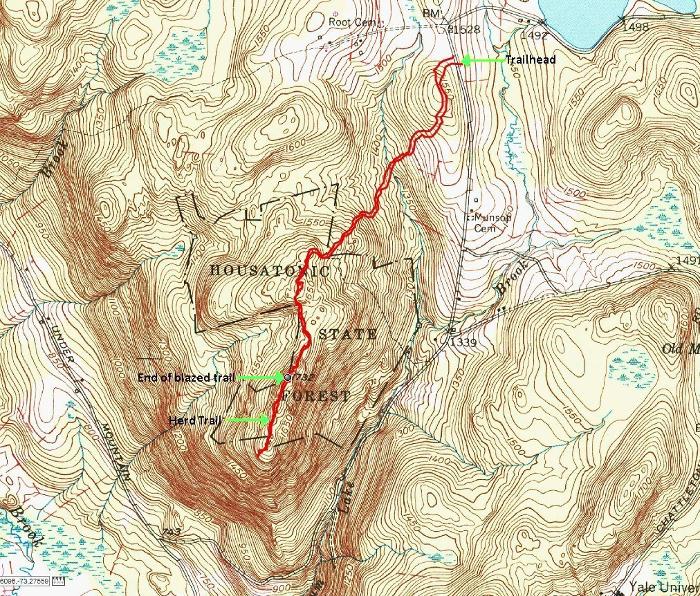 A GPS made trail map imposed on a U.S. topographic map.
The trail is very well marked with professionally made signs in various locations.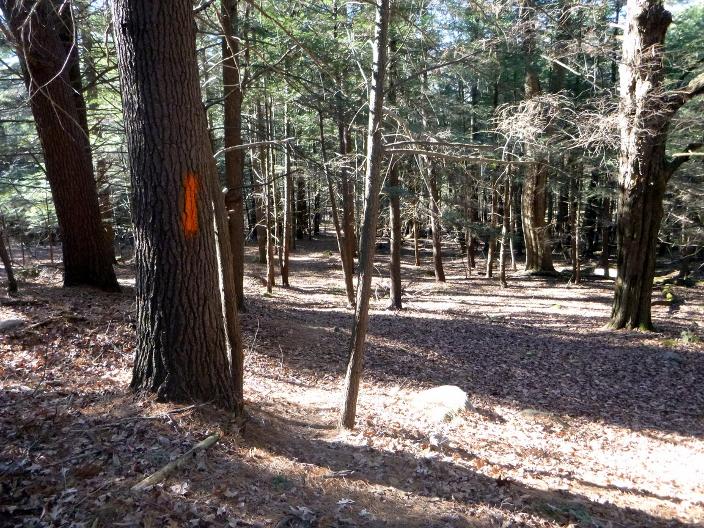 A hemlock forest leading down into a stream.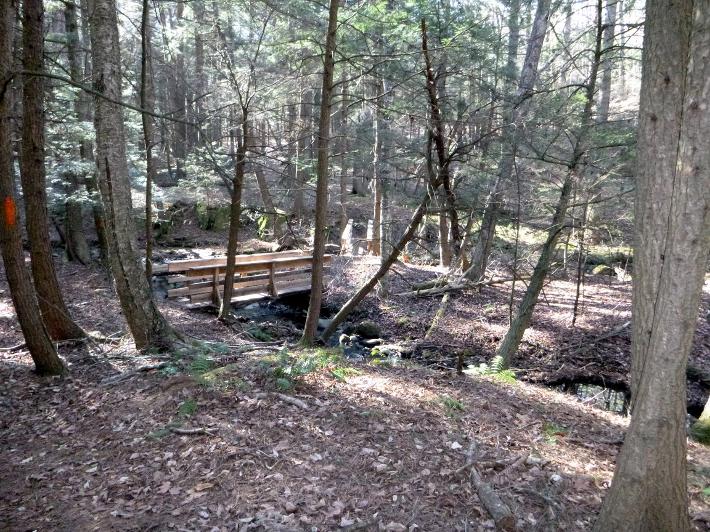 A fairly new bridge crossing a small stream.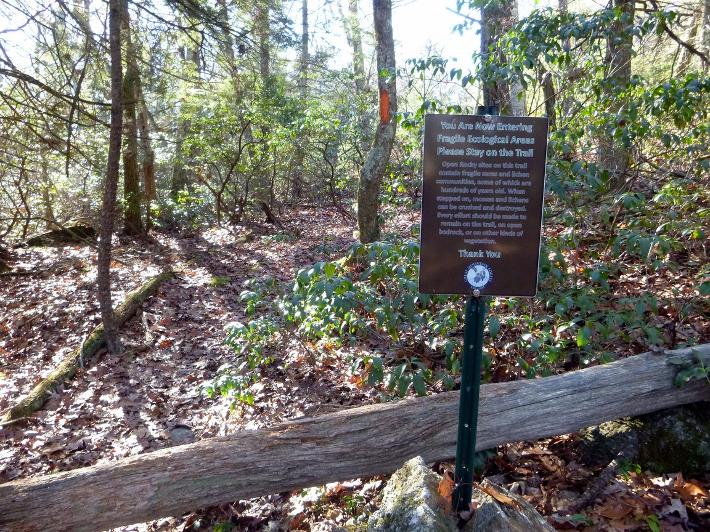 After going uphill and then downhill for a little while, you will make a steady climb onto rocky terrain.
The rest of hike is on rocky terrain covered with stunted trees with abundant lichen vegetation in-between.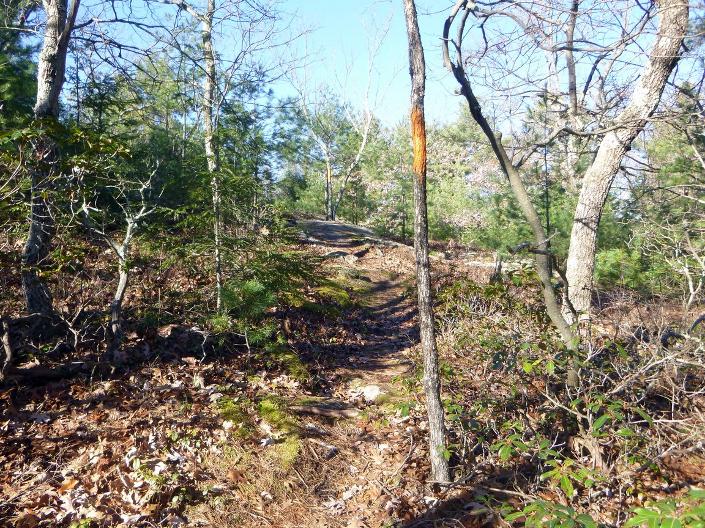 Continuing to move uphill toward several viewpoints.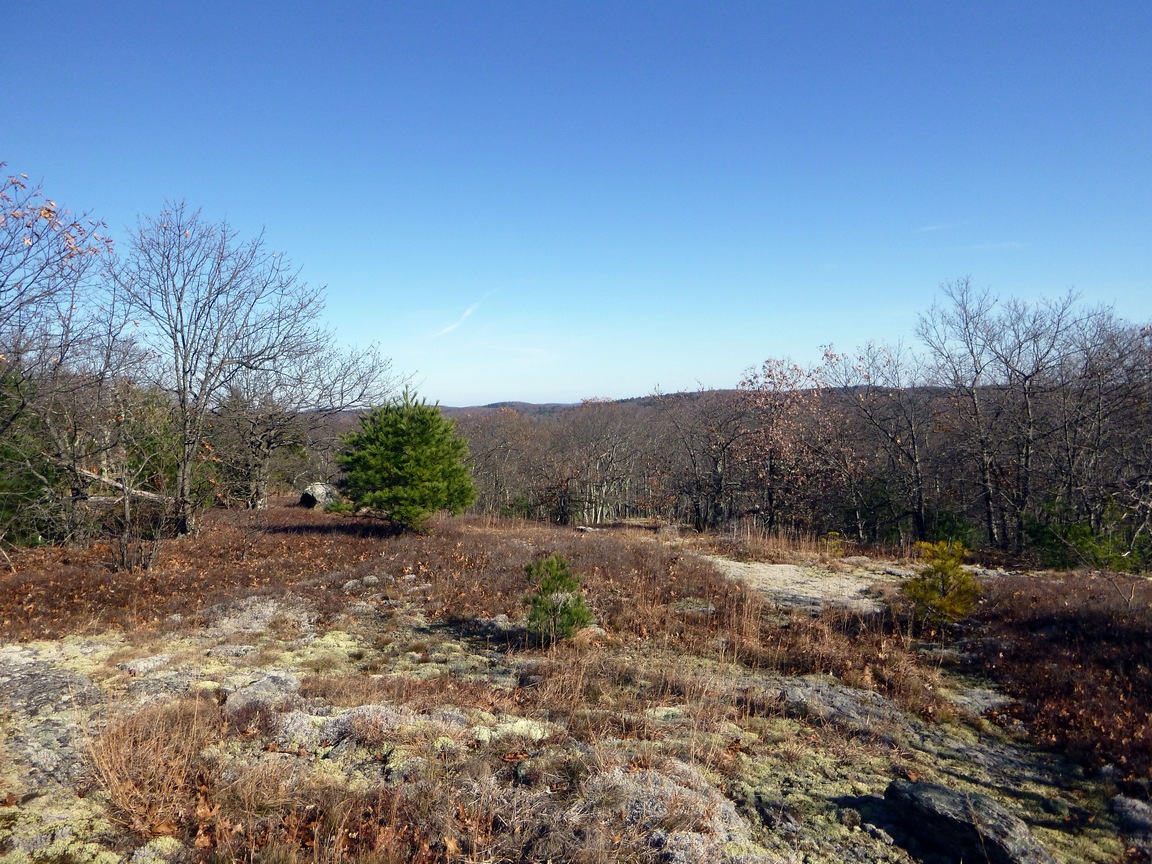 A lichen and shrub covered viewpoint toward the northeast.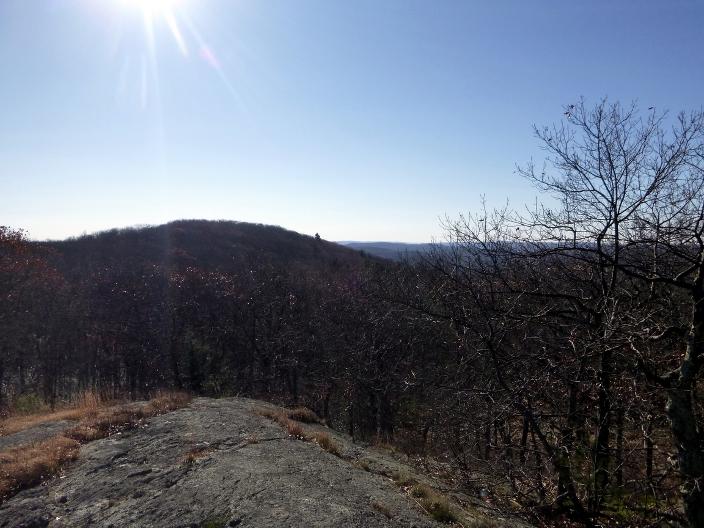 A view to the south toward the next hill on the trail.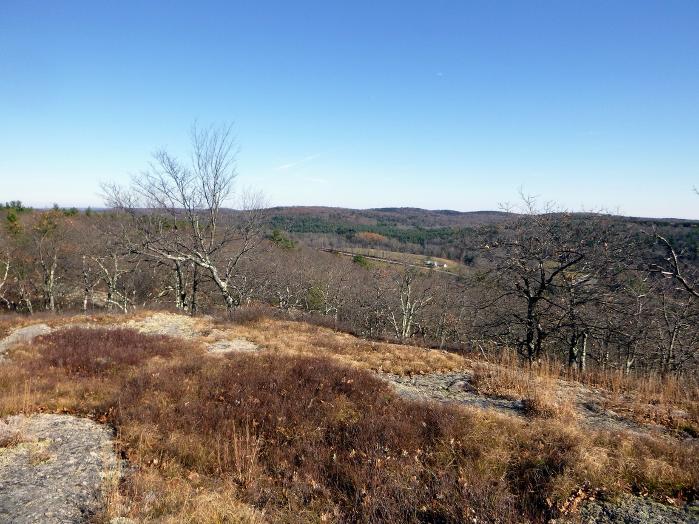 A view of the road and farms toward the northeast.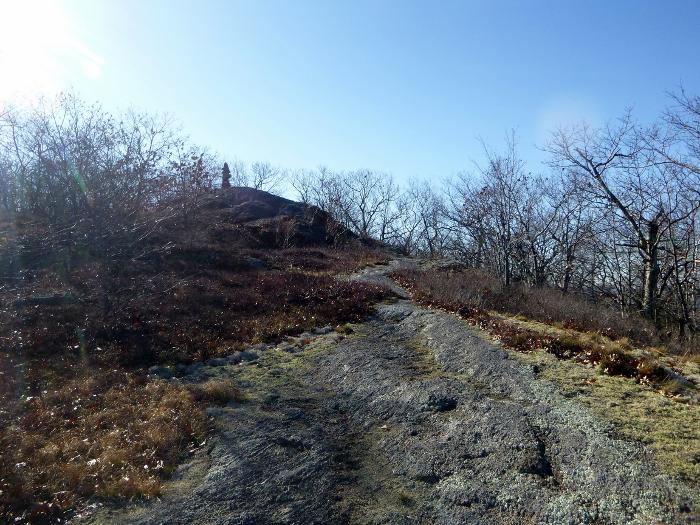 Heading toward the highest point on the trail.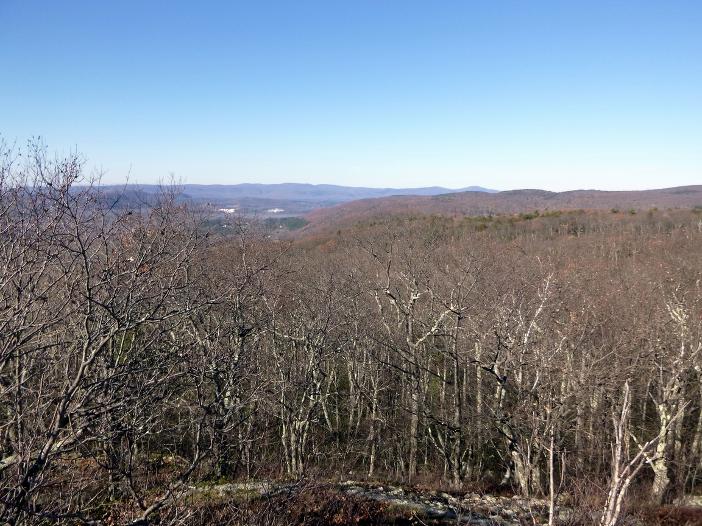 A view of the South Taconic Range in the distance. Mt. Race and Mt. Everett are in the distance on the right. The view is more impressive in person.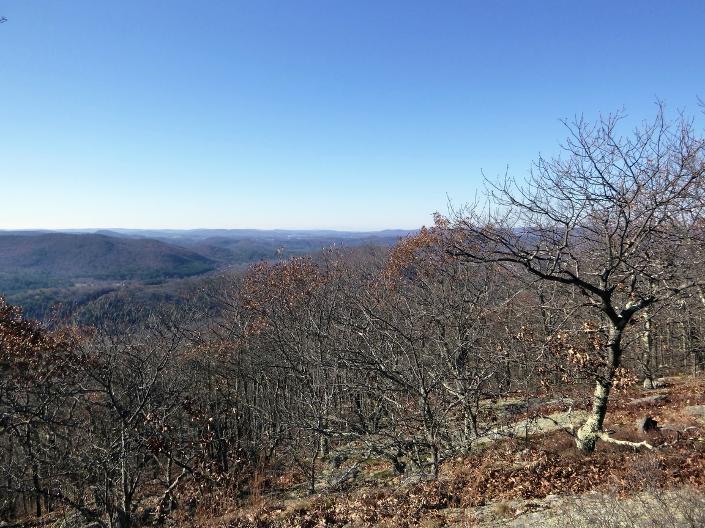 If you hike a little farther south, downhill somewhat, you will see the eastern profile of the Catskills. They are not visible on this photo, unfortunately, but they are very clear with the naked eye on a dry day.