Lion's Head is a popular hiking destination in Salisbury, Connecticut. It is a small peak located at the southern end of a ridge that eventually joins with Bear Mountain. The Appalachian Trail crosses over this ridge. There is an access trail and parking in Salisbury on Bunker Hill Road (shown as Factory Washinee Street on some maps). This hike later continued on the Appalachian Trail to Bear Mountain. Some of the photos from this day are on the Bear Mountain page.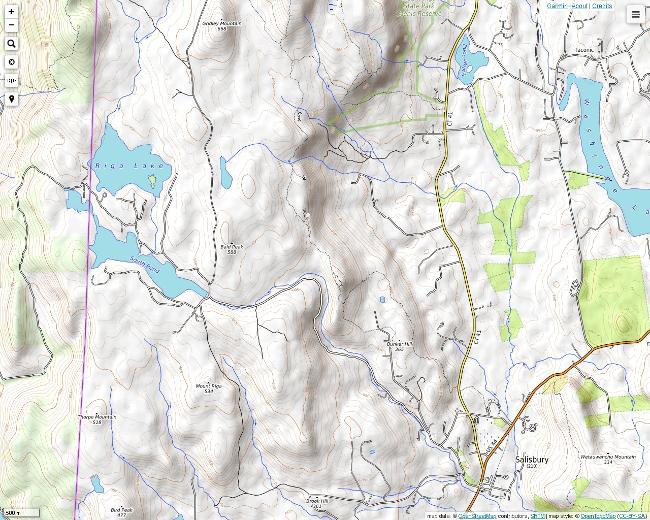 OpenTopoMap of Lion's Head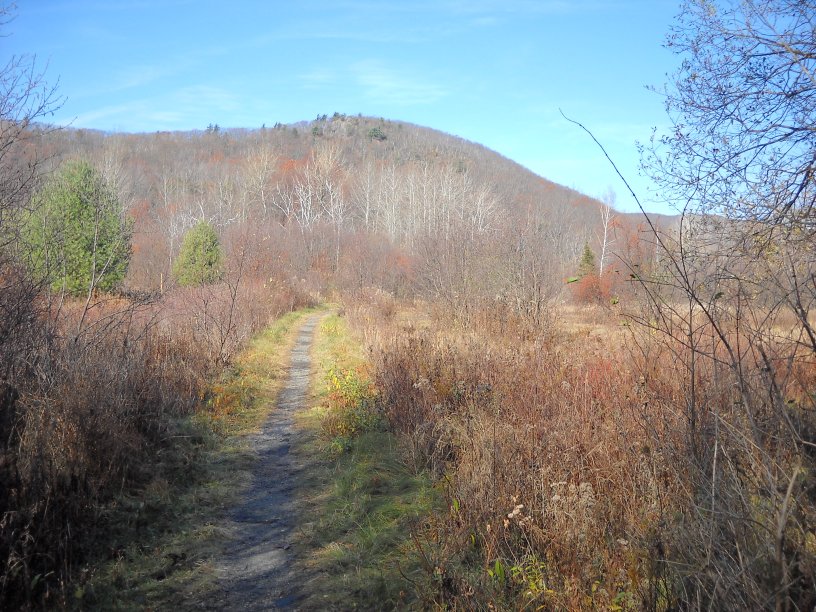 The Lion's Head Trail begins at the parking lot and winds through private property for awhile.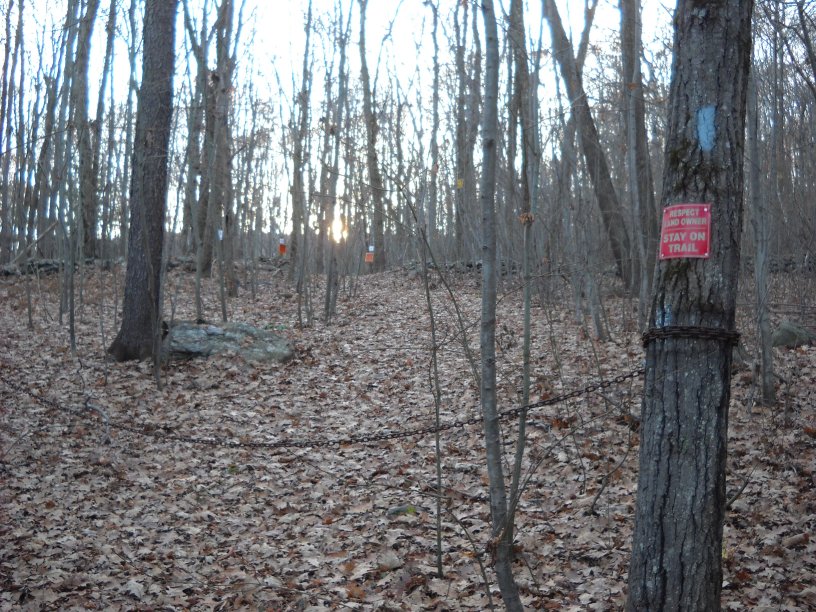 The lower section of the trail surrounds hikers with private property warning signs.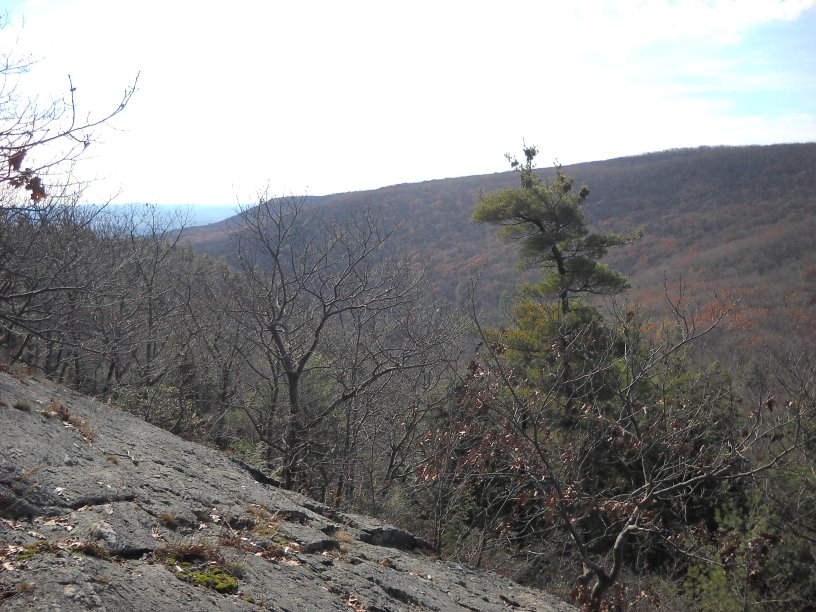 There are a few good viewing areas below the peak. This is a view to the southwest toward Mt. Riga.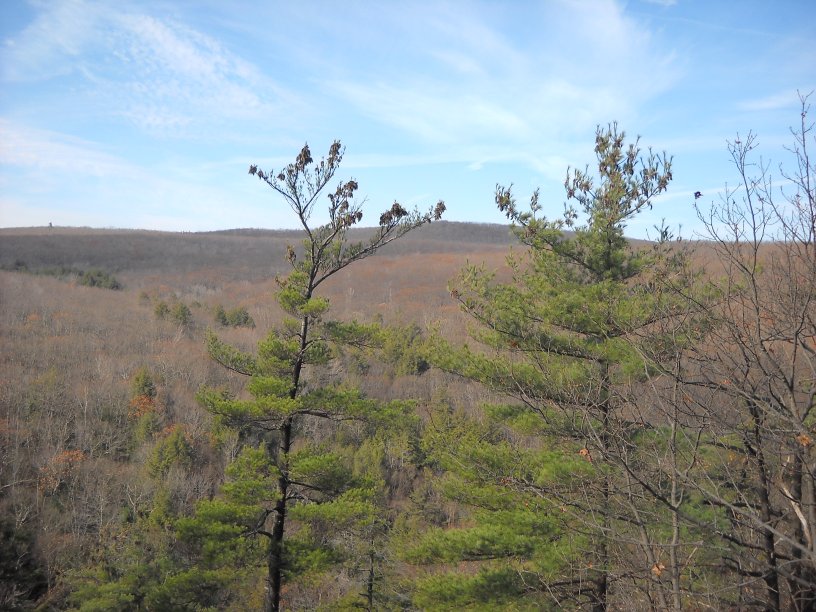 A view to the west toward Bald Peak. It is easy to hear the rushing water from the Wachocasinook Creek deep below this spot.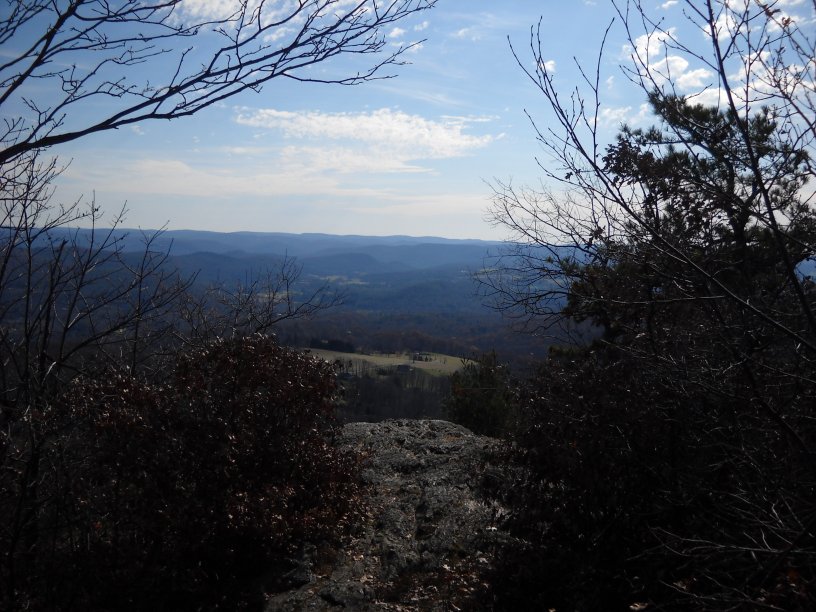 A view south into Salisbury from Lion's Head.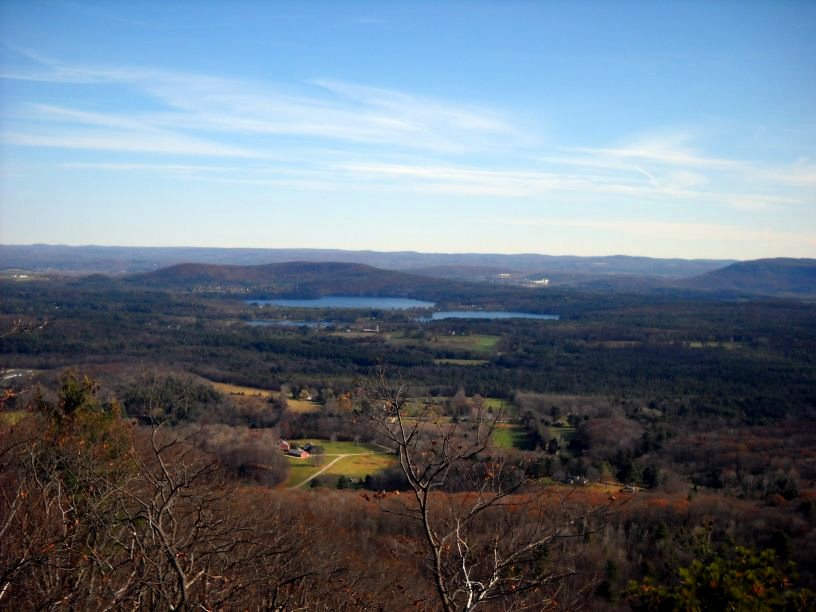 The view east toward Twin Lakes.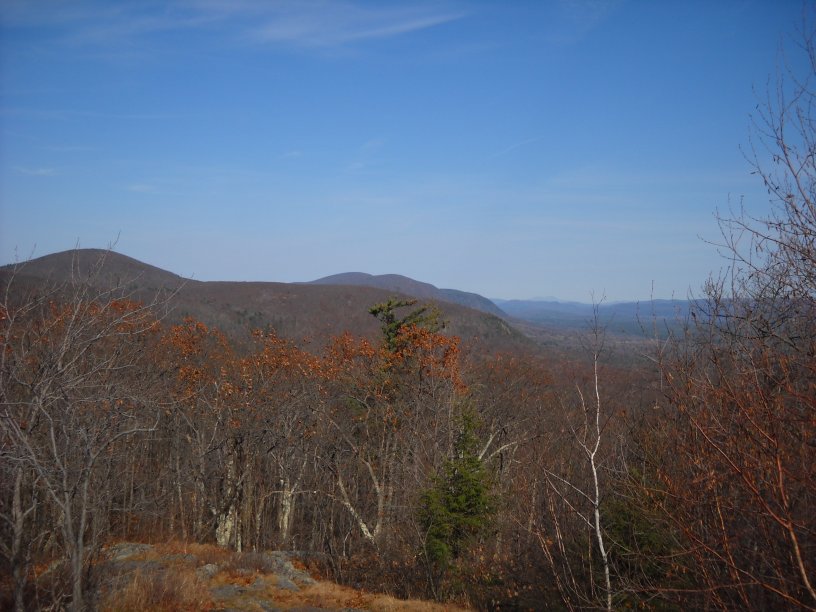 A really impressive view north. Bear Mountain is on the left. Mt. Everett and Mt. Race are together in the center. Mt. Greylock is barely visible, right of center in the distance. The photo doesn't bring out the size and clarity of Mt. Greylock well from this spot.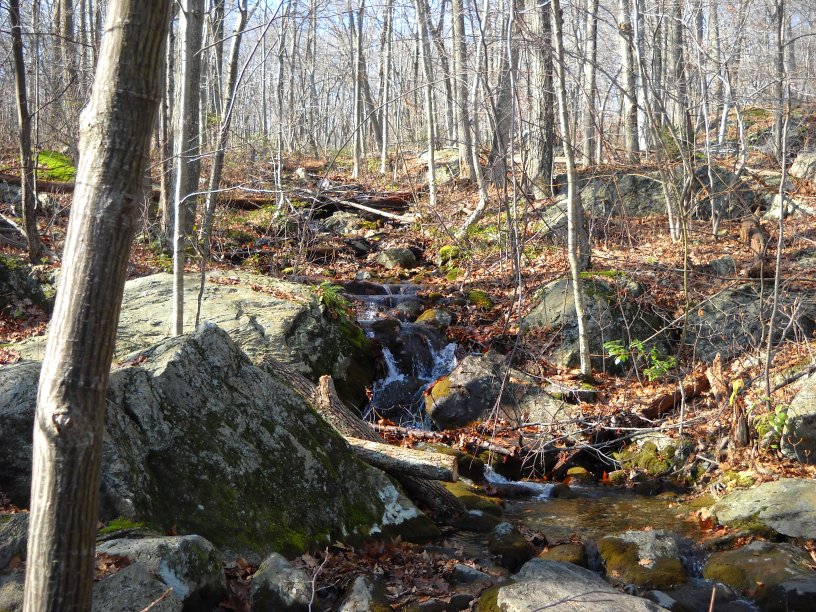 Fresh water at Ball Brook. There are public campsites up and down the trail in this region.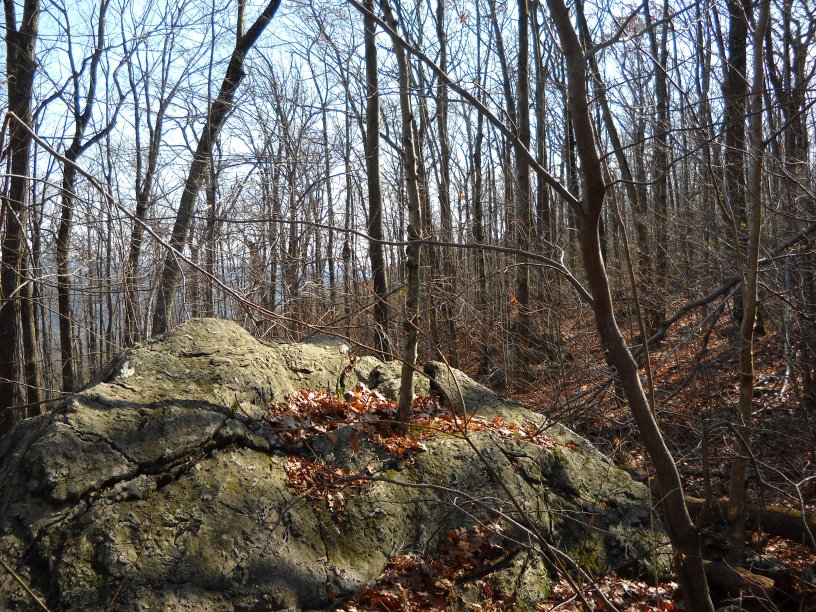 There is a tree growing in this rock. The tree is anchored in debris that settled in one of the rock's crevases.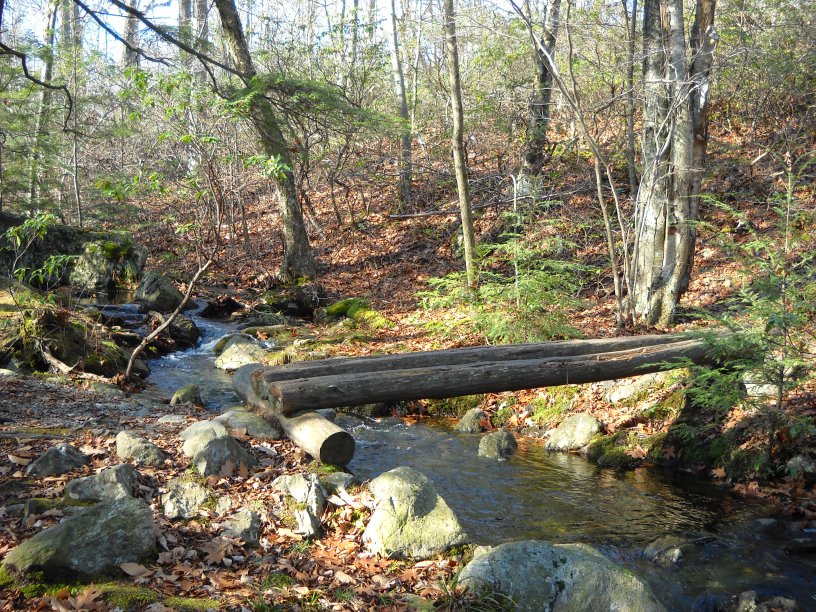 A bridge at Brassie Brook. There is quite a bit of fresh water to be found in this area.