After four visits to Clarence Fahnestock State Park, I feel as though I have only seen about half what there is to see there. The park is so large and sprawling that it would probably take over a week to cover all of the trails, one being the Appalachian Trail. This is an extremely rocky area with modest elevations. Vegetation is sparse on the higher rock outcrops, so several locations offer distant views. There is a colored, detailed map on the park website showing where the major lookouts are located, but there are others that are not indicated on the map. Black and white maps can be found at the park office on Route 301. It may be helpful to use both maps at the same time in some areas.
OpenTopoMap of Fahnestock State Park-northern section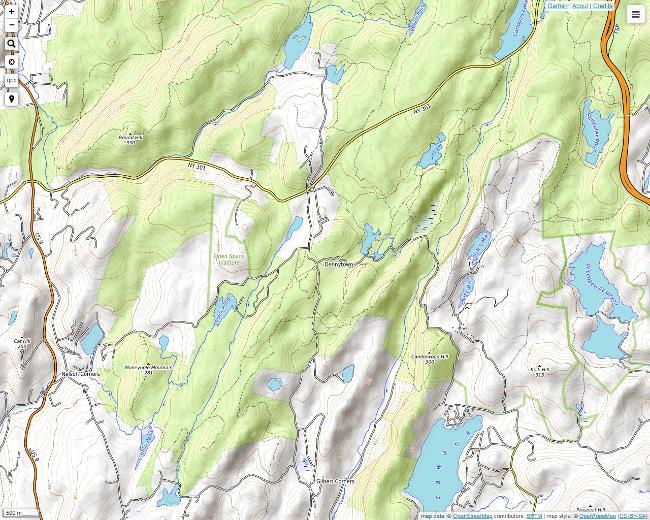 OpenTopoMap of Fahnestock State Park-southern section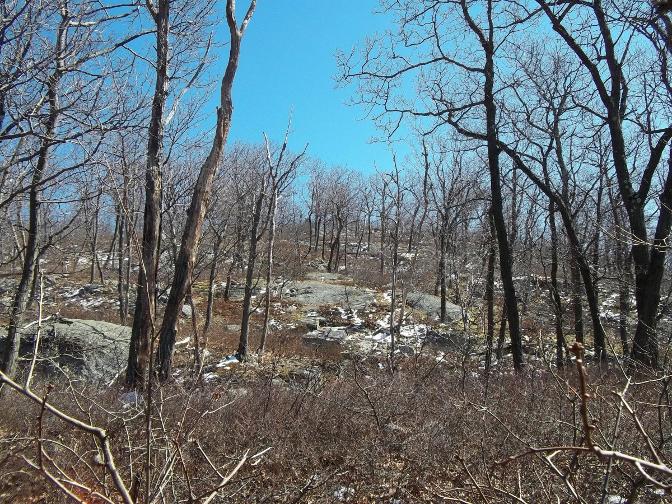 An early spring snowfall leaves behind patches of snow on this rocky hill. This is a fairly typical scene on the Fahnestock Trail.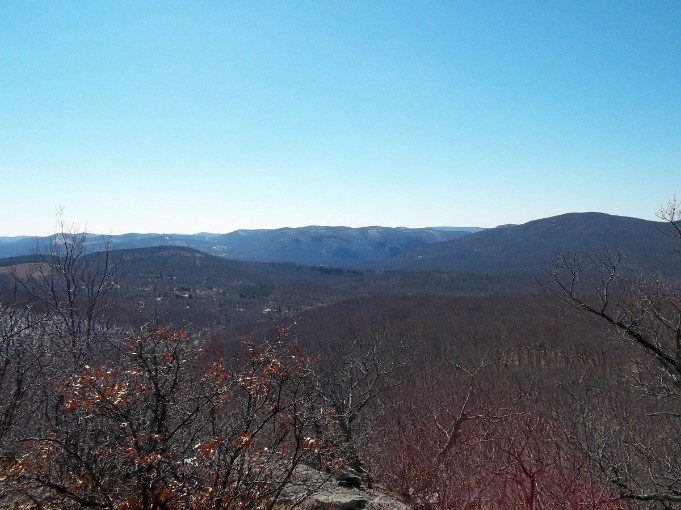 Looking southwest toward the Hudson Valley on the Fahnestock Trail. Notice the faint white snow in the distant peaks.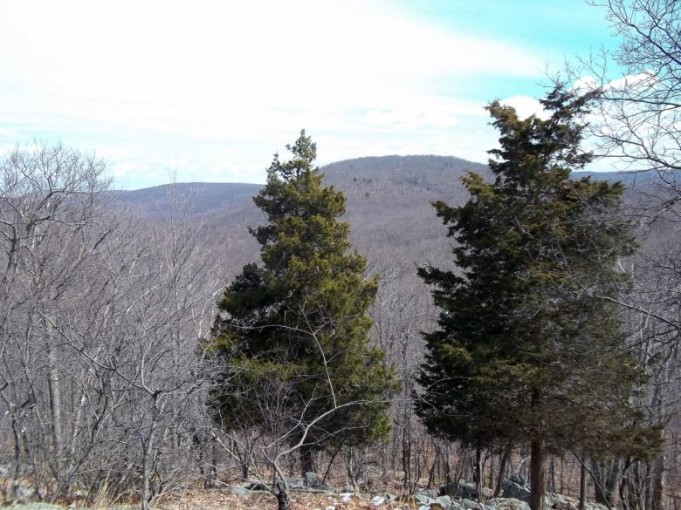 Looking northeast on the Fahnestock Trail toward the next peak on the Fahnestock Trail.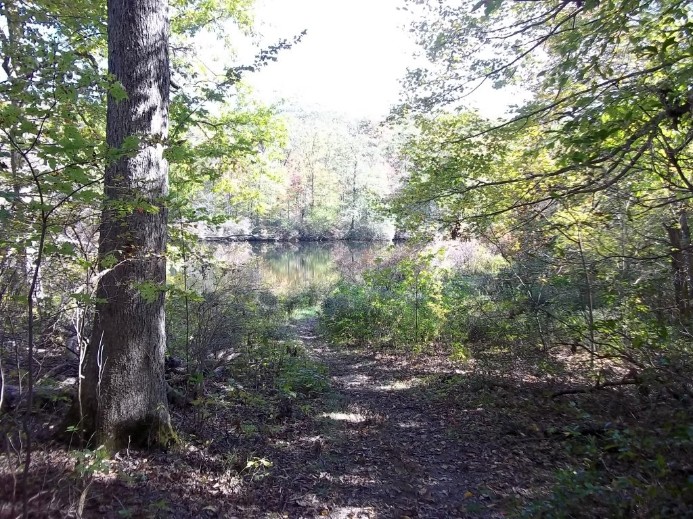 Fall colors reflecting off of Beaver Pond next to the Charcoal Burners Trail.

Most of the land in the park was purchased from farmers. Stonewalls are everywhere. There are even a few farm structures still standing.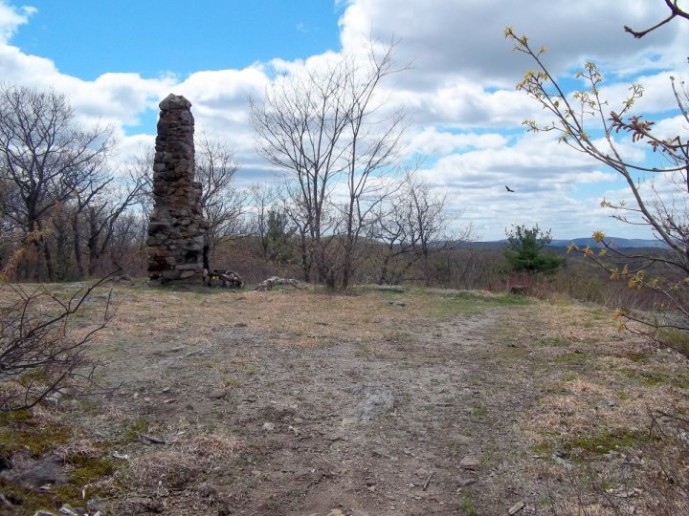 A fireplace is located on an unnamed peak in the south end of the park. This hill is on a spur trail of the Moneyhole Mountain Trail.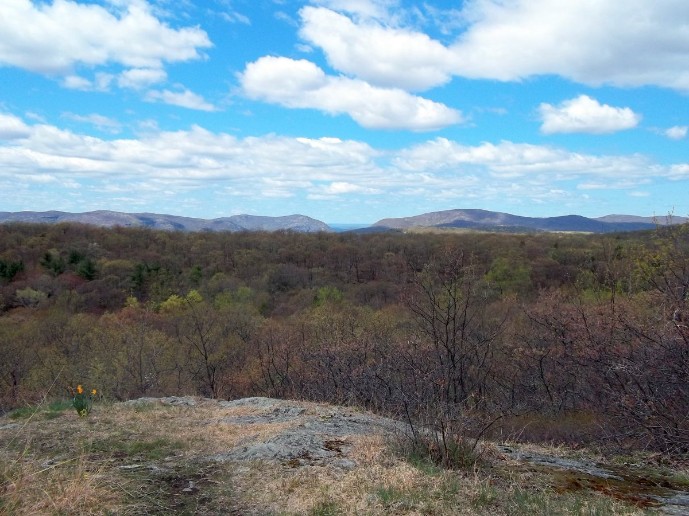 This is a view to the southwest from the same location mentioned in the photo above. I thought that this spot was one of the most impressive areas in the park.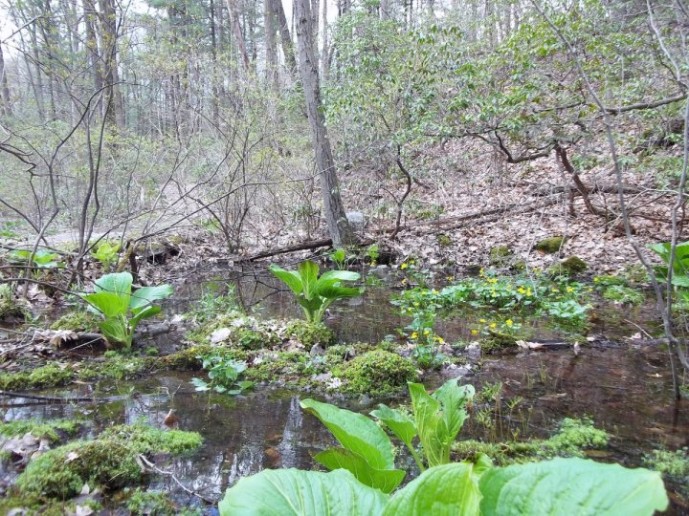 Skunk cabbage and wildflowers in bloom on the Moneyhole Mountain Trail.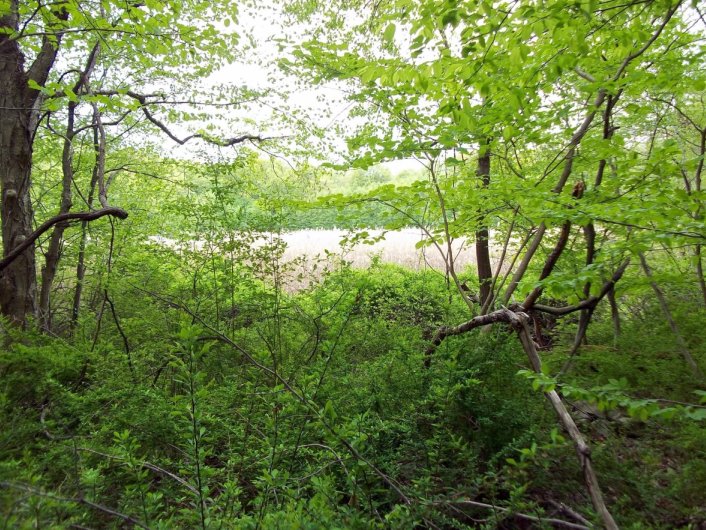 Bright white marsh reeds offer a sharp contrast to forest vegetation on the Three Lakes Trail.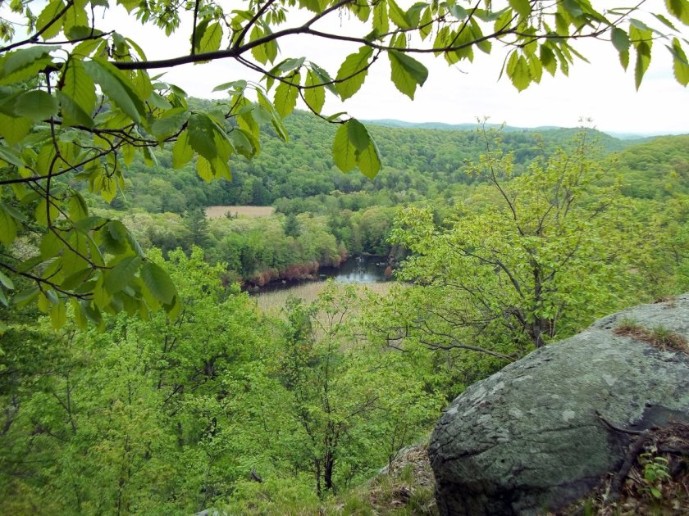 Scrambling toward a rocky cliff off of a the Three Lakes Trail brought a few unexpected views to the east.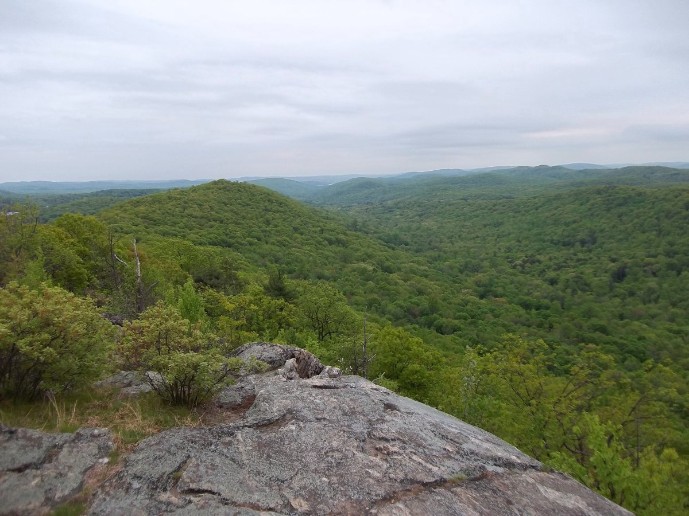 Candlewood Hill in the southeast end of the park is another location with outstanding views. Here is a particulary beautiful view to the south. There are quite a few spots where you can see off to the distance in this area if you care to look around a little. Just be careful of the rocky drops.