Haystack Mountain State Park is located in Norfolk, Connecticut off of Route 272. The road in the park is open on weekends in October only, but parking seems to be allowed outside the gate during the rest of the year. Contact the state DEP for details. This park is picture perfect in many respects. There is a clean pond, scattered picnic tables and a paved road that goes almost to the top of the mountain. You can reach the top by taking the trail from the gate, or you can hike up the road and pick up the link to the trail that goes to the peak where a tower is located. Either way, it is a very short trip. .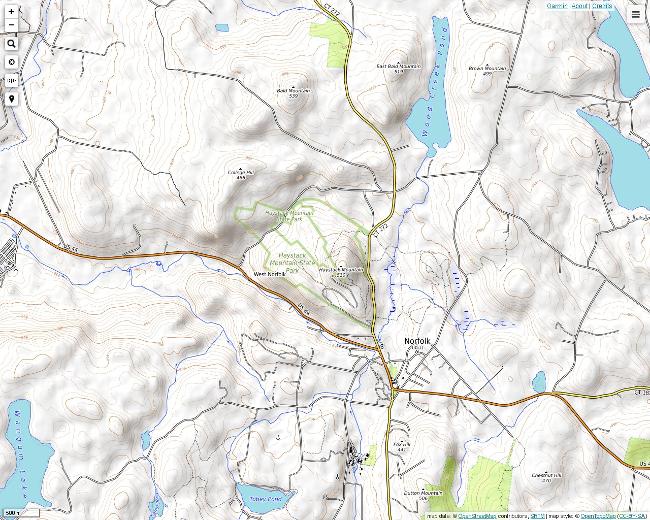 OpenTopoMap of Haystack Mountain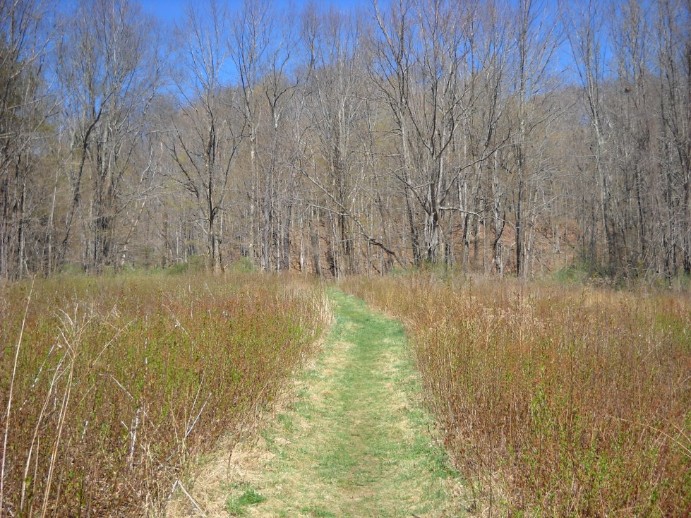 An early part of the trail goes through a small field.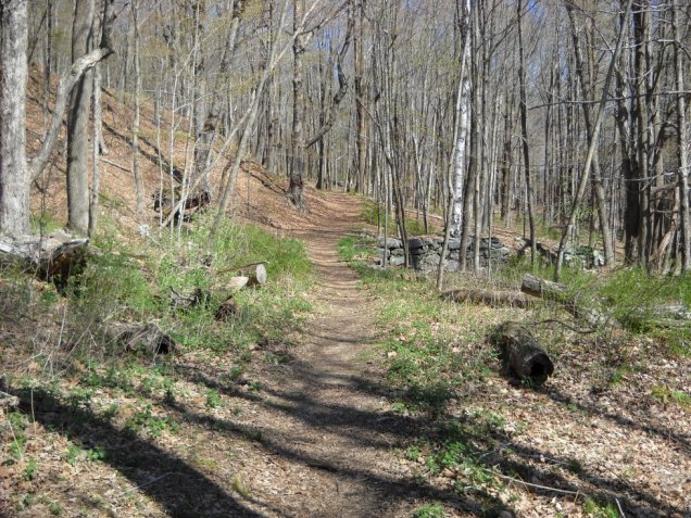 Most of the trail is moderately sloped and passes through forest.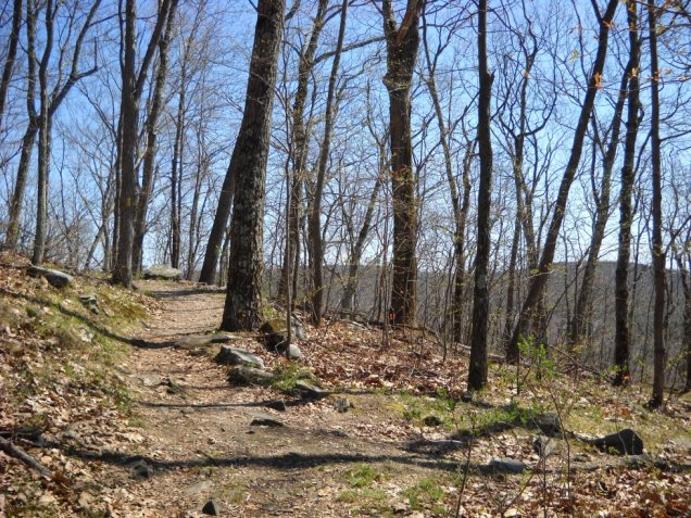 There are partial views through the trees in some places.
There is a tower at the top, which is in very good condition.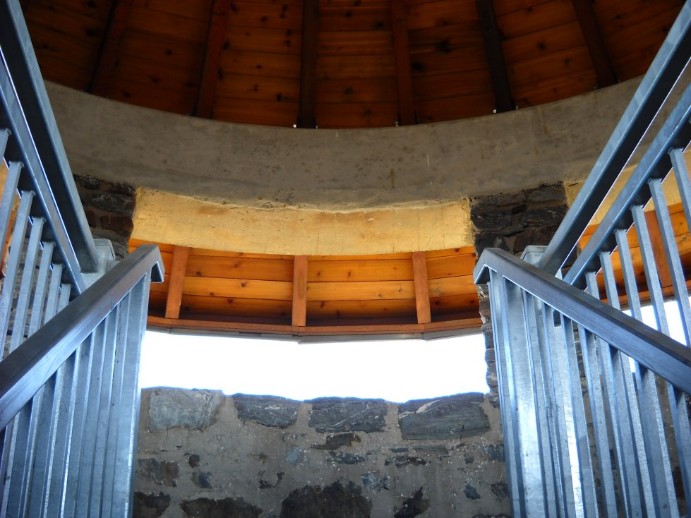 The roof and the top stairway of the tower look fairly new.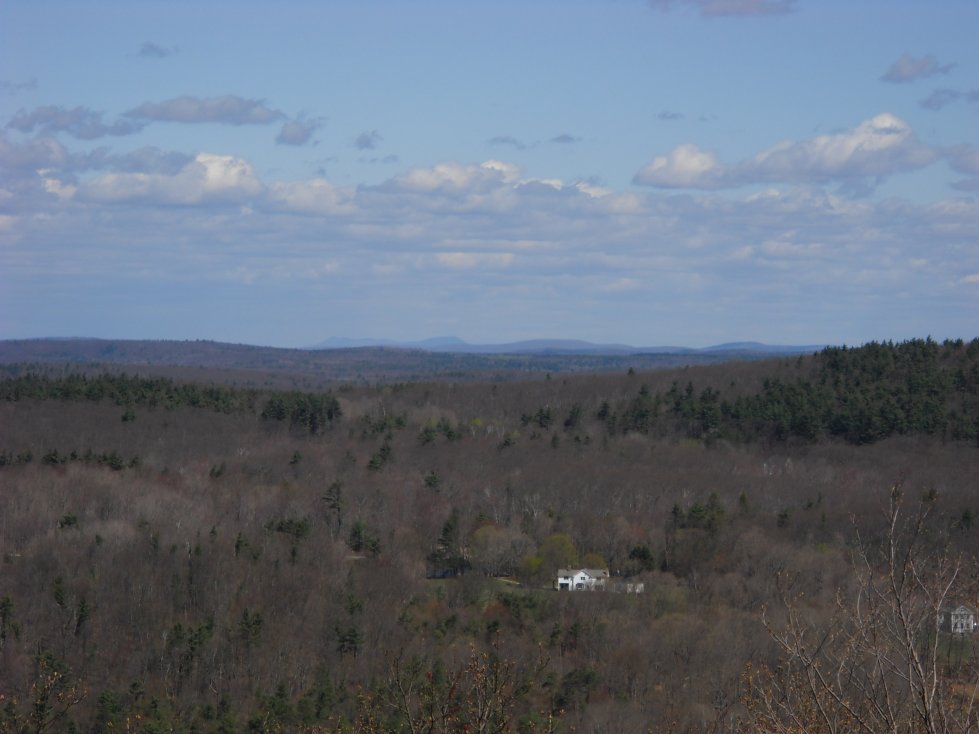 The tower provides 360 degree views of the region. This is a view north toward Massachusetts.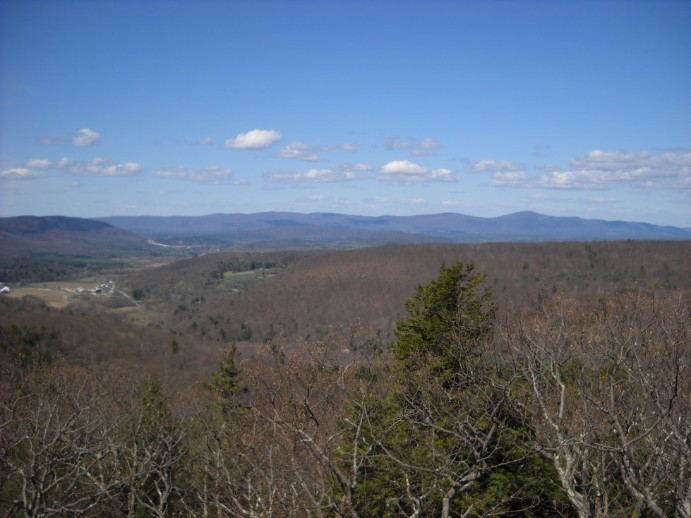 This is a view to the northwest along the Connecticut-Massachusetts border.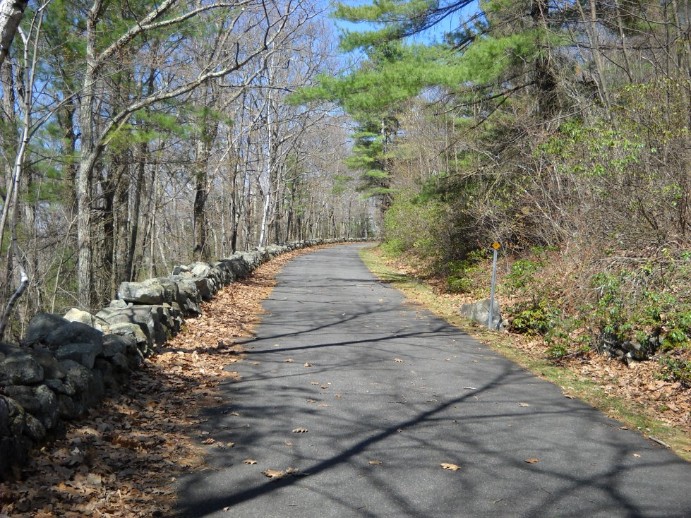 The road to the top was nice enough to photograph in several spots.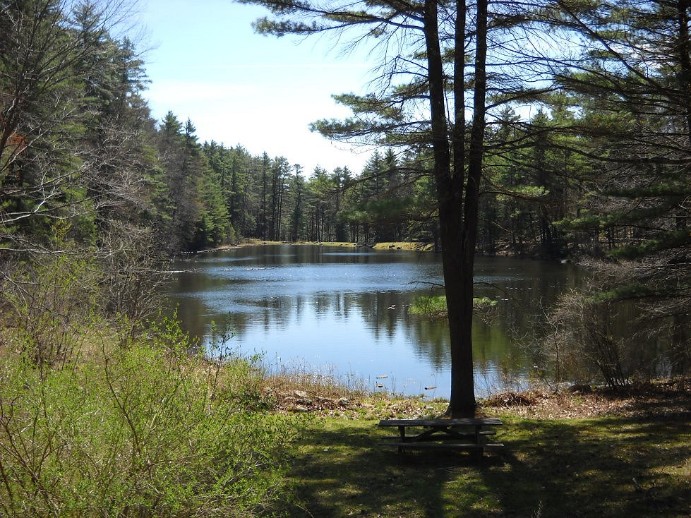 There is a pond at the base of the mountain with picnic tables.