Housatonic Meadows State Park is located along the Housatonic River in Sharon, Connecticut. It can be accessed from Route 7 near the Route 4 junction in several locations. There are many recreational facilities in the park, including an adventurous network of hiking trails. The Appalachian Trail parallels the park to the west. It can be reached via the blue-blazed Mohawk Trail and Pine Knob Loop Trail. There are at least four lookout points that can be reached fairly easily. Interesting features include the unusual rock formations and a wide variety of plants in the area.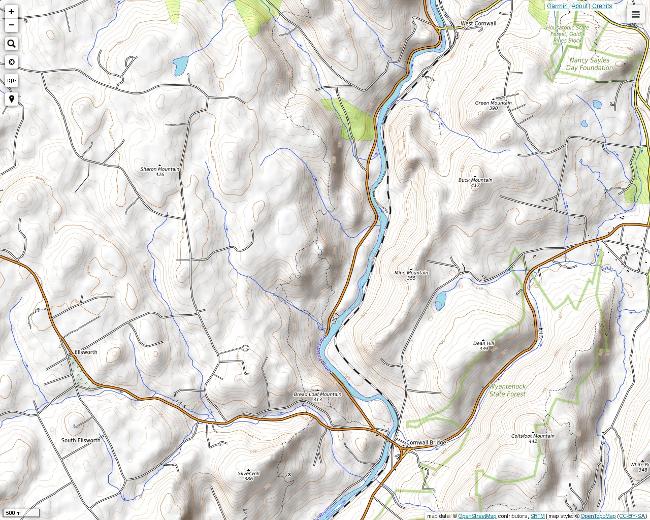 OpenTopoMap of Housatonic Meadows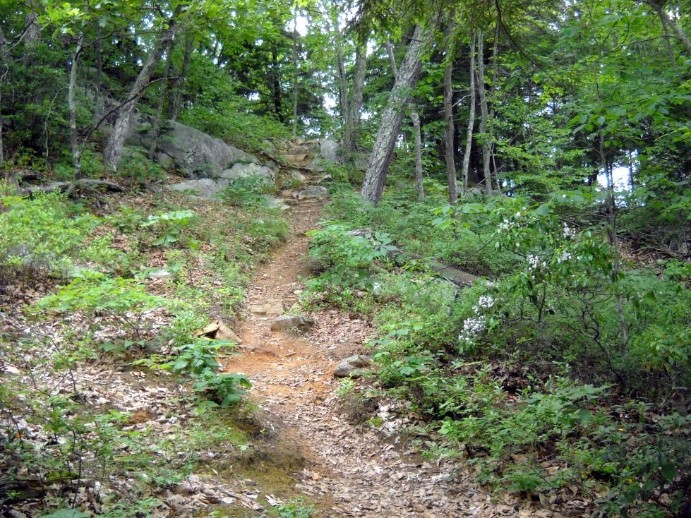 Blooming mountain laurels were located in many areas along the trail in early June.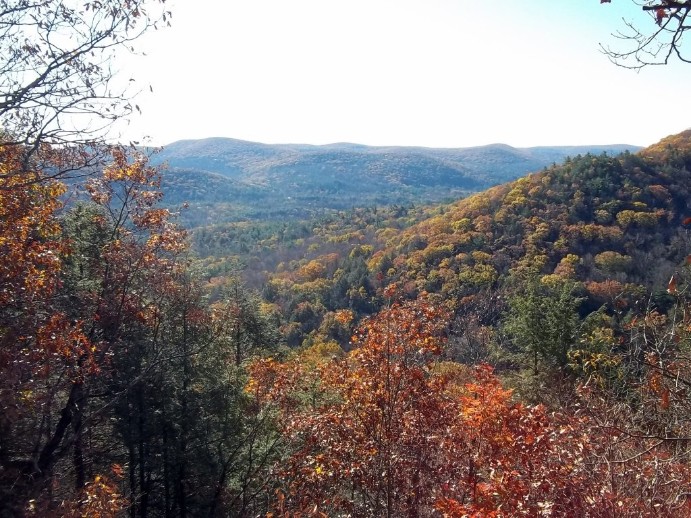 A view from the popular Bread Loaf Mountain lookout on the Mohawk Trail.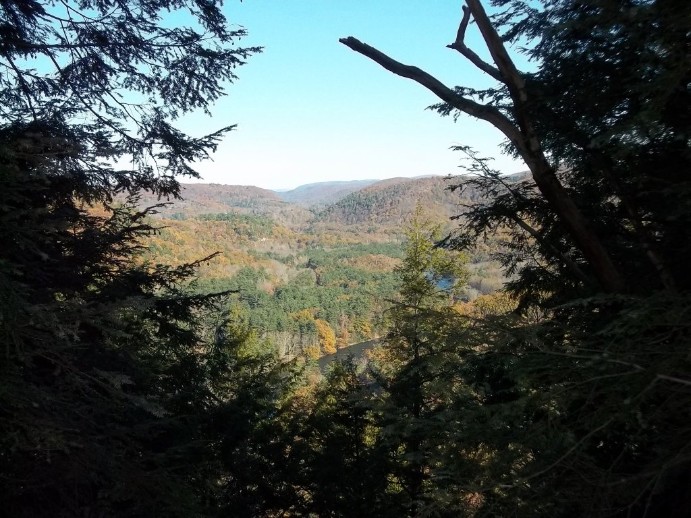 A zoom view from the other side of Bread Loaf Mountain northward into the Housatonic Valley. You need to take a short spur trail to see this. Trees seem to have been cut away to provide this viewing point.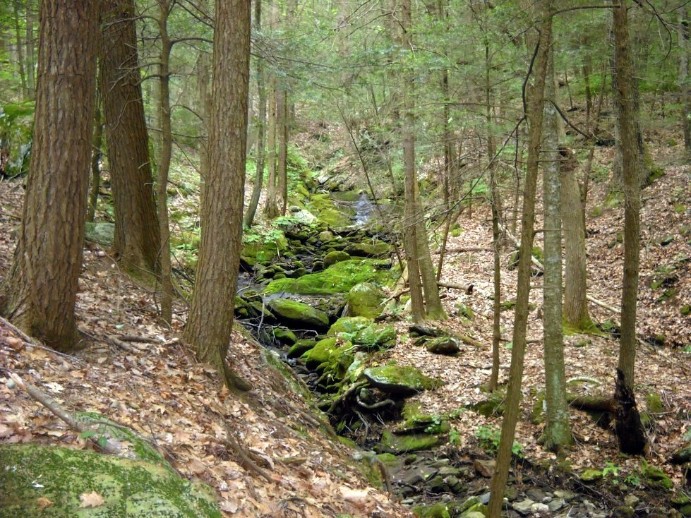 The Mohawk Trail meets up with the Appalachian Trail, which follows Hatch Brook for awhile.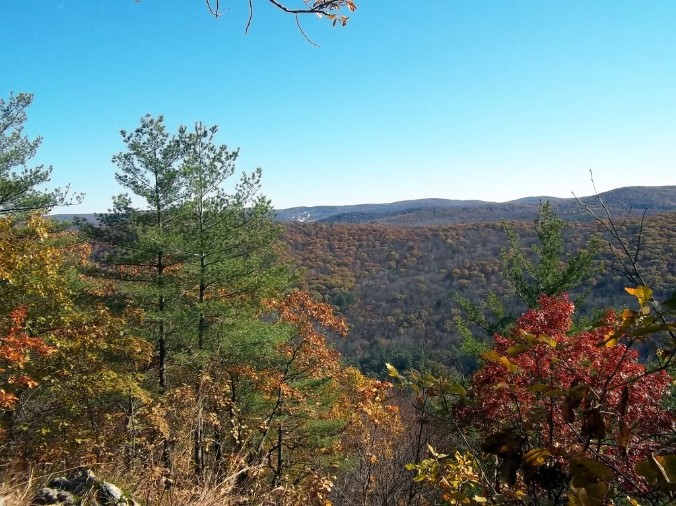 The Appalachian Trail shares the same path as the Pine Knob Trail for a little under a mile. There is one lookout point into the Housatonic Valley from this section. Ski Trails can be seen on Mohawk Mountain a week after the disastrous October snowstorm of 2011.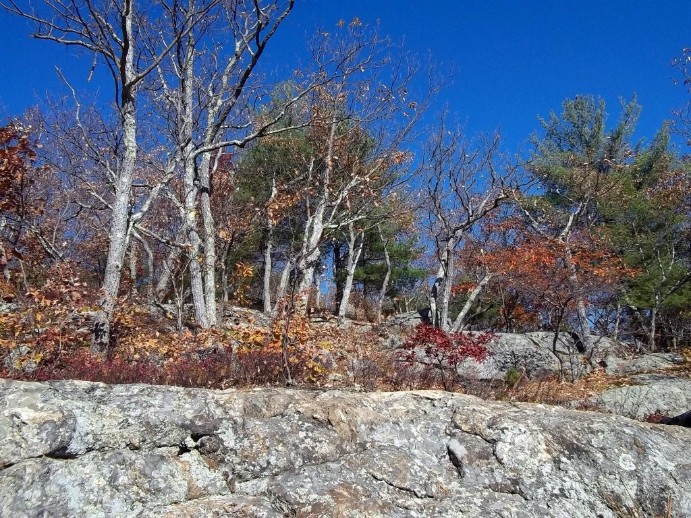 The Pine Knob Loop Trail meanders across a few high spots west of the Housatonic River. The rock formations are a bit rugged, but they are fun to explore if you don't mind scrambling a little.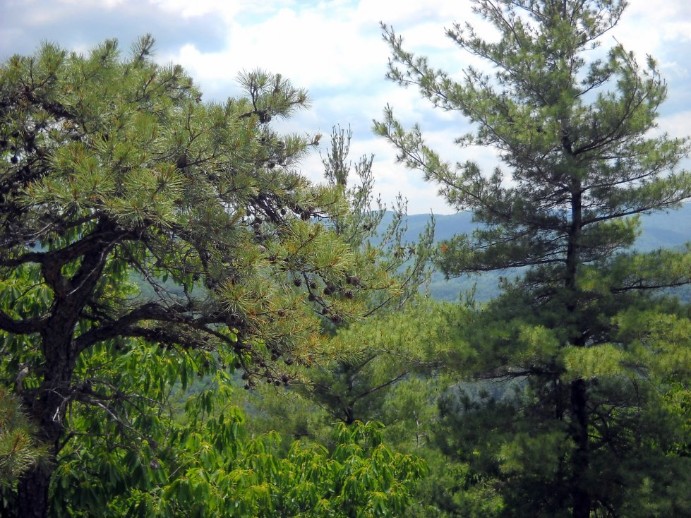 Two different pine species are growing side by side naturally, not a very common occurrence in this region.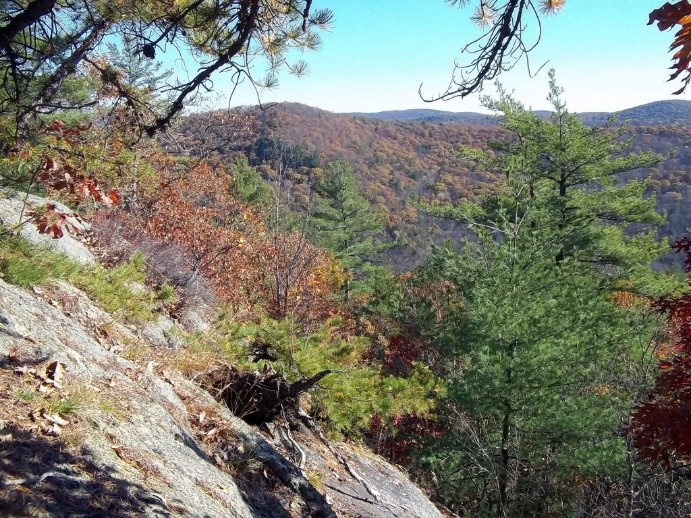 Here the contrasts between rock, vegetation, light, shadow and scale come together to create a naturally beautiful scene.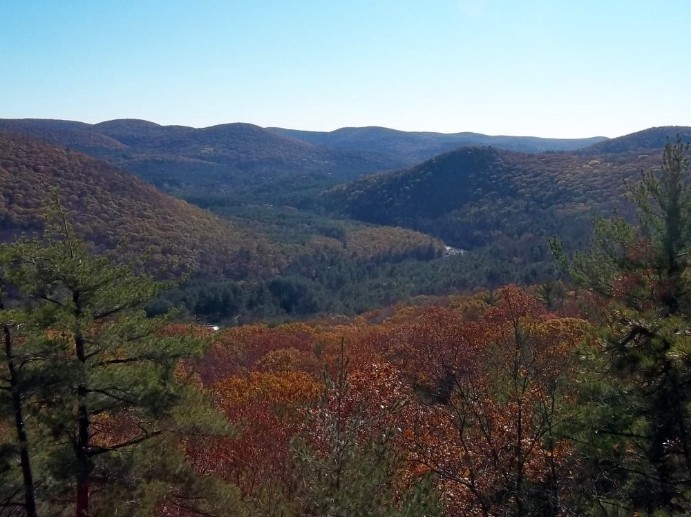 An open view into the Housatonic Valley from the Pine Knob Trail.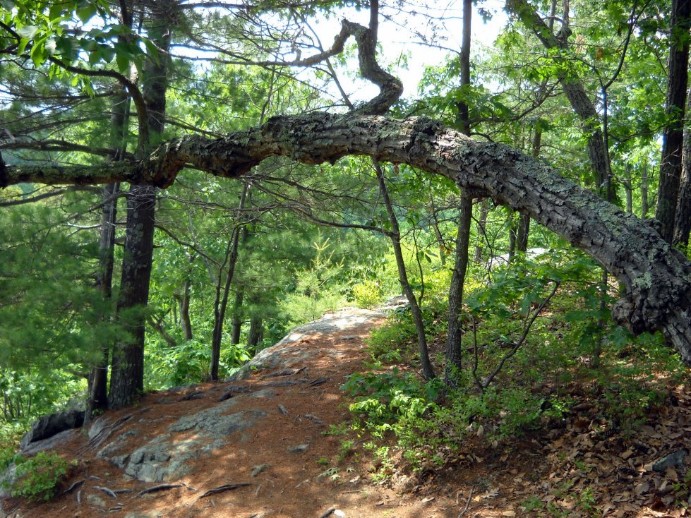 Pine needles on a rocky terrace of the Pine Knob Trail.
Bracket fungi on a dead birch tree on the left. On the right a small snake poses on an old log.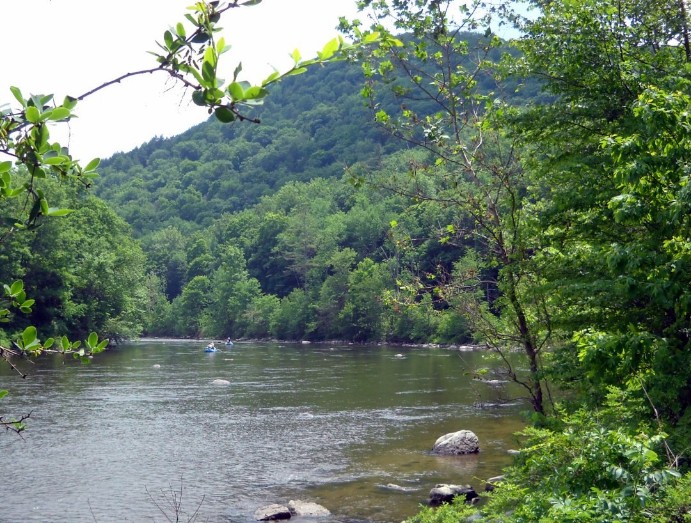 Boaters are enjoying the day on the Housatonic River, which is visible from the walk back to the parking lot on Route 7.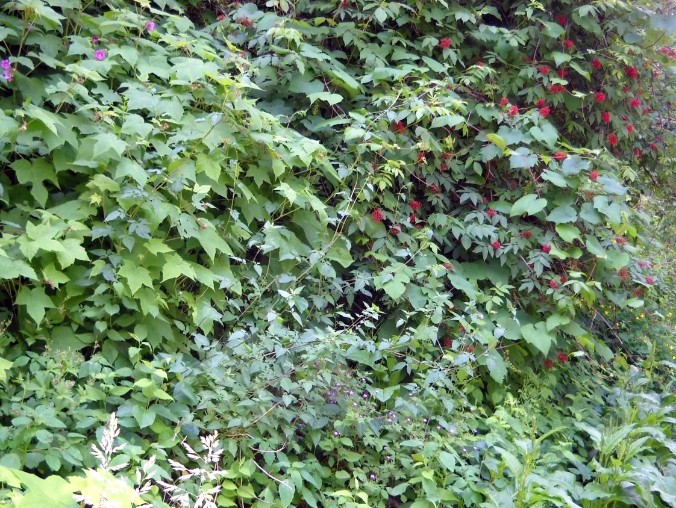 June wildflowers were in bloom all along the roadside. If you look carefully, you can see at least four varieties growing together.