Note: The Taconic Crest Trail has been rerouted to avoid the exact summit of Rounds Mountain, which is on private property, due to damage caused by trespassers.
Rounds Mountain is located in Stephentown, New York near the border of Hancock, Massachusetts. The entrance to the trail Taconic Crest Trail is on Madden Road in Hancock. There is a small parking area located on Madden Road.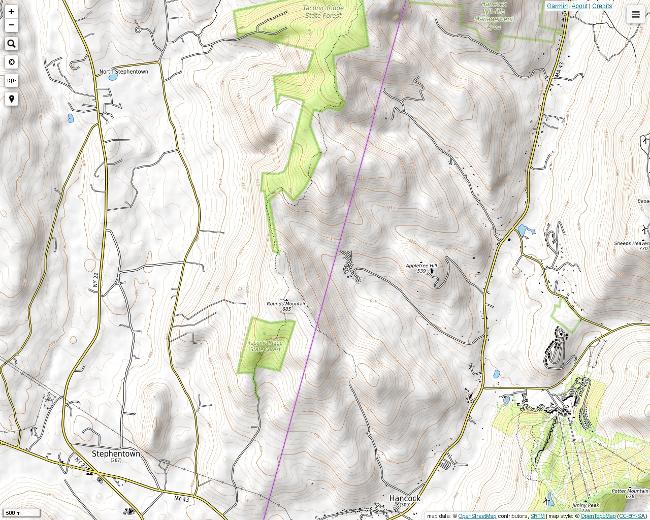 OpenTopoMap of Rounds Mountain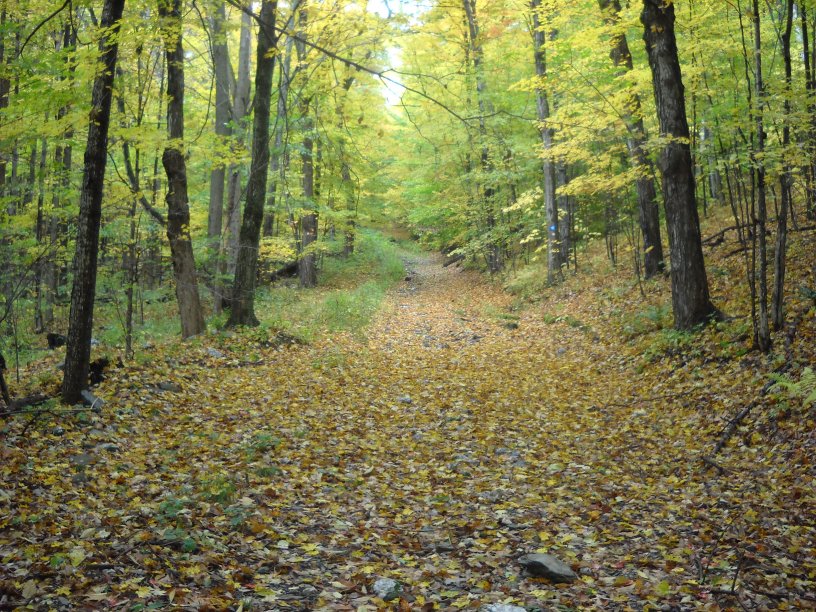 Madden Road is paved for a distance. There is a parking area to the left where the pavement ends. Then you have to hike up the road to the trail.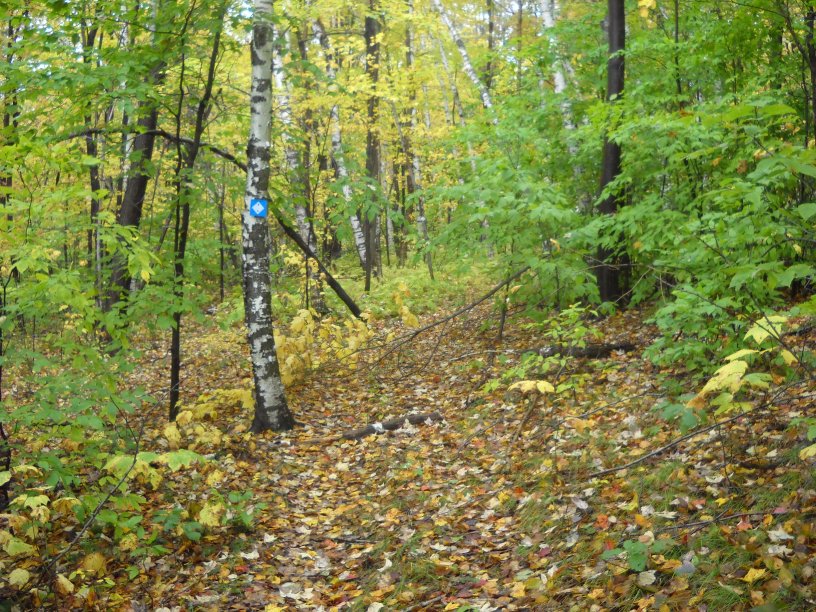 The Taconic Crest Trail is very well marked with metal plates. The newer plates are blue with white diamonds. Older markers may vary.
Ground cover composed of ferns that appear to have been bleached white from the cool weather.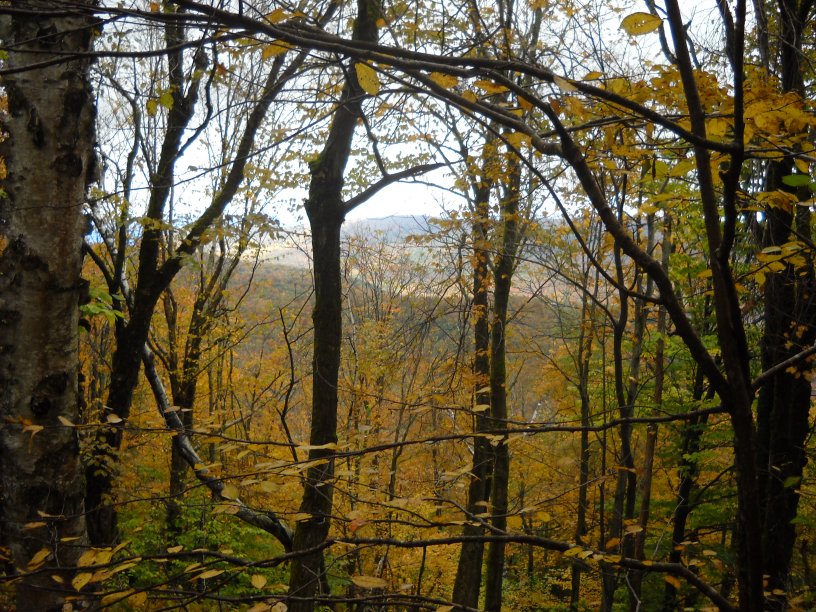 It was possible to see through the trees toward the northeast on much of the trail.
Crossing a woods road. Notice the stairway. There are many roads in the area, probably from logging and old farms. The trail has extra markers in tricky areas.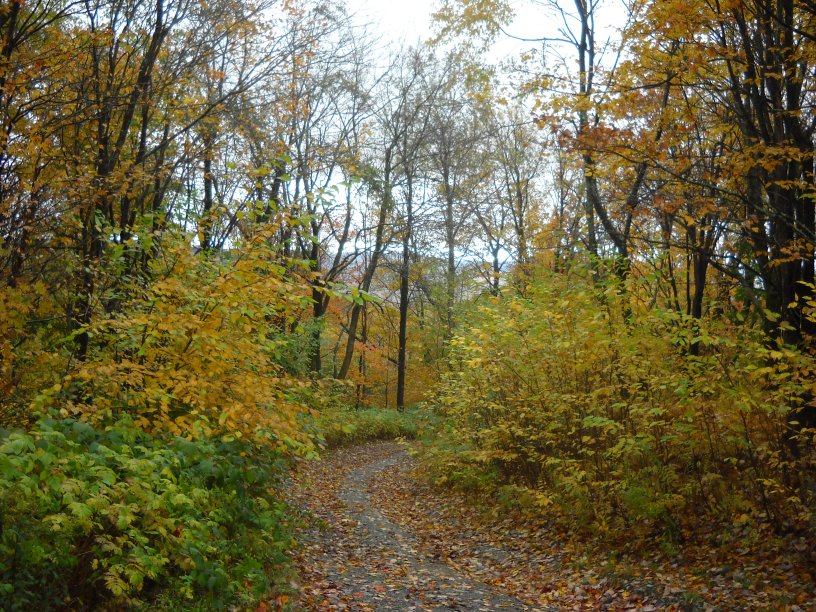 On an old road near the top of Rounds Mountain.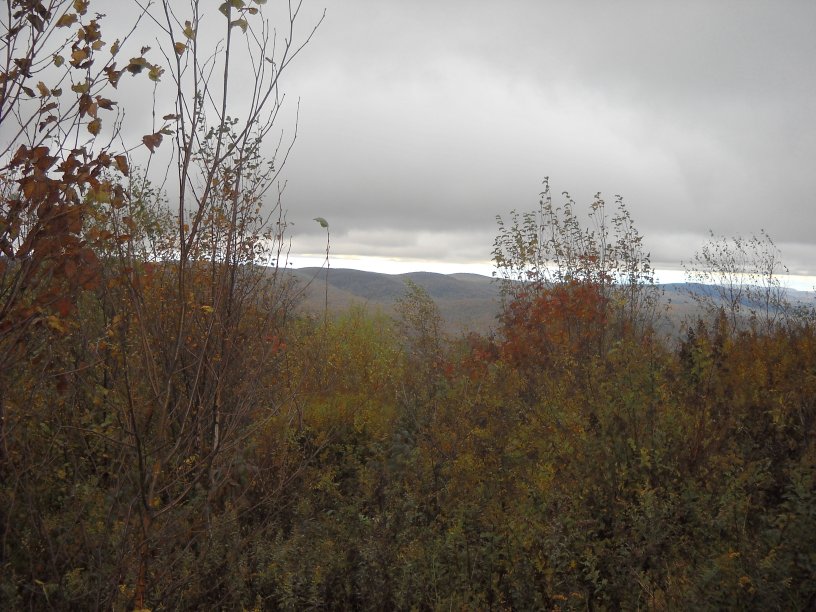 Looking south toward Pittsfield State Forest.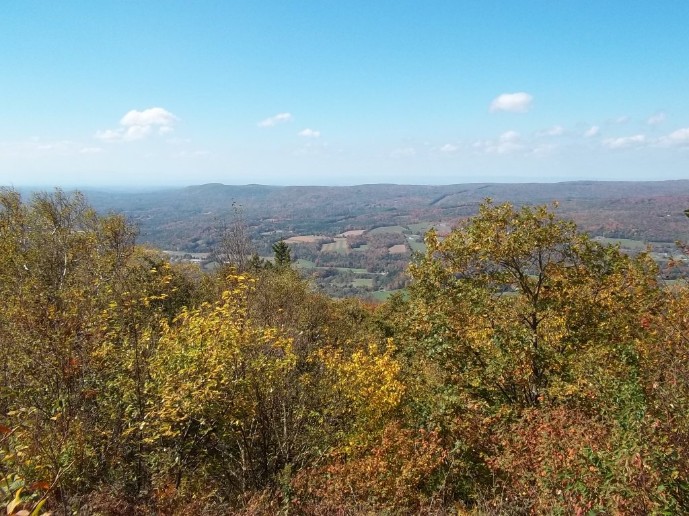 Looking west into Stephentown, New York on a clear day.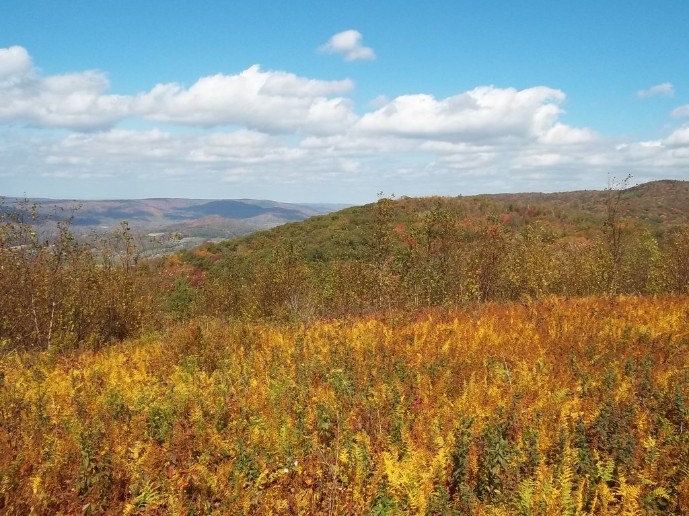 Looking northwest toward North Stephentown and part of Misery Mountain.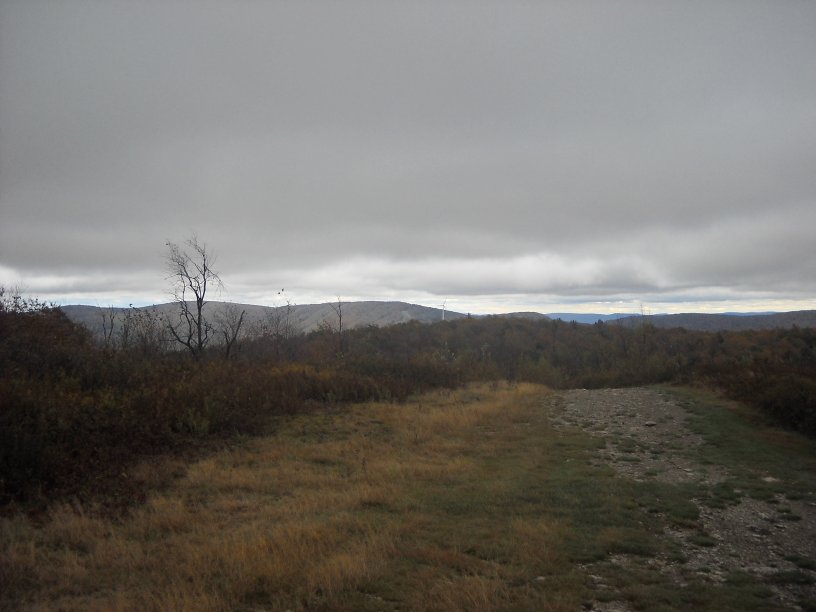 Looking southeast toward Jiminy Peak. You can just about see one of the windmills off to the right of the mountain.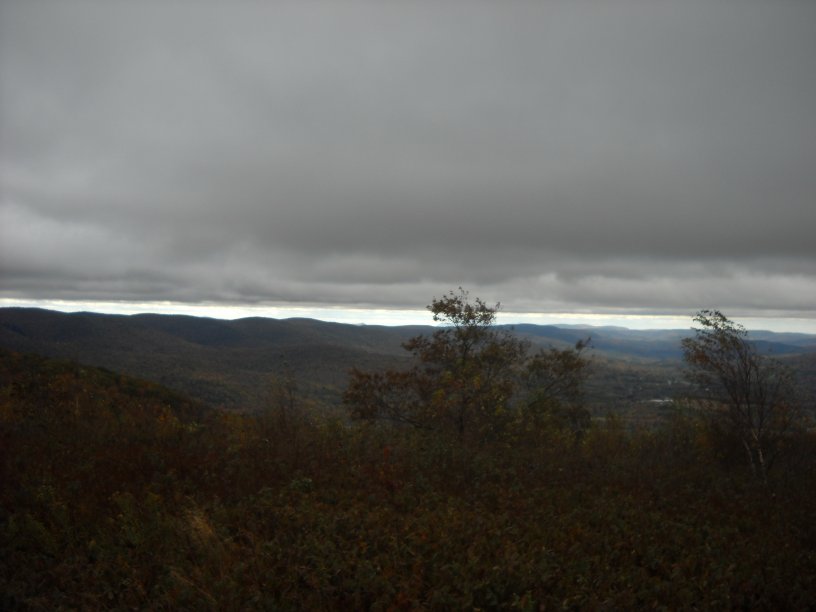 The front gets too close for comfort. It's time to head back down the mountain.