Mt. Frissell can be approached from different directions. Most of the starting points are rather remote though. The quickest way to get to the top of Mt. Frissell is to drive into the south end of Mt. Washington State Forest from Massachusetts and park at the trailhead on the Connecticut/Massachusetts border, which is on east street. There are two small parking areas. You can take the dirt road from Salisbury, CT, but they close it during the winter, and it is very narrow in some areas. This is one of my most favorite hikes. There are views in all directions, interesting rock formations and unusual vegetation.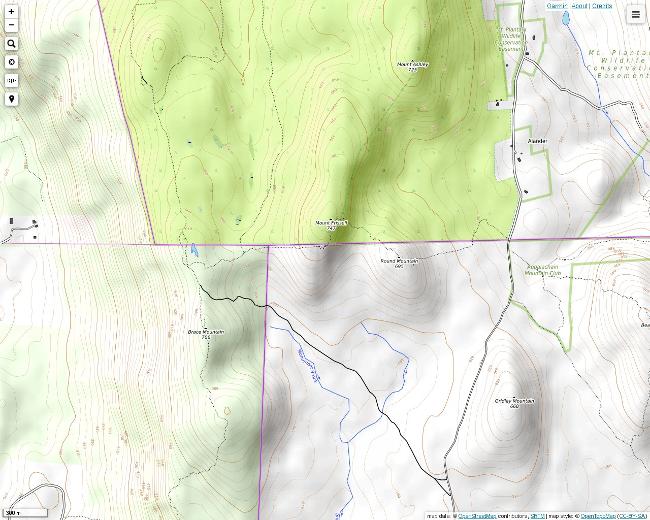 OpenTopoMap of Mt. Frissell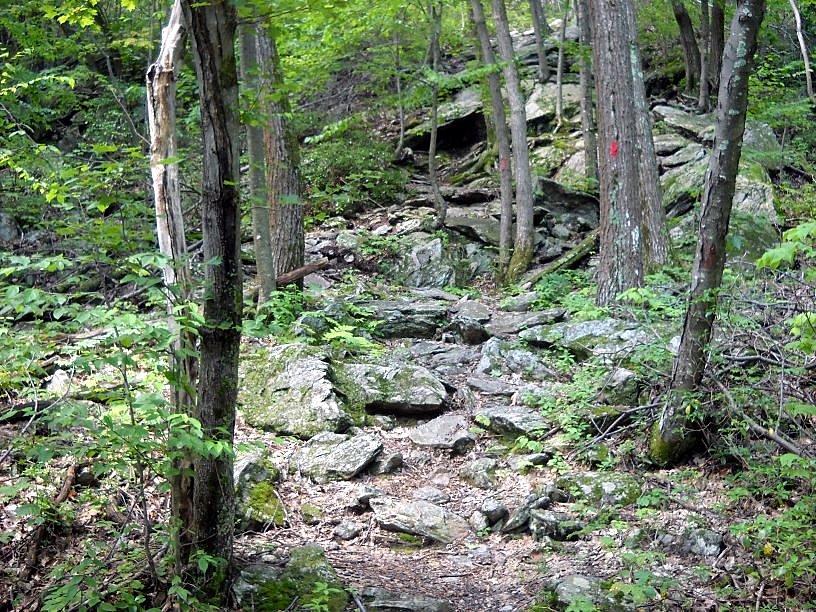 To get to Mt. Frissell, you have to take the trail marked in red. It first ascends Round Mountain. It is rocky and steep in places.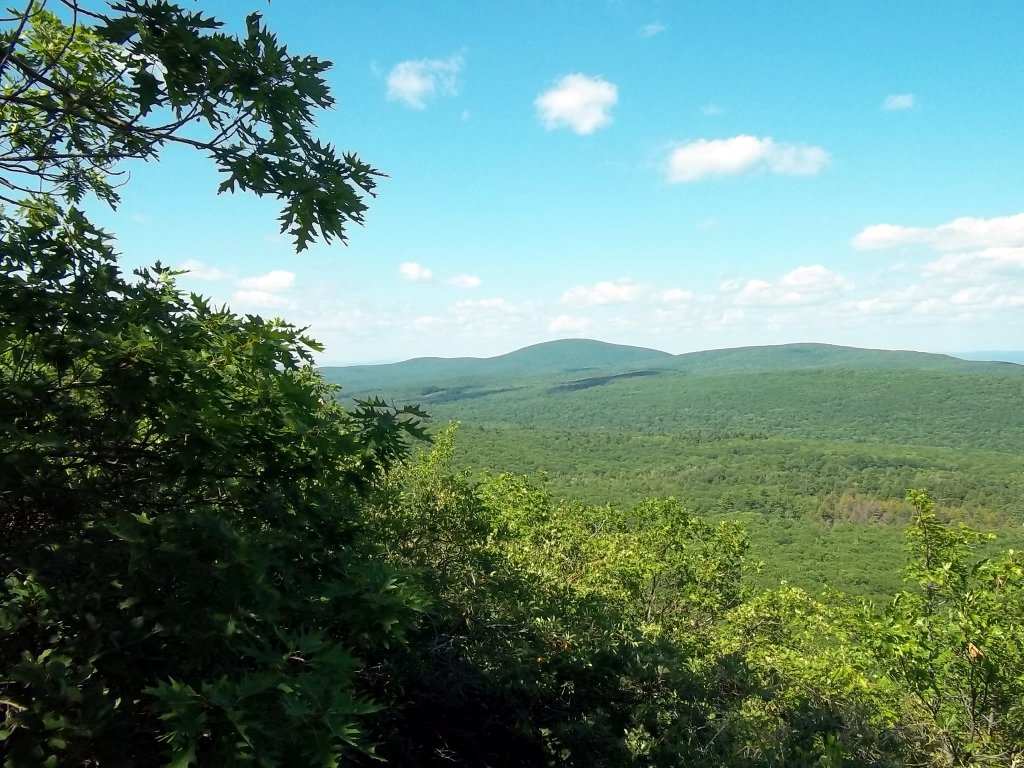 Round Mountain has beautiful 360 degree views from the top. This is Mt. Everett in the center and Mt. Race on the right from Round Mountain in July.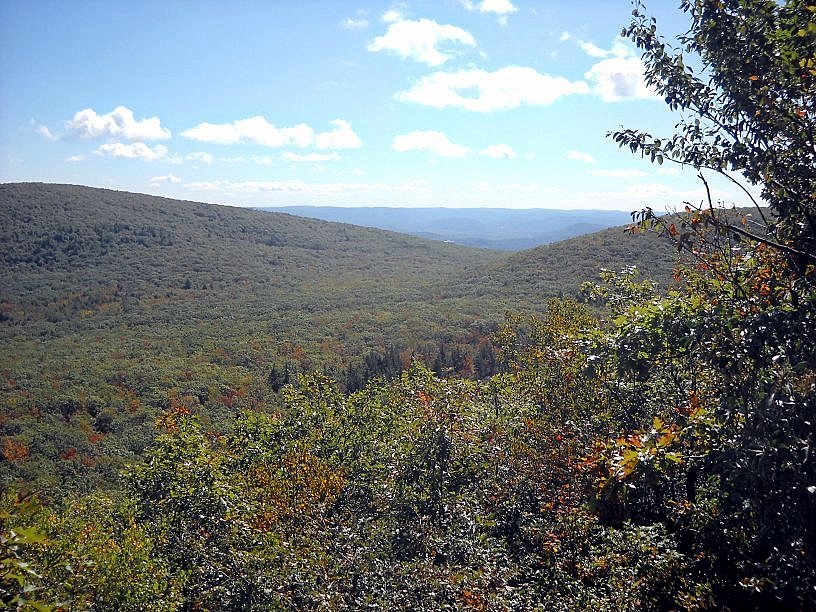 A view south from Round Mountain in the fall.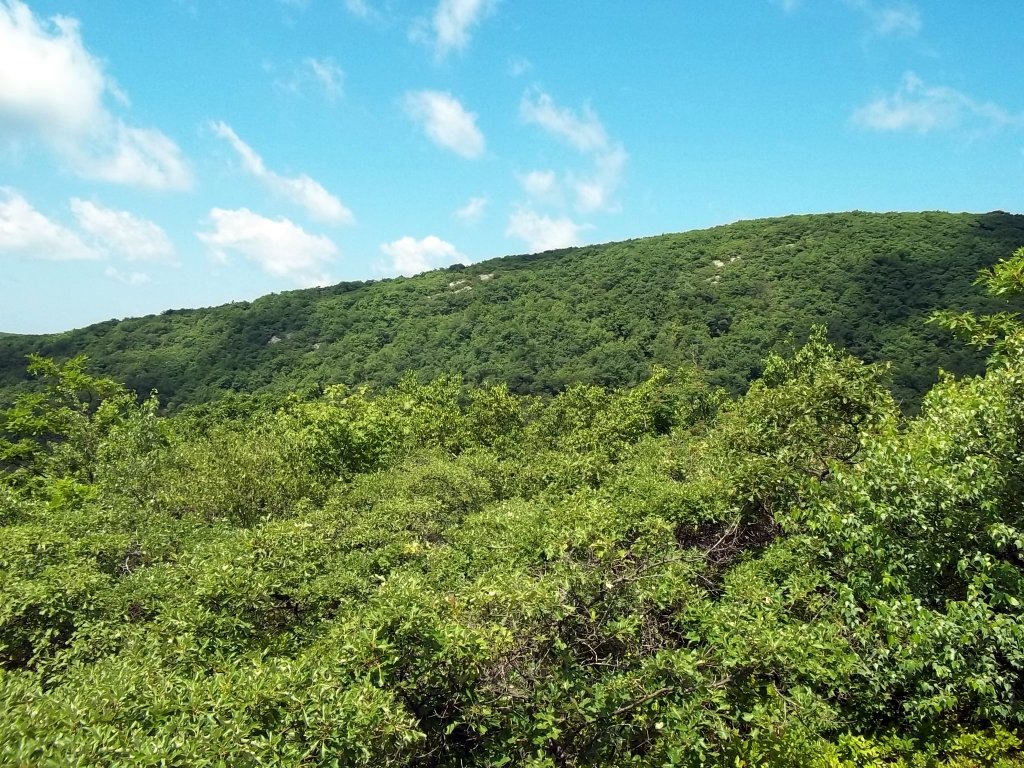 Mt. Frissell from Round Mountain. Notice the stony areas. The trail goes by the higher ones, and they are good spots for viewing.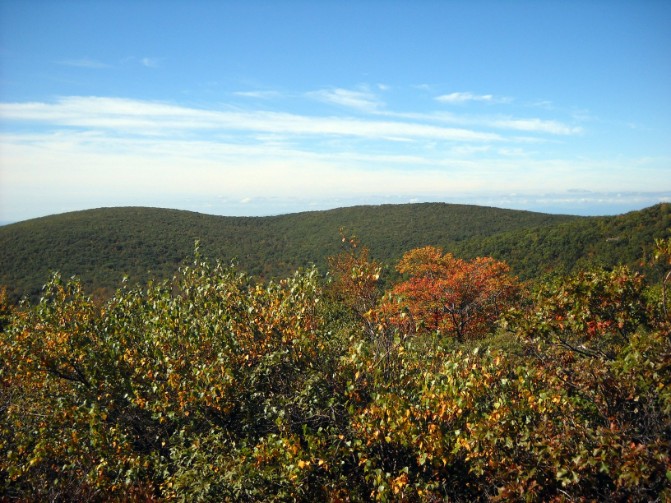 A view west from Round Mountain toward Brace Mountain and so-called "South Brace" in New York. If you have all day, it is possible to hike Round Mountain, Mt. Frissell, and Brace Mountain. The views will be exceptional all around, and you will most likely meet other hikers visiting the same areas.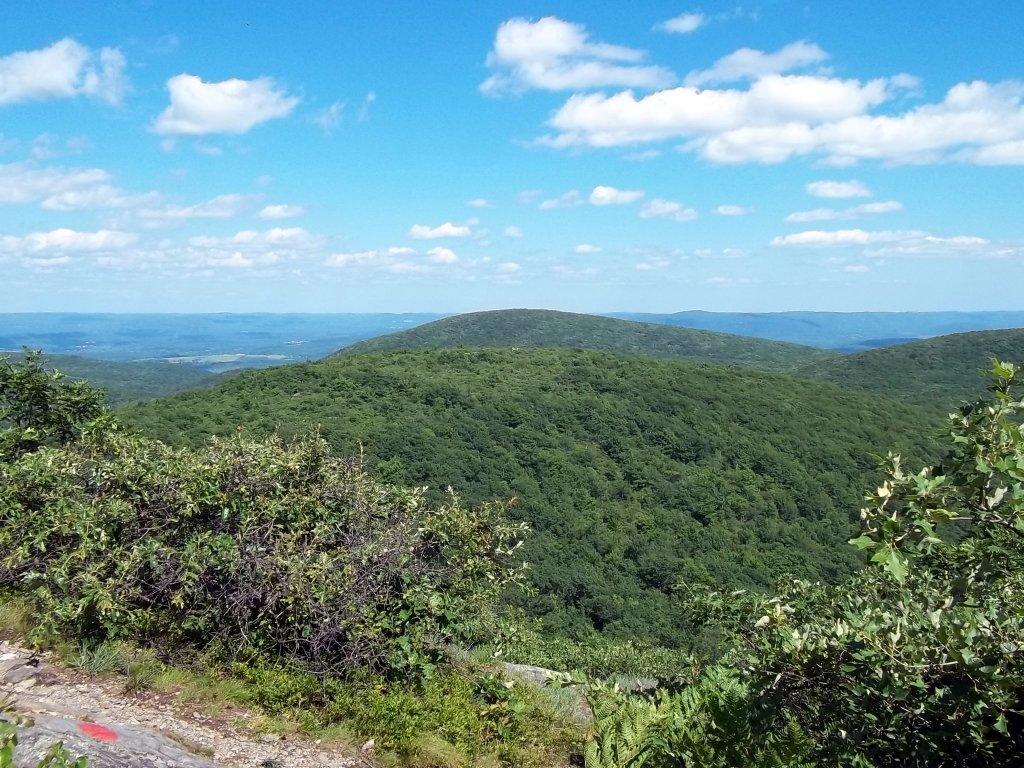 From Mt. Frissell you can see Round Mountain in the front, Bear Mountain behind it and Gridley Mountain to the right. Some say that you can't get good views from Mt. Frissell, but you can see quite a bit from different areas on the trail. If you look carefully, you can see people on the top of Round Mountain.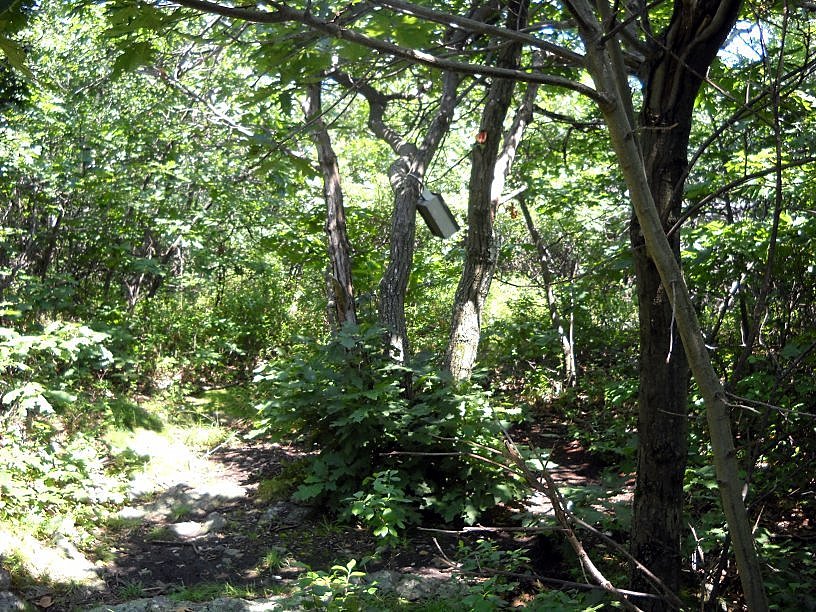 This is the peak of Mt. Frissell in Massachusetts. The box hanging from the tree contains a log for hikers to sign. The top of the mountain is wooded, as is most of the rest of it.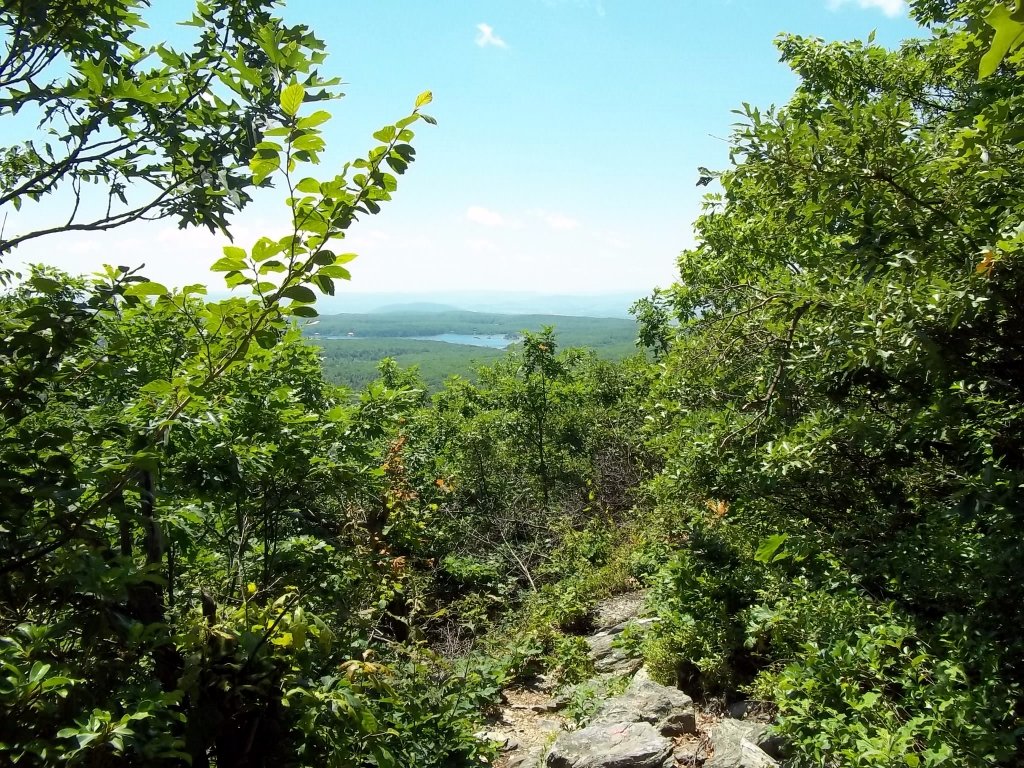 Looking south from the Mt. Frissell trail toward Riga Lake.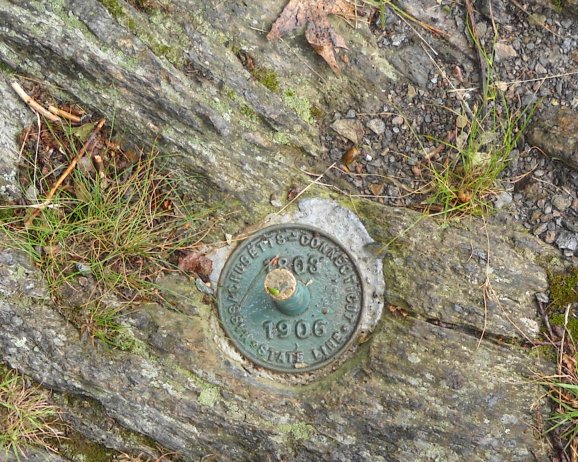 This is the highest elevation in Connecticut, which is found on the south slope of Mt. Frissell. It peaks in Massachusetts though. The peak is covered with forest and does not offer good views. This is probably because the mountain is rather flat-topped, and enough soil has collected to allow relatively larger trees to grow there.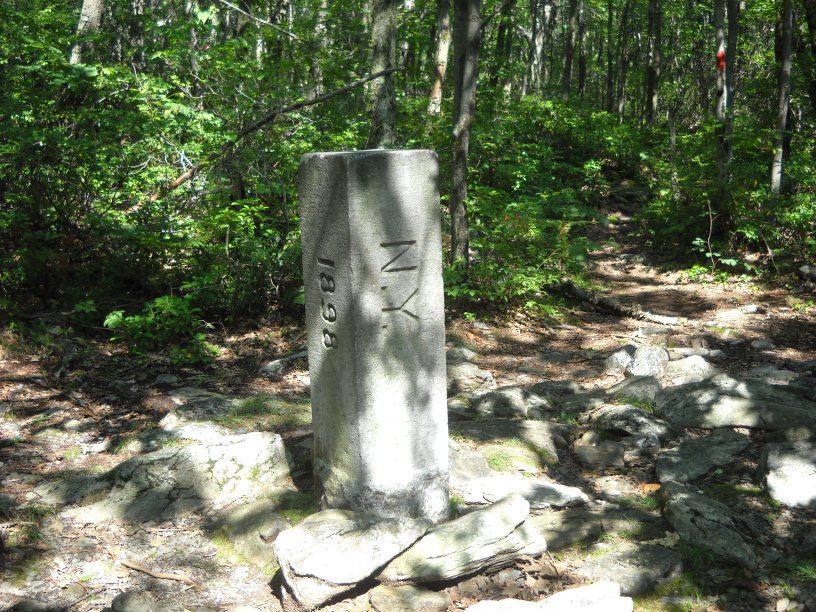 The border between Massachusetts and New York on the west side of Mt. Frissell.