The most picturesque access trail to the Taconic Crest Trail in the Misery Mountain area is located in Mattison Hollow. It has its own page for this reason, and other access trails are pictured in the Misery Mountain section. This trail is approximately 2.6 miles long. It begins on Mattison Hollow Road in Cherry Plain, New York, and there is limited roadside parking. Throughout the journey you will be surrounded by towering hills, visible primarily when foliage is at least nearly absent. Also, several small sparkling brooks flow into the cascading Kronk Brook from many directions.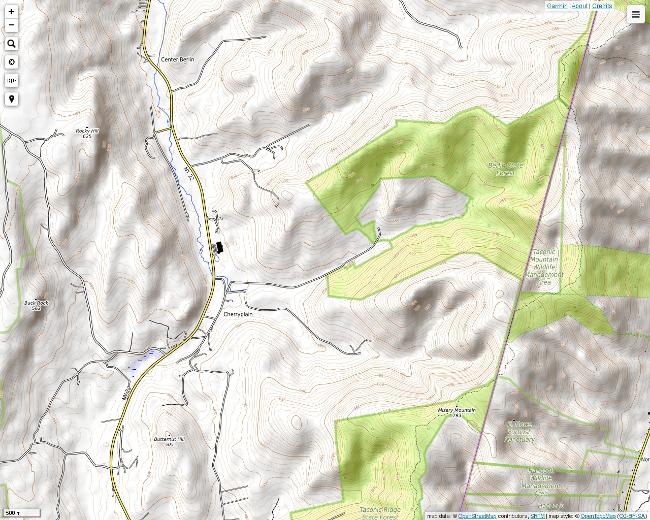 OpenTopoMap of Mattison Hollow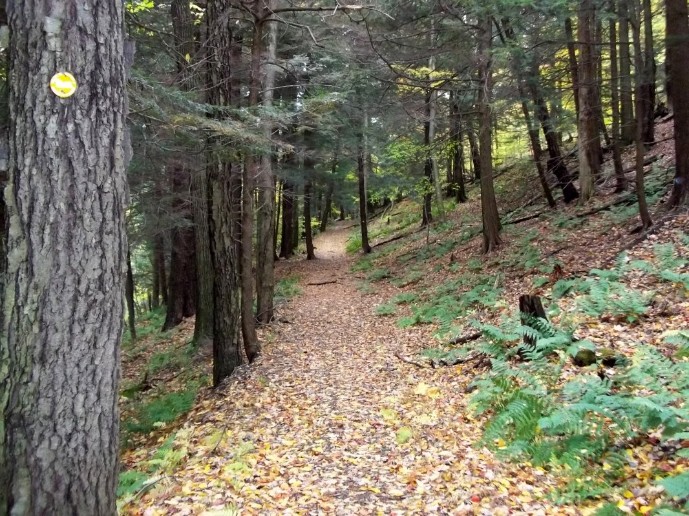 The Mattison Hollow Trail passes by several forest types thanks to invasion species on former farmland and pine plantings.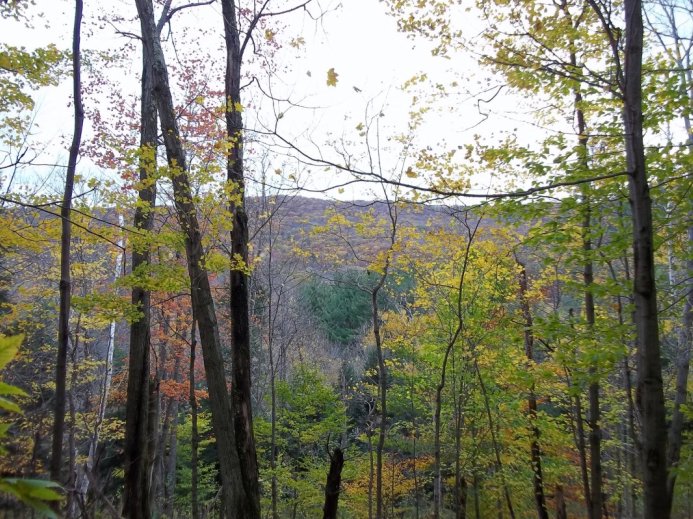 Fall foliage can be stunning in a subtle way. You may have to look through the trees to see the yellow, gold and bronze colors. The many shades of green in this photo are also interesting.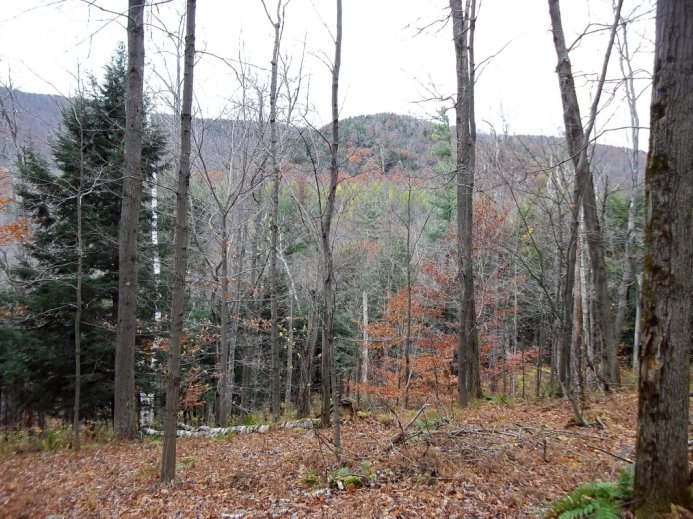 More fall colors facing a slope north of Mattison Hollow.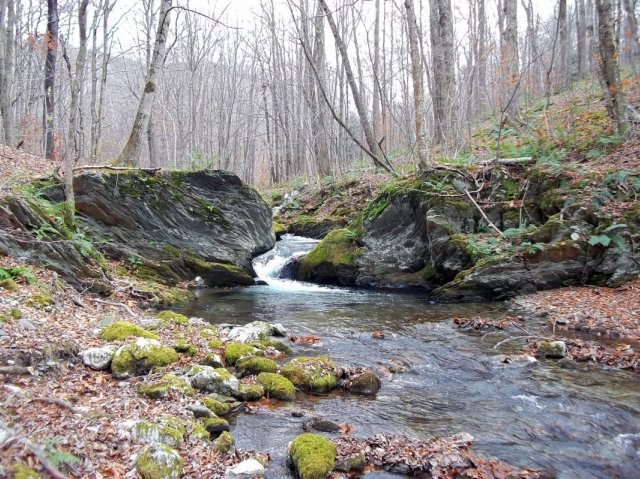 Kronk Brooks cuts through solid rock here.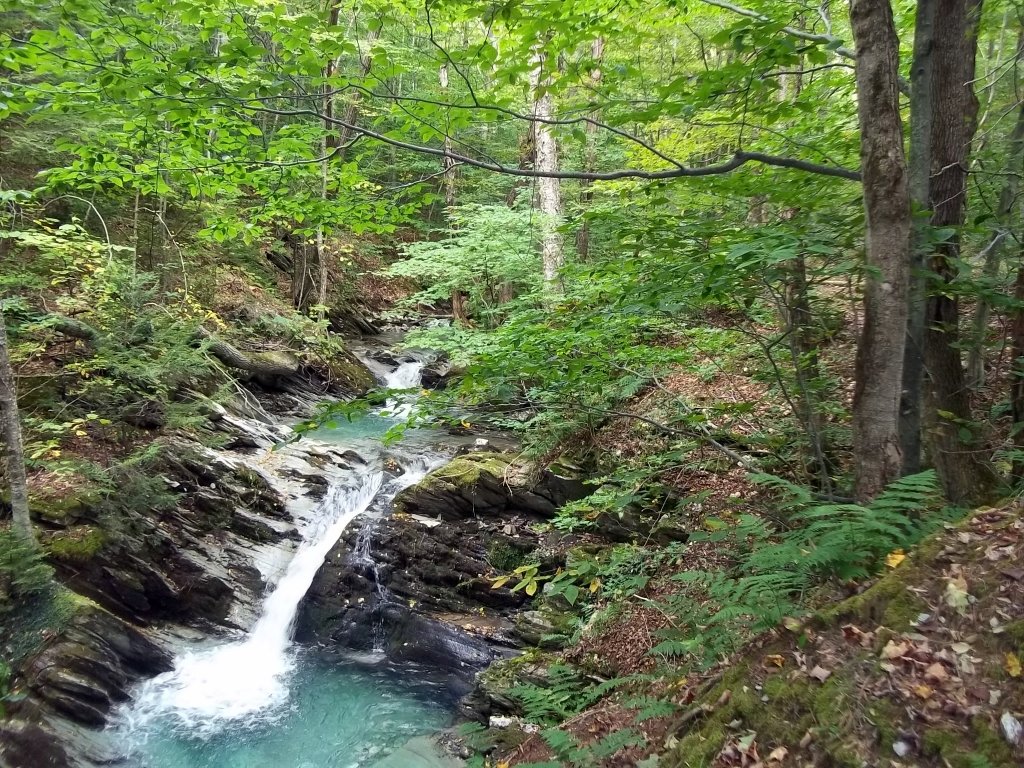 Kronk Brook has many cascades. This one is more like a waterfall.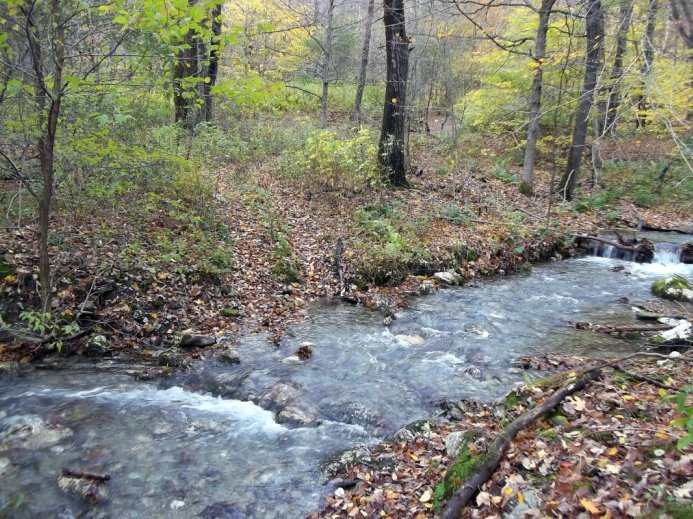 Crossing Kronk Brook on the day after a Nor'easter.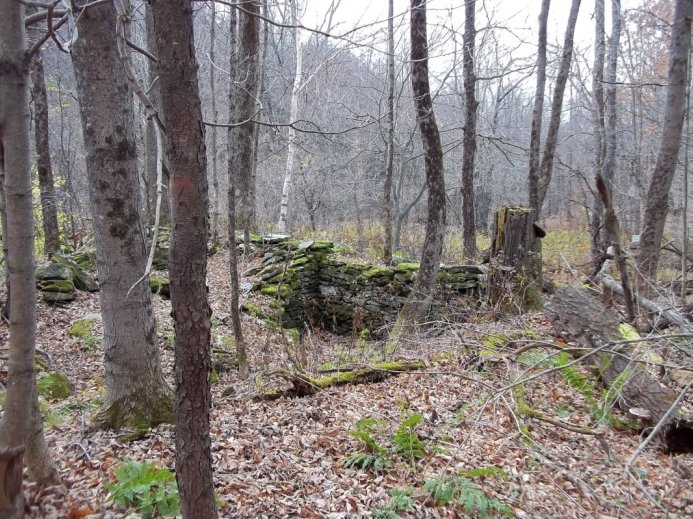 An old stone foundation covered with moss. Stone walls are visble in a few places also.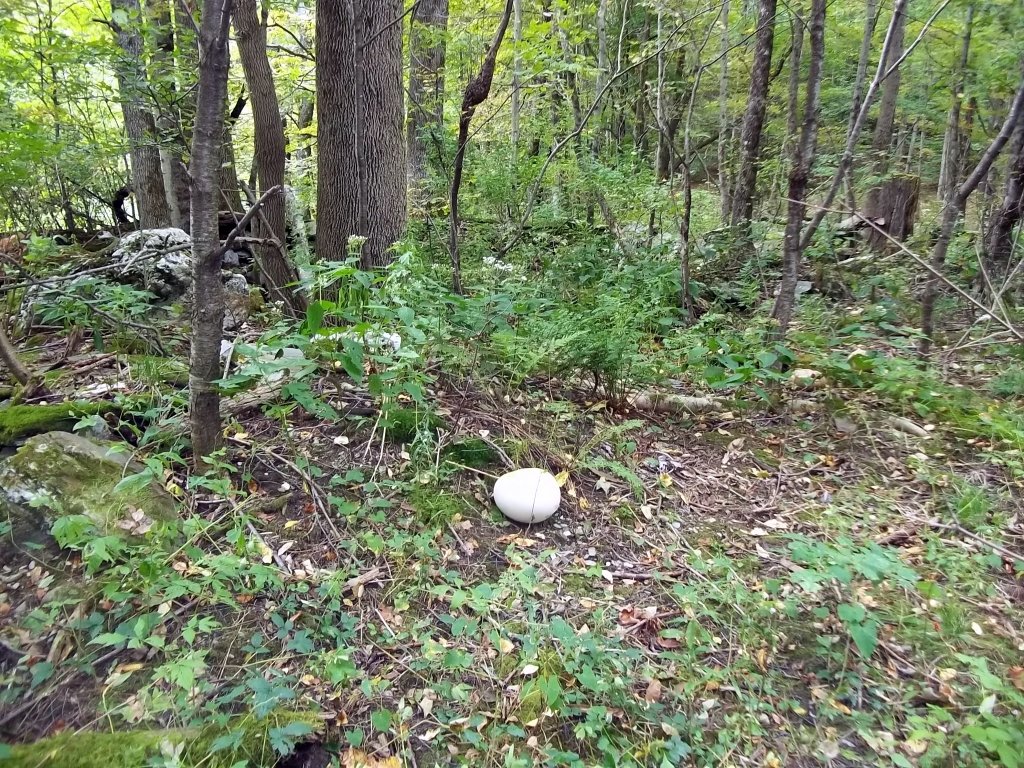 This is the largest puffball that I have ever seen.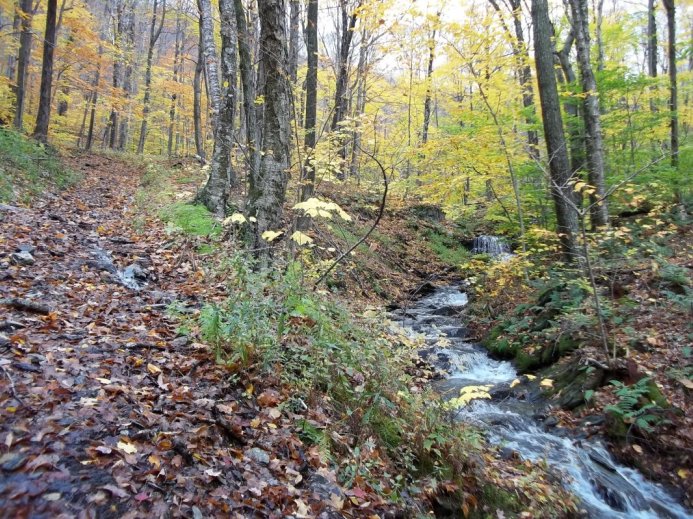 As you to ascend the mountain, the cascades become more powerful.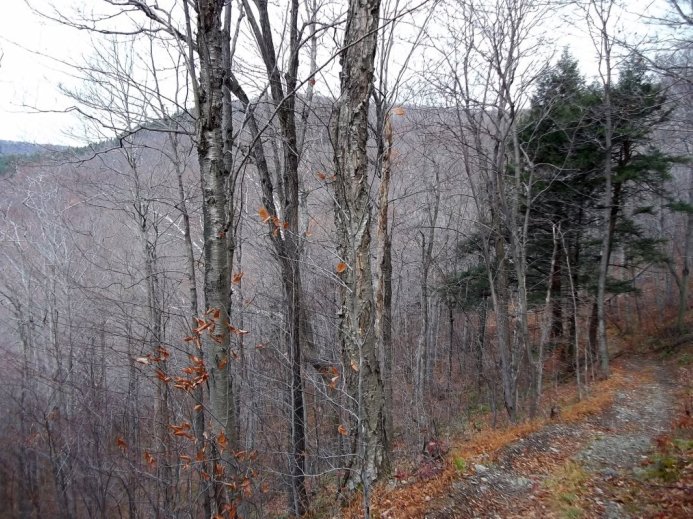 Looking down the trail on the right with Mattison Hollow on the left.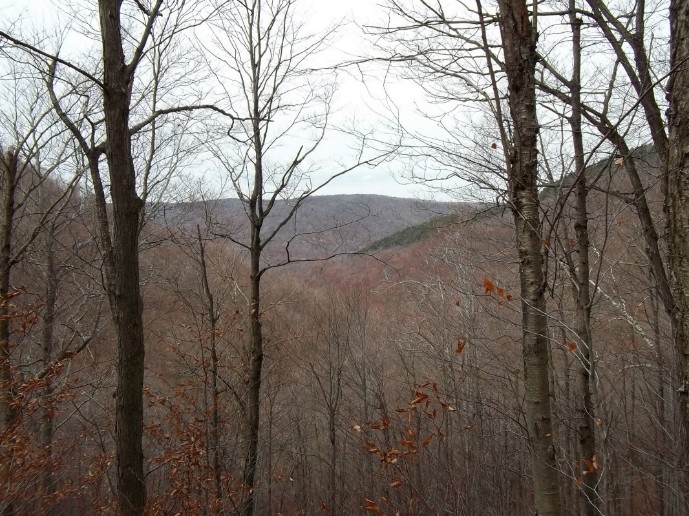 Looking westward directly into Mattison Hollow.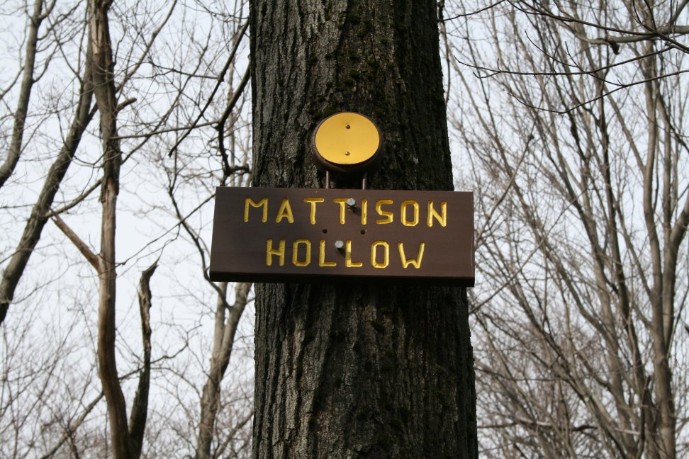 The Taconic Hiking Club recently placed attractive signs in several places along the Taconic Crest Trail primarily where the better access trails are met. It's too bad that eventually the weather will punish them. (photo: Paul Nelson)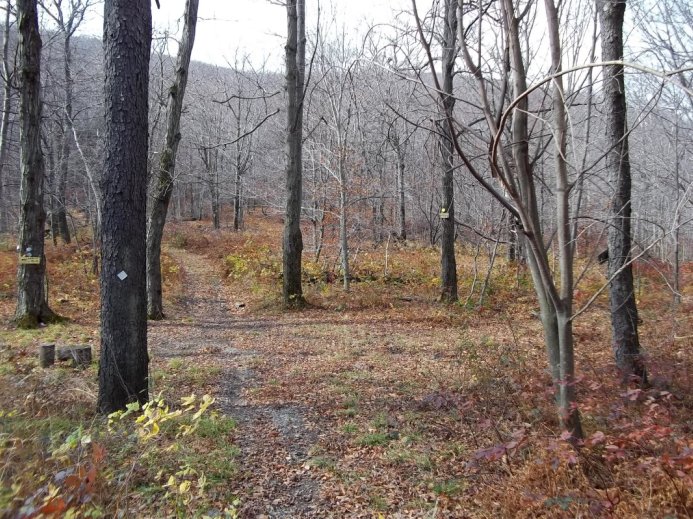 The top of the Mattison Hollow Trail looking south. The Bentley Hollow Trail, on the left (no longer in use) goes into Hancock, Massachusetts.