Mt. Race is a popular hiking spot located north of Bear Mountain and south of Mt. Everett. It can be approached from the north or the south on the Appalachian Trail or from side trails such as the Race Brook Trail. These photos are from the south slope of Mt. Race as you ascend the mountain from Sages Ravine on the Appalachian Trail.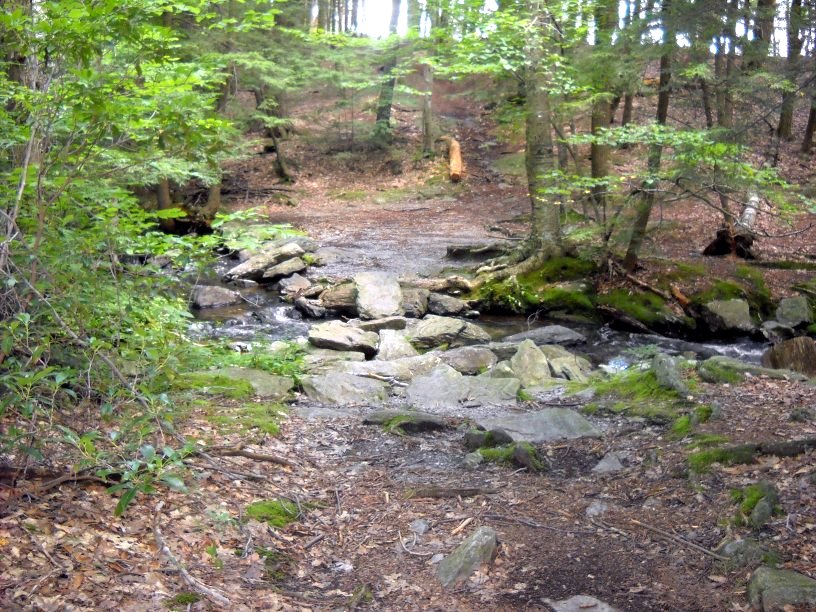 Crossing Bear Rock Stream on a rock bridge. There is a waterfall downstream.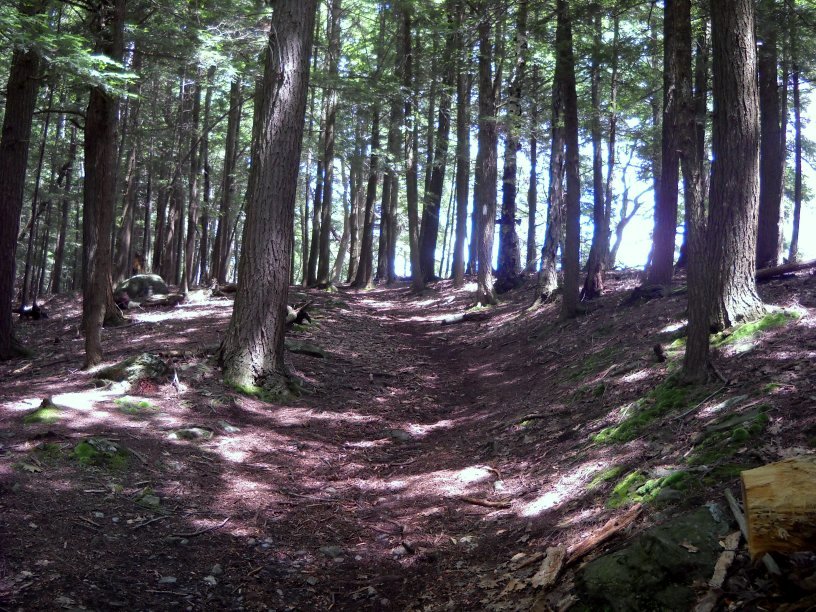 A hemlock forest about half way up the mountain.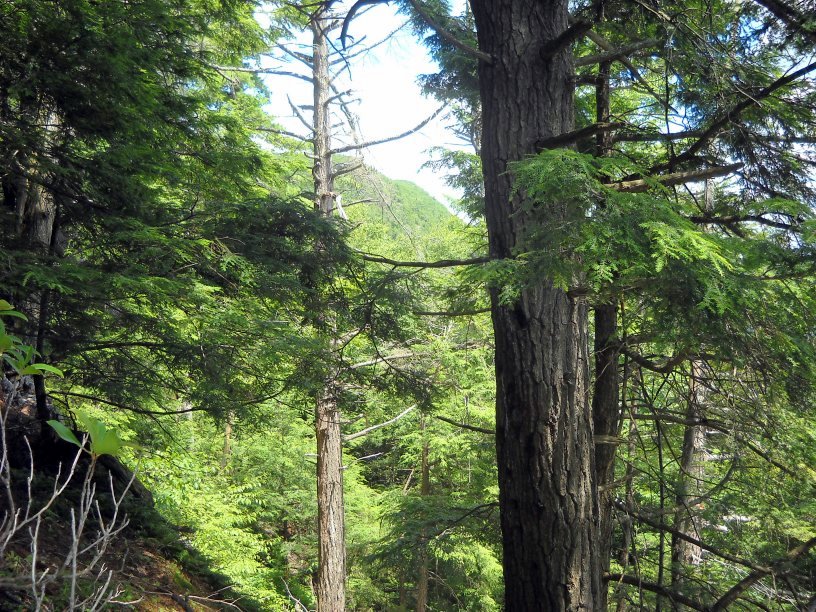 Sighting the destination through the trees.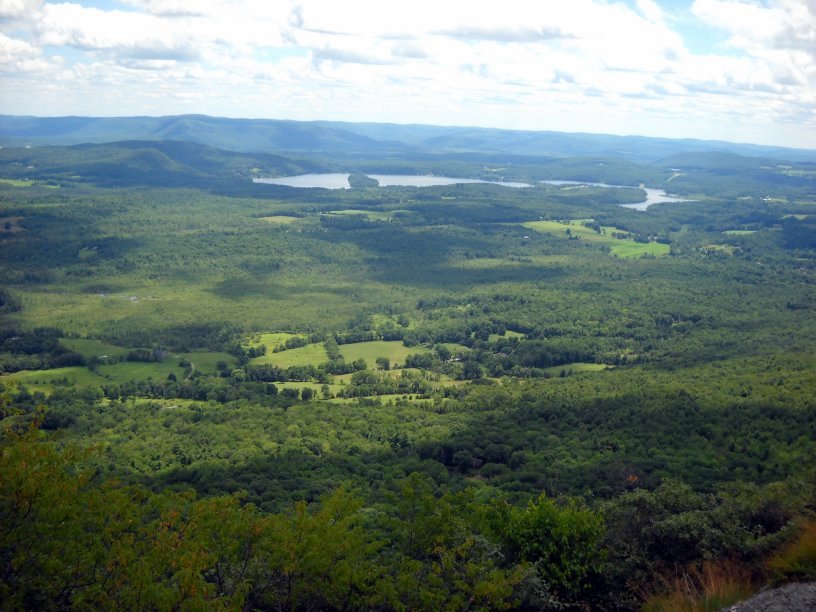 A view of Twin Lakes in Salisbury CT.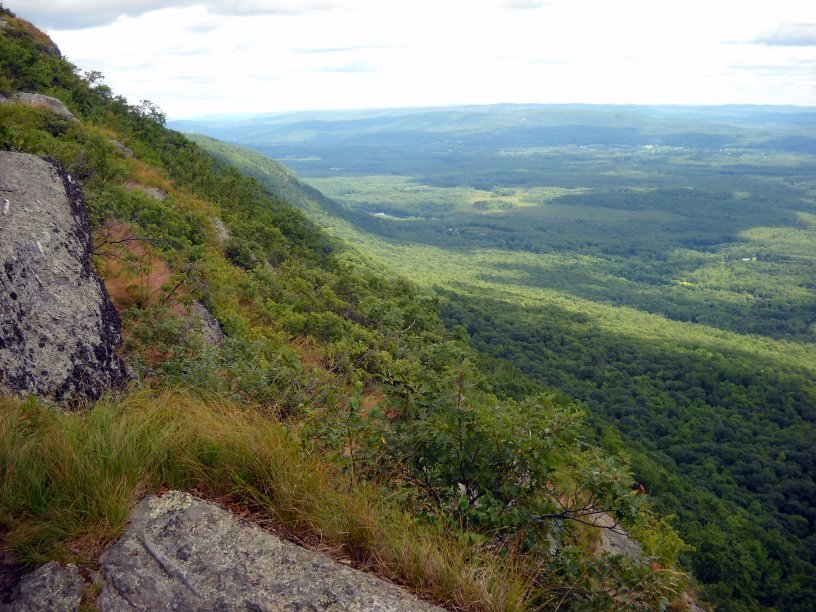 The east slope of Mt. Race is exposed and very steep. This is a view of Mt. Washington and Sheffield, Massachusetts northeast of the mountain.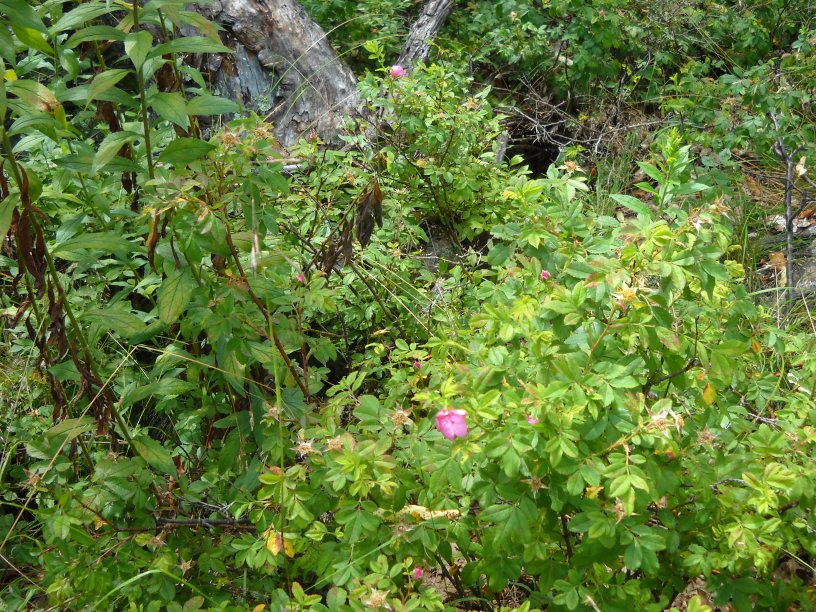 Wild roses are uncommon in this area. They are small, but they are also very fragrant.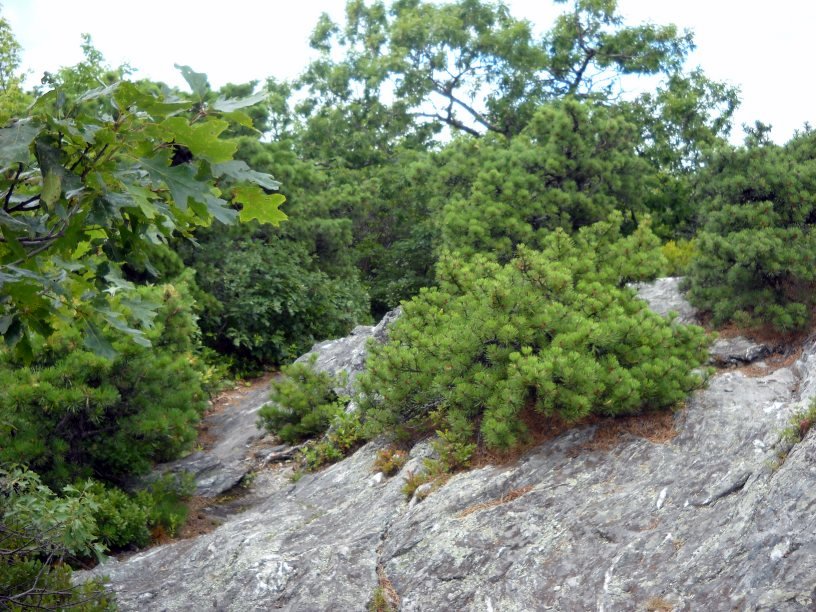 Dwarfed pitch pines near the peak of Mt. Race.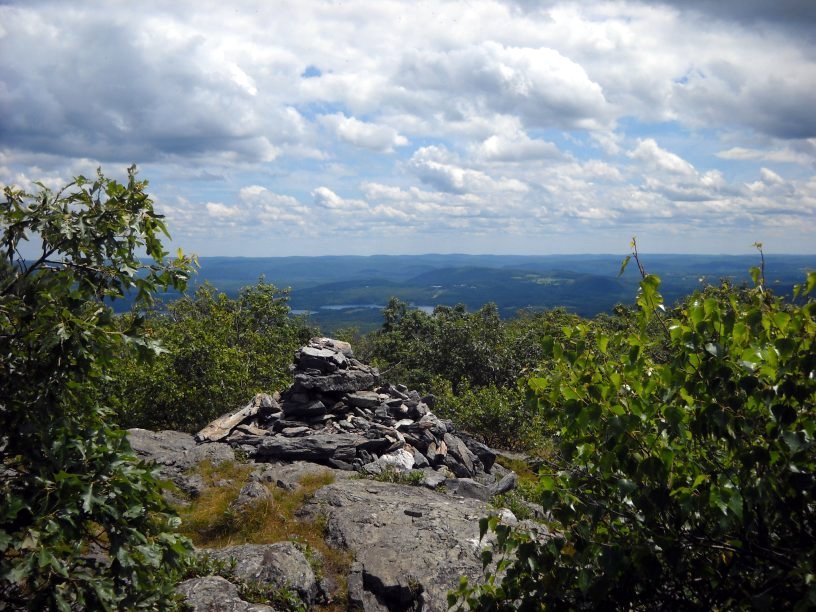 Hikers have built these monuments on many of the local mountains.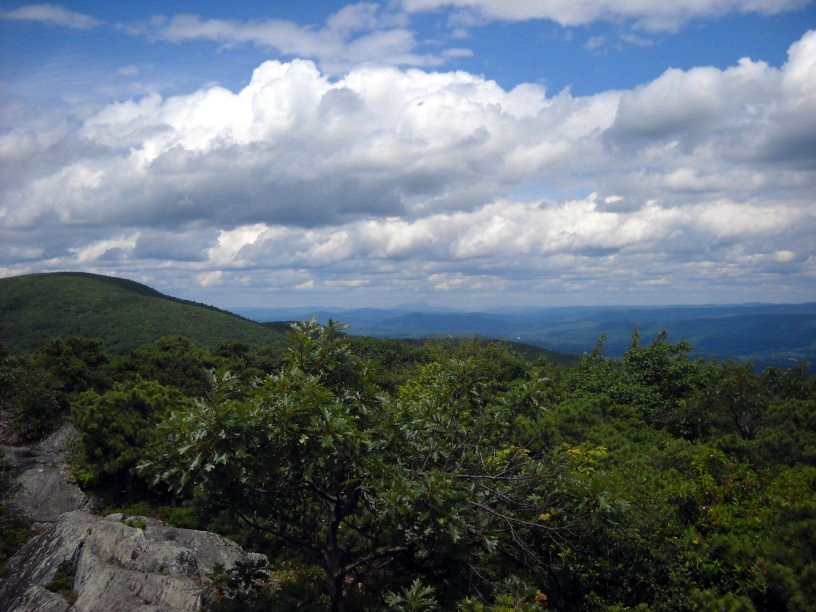 A view of Mt. Everett from the peak with Mt. Greylock far in the distance.