Mt. Tom State Park is located in Connecticut on the Morris-Washington line. Mt. Tom is a popular attraction with families in the summer for swimming and cookouts. On a clear day, you may want to take the short hike to the top of Mt. Tom to see the local scenery.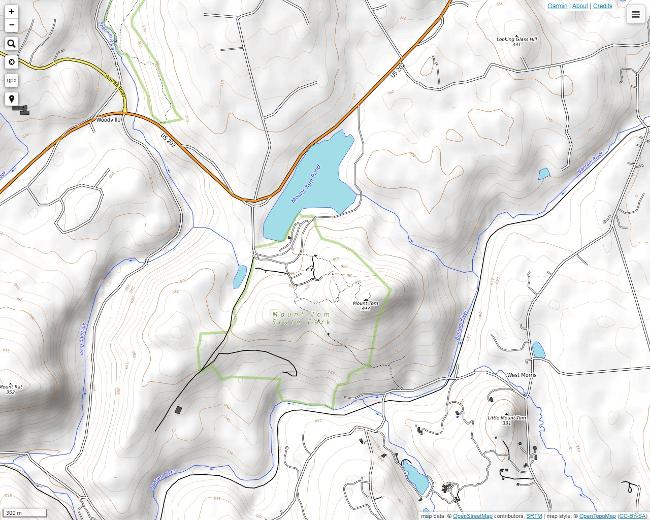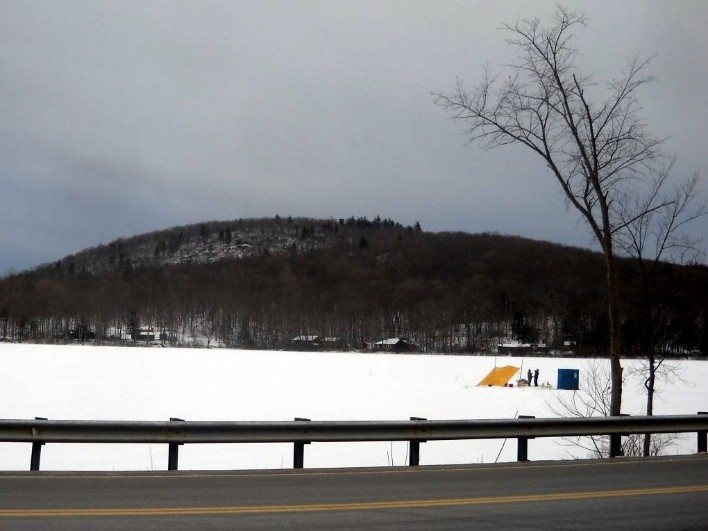 Ice fishing on Mt. Tom Pond next to Route 202. Mt. Tom is the hill behind the pond. You can just about see the tower surrounded by trees at the top of the hill.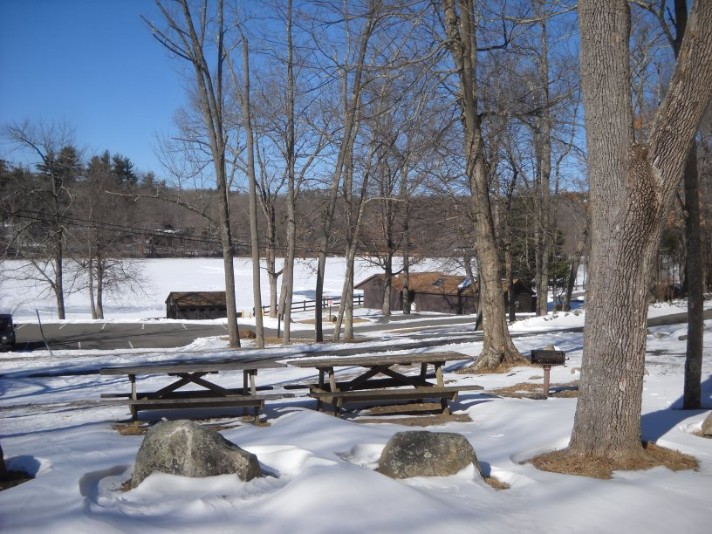 A view of the pond and the swimming facilities. There is a beach by the pond and some picnic tables scattered around the area.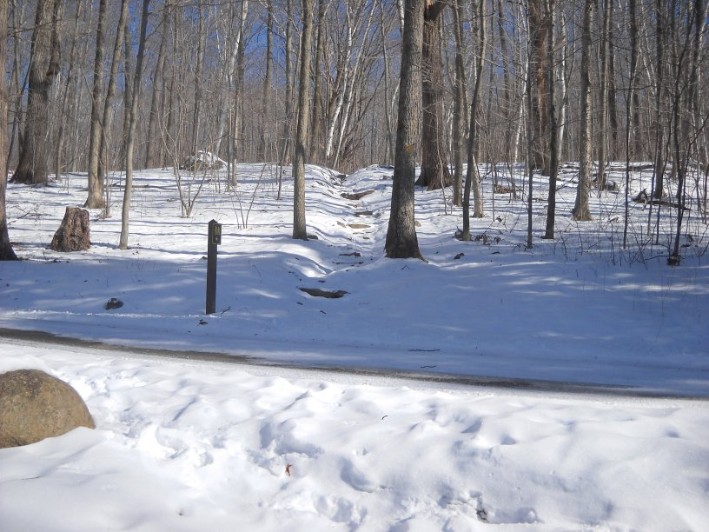 Mt. Tom can be reached from two separate trailheads. This one hasn't been used since the last snowfall.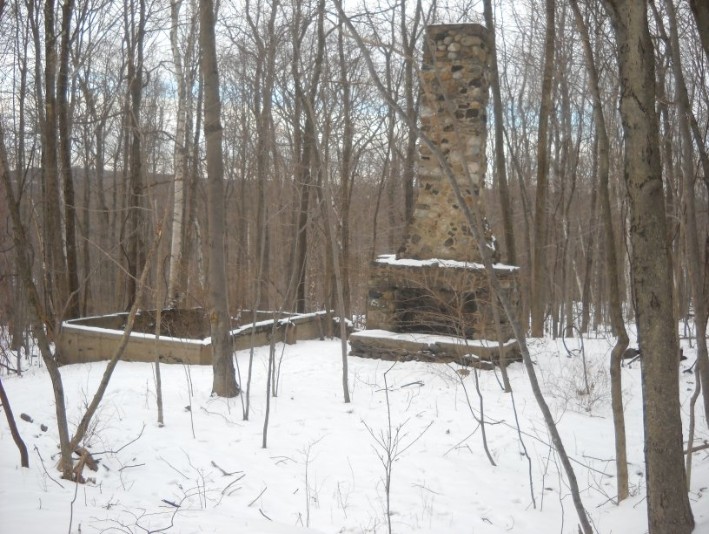 On the rocky trail to the top of Mt. Tom. I don't think anyone is home here.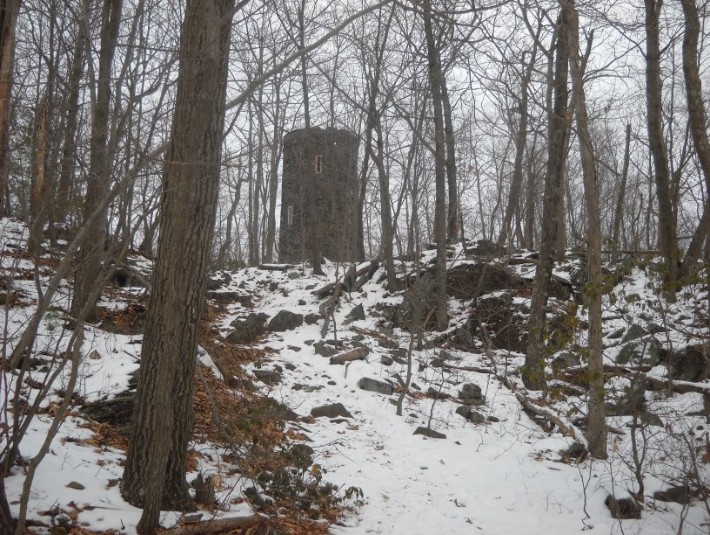 Almost to the top, and the tower is in view. This spot can get busy during the summer. The kids love to climb up the tower.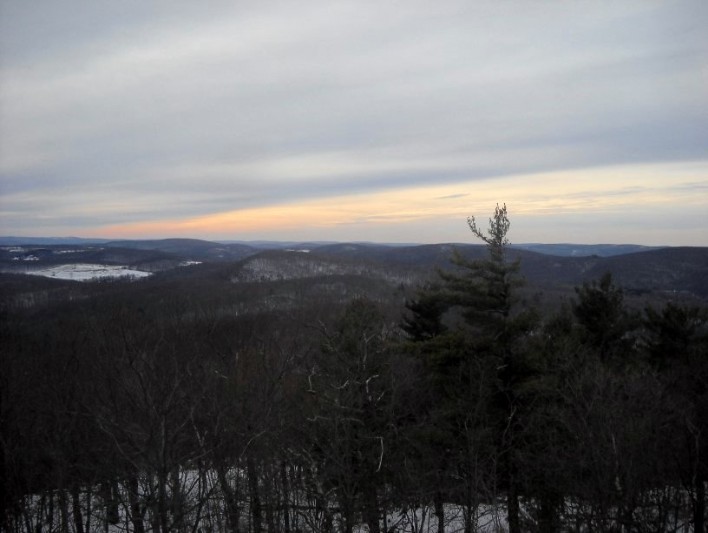 The view toward the northwest from the tower. Connecticut was on the edge of a big snowstom that hit the Mid-Atlantic states on this day.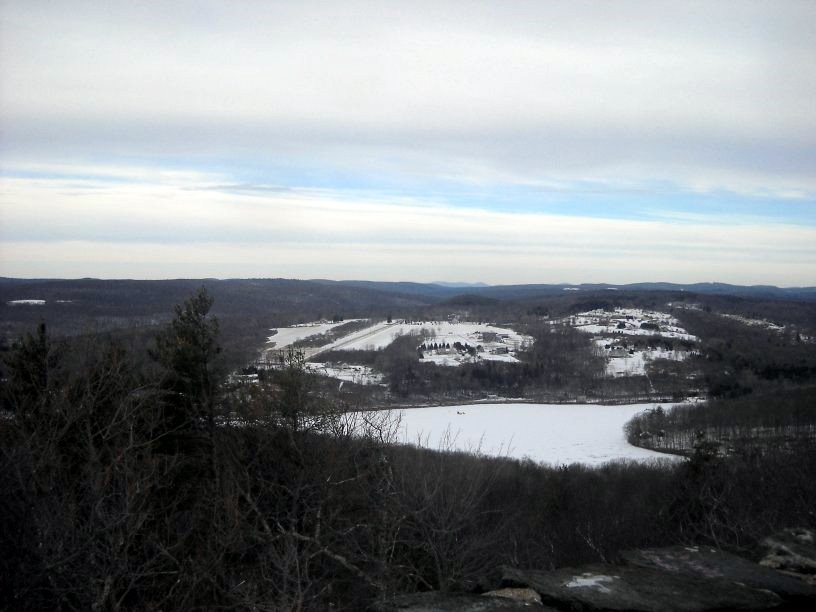 The view from the tower toward the north with Mt. Tom Pond in the foreground and the South Taconic Range in the distance.