Mt. Raimer is located in Petersburg (spelling recently changed to Petersburgh), New York off of Route 2 in a picturesque area near the Massachusetts/Vermont border. Mount Raimer is also known as Petersburg Mountain. It was home to a ski area called Petersburg Pass, which had a history of financial difficulties. Since the starting elevation is quite high (about 2000 feet), the hike to the summit only takes from 30-45 minutes.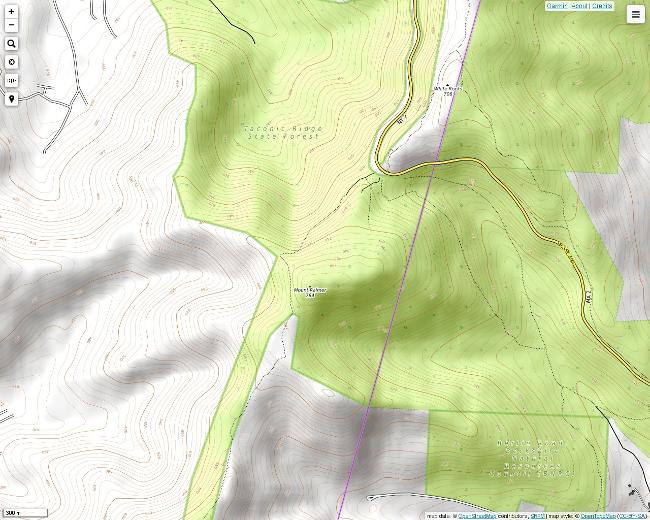 OpenTopoMap of Mt. Raimer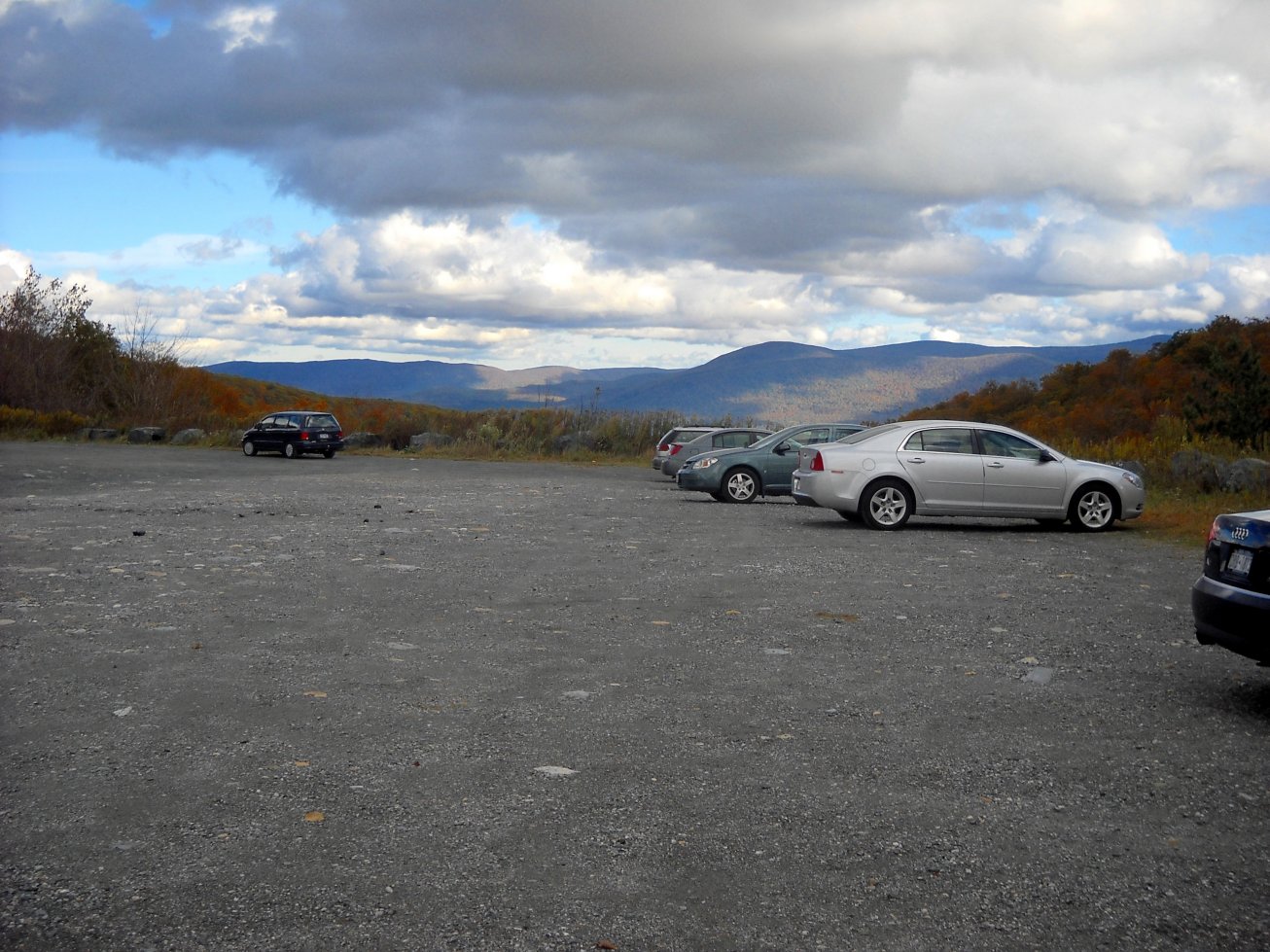 Unique for this region, you can get great views right from the parking lot.
An old trail map and aerial photo of the mountain.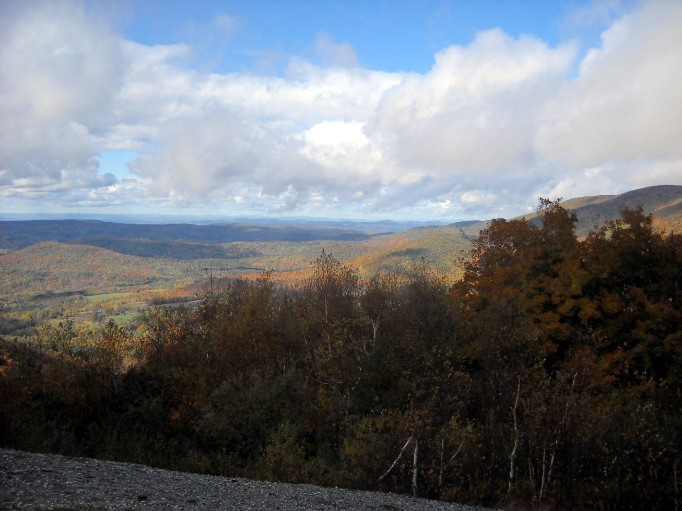 A view northwest into New York a few feet from the parking lot.
A view north toward the New York/Vermont border.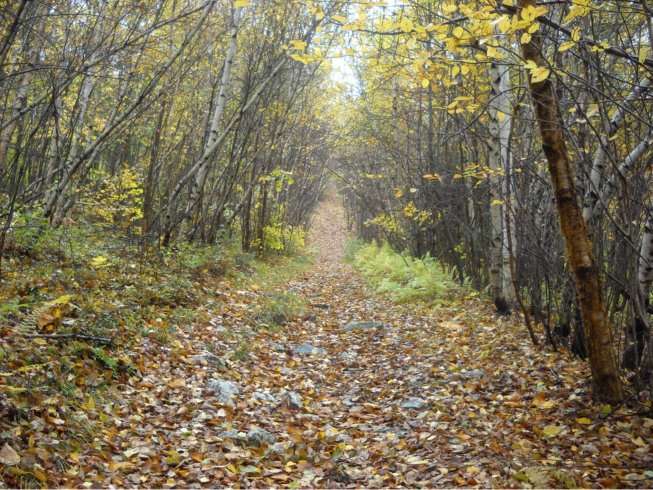 Hiking up an old ski slope, possibly "West Ridge."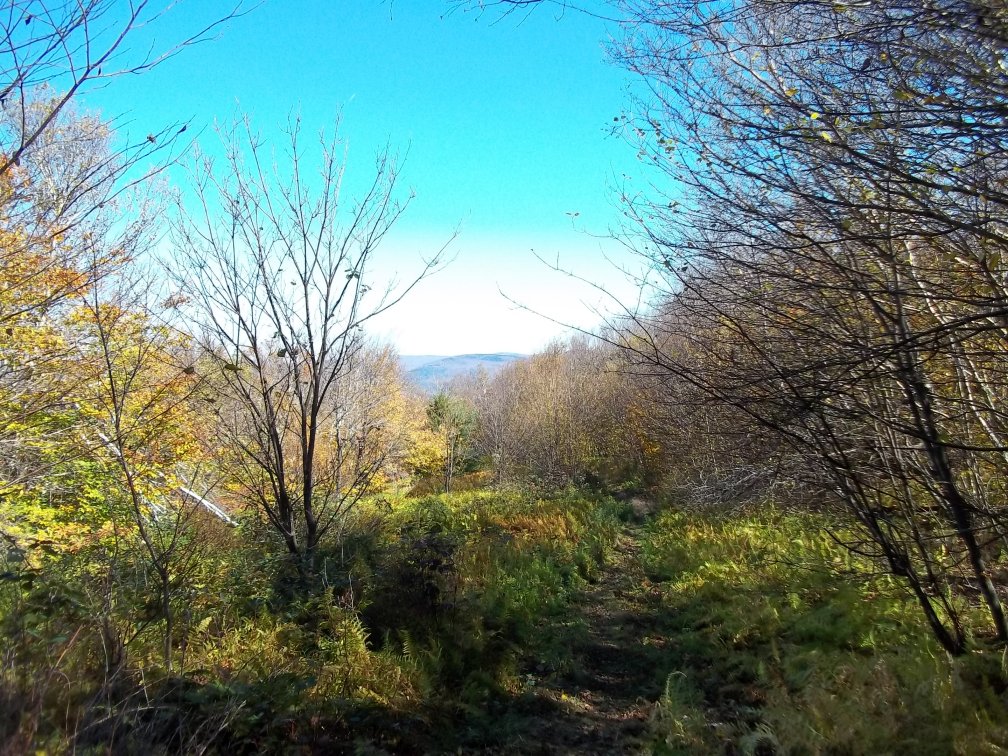 Looking toward Vermont on another old ski slope on the eastern side of the mountain.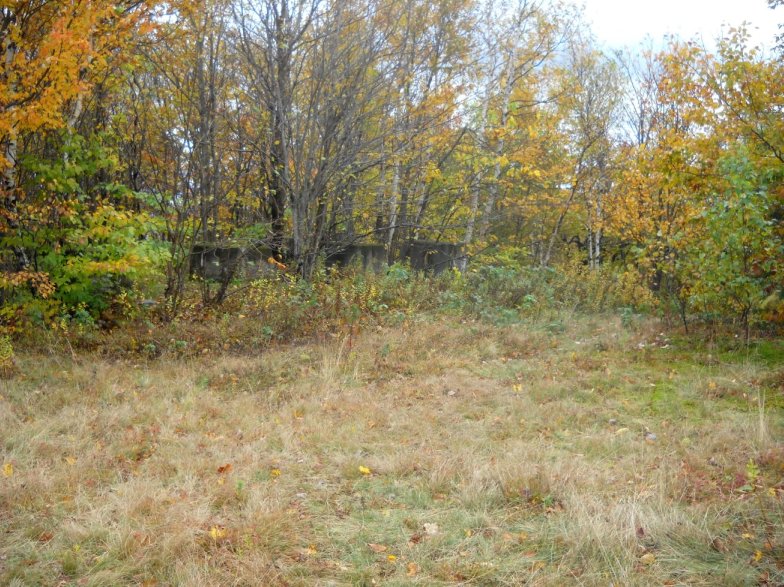 The summit of the mountain. The concrete blocks may have been footings for a chair lift.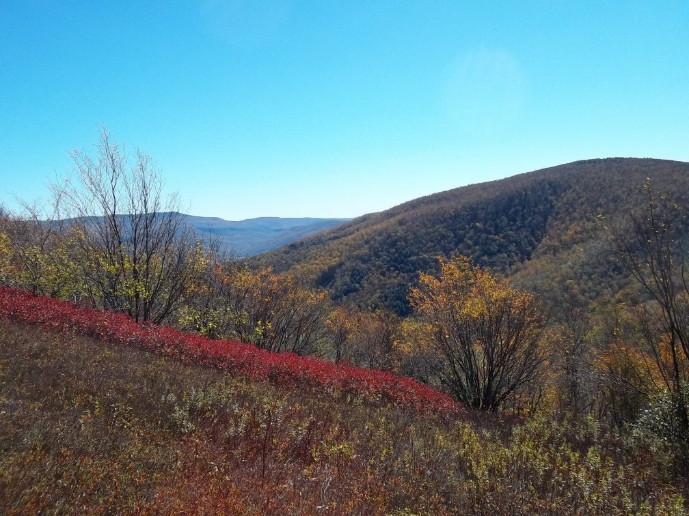 The Taconic Crest Trail goes around the west side of the mountain and heads south. This is a view of Berlin Mountain to the south from a spur trail to the east of the Taconic Crest Trail. There are a few unmarked trails going around Mt. Raimer, mostly made by ATV riders. Mt. Greylock is in the distance on the left. The red stripe is from a series of shrubs with red leaves.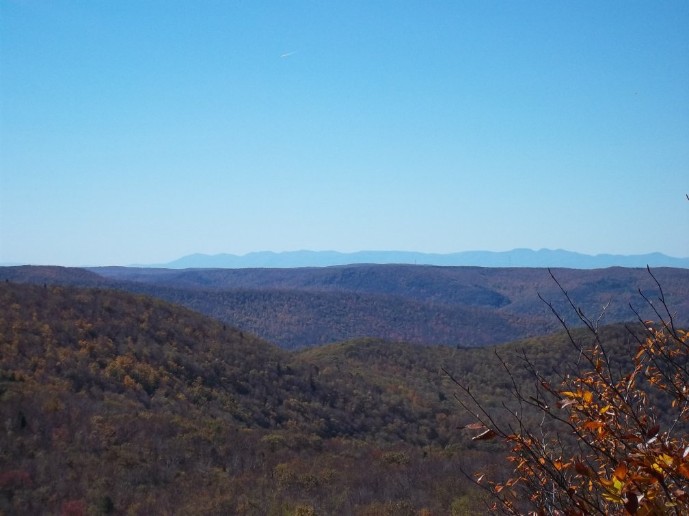 Zooming in on the Catskills from the south slope of Mt. Raimer.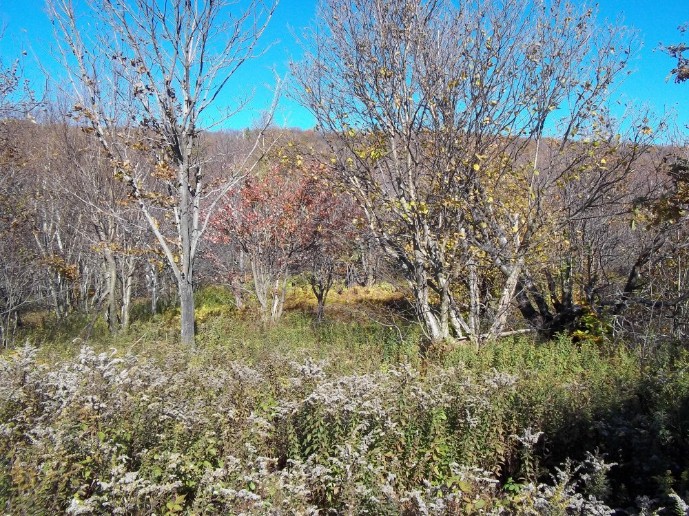 Fall colors on a more level area close to the Berlin Mountain Pass.