The northern section of Mt. Greylock State Reservation has several peaks including Mt. Prospect, Mt. Williams and Mt. Fitch. Many interesting trails cross this area, and there are a lot of diverse points of interest. There are several parking areas that are adjacent to trail entrances and vistas right on Notch Road with convenient parking. The photos below only represent a small portion of what there is to see. If you go to Mt. Greylock, try to pick a clear day because frequent high humidity tends to obstruct views.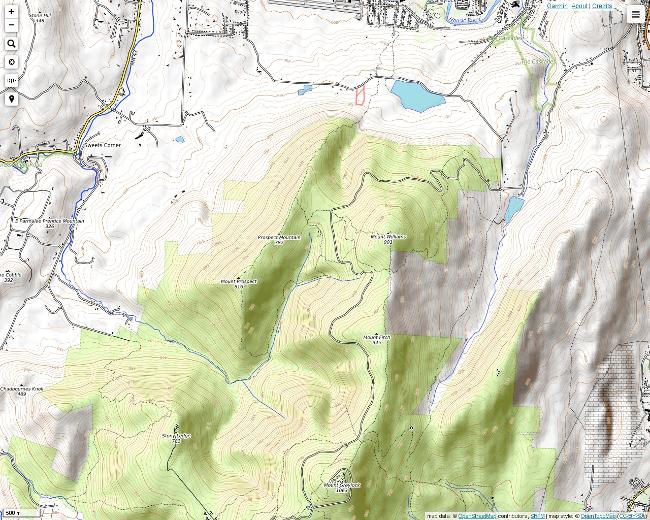 OpenTopoMap of Mt. Greylock-north section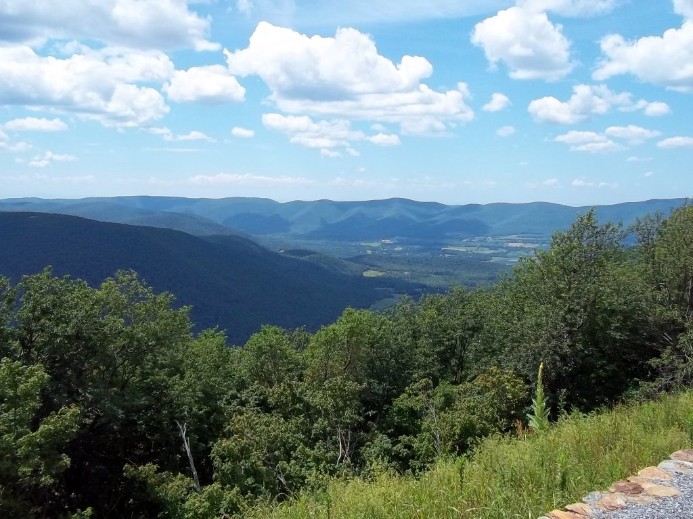 A view of the Taconic Range toward the west. This view is from one of the many roadside parking areas.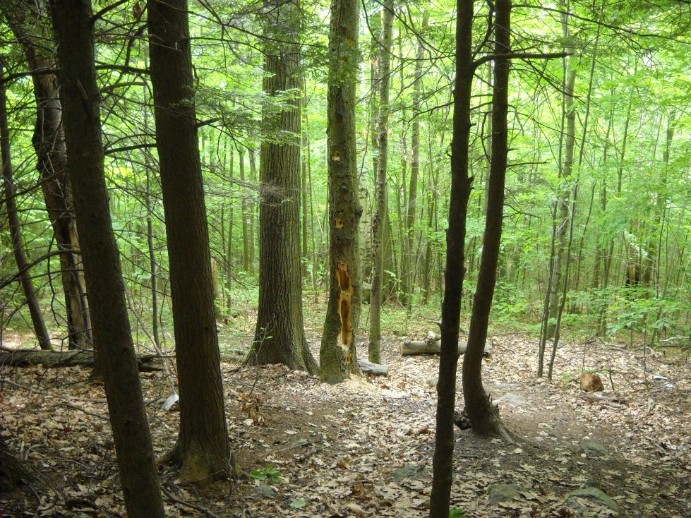 Looking back down the Appalachian Trail on the north side of Mt. Prospect. Part of the trail goes through a town watershed area. Also, there is a rifle range to the northwest, and you can hear the gunshots.
Bracket fungi and lichens are evident on dead and dying trees in wetter areas.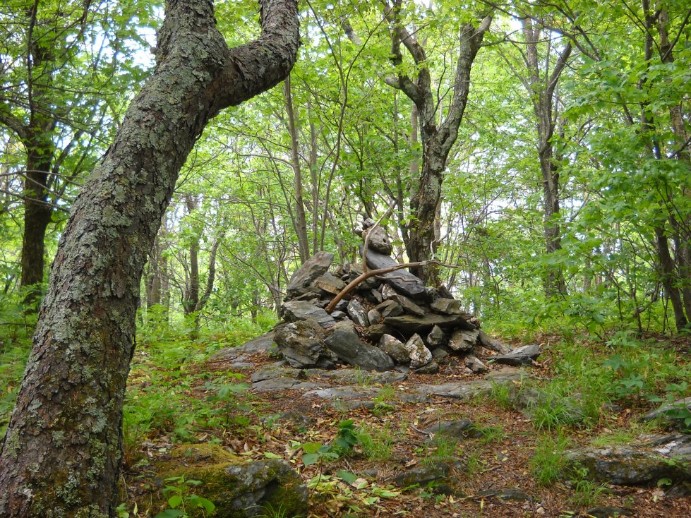 The peak of Mt. Prospect, like many others in the region, is wooded.
Two pink lady slippers appear on the north slope of the Mt. Prospect Trail.
The Mt. Greylock area has many trail intersections. One nice thing about the park is that the trails are especially well marked.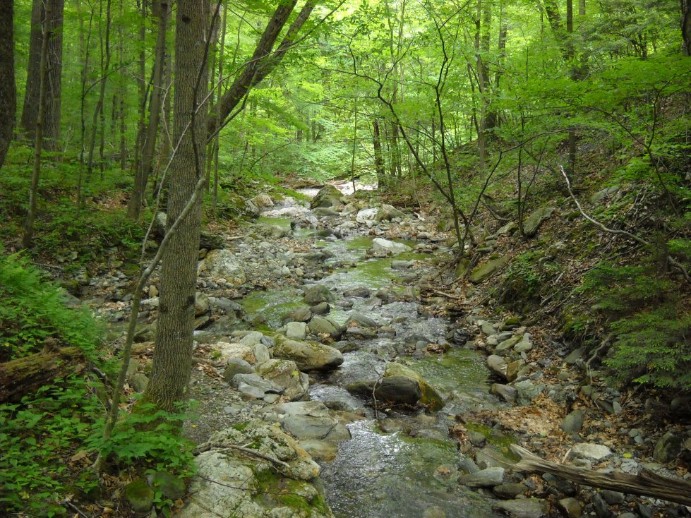 Money Brook and Parris Brook meet in this area.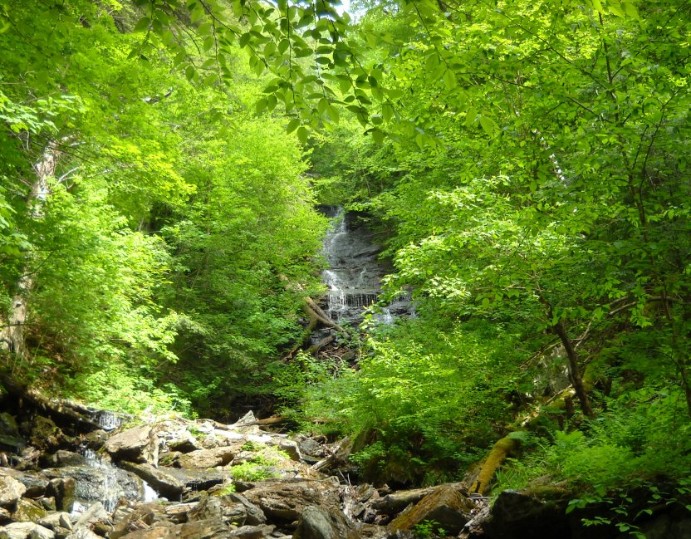 The Money Brook Trail eventually leads to Money Brook Falls. The falls may be dry during certain periods though.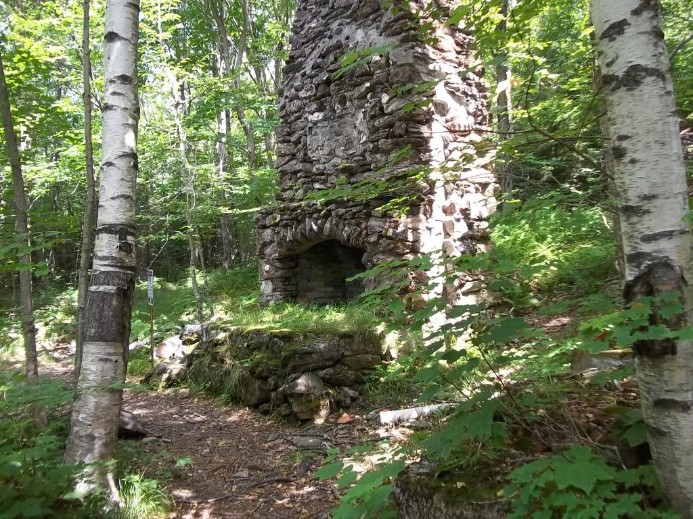 An old fireplace on the trail to Mt. Williams.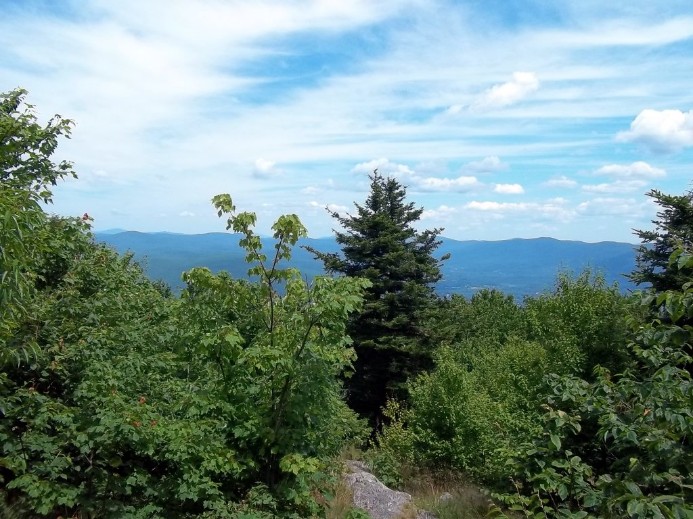 The view northeast from Mt. Williams.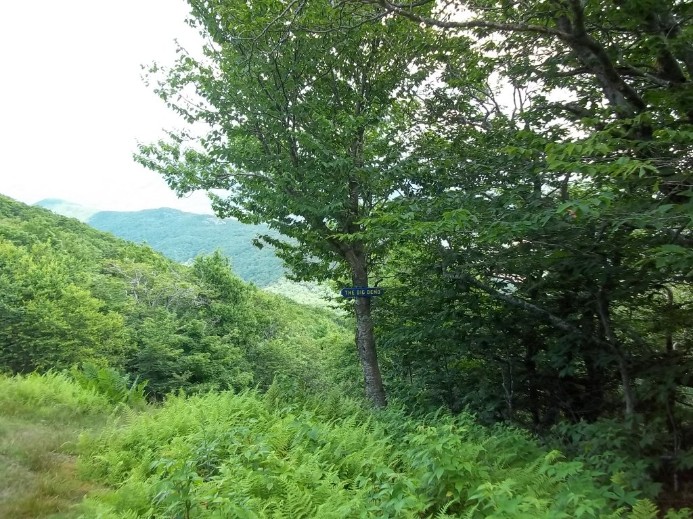 A view east from the top of the Thunderbolt Trail. Ragged Mountain is in the distance.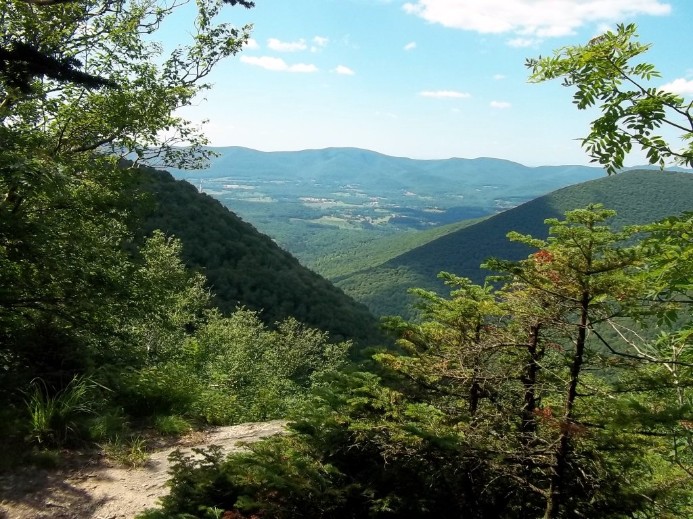 Looking west toward the Taconic Range from Robinson Point. The view from this location is amazing, but it is not a safe place for children since there is a very sharp drop. Mt. Prospect is located on the right.