With an elevation of 3840 feet, Equinox Mountain in Manchester, Vermont is the highest peak in the Taconic Range. The Taconic Mountains are at their highest in southwestern Vermont, but public hiking trails in the range in this region are uncommon. If you live on the southern end of the Taconic Range, hiking Equinox Mountain will be an all-day activity, but it will be well worth the trip. The trails are clearly marked and well maintained, and since the mountain is so high, the scenery changes a few times as you ascend. Professionally made color maps are available at kiosk by the trailhead, and they can be downloaded from the Equinox Mountain Preservation Trust website.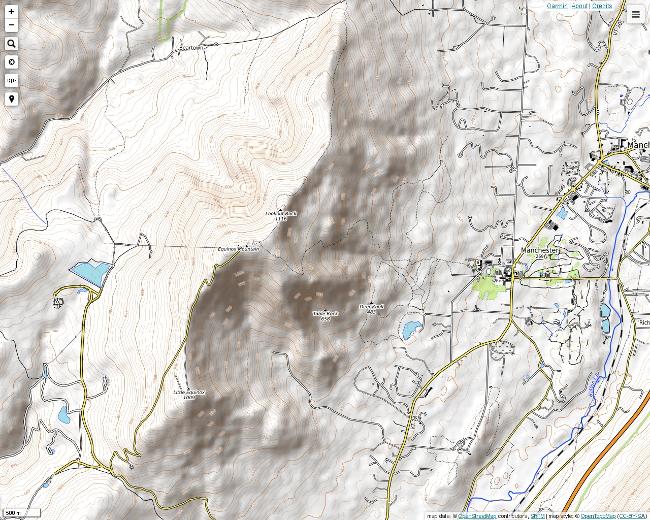 OpenTopoMap of Equinox Mountain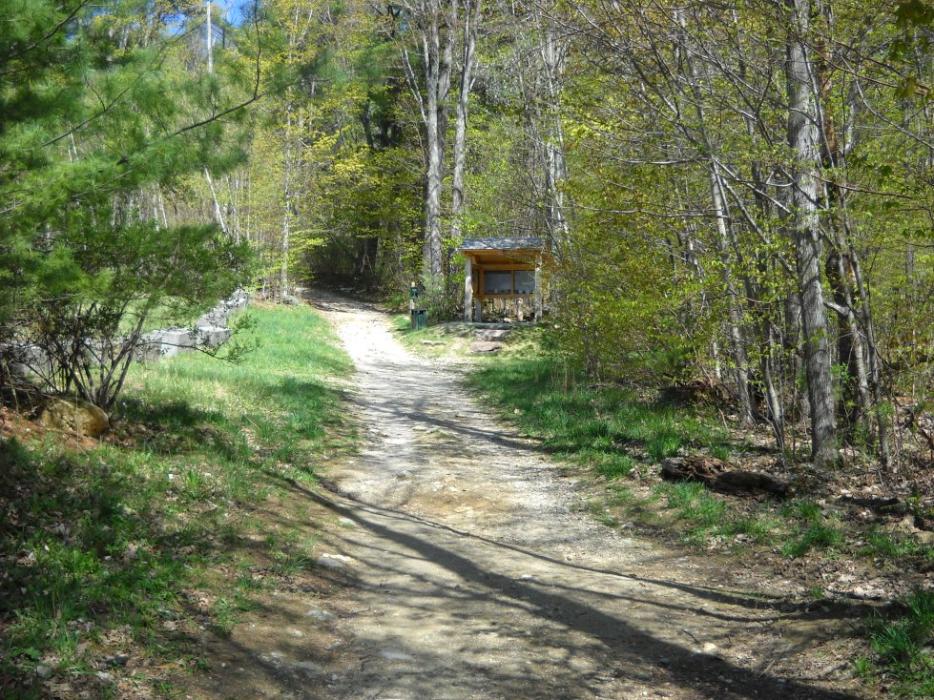 The kiosk at the trailhead on West Union Street. The elevation is about 1100 feet. A parking lot is nearby.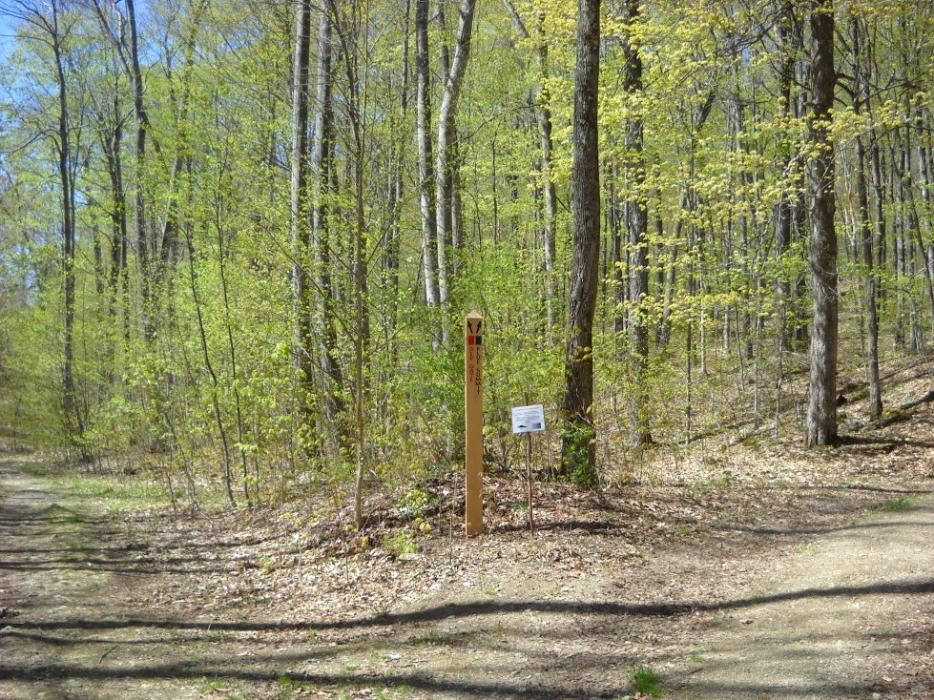 There are many nature trails at the base of the mountain. They are marked with signposts.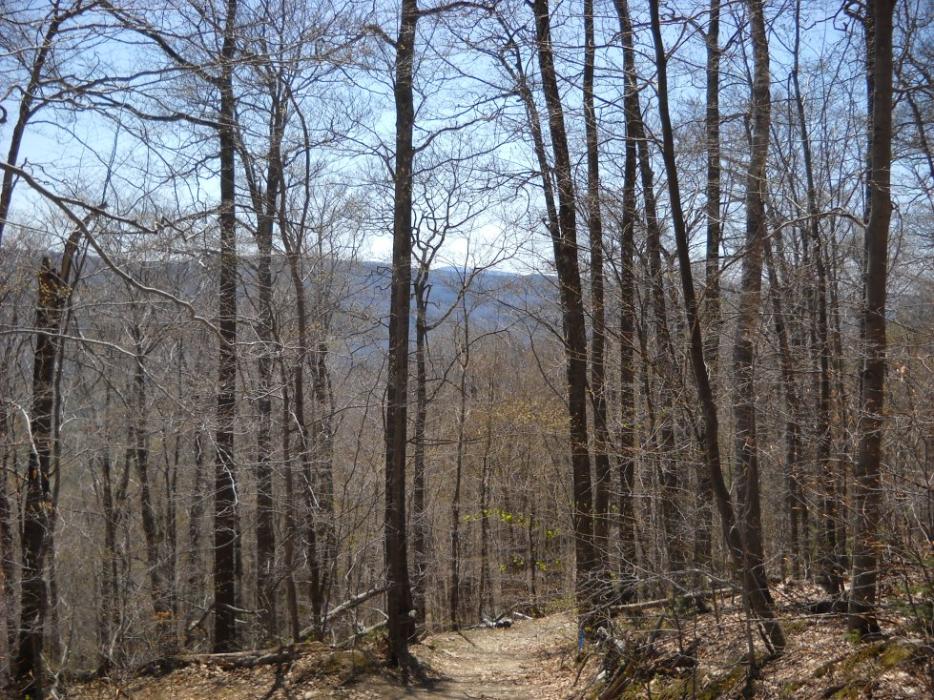 Views of Vermont's mountains were a treat much of the way up.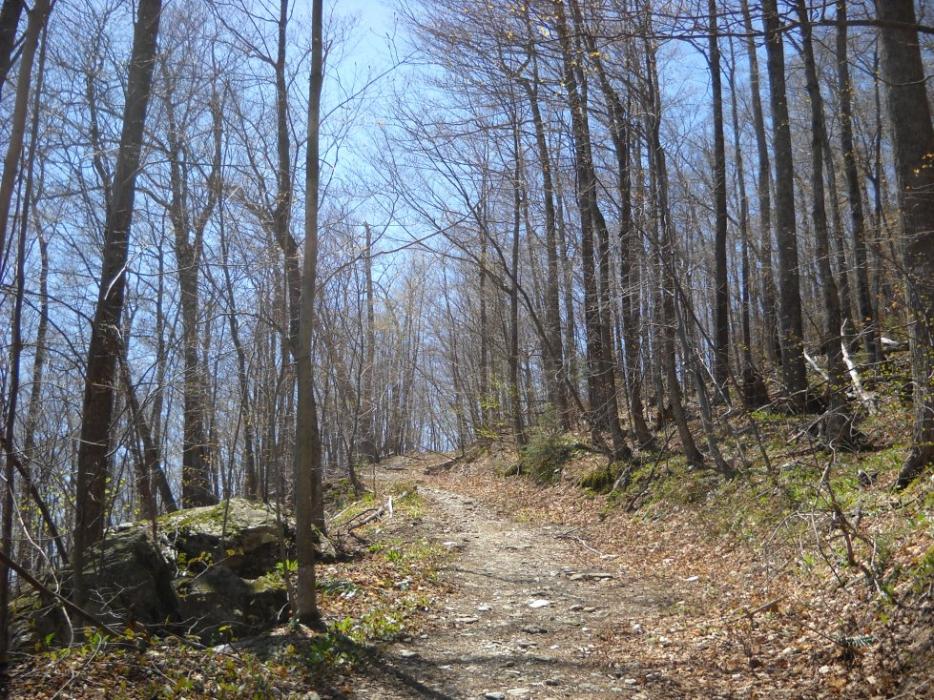 It appears as though we are almost to the top, but this spot is only about one-third of the way up! It will take a few hours to make the climb, unless you can do it without taking a break.
This stream originates from a spring emerging from side of the mountain. There is a pipe, shown on the lower right, which drains some of it.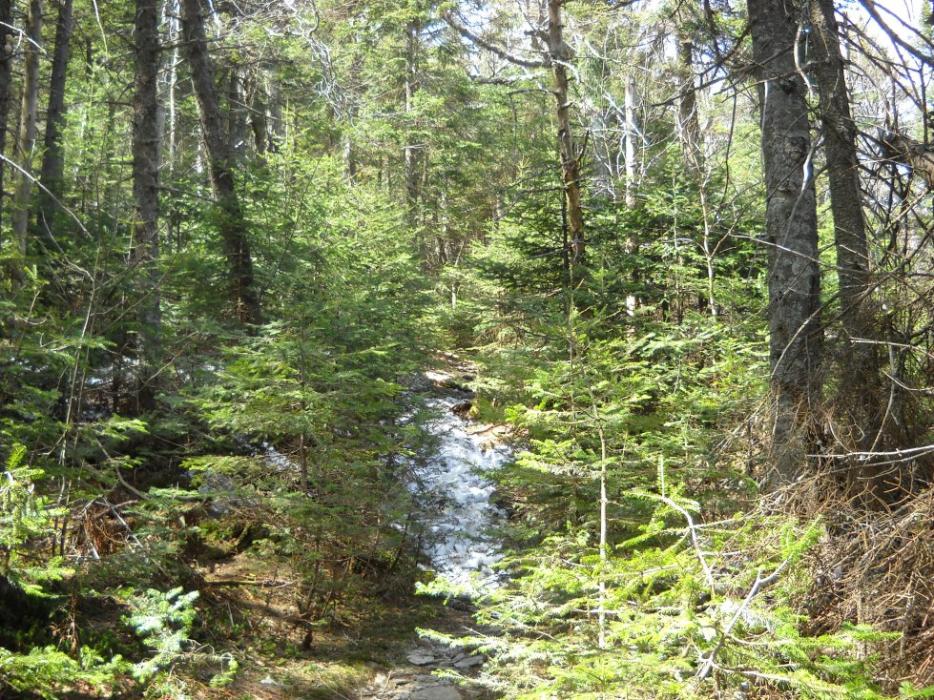 It was a warm day in late April, but snow started to appear about two-thirds of the way up.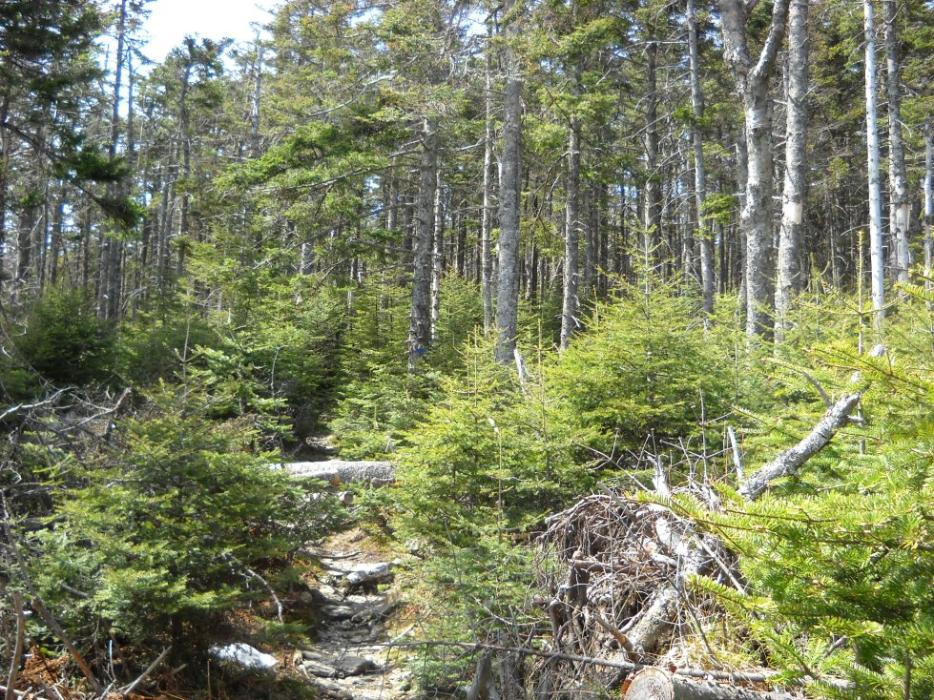 Finally, getting closer to the top, a more boreal coniferous forest begins to emerge.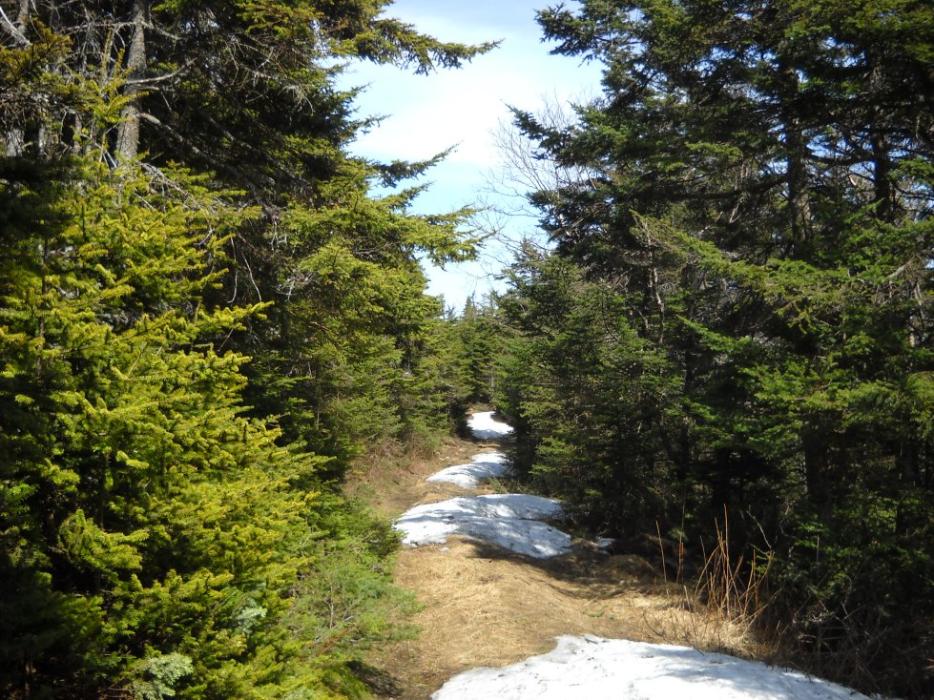 Snow located on a utility road near the summit.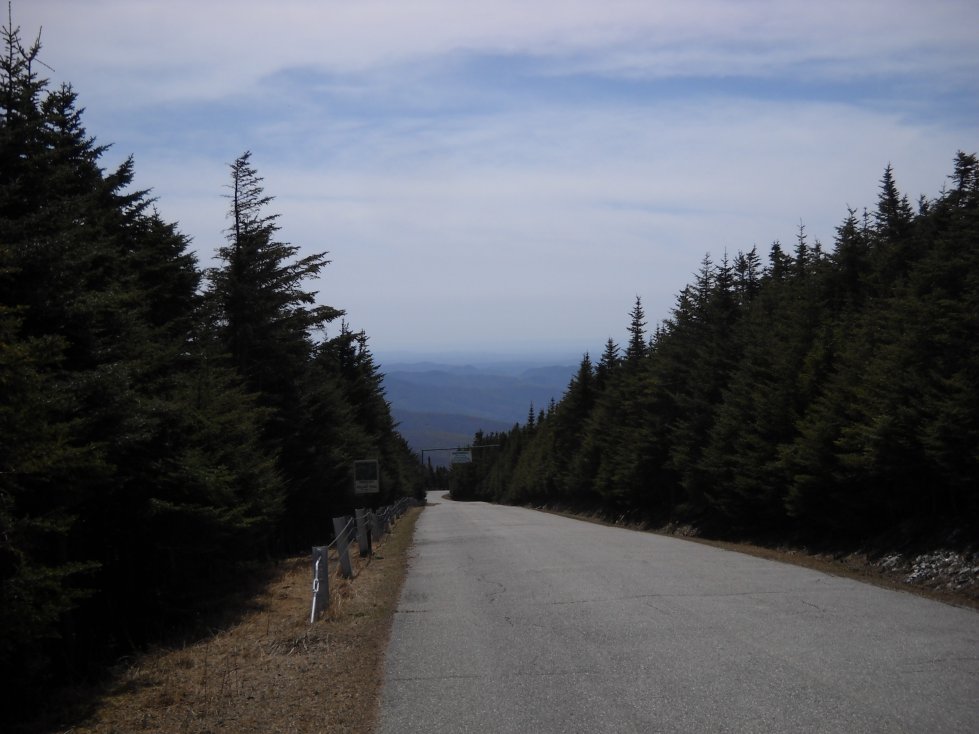 You can also drive up the mountain, but there is a charge at the gate below. By the way, don't try hiking down this road to get back to your car at the parking lot because it goes in a different direction.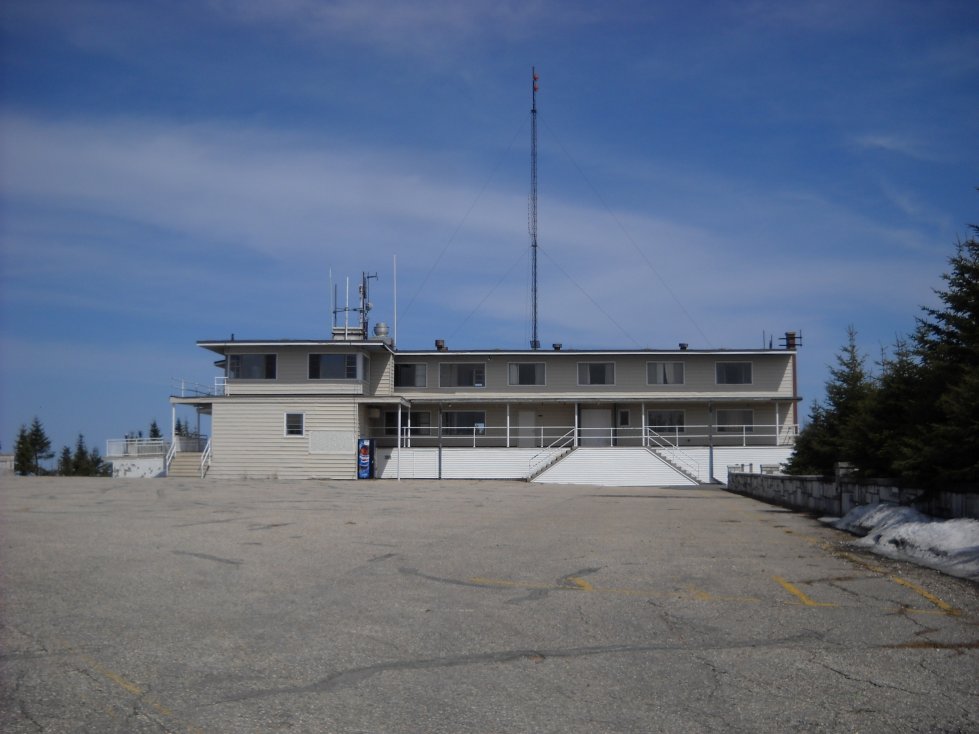 The motel at the top of the mountain is closed. I would imagine that it gets very windy up here during normal stormy periods, which might have made the patrons a little nervous.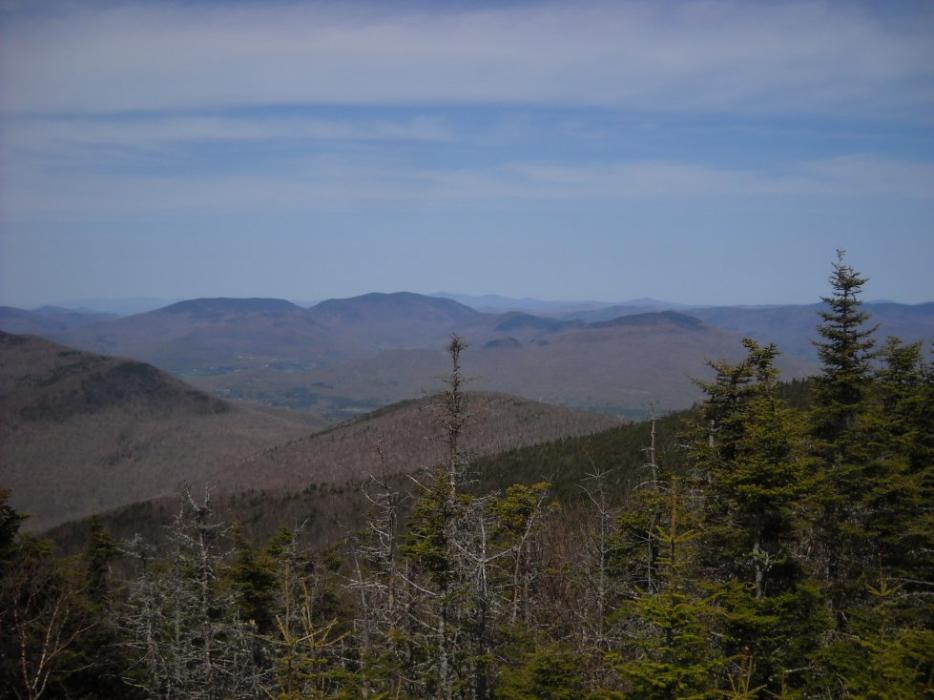 There are breathtaking views of the mountains to west near the New York border from the summit.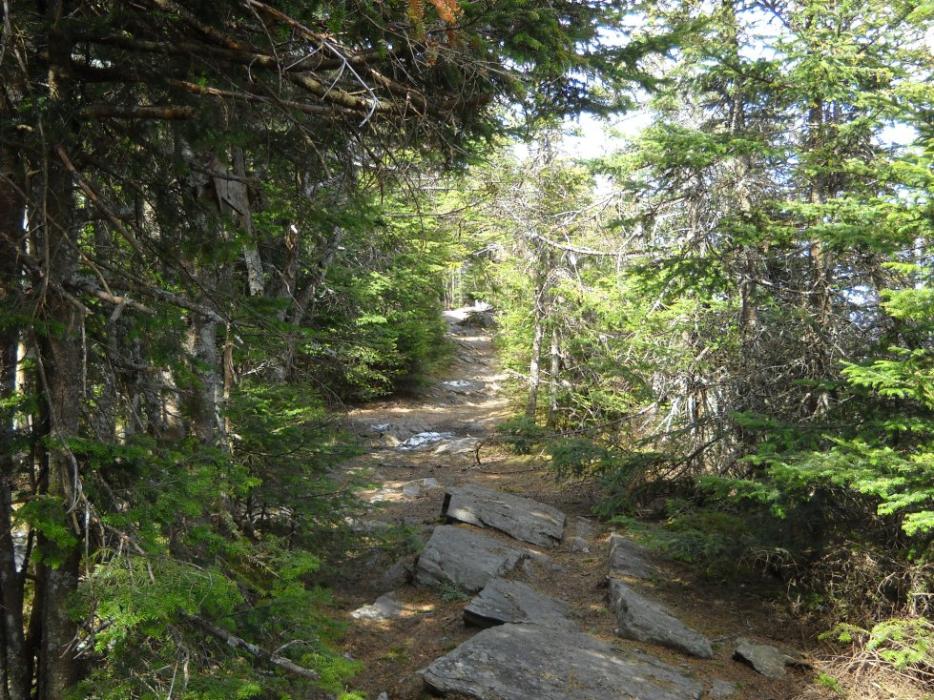 A side trail from the summit leads to an area called Lookout Rock.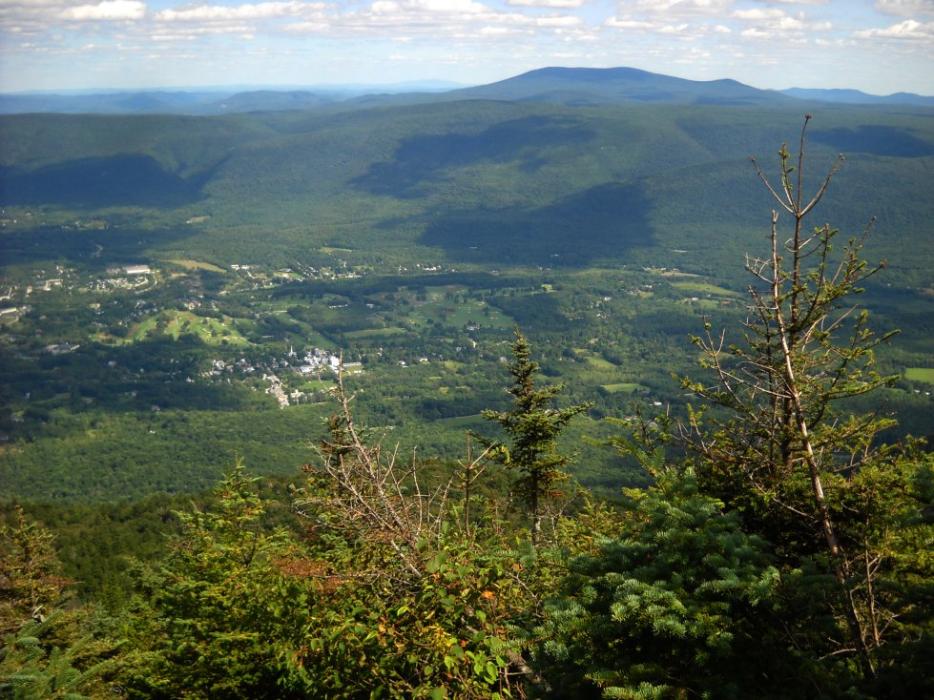 The view toward northern Manchester, Vermont from Lookout Rock. Haze is always a problem when taking photos from a distance, even on a relatively dry day.