If you have driven on Route 7 between Great Barrington and Stockbridge, Massachusetts, then you have seen Monument Mountain and its rocky ledges. Monument Mountain has three primary trails that are very clearly marked. Two of the trails go around the base of the mountain and are very safe. The third goes across the ridge and near the cliffs, and precautions need to be taken. There are views in many directions from the ridge, including a few straight down! The scenic vistas, together with the nature walks around the periphery, make Monument Mountain a fascinating place to visit. Parking is conveniently located right on Route 7, and trail maps are provided.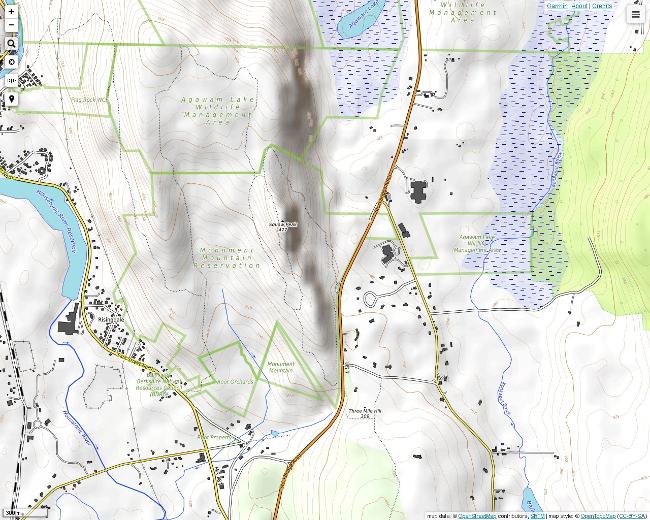 OpenTopoMap of Monument Mountain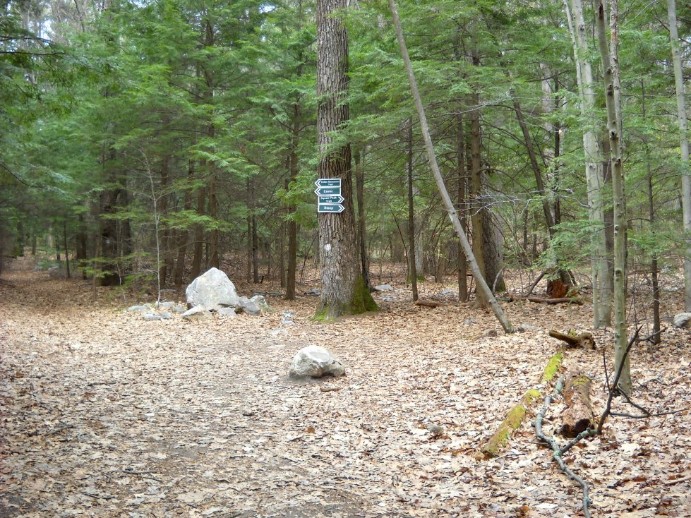 The south junction between the Indian Monument Trail and the Squaw Peak Trail.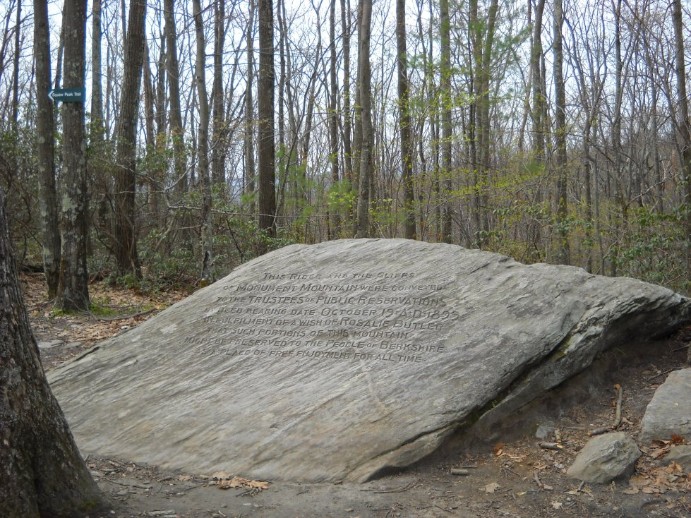 Inscription Rock is located on the north end of the Squaw Peak Trail.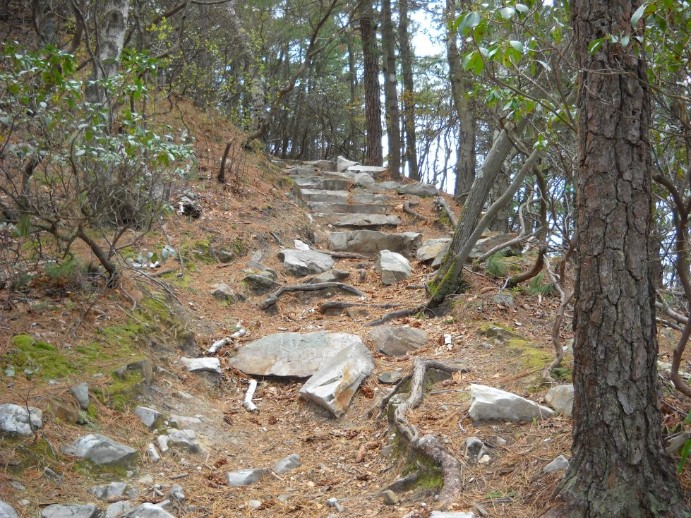 Stone steps are located in a few steep areas.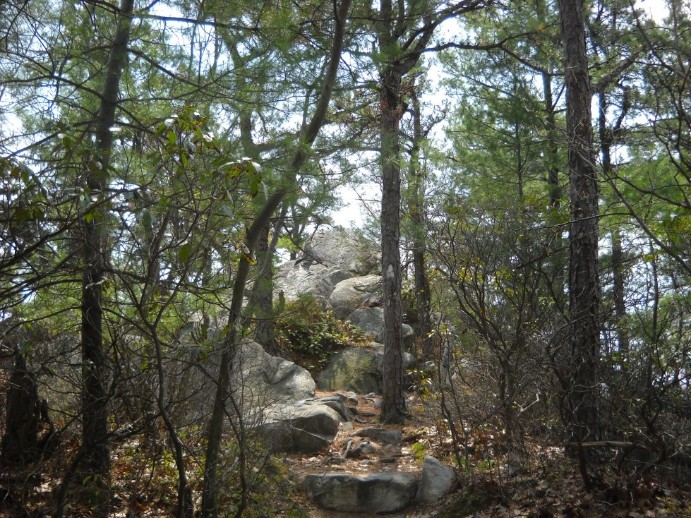 One of the high spots on the mountain. The elevation is about 1640 feet here.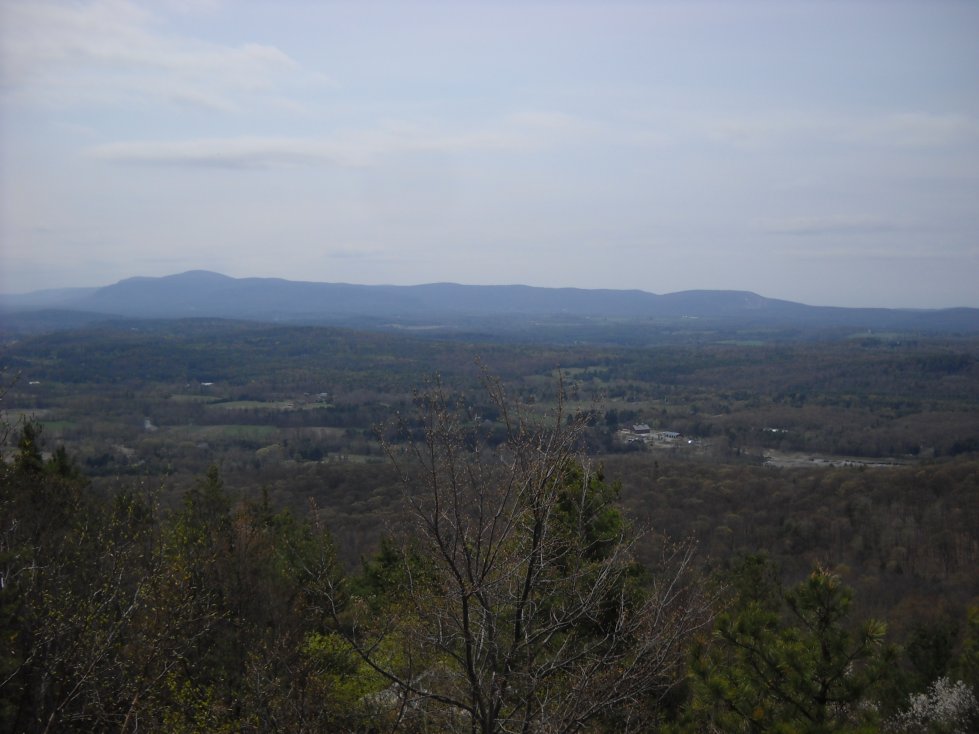 A view toward the southwest with the South Taconic Range in the distance. This hike was made on a humid day in April between two rainstorms.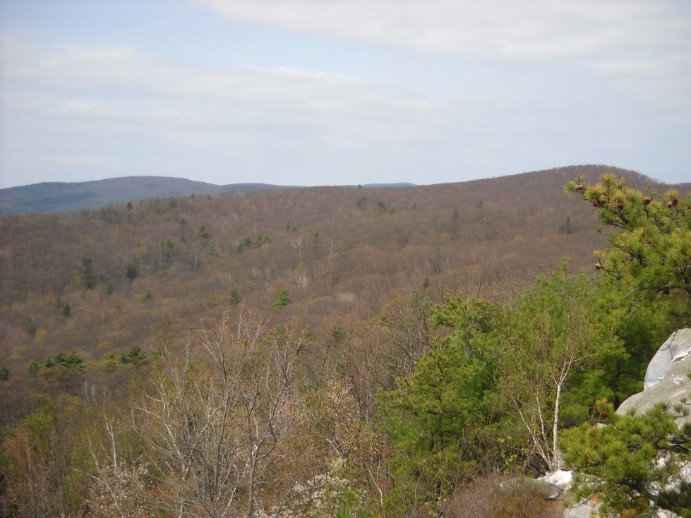 A view of the hills to the northwest.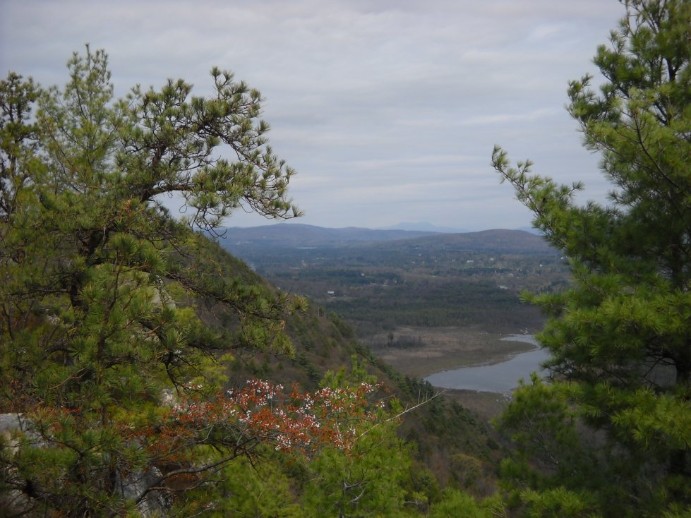 A view to the northeast toward Stockbridge. Mt. Greylock is barely visible in the distance.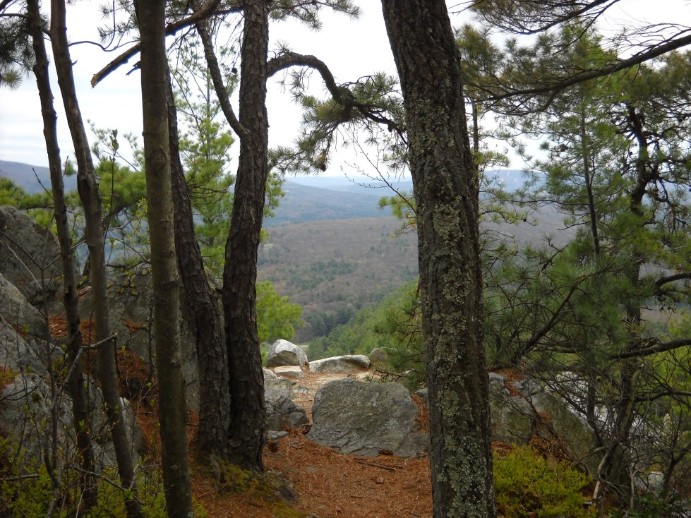 This platform is a lookout called Devil's Pulpit and where you need to be careful.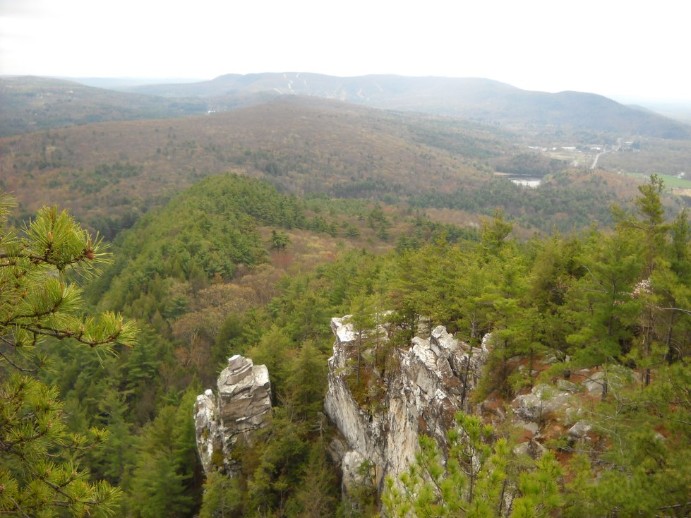 A view from Devil's Pulpit toward the southeast. Butternut ski area is in the distance. The cliffs in the photo are easily visible from Route 7.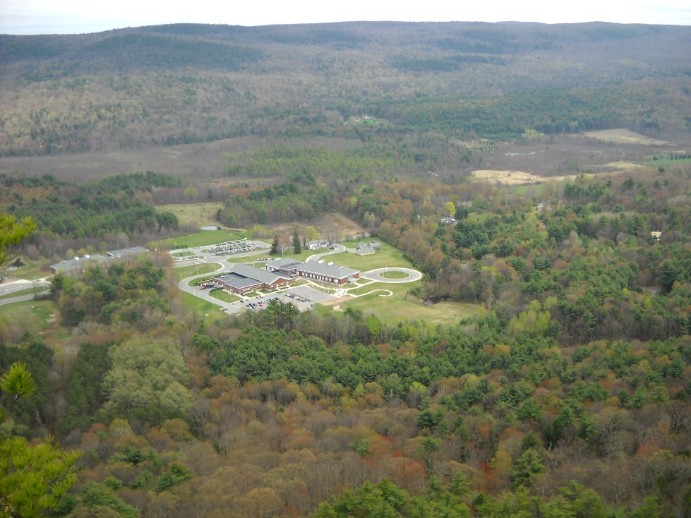 A view to the east with Monument Valley Regional Middle School in the center.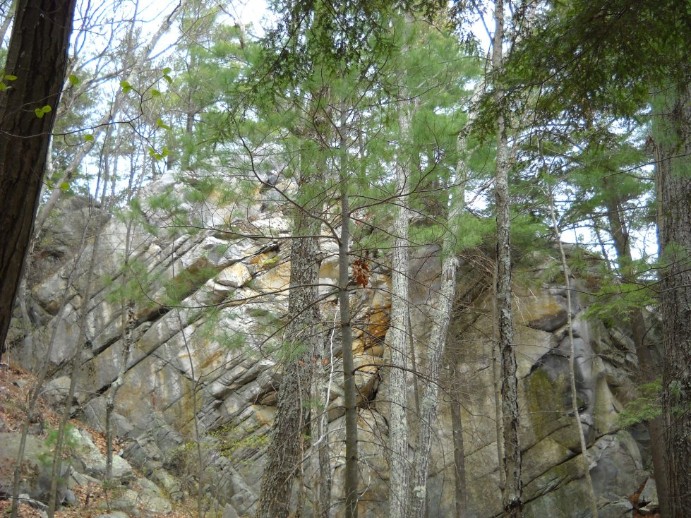 This area has abundant unique rock formations. I thought that this was one of the best because of the way it reflects different colors in the sunlight.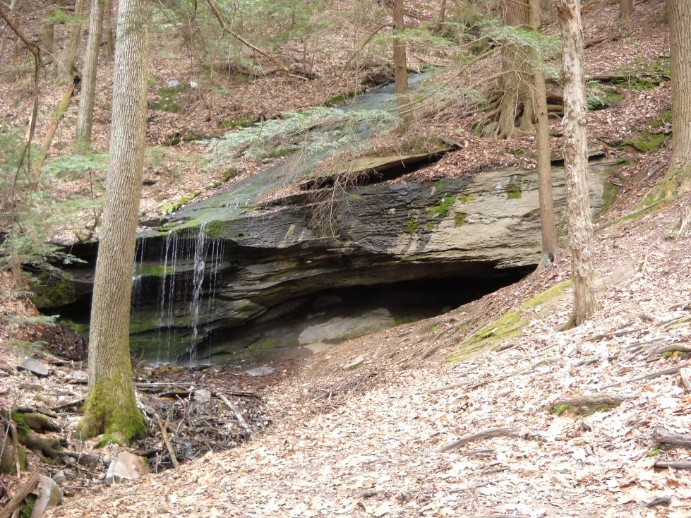 There are a few stream crossings with bridges on the Hickey Trail. This is also a popular wildlife viewing area. Here, water flows over rock into a brook below.