Berlin Mountain is located in the Taconic Range in New York State on the border of Williamstown, Massachusetts. It is the largest mountain in a relatively linear crest running north/south along the border of the two states. You can reach it in several ways. One is from the Phelps Trail found on Oblong Road in Williamstown. Another popular starting point is from the Petersburg Pass parking lot at the base of Mt. Raimer.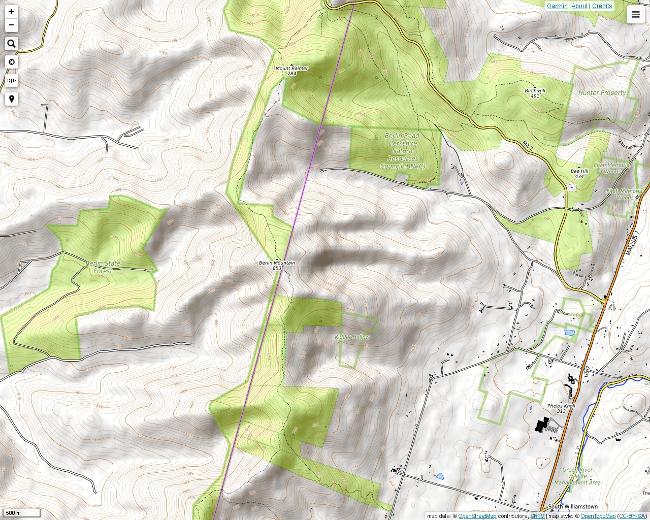 OpenTopoMap of Berlin Mountain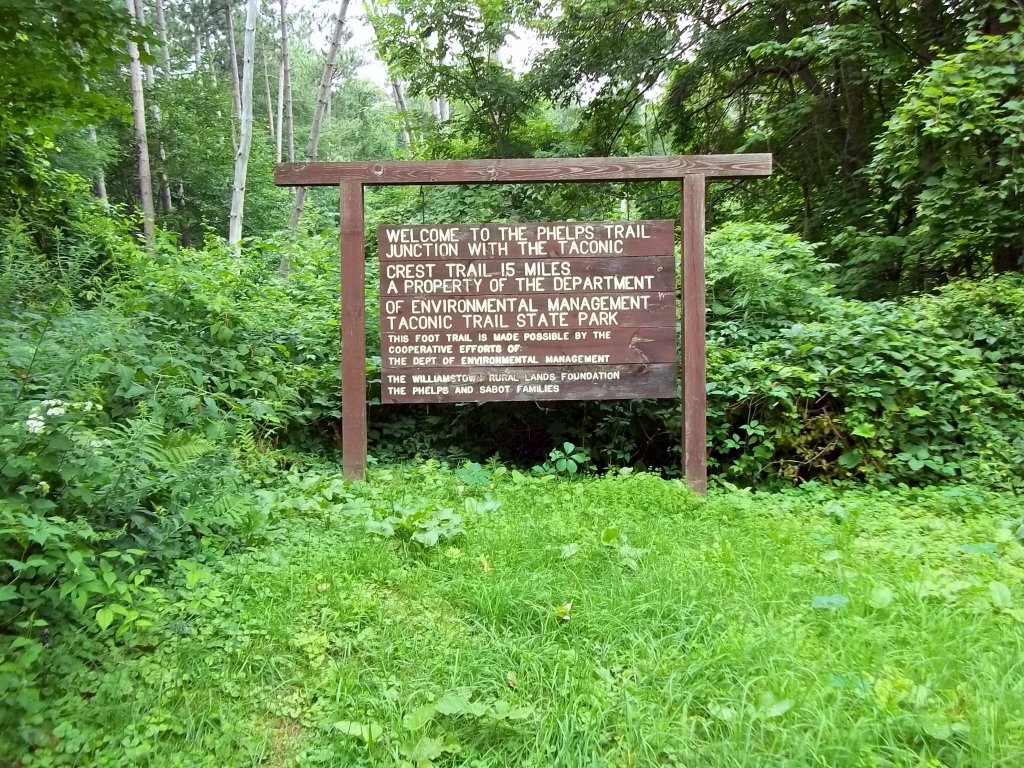 The welcome sign at the beginning of the Phelps Trail. The number on the sign that looks like "15" is really "1.5."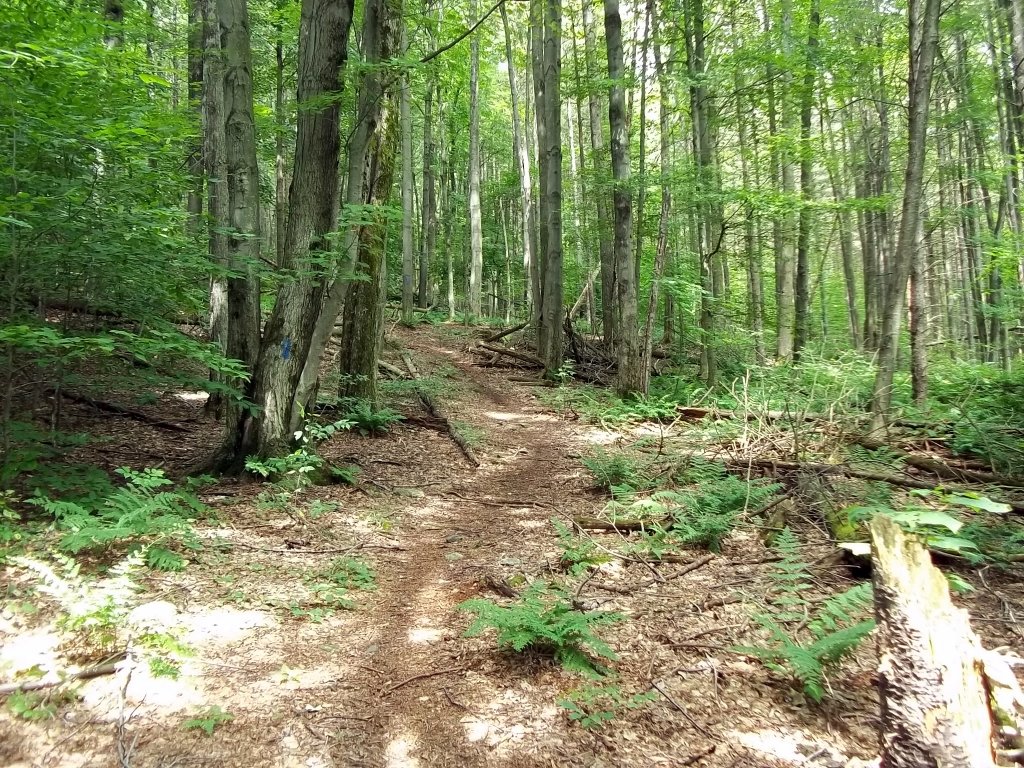 The Phelps Trail is a pristine trail that ascends steadily through several forest types. A thick carpet of pine needles can be seen in the lower sections of the trail.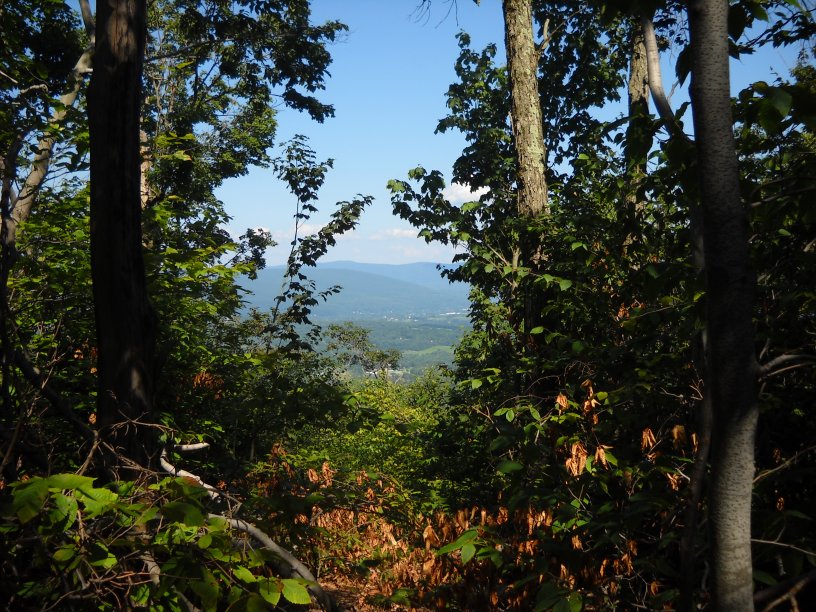 There are views through the trees on higher sections of the Phelps Trail.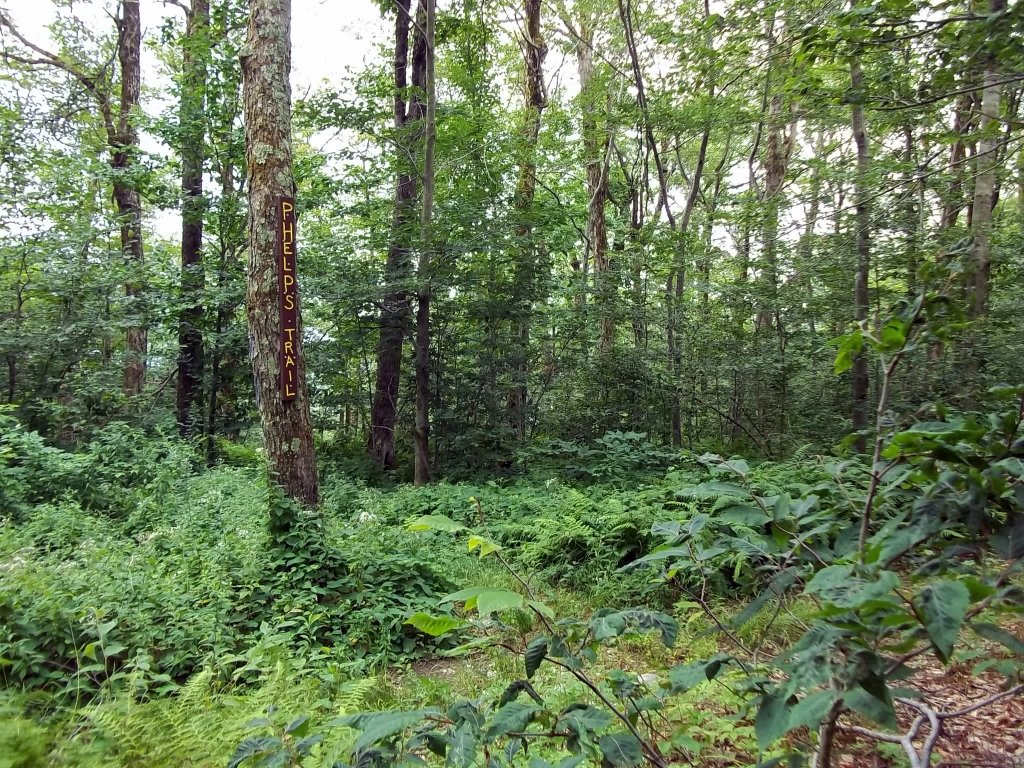 The Phelps Trail where it joins up with the Taconic Crest Trail.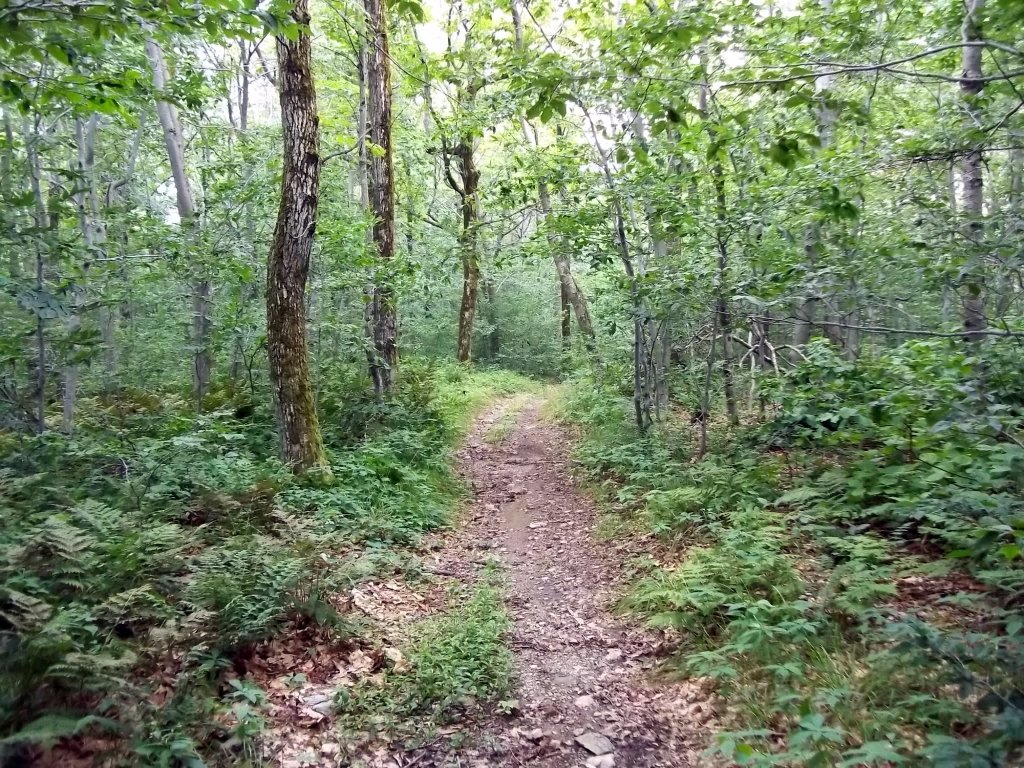 The Taconic Crest Trail is wide in most places and is used for ATVs. They have created ruts and have spoiled the surrounding vegetation.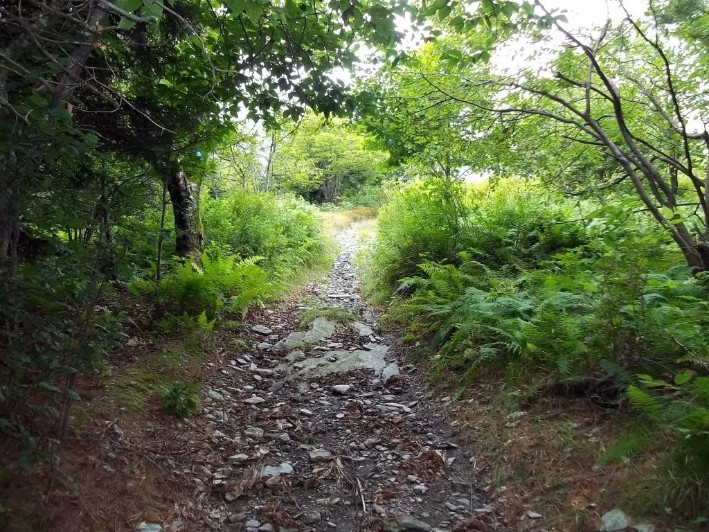 As you near the summit, the Taconic Crest Trail becomes rockier. The trail is very rocky on the north slope as well.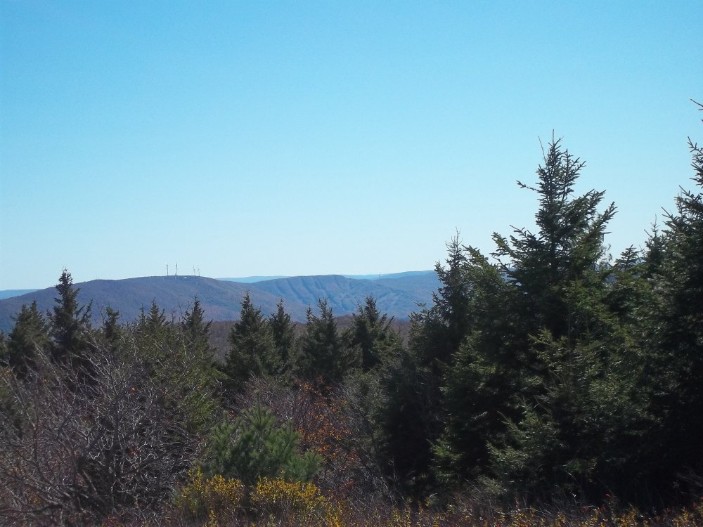 Zooming in on Jiminy Peak from the summit of Berlin Mountain on a fall day.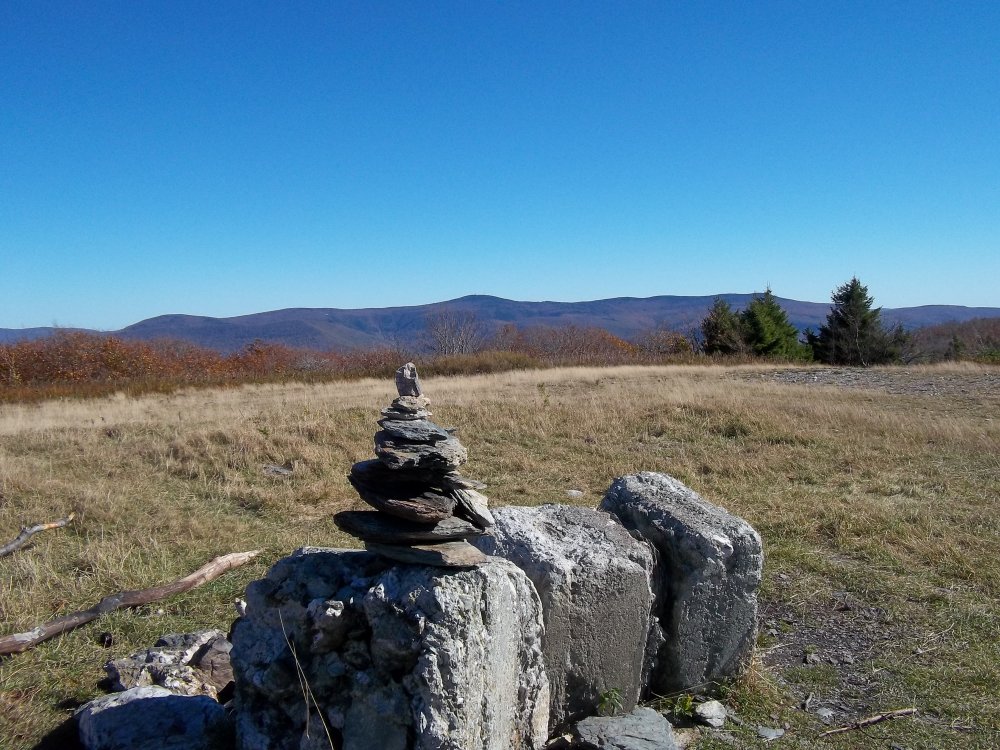 You can also see Mt. Greylock and the surrounding mountains if you look east.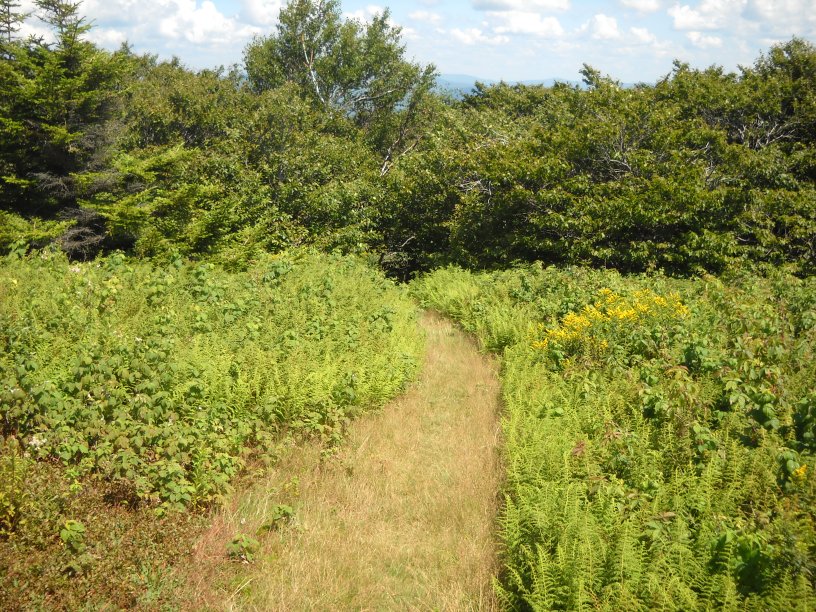 A side trail at the top goes to Berlin Road and the old Williams College ski area.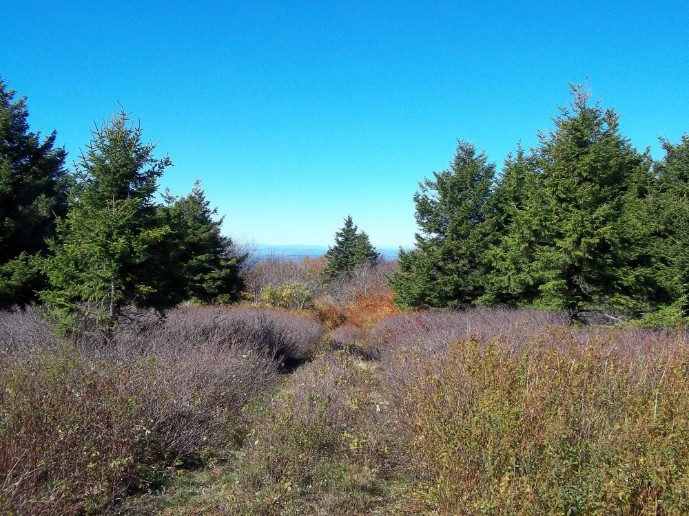 The views are more obstructed on the north and west sides, but you can see quite far on a clear day. This is a view to the north from the summit.