The Dome does not offer great views to hikers, but makes up for it with the unspoiled condition of the trail and surrounding flora. Here you will see several plant associations as you ascend the mountain. Following the trail is easy since the route is fairly direct. The trail is marked well overall. There are a couple of woods roads midpoint with the typical debris, but other than that, you will be experiencing nature at its best. The main attraction is the eye-popping spruce-fir forest at the top, especially if it is decorated with a little snow. There are no trail maps available online as far as I know. The trail is shown on the Massachusetts Trail Map by the Appalachian Mountain Club and the North Berkshire Trails map produced by the Williams Outing Club.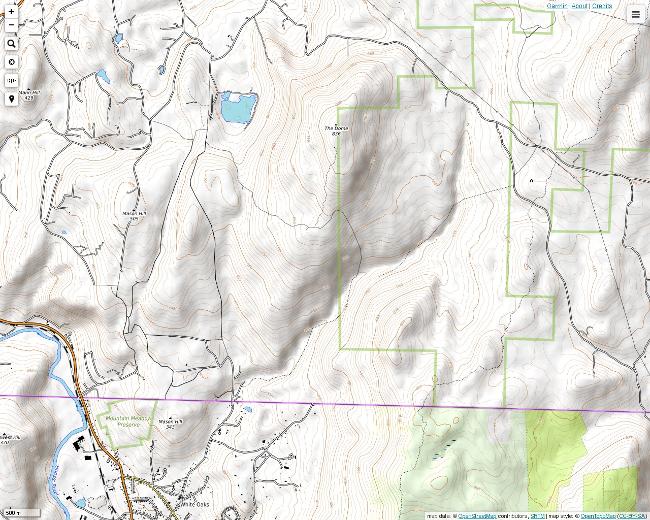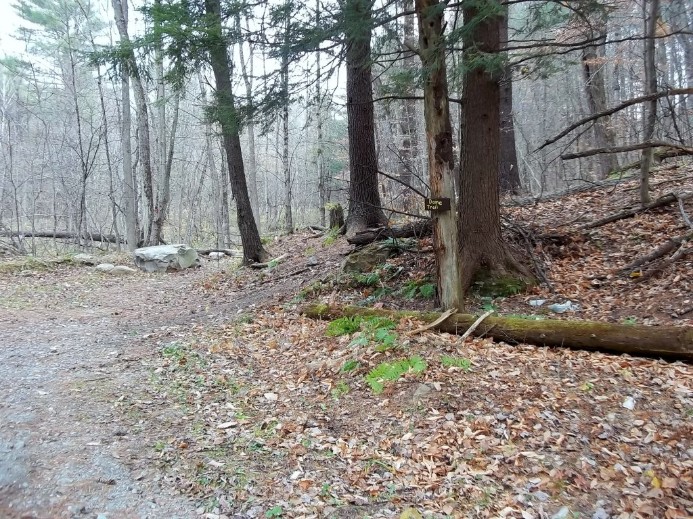 The trail head of The Dome begins in Pownal, Vermont just over the Williamstown, Massachusetts line. There is parking for The Dome Trail and the Broad Brook Trail on White Oaks Road, which is a little east of Route 7.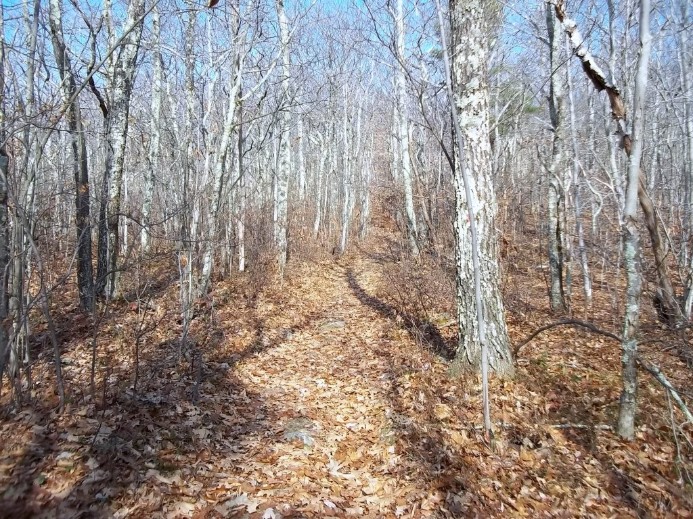 The vegetation changes gradually as you climb up the mountain. Here trees are covered with lichens. This is probably related to heavier condensation at this elevation.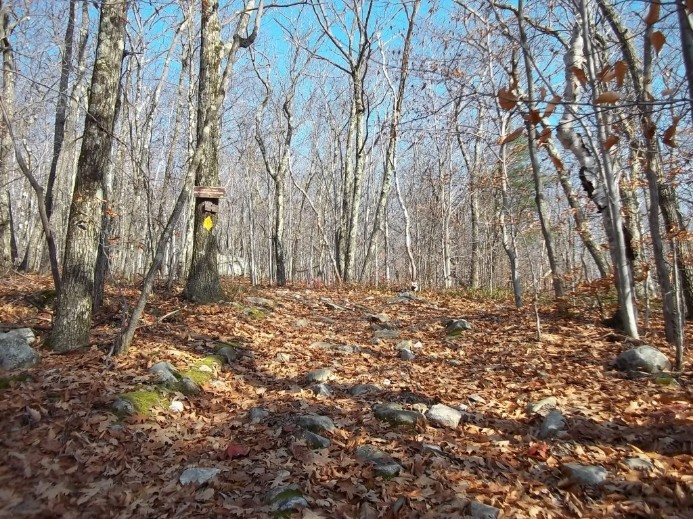 The Agawon Trail intersection. The Agawon Trail connects The Dome Trail to the Broad Brook Trail to the east below.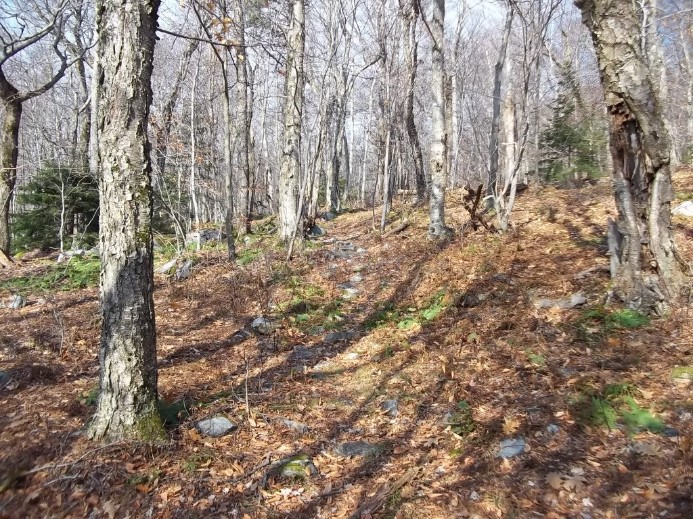 Scattered spruce trees begin to appear with increasing elevation.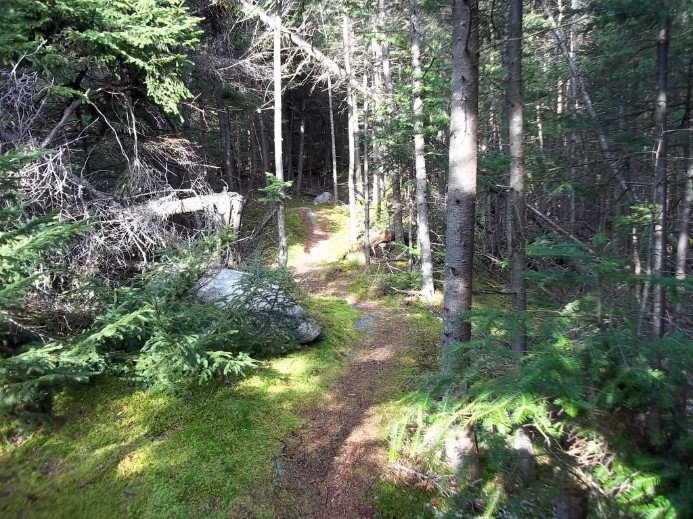 At about 2200 feet you begin to encounter a true spruce-fir forest . The relatively undisturbed nature of the forest is what really make an impression.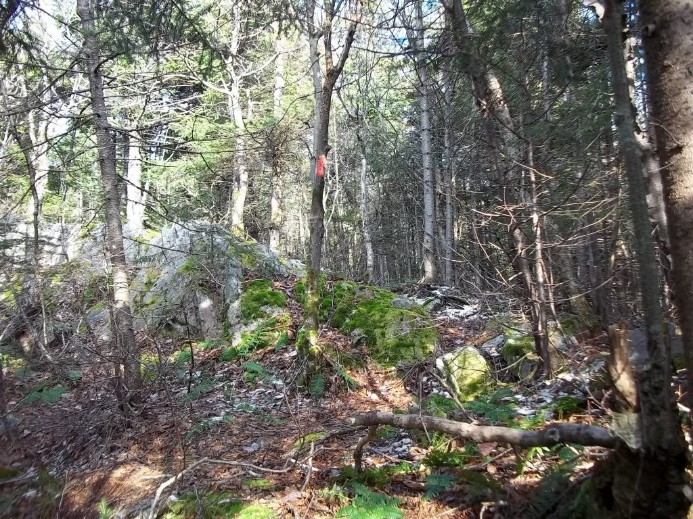 Light snow is encountered a little higher up in early November. Some of the snowflakes lightly dusted the spruce and fir needles similarly to what you would see on Christmas decorations.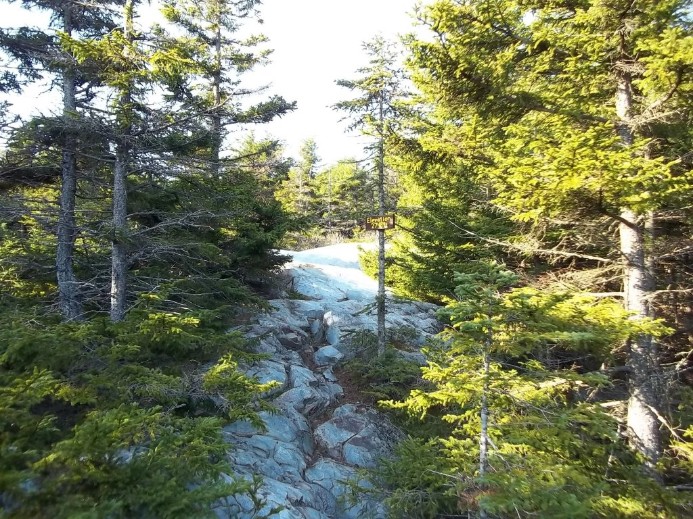 The top of the mountain is mostly rock. At 2748 feet, it is one of the highest peaks in the area. The top also gets regular visits by local deer (for good reason).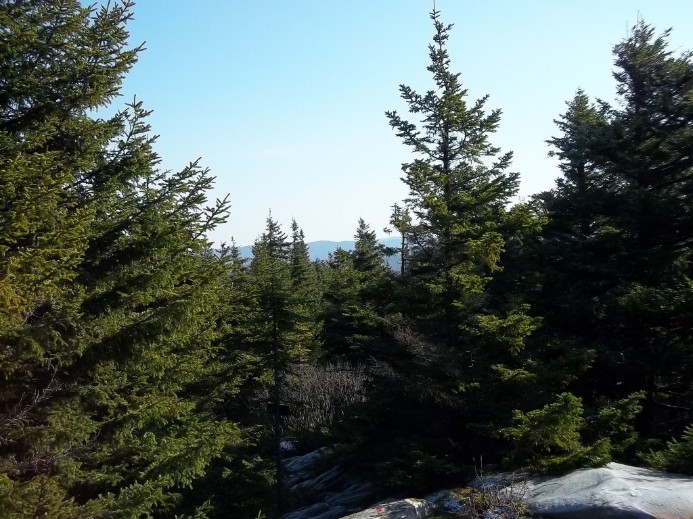 No real views are to be had at the top. Still, you can see a little of Mt. Greylock here.

In fall you can see other mountains through the trees. This is a view to the southeast from the top of the Agawon Trail.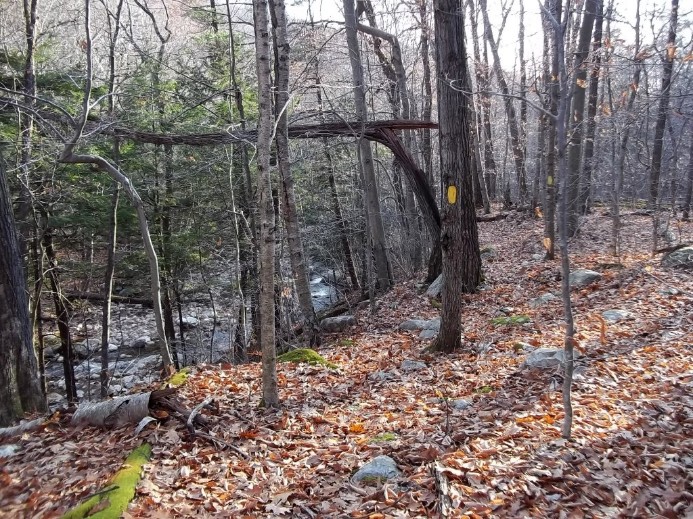 The Agawon Trail connects the Broad Brook Trail to The Dome Trail. The middle/lower sections of the Agawon Trail are steep and slippery when wet.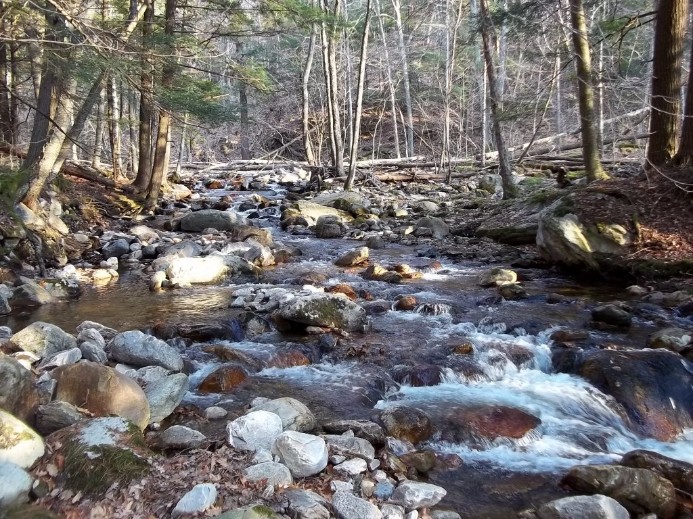 You will have to cross Broad Brook at least once if you take this trail to or from The Dome Trail. The crossing may be a challenge if it is running high.