Jug End is an exposed peak facing north in the Mt. Washington State forest in southwestern Massachusetts. This hike was a good choice for a cool, windy day in late November since the peak can be reached quickly and because the elevations are modest. The area can be reached from the Appalachian Trail junction on Guilder Hollow Road off of Route 41. If you like, you can continue southward toward Mt. Bushnell and later to Mt. Everett for a full day hike.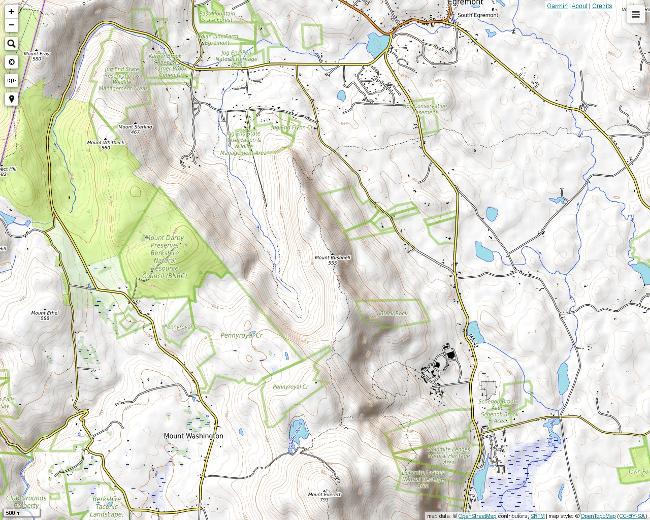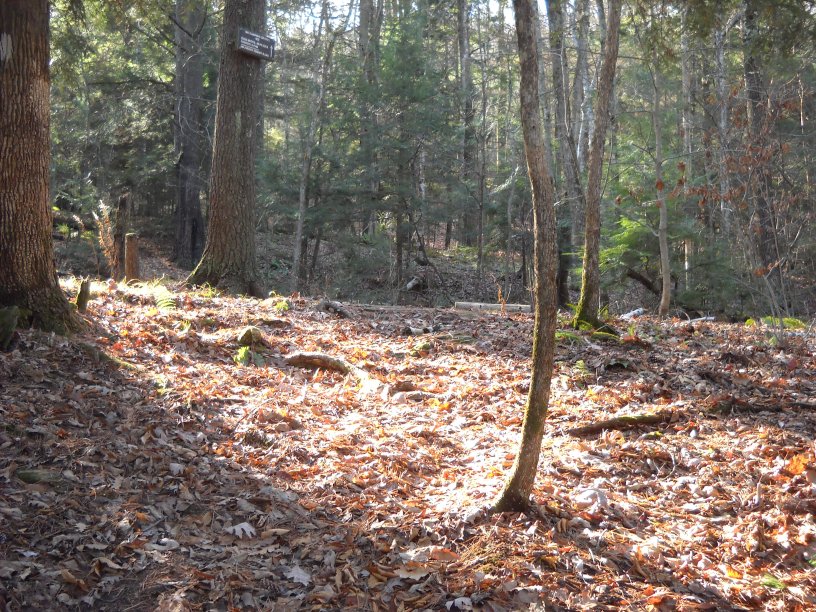 The Appalachian Trail starts off with a deceptively gradual climb.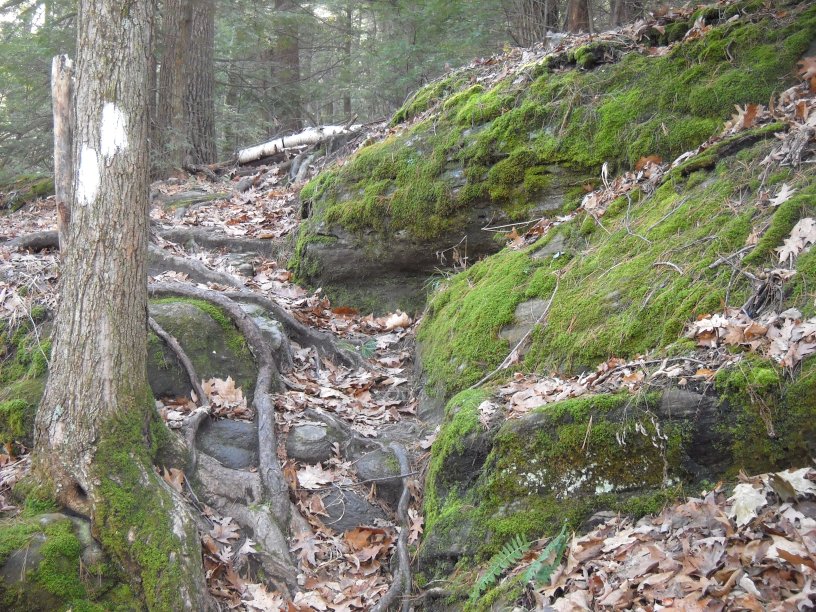 Soon after, the slope increases dramatically. The trail becomes rocky and slippery on the moist leaves.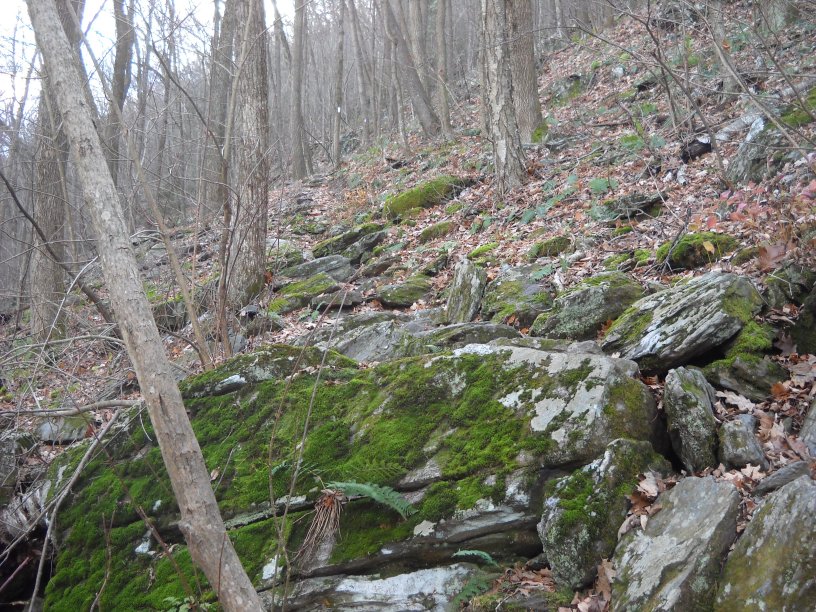 The trail zigzags this slope to provide an easier climb.
One of the many views of Egremont and Sheffield, Massachusetts on the way up to Jug End.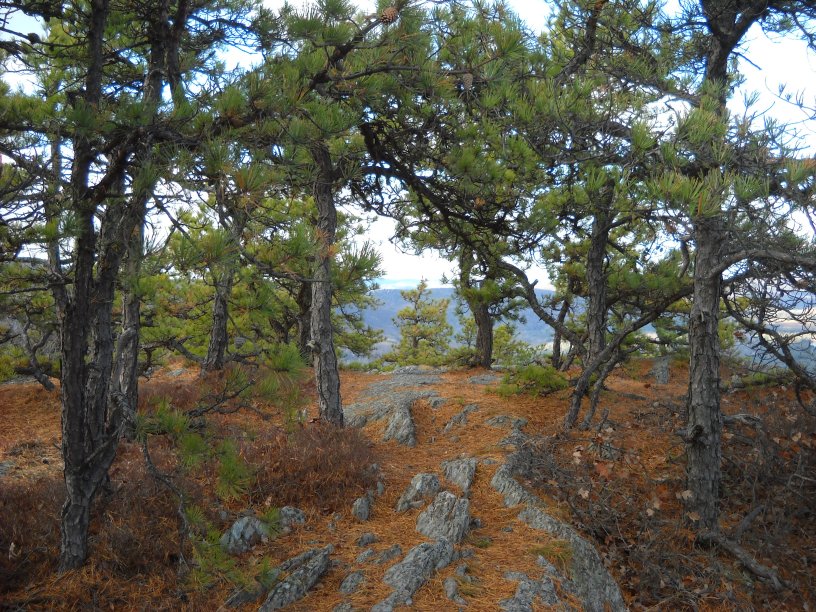 The rocky peak of Jug End.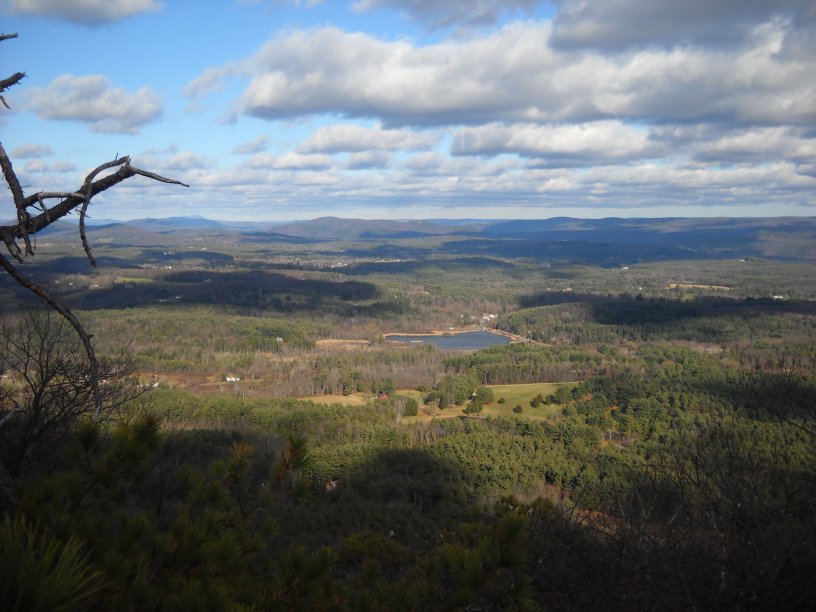 Farms and forest of Egremont, Massachusetts and beyond.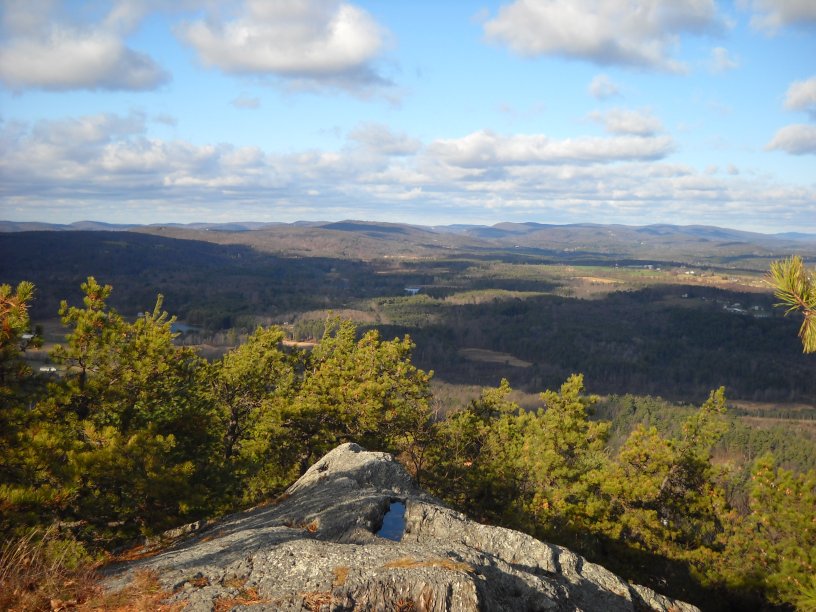 A view to the northwest toward New York State from Jug End.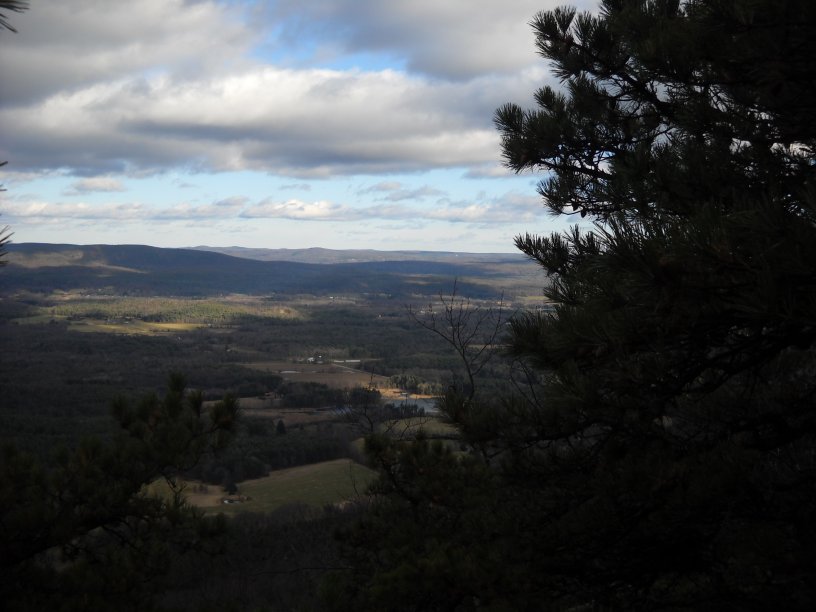 One of the views through the trees toward the southeast on the way to Mt. Bushnell.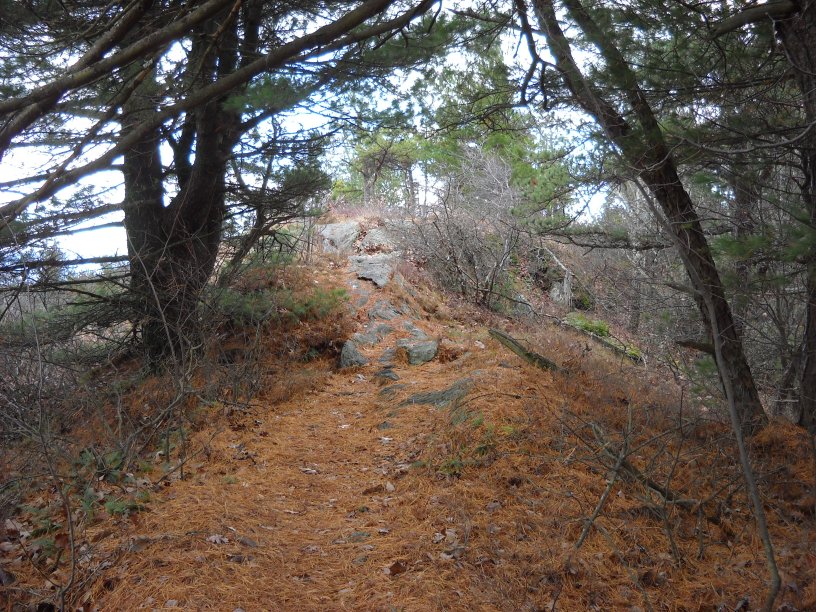 Heading to the top of Mt. Bushnell.
Looking south from Mt. Bushnell. Mt. Everett is in the distance with a dusting of snow on top.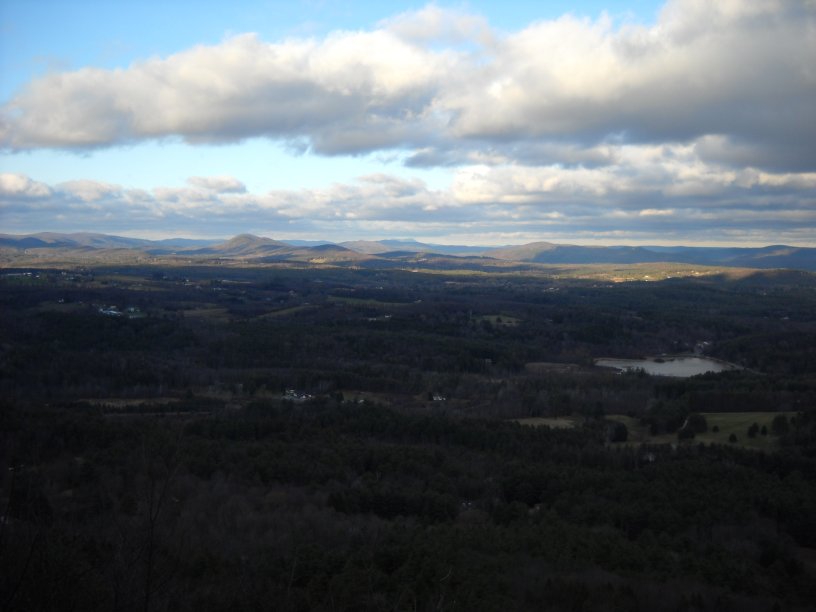 A more dramatic look north from Jug End on the way back on a very cloudy and windy afternoon.