The Ashley Hill Trail is a remnant of an old logging road in the southwestern section of Mt. Washington State Park in Massachusetts. In the 1800s, trees were gathered to make charcoal for the iron industry in this region. The industry declined as coal replaced charcoal, and the iron industry began to move farther west. Since the trail follows a commonly used road, elevations are low, providing for a pleasant hike even in the snow.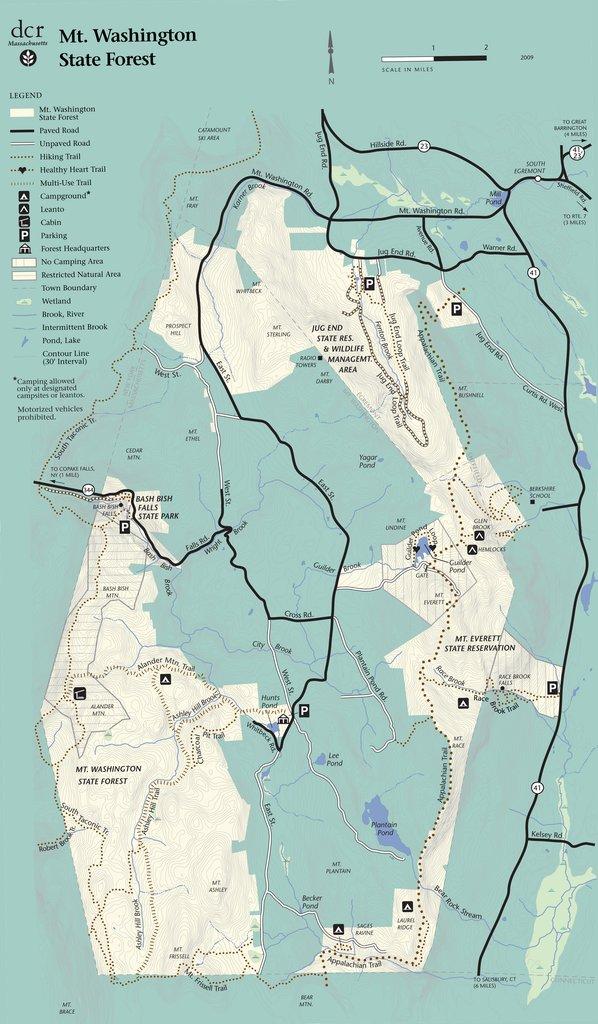 Here is an older map of the area. The newer one is on a smaller scale.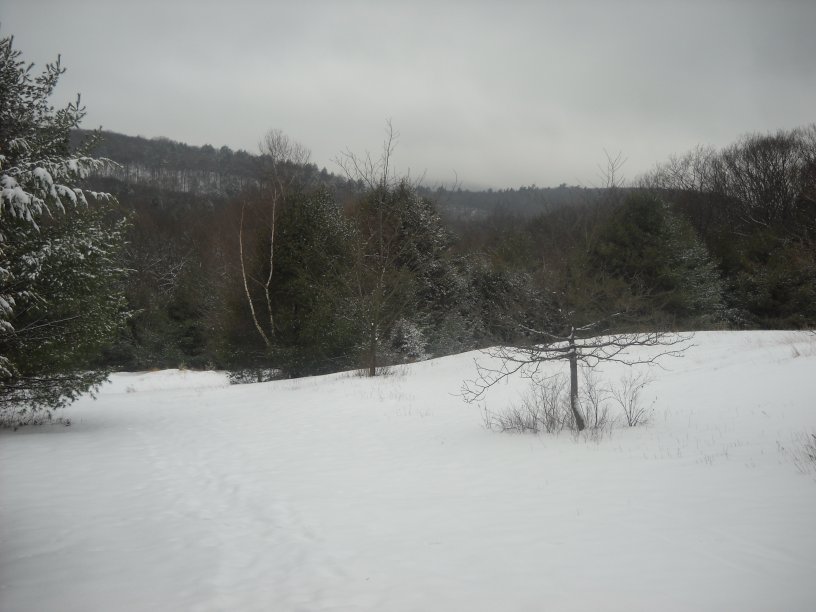 The beginning of the Alander Mountain Trail near the state forest headquarters. The Ashley Hill Trail breaks off of this trail about a mile later.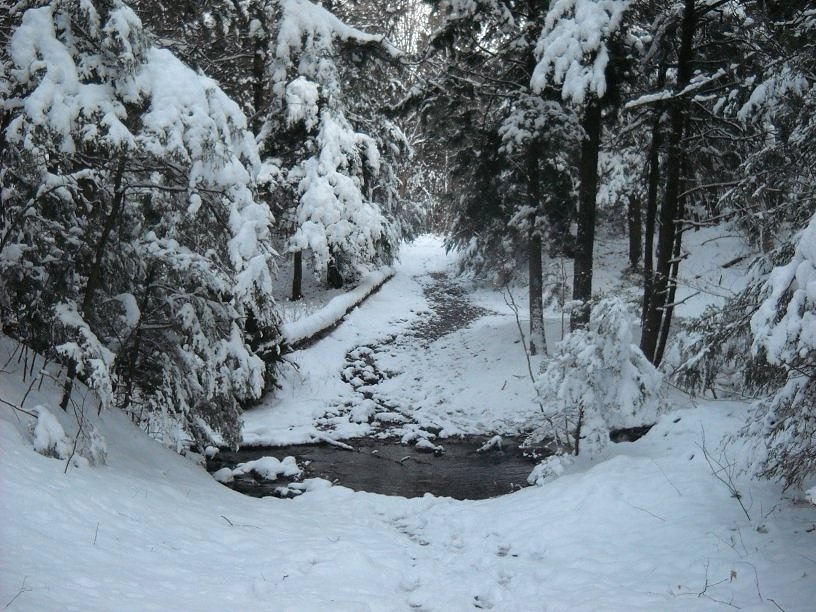 Crossing a small brook on the Alander Mountain Trail.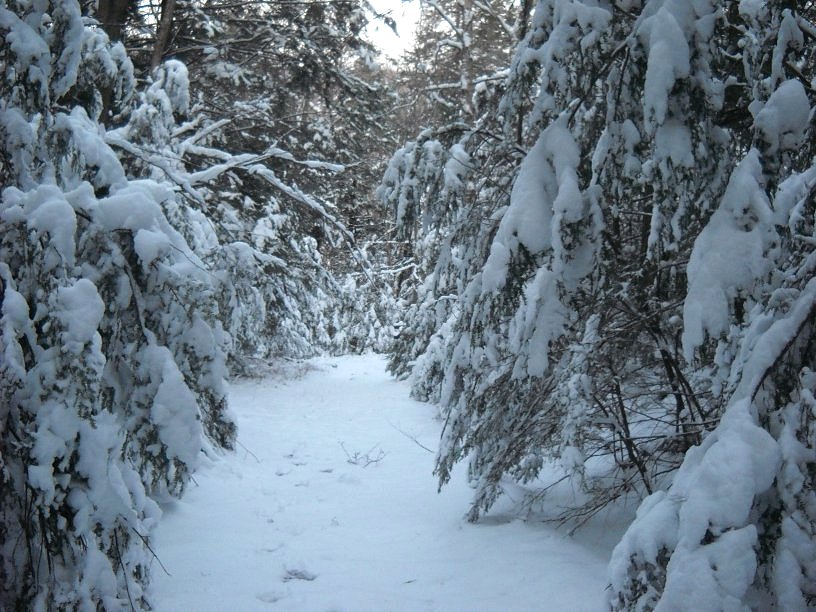 Hemlocks weeping after a recent snowfall.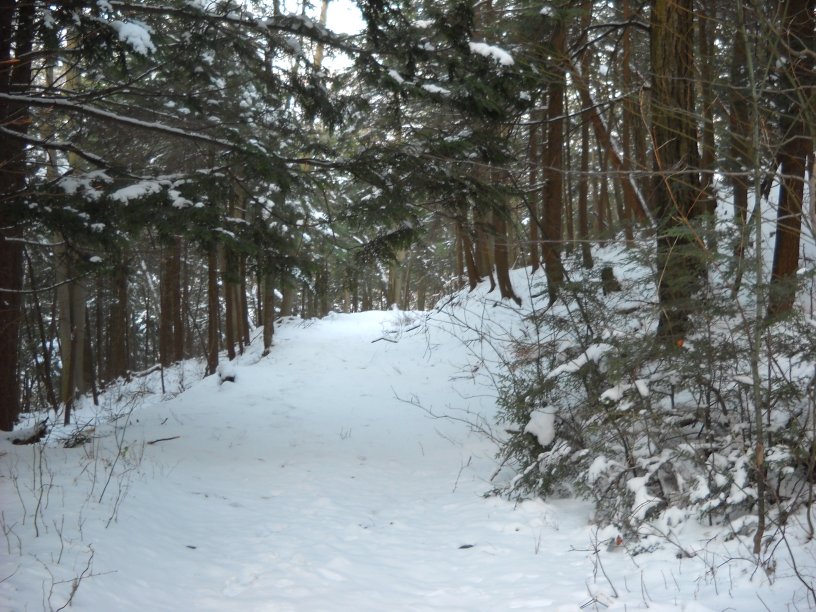 Following the gently sloping terrain. You can tell in some areas that the trail was used as a road many decades ago.
Assorted animal tracks could be seen everywhere in the fresh snow. The animals were carefully hidden otherwise.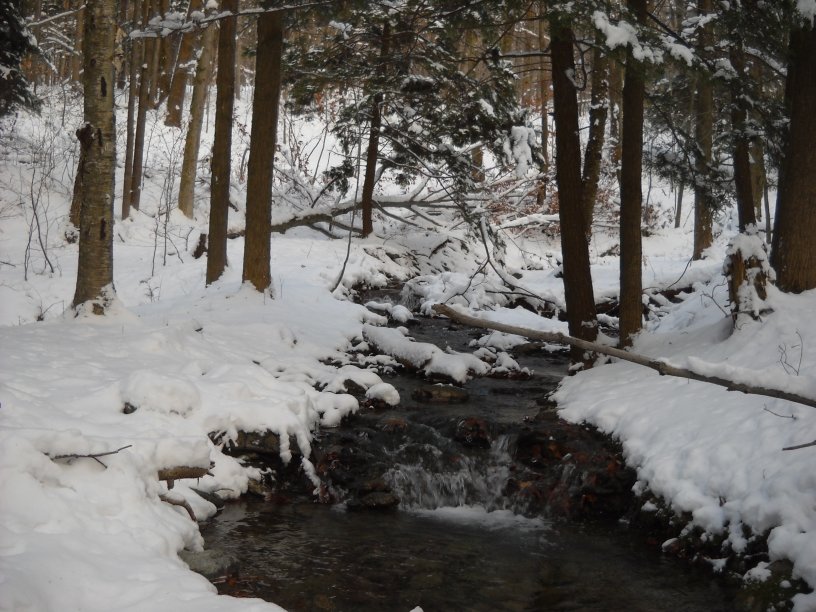 Crossing a larger unnamed brook that flows into Ashley Hill Brook.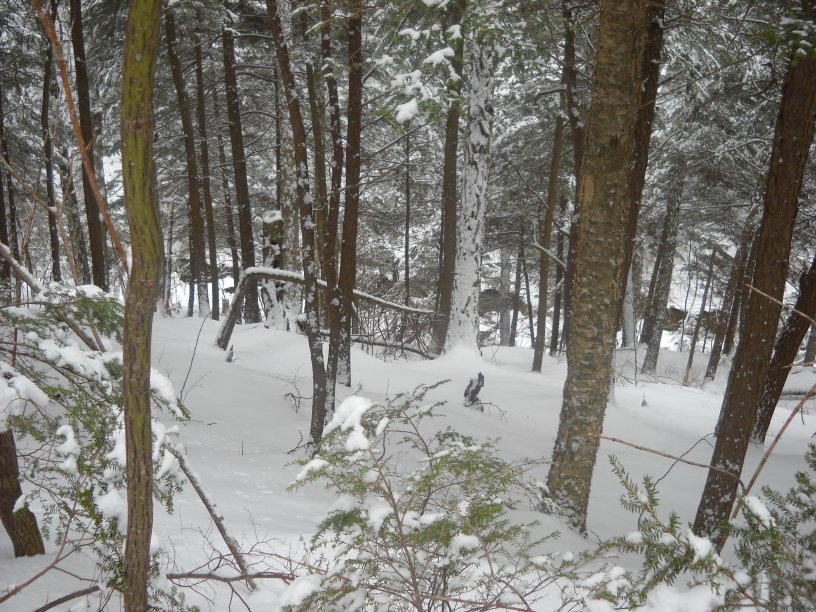 Ashley Hill Brook can be heard all along the way, but it is difficult to see at times because some of it is in a deep ravine.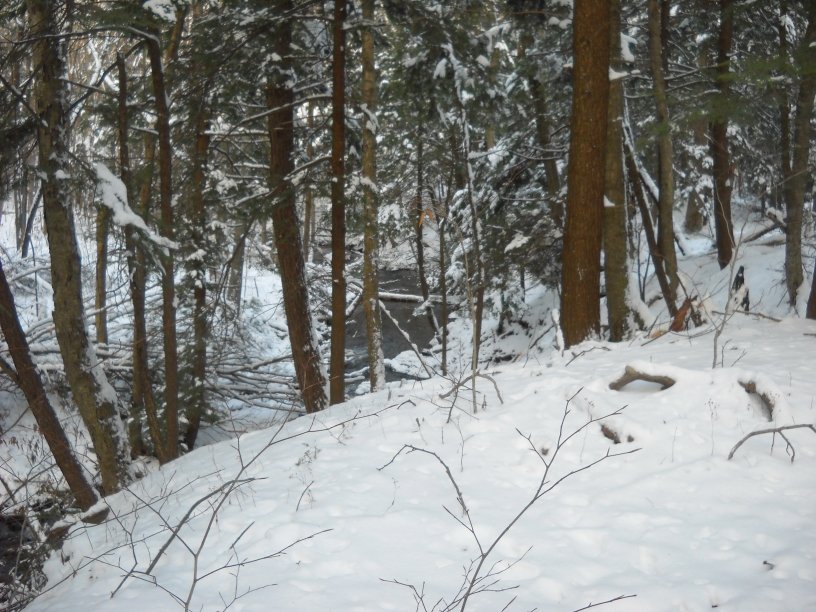 Ashley Hill Brook emerges from the ravine and eventually joins the trail.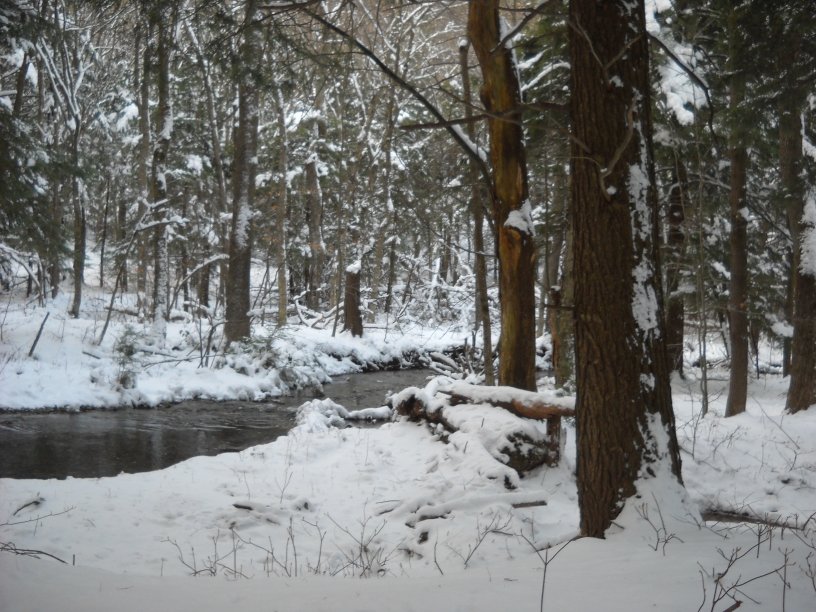 Following Ashley Hill Brook for a distance.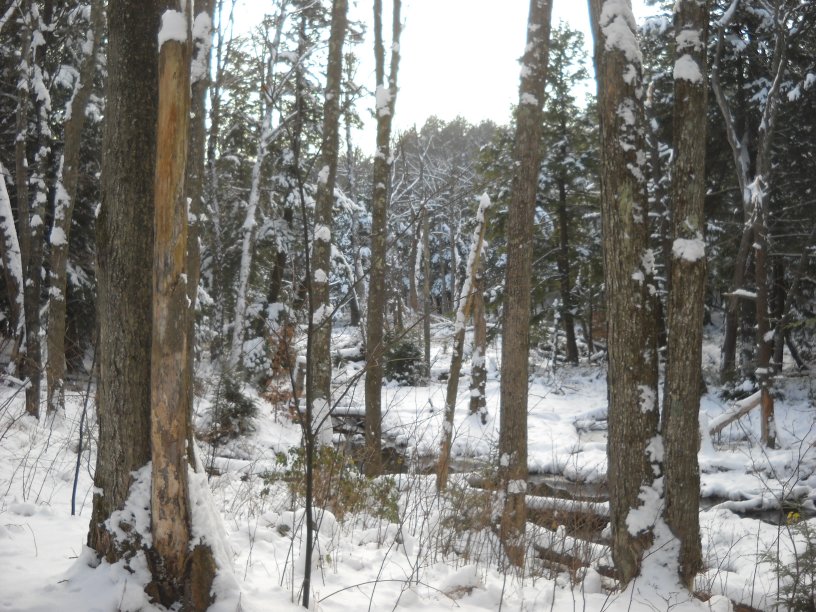 The elevation here is only slightly higher from that of the trailhead. Even so, many trees have fallen. This probably due to the soft organic soil that has accumulated in an old swamp.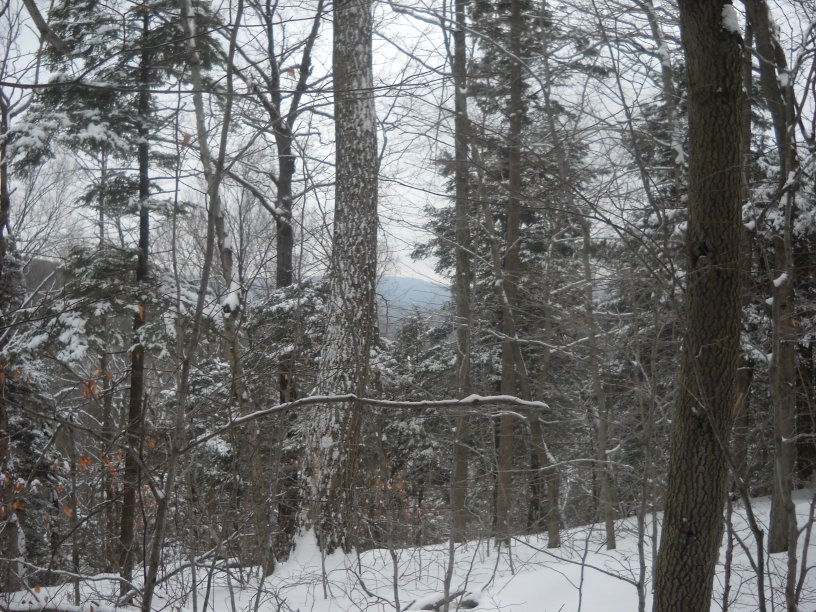 The Ashley Hill Trail meets up with the Loop Trail that goes to the South Taconic Trail and then to Brace Mountain. This is a view toward the southeast with Mt. Ashley (can't be positive from this location) in the distance.