Yokun Ridge is a land conservation zone that runs from Pittsfield to West Stockbridge, Massachusetts. Its two main divisions are Lenox Mountain to the north and West Stockbridge Mountain to the south. The Audubon Society operates the Pleasant Valley Wildlife Sanctuary, one of the many attractions there. There are many trails going through the area, although some are better maintained than others. The extreme south end can be the most challenging to navigate. The Berkshire Natural Resources Council published an excellent map at one point. There are still some maps online if you look around. Click here to view a map of this region.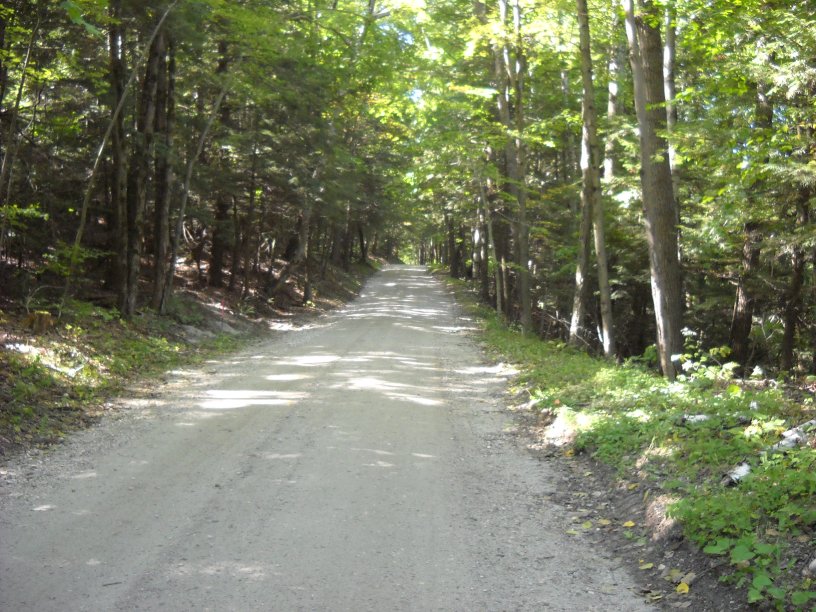 Looking for the trail entrance on Reservoir Road near the Pleasant Valley Wildlife Sanctuary.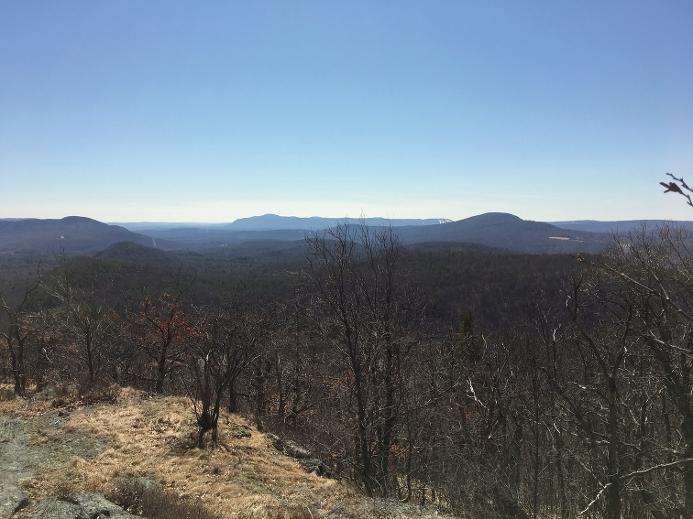 A local attorney, Kelton Burbank, worked to set aside this land for public use. The Burbank Trail, shown here, is the best maintained and marked trail in the area.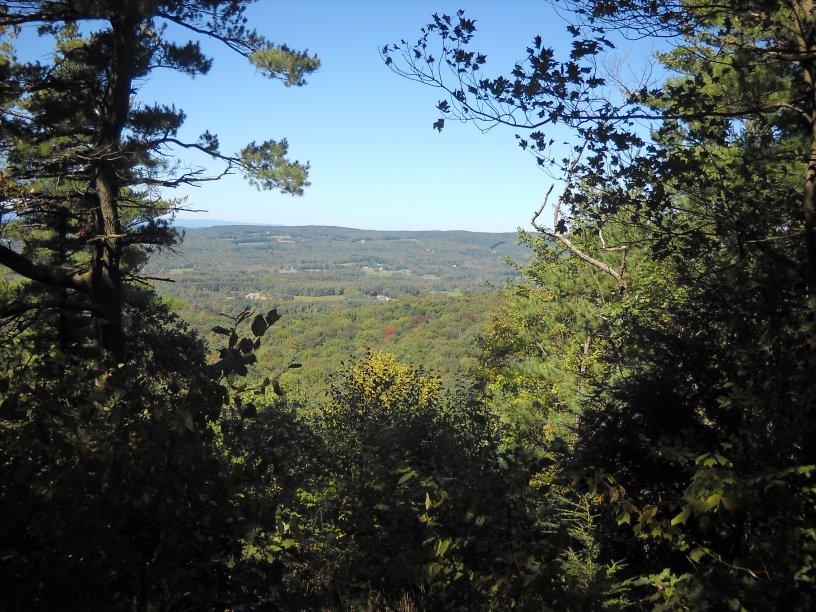 This is a view from the man-made Burbank Trail lookout.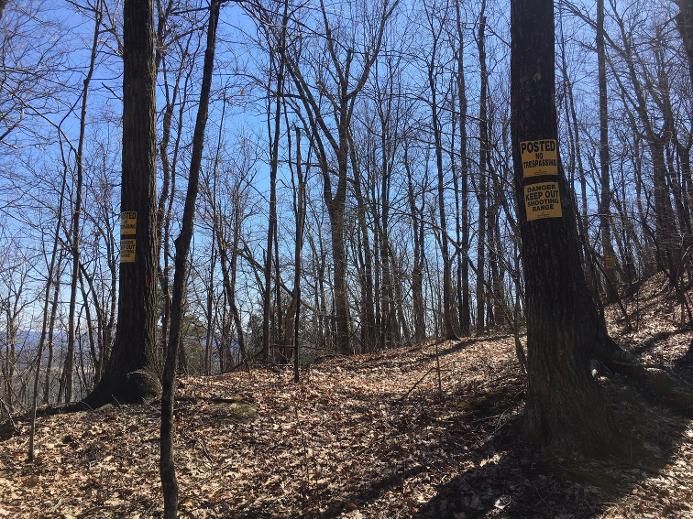 Mountain laurels growing underneath the power lines in between the east and west sections of the Burbank Trail.

The butterfly on the left cooperated with the camera. On the right, lichens and moss on a rock.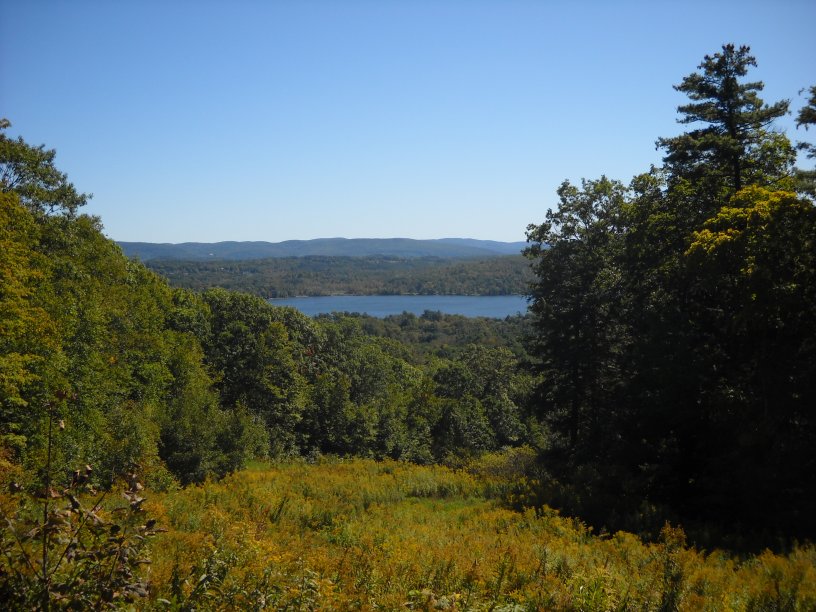 Olivia's Overlook at the end of the Burbank Trail on Lenox Road. There is a parking lot right off the road for tourists.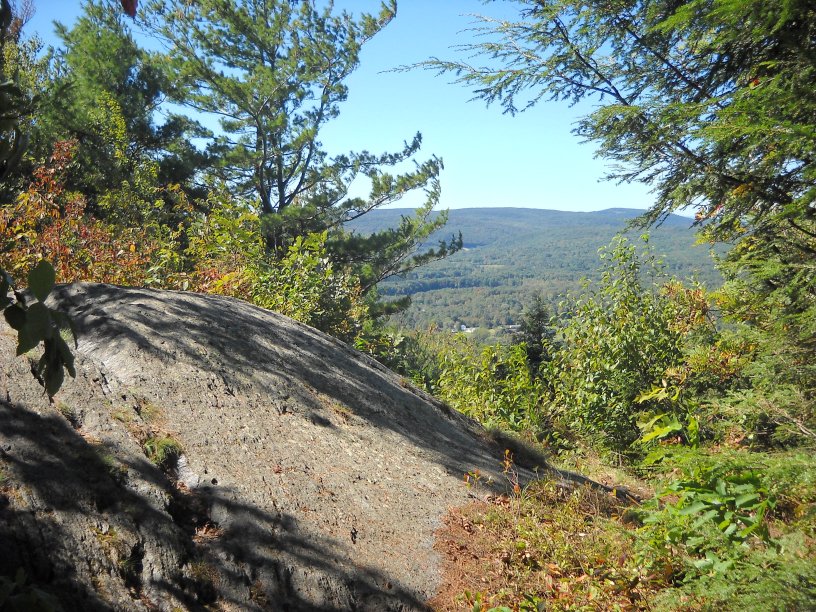 The Yokun Ridge Trail is accessible from a dirt road leading to a radio tower off of Lenox Road. Maps were needed to find the road and the unmarked trail. This is a view to the west from the trail.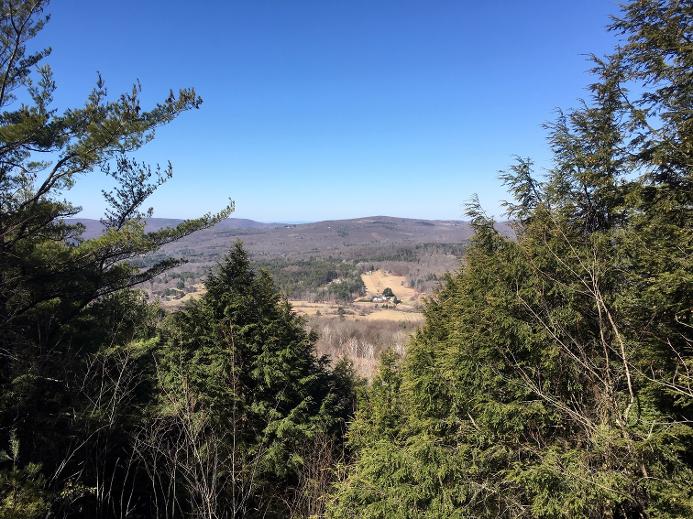 Creative modern rock sculpture off of the Ridge Trail. There are several lookouts in this area. Years ago, there were probably many more that have since become overgrown.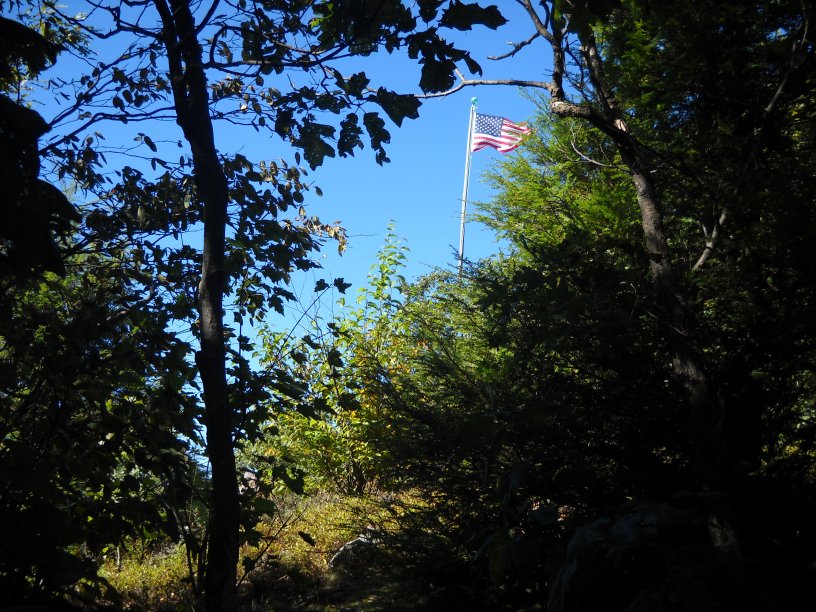 A flag placed by hikers on one of the peaks on West Stockbridge Mountain. It is supported by a big pile of rocks.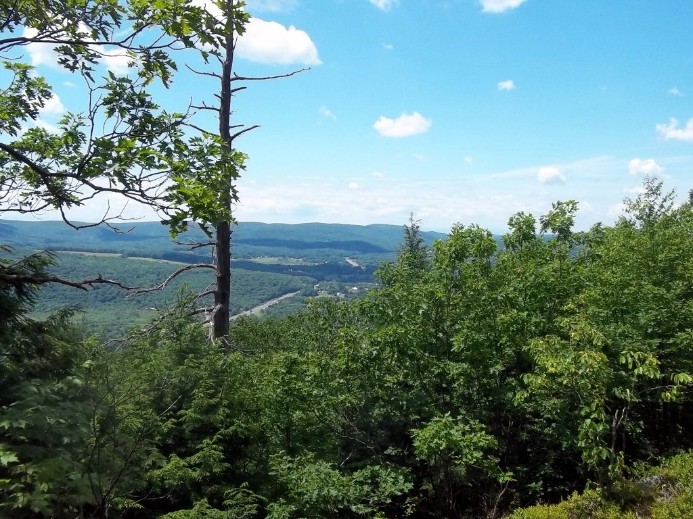 Another view from West Stockbridge Mountain. The Massachusetts Turnpike can be seen heading into New York State.
The top of Stock Mountain, the highest point on the West Stockbridge Mountain ridge. The tree on the left was recently blown down, but the sign is still on it.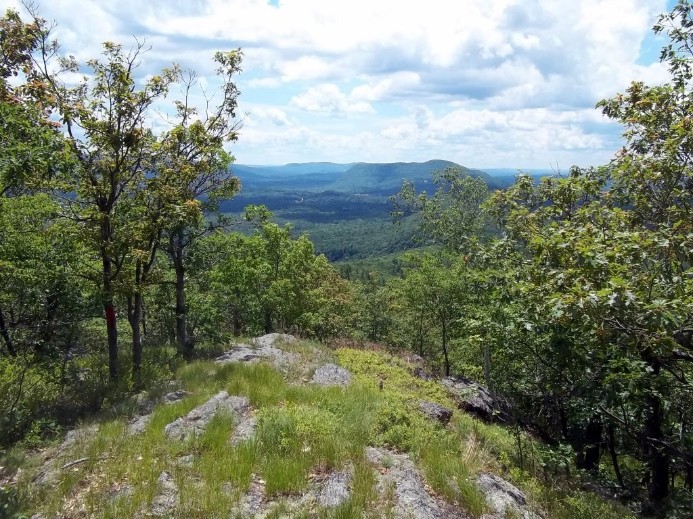 As you get closer to the south end of the ridge, a line of Stockbridge Water Department "No Trespassing" signs appear on the east side of the trail. There is a high rocky area between the signs and the the trail that offers spectacular views to the south, east and west.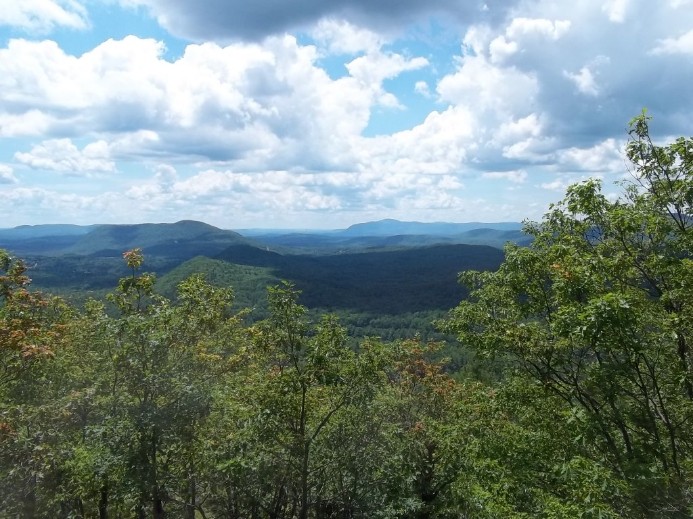 Another view from the south end of Yokun Ridge. By the way, if you hear gunfire, it will be from the firing range at the base of the hill.