October Mountain State Forest is the largest state forest in Massachusetts. The headquarters is located in Lee, but most of the park is located in the town of Washington. October Mountain State Forest is home to an extensive network of trails for snowmobiles, cross-country skiing and hiking. Fishing and camping are other popular activities. Click here to view a map of this region.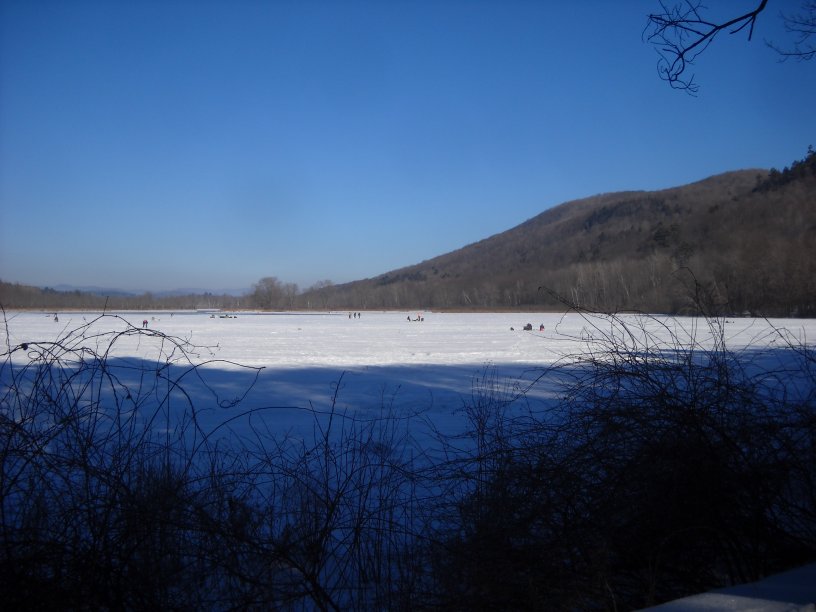 Ice fishing on Woods Pond. Fishermen cart their kids and supplies out on sleds. By the way, much of the pond was not frozen on this day!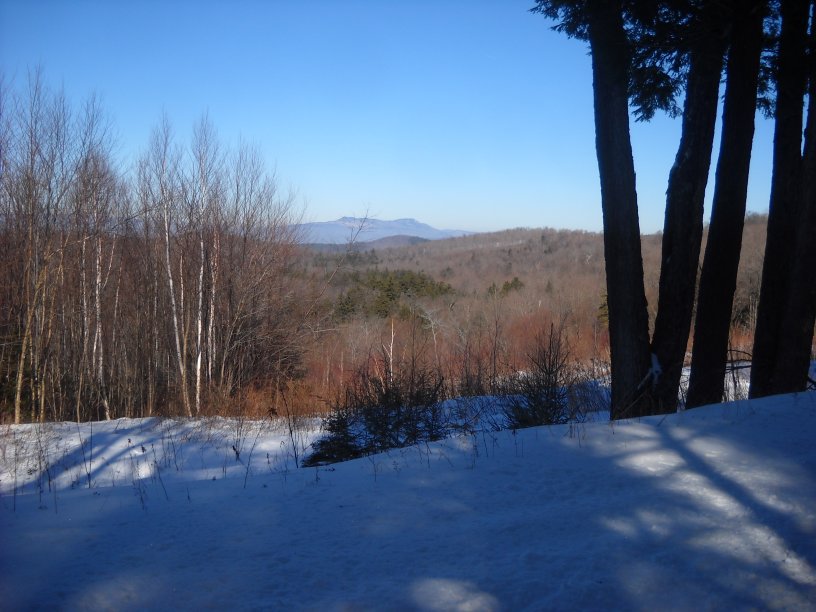 Schermerhorn Road merges into Lower Tower Road, which leads to a lookout with an awesome view of the south slopes of Mt. Greylock. There are other names for this road (Lee Road, Felton Pond Road).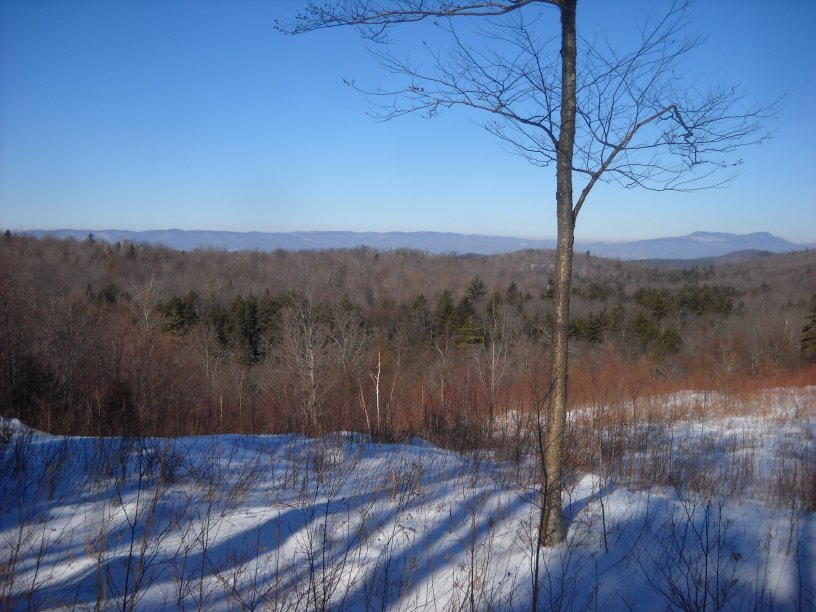 Eventually, more of the Taconic Range on the New York border comes into view.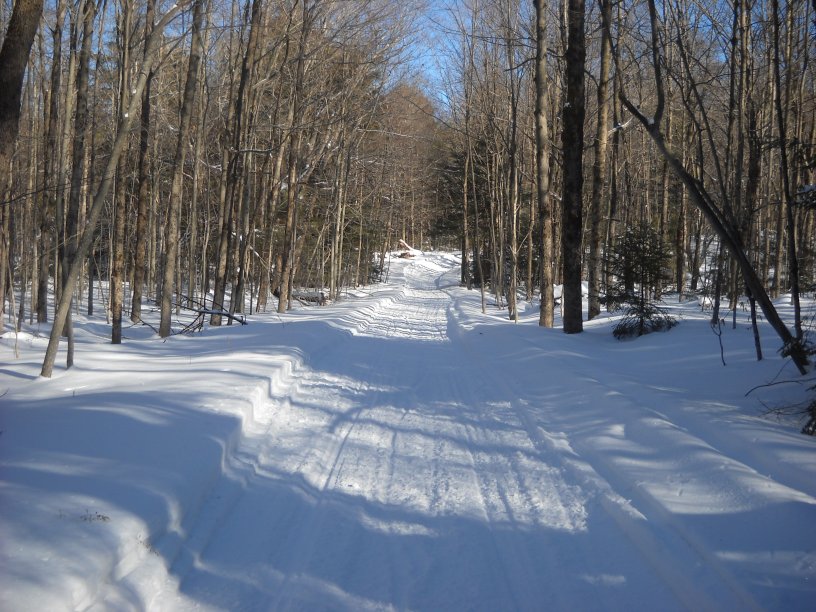 Sharing the road with speeding snowmobilies on the Aqueduct Trail.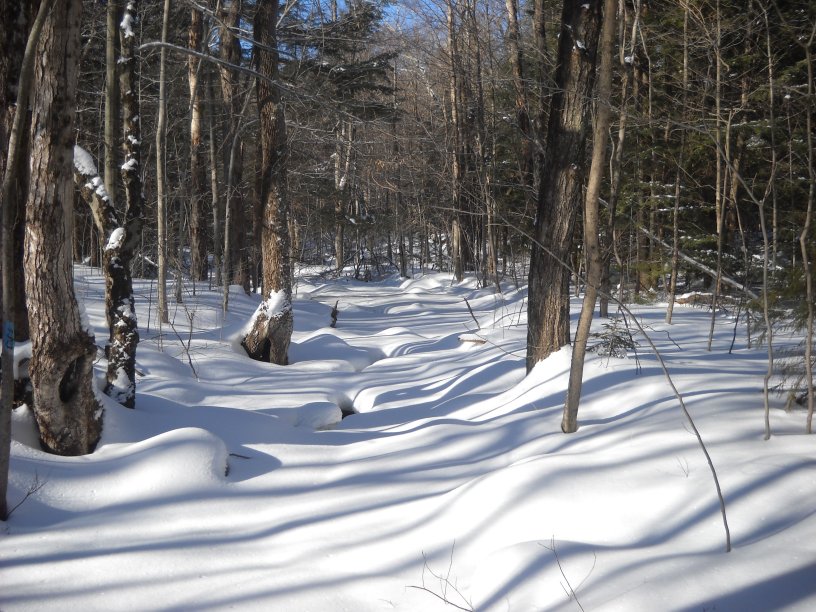 Many of the brooks were completely covered with snow this time of year. Elevation plays an important part though.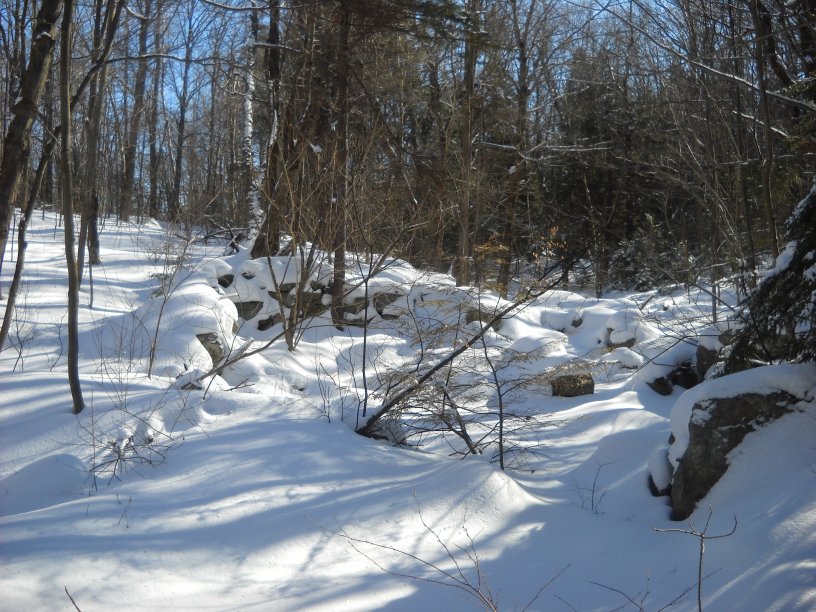 An old foundation on the Aqueduct Trail. The stones were impressively large.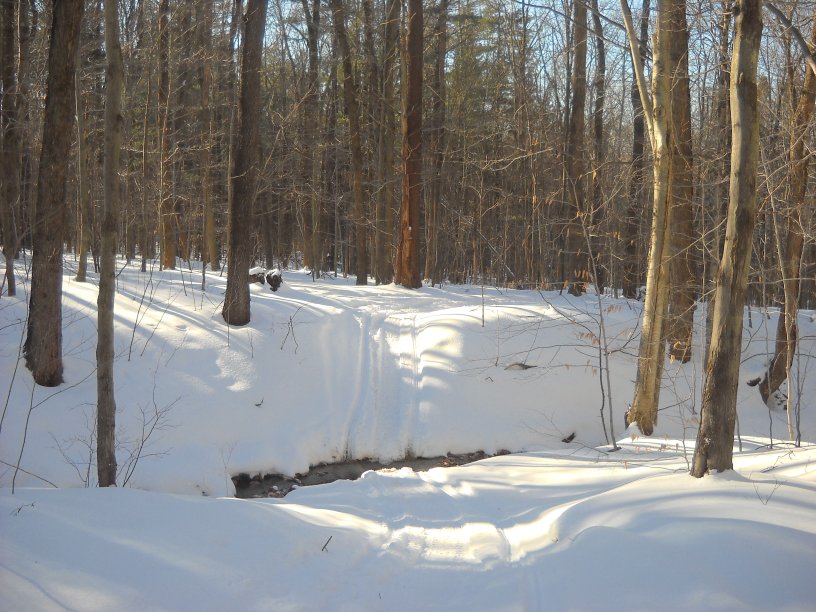 Crossing Mill Brook on New Lenox Road. It appears that a bridge might have been here at one time.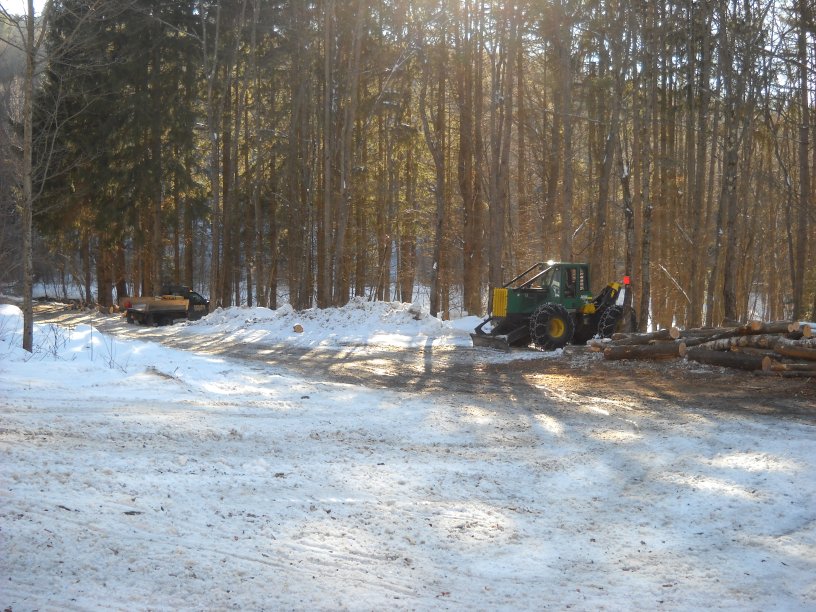 New Lenox Road gets wider and eventually becomes paved as you travel westward. Debris from a lumbering operation litters the road here, but the odor of fresh wood fills the air.
Following Mill Brook all the way down New Lenox Road.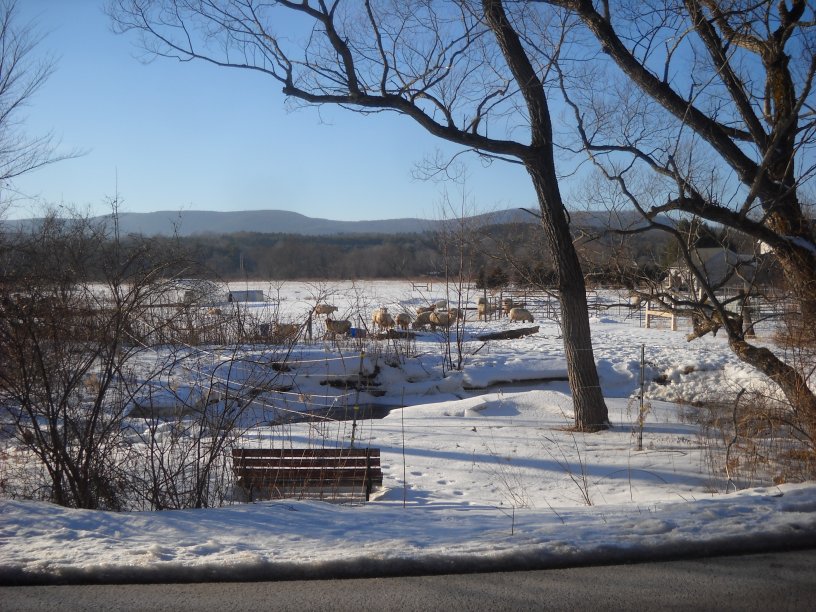 Sheep on a small farm on Roaring Brook Road.
Butterflies and other interesting insects can be found in abundance in summer, as well as wild turkeys and many other plant and animals.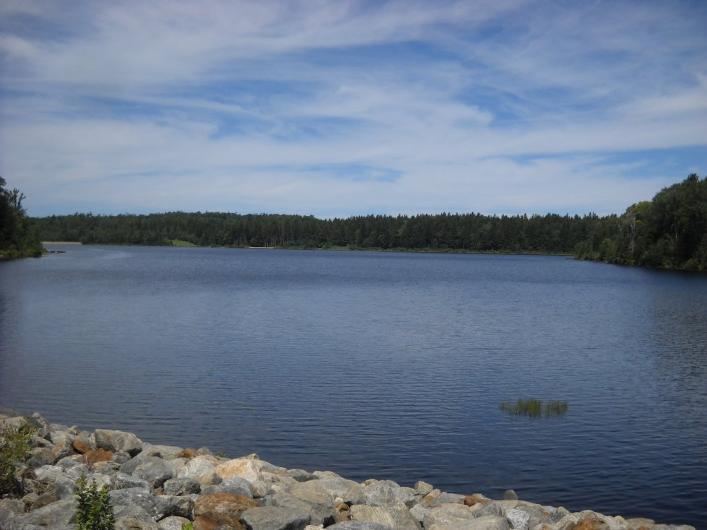 October Mountain Reservoir is located in the center of the state forest.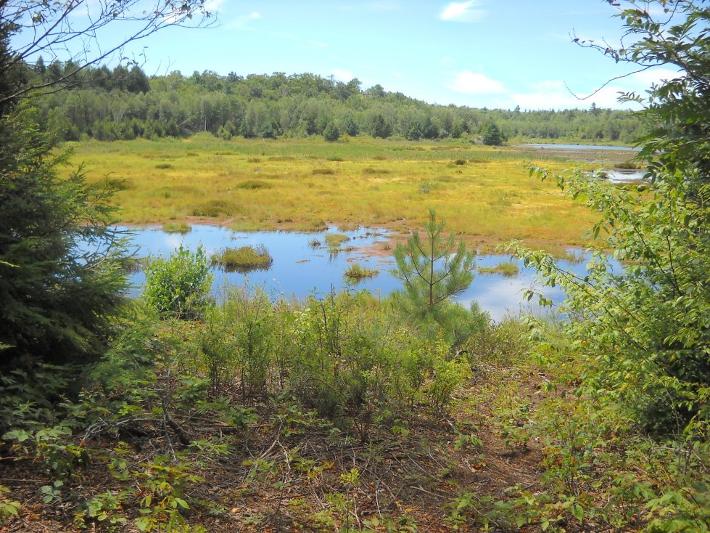 One of the marshes adjacent to October Mountain Reservoir.