Brace Mountain is in New York near the Connecticut and Massachusetts state lines. There are a few different ways to approach the mountain. The beginning of the South Taconic Trail can be reached from Quarry Hill Road in Northeast, New York. The trail can be steep in spots, but there are great views all along the way. Brace Mountain has a south and a north peak, and both have good views. There is also a side trail that runs to the south at the top of the ridge, but it is not marked and tends to veer off in different directions to several rocky high spots. Click here to view a map of this region.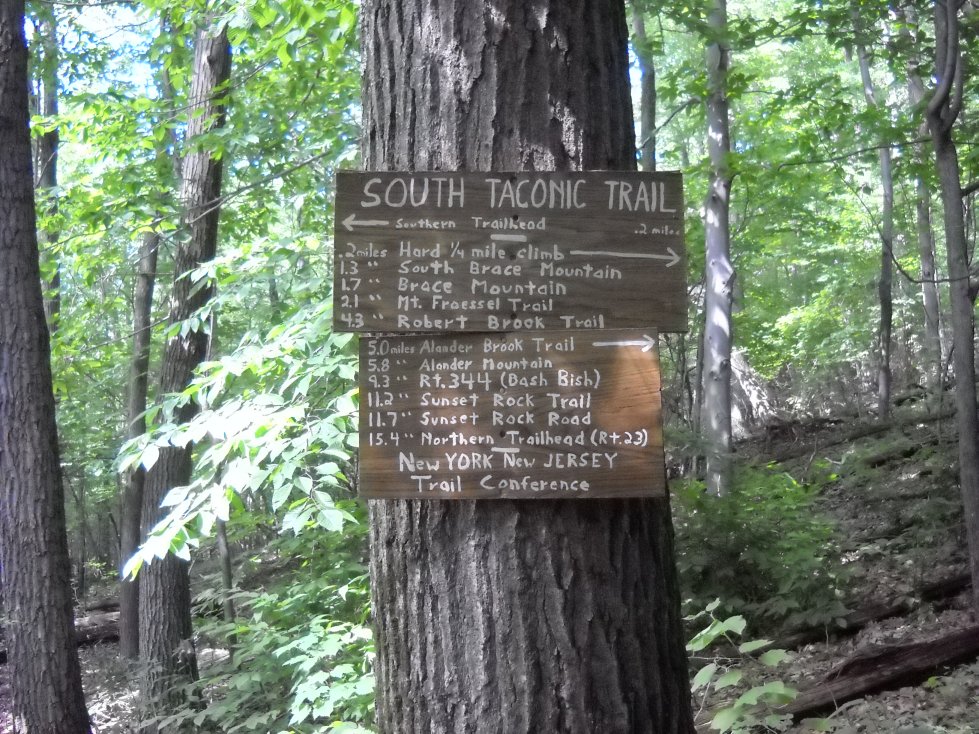 The welcome sign a few minutes from the parking lot in New York.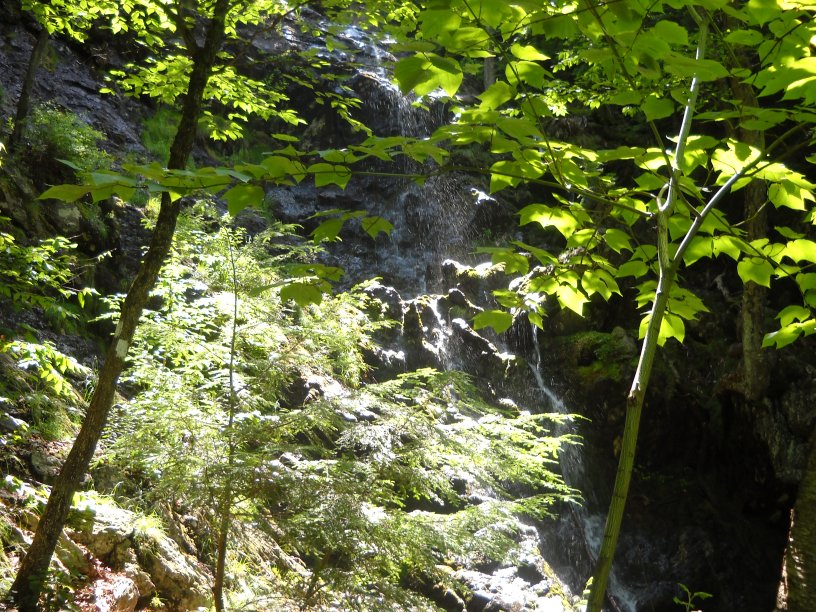 An unexpected waterfall along the South Taconic Trail.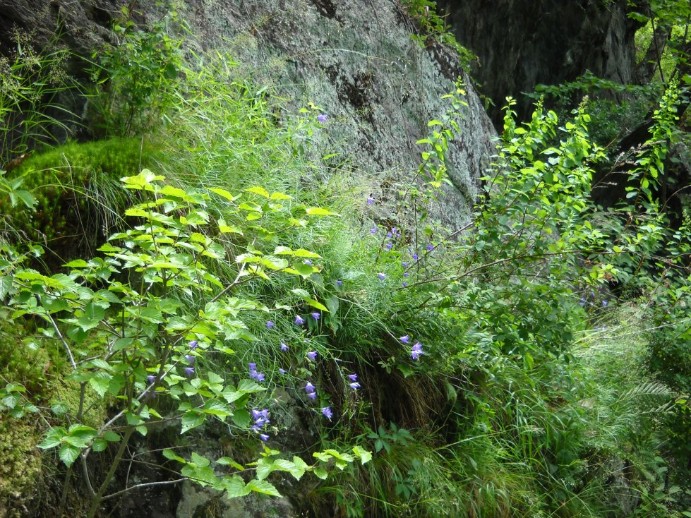 A harebell plant in bloom along the rocky trail.
Some of the trail is exposed and requires a bit of scrambling.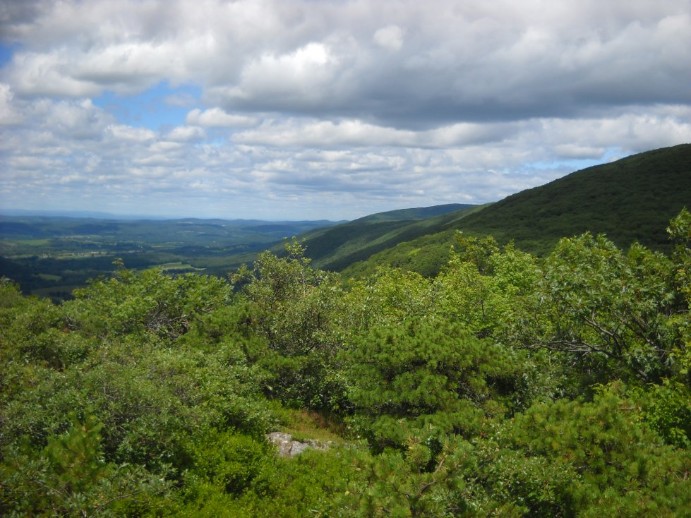 A side trail takes you south of South Brace Mountain where you can see more of the ridge. Alander Mountain is in the distance.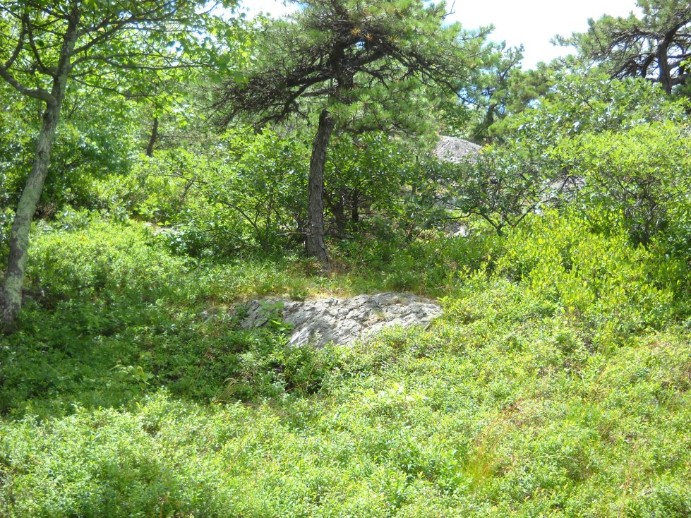 Lowbush blueberries, dwarfed pitch pines and mountain laurels can be found in abundance south of South Brace Mountain.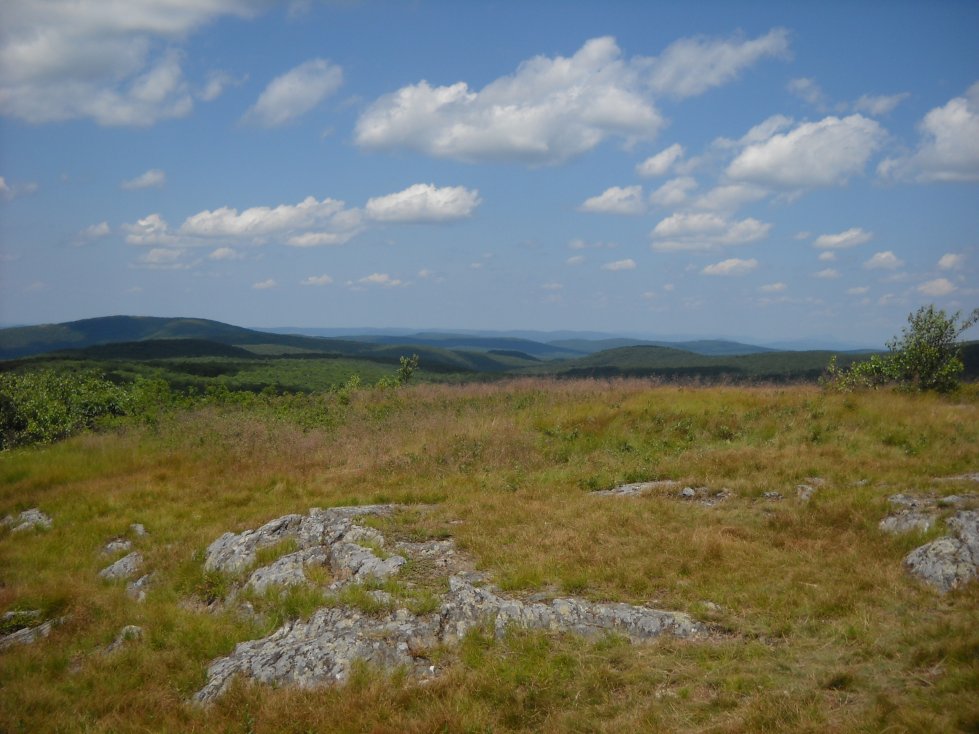 Many other mountains are visible on the east and north sides of Brace Mountain.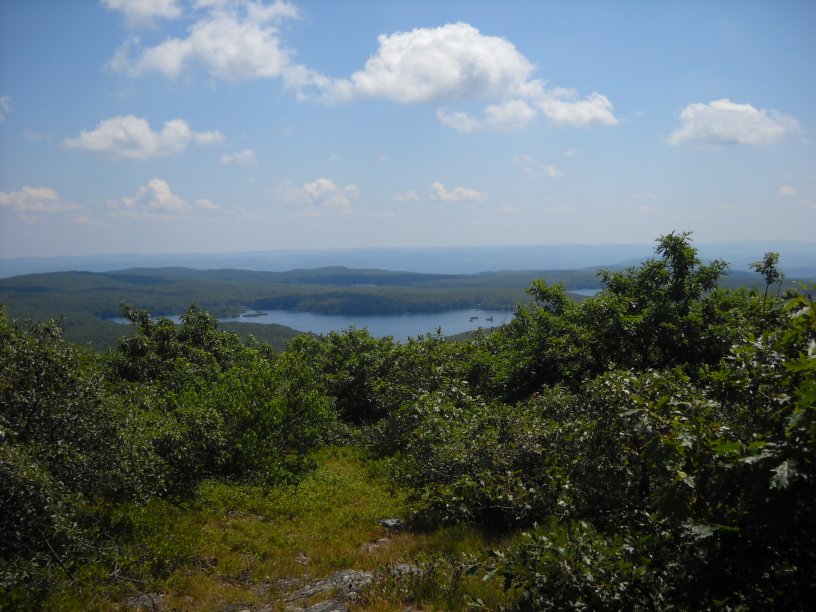 A view of Riga Lake in Connecticut.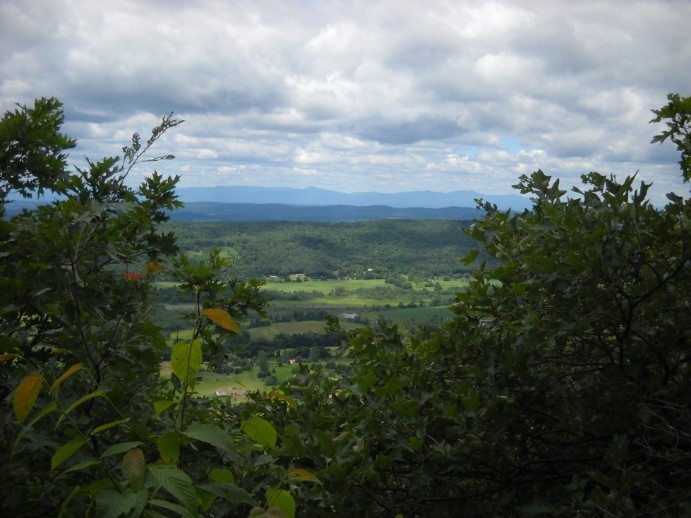 A view west into the town of Northeast, New York. The Catskills are in the distance.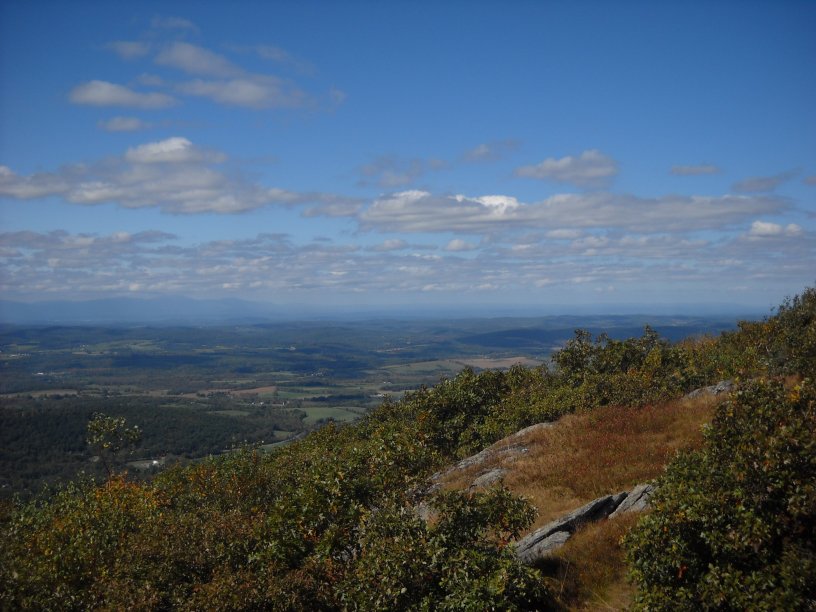 A view to the northwest toward Ancram, New York in early fall.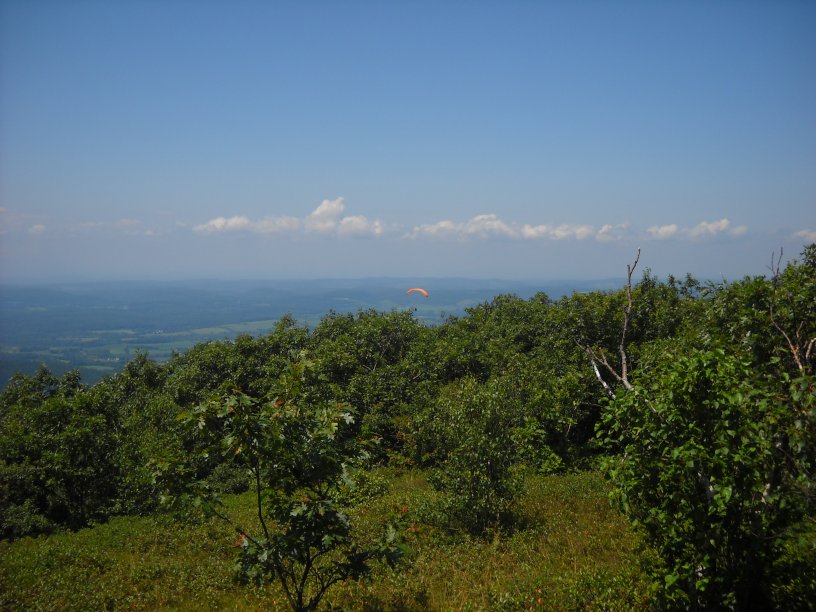 Brace Mountain is open enough for paragliders to take off from.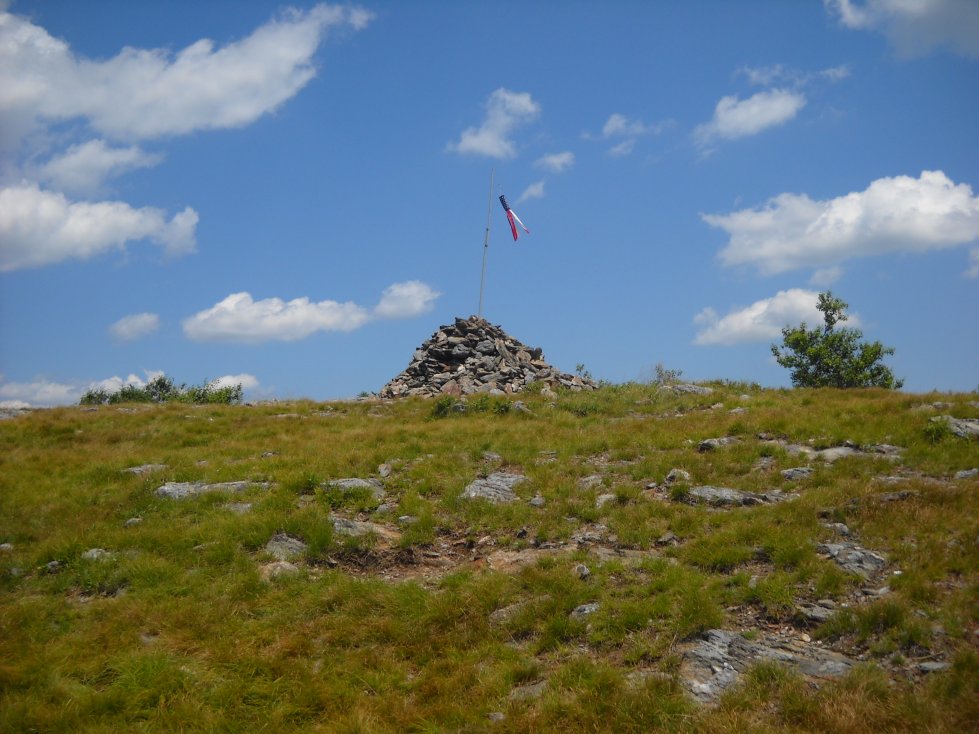 The peak of Brace Mountain