The Snow Hole is a cave in a depression on the Taconic Crest Trail in New York State near the southern Vermont border. They say several adults can fit in the cave and that snow can be found inside even in warm months. The hike to the Snow Hole begins at Petersburg Pass in New York on Route 2. There is a lot to see along the way. Click here to view a map of this region.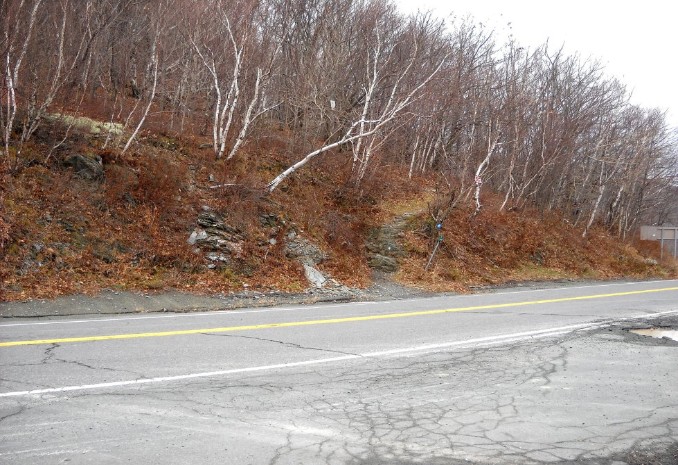 The trail entrance is across the street from the Petersburg Pass parking lot near the high point on Route 2. The trail is marked well with blue and white plates.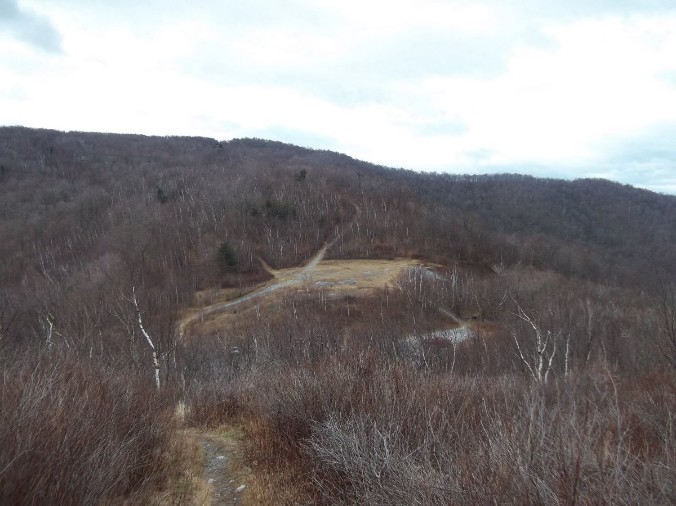 A look back at the former Petersburg Pass ski area. The parking lot can be seen faintly through the trees.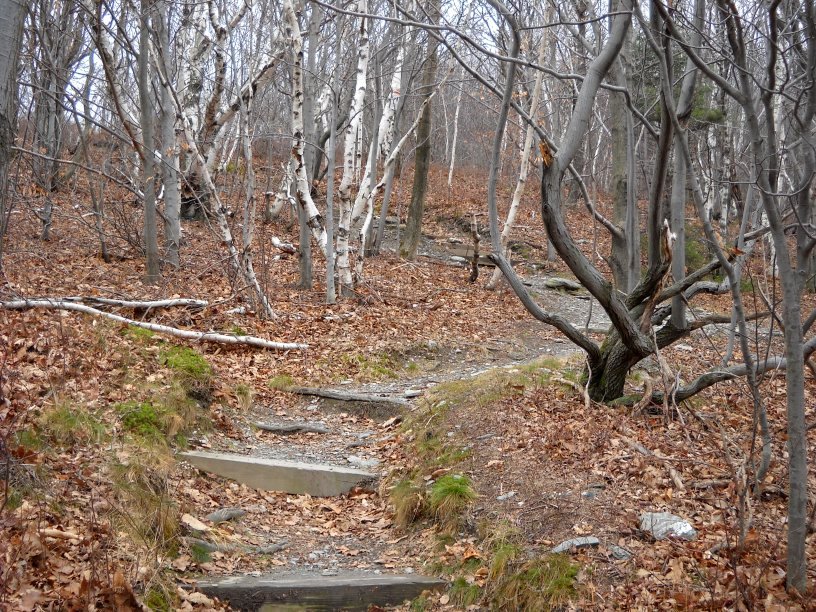 A stairway going up the steeper first section.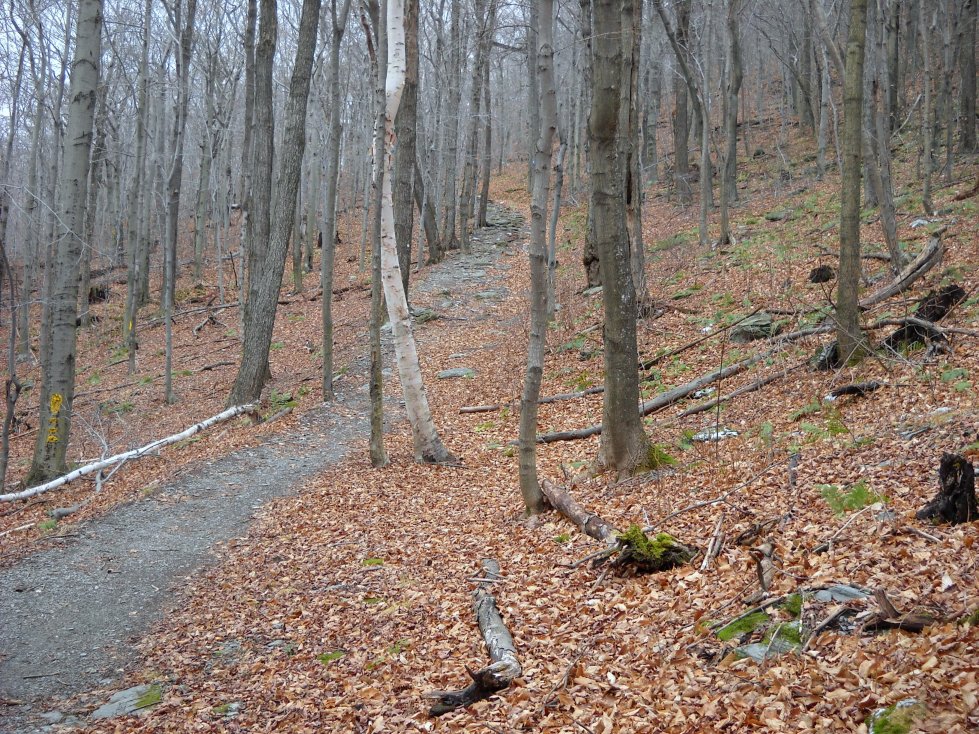 Most of the trail is very clear with an occasional fallen tree blocking the path.
Crossing a more level wet section on planks. You can go around them if you like.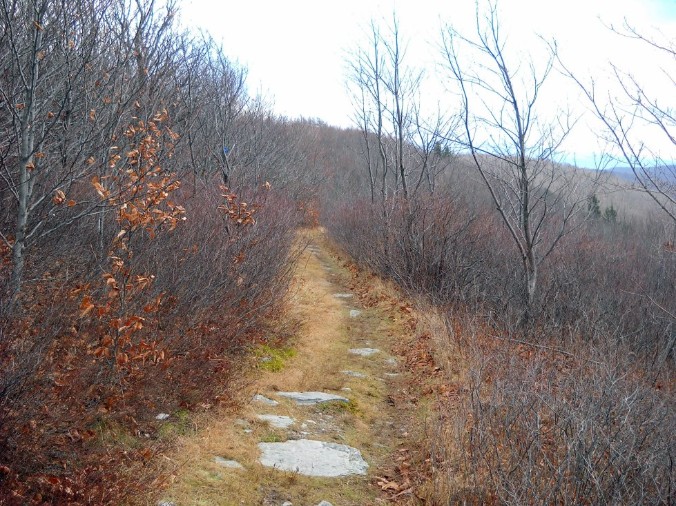 The Taconic Crest Trail crosses through an area informally referred to as White Rock, not to be confused with a peak farther south on the trail called White Rocks, which is shown on most maps. At White Rock there are exposed sections on the trail that provide many views to the west and south.
A view south toward Route 2 and Mount Raimer. The slightly higher peak behind Mt. Raimer is Berlin Mountain.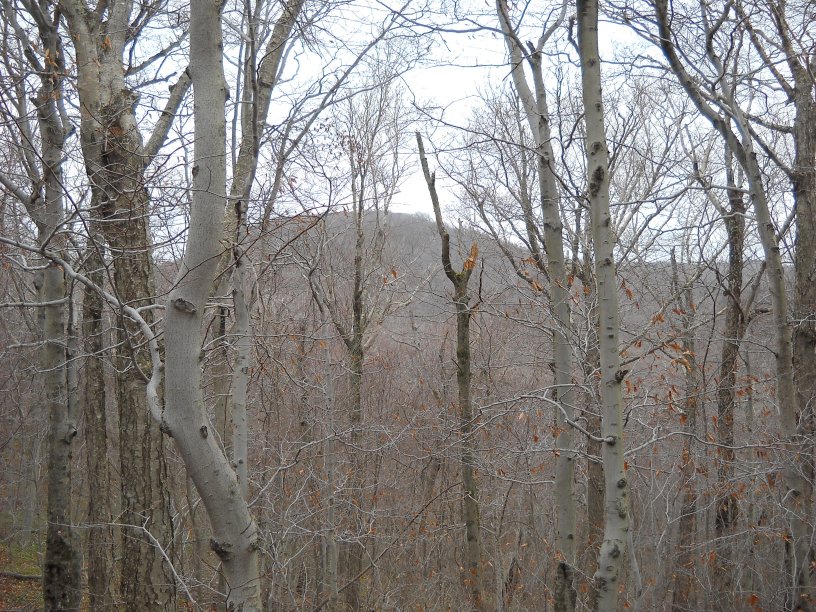 You can see a few peaks ahead of you on the trail. They don't take as long to climb as it may seem. This particular one is named Bald Mountain.
A view of the Snow Hole. You have to climb down into it to reach the cave, which is narrow.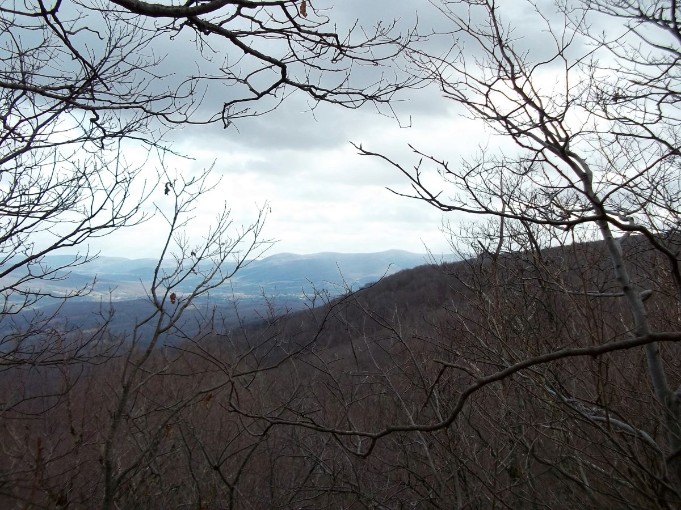 Looking southeast toward the Vermont/Massachusetts state line from Bald Mountain. You can see a little of Williamstown here.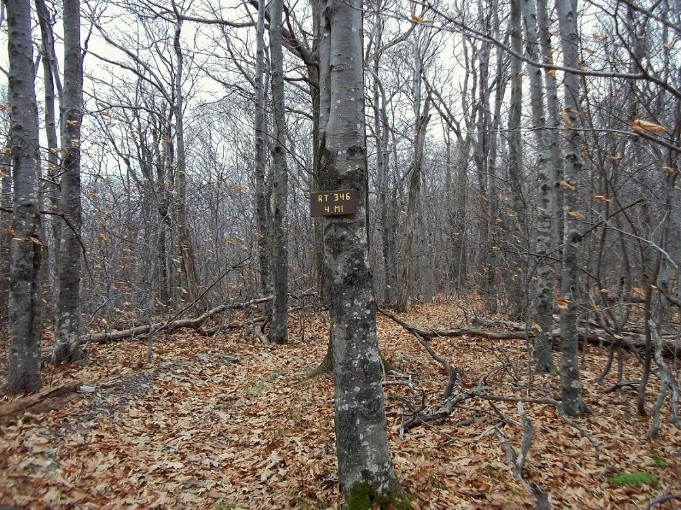 If you continue north on the trail, you will see a sign saying that you are 4 miles from Route 346. You will reach the Prosser Hollow access trail about half-way there.
The view northwest into Petersburgh, New York on the way back from the Snow Hole. A snow shower and some wind is headed in our direction.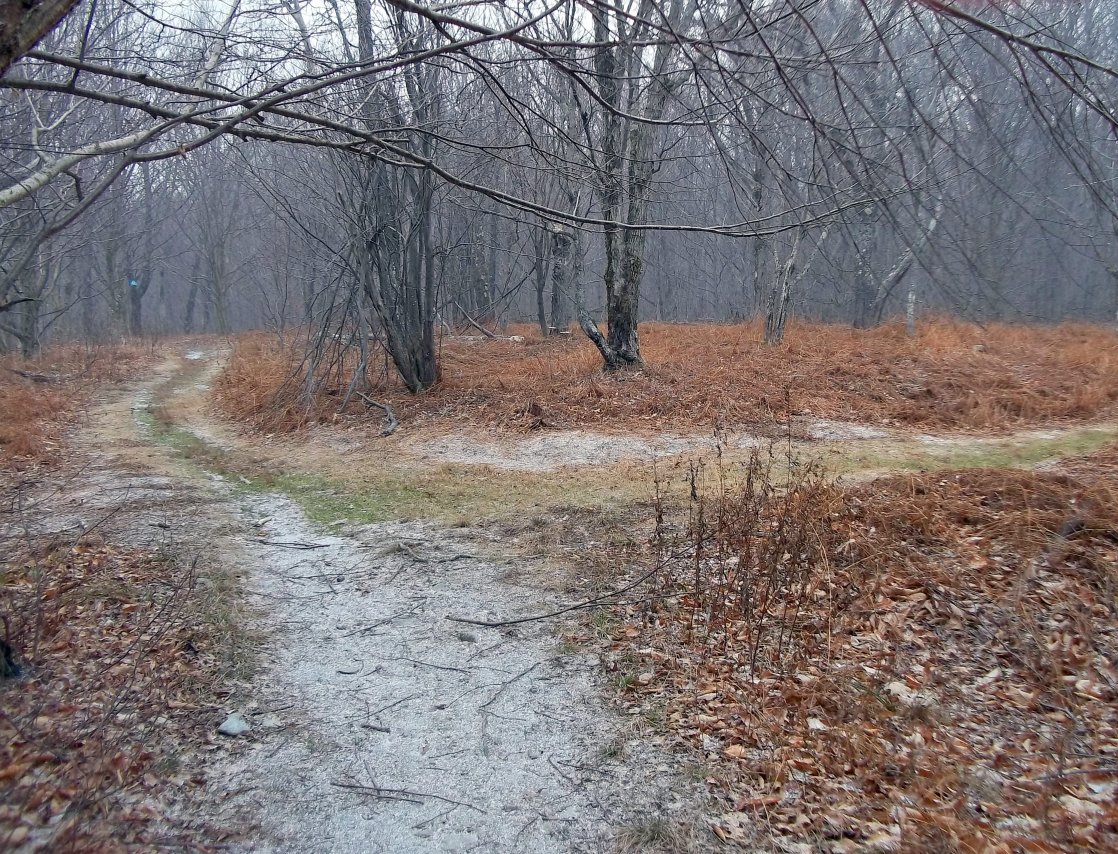 The snow begins to settle in a few areas. The side trail on the right stems from a network of unnamed trails in Pownal, Vermont. The brown ground cover is composed of dead fern fronds.