Most people who visit Mohawk Mountain State Forest in Cornwall (and Goshen), Connecticut drive to the top for the scenic view to the north and then drive back down again, but you can actually spend a couple of days in the state forest hiking the many trails and roads in the area. The park is quite large, and there are many interesting and diverse sights and activities. Colorful, detailed maps are available online from the state DEP, and there is convenient parking in several areas. Click here to view a map of this region.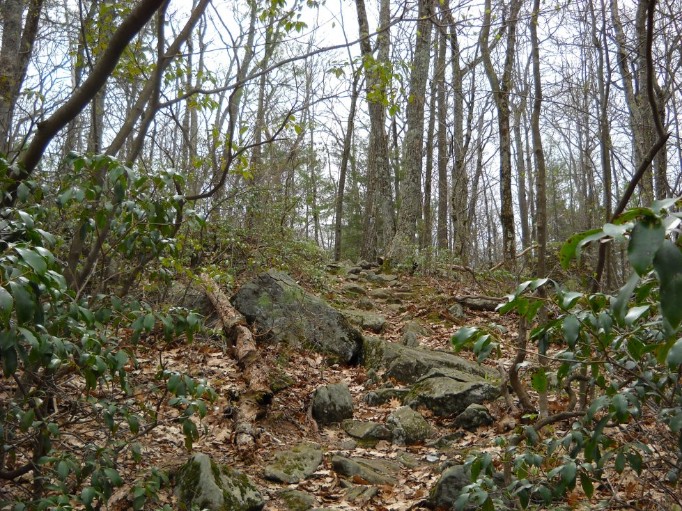 Much of the Mohawk Trail is rocky with an abundance of lichens and mosses.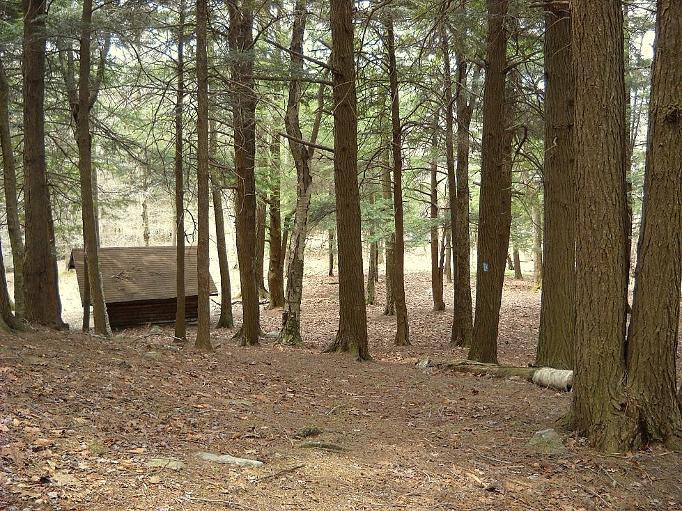 A hemlock forest on the trail. The trail is referred to as the Mohawk Trail on the maps, but there are signs around that say Mattituck Trail.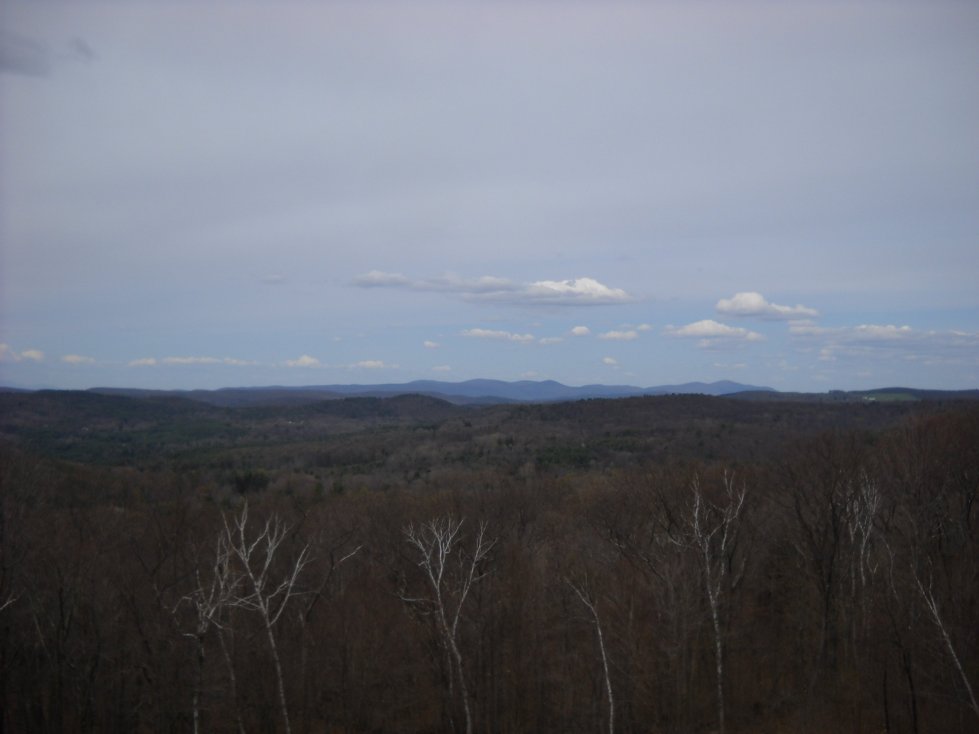 The trail meets up with the road about half-way up the mountain where there is a parking area and a nice lookout toward the South Taconic Range on the Massachusetts line.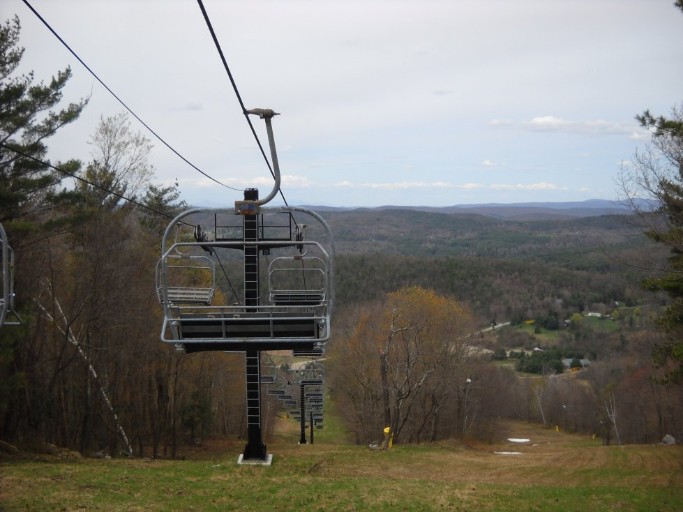 The trail then leads to Mohawk Mountain Ski Area. There are nice views of the surrounding countryside from here also.
A side trail, also marked in blue takes you through farms and eventually to Great Hollow Road on the west side of the park.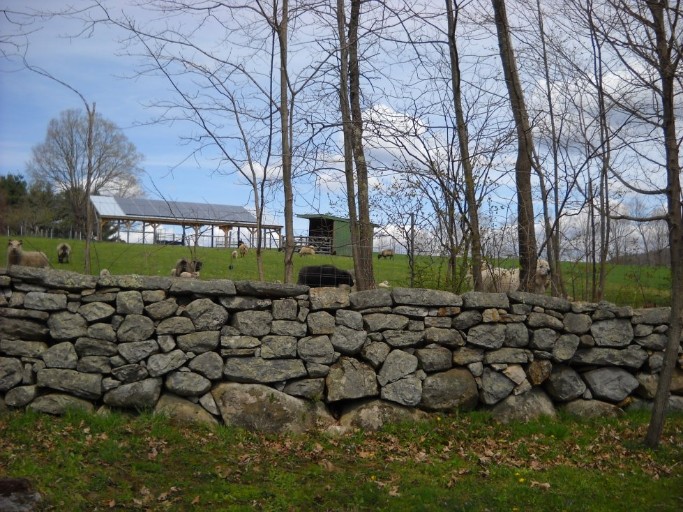 Sheep and a dog guarding the farm on Great Hollow Road.
Great Hollow Road, shown here, leads south toward Great Hill Road where there are more trails and the entrance to Mohawk Pond. The beagle in the photo met me by the farm and decided to escort me for a couple of miles. It finally turned back when I tried to check its tags to call the owner.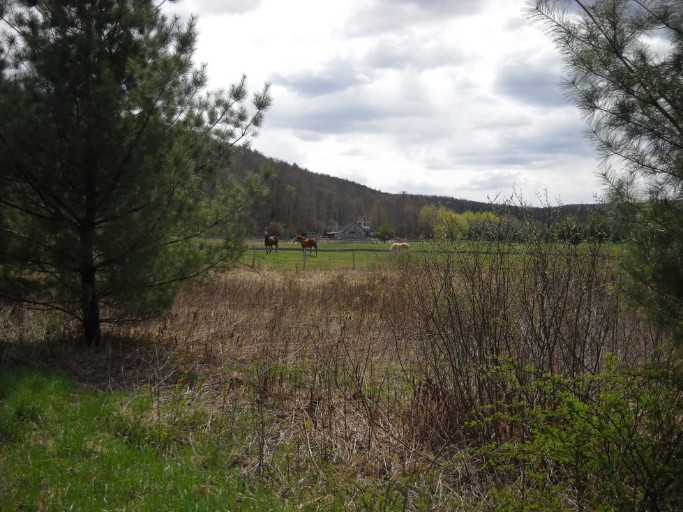 Horses on a Great Hill Road farm.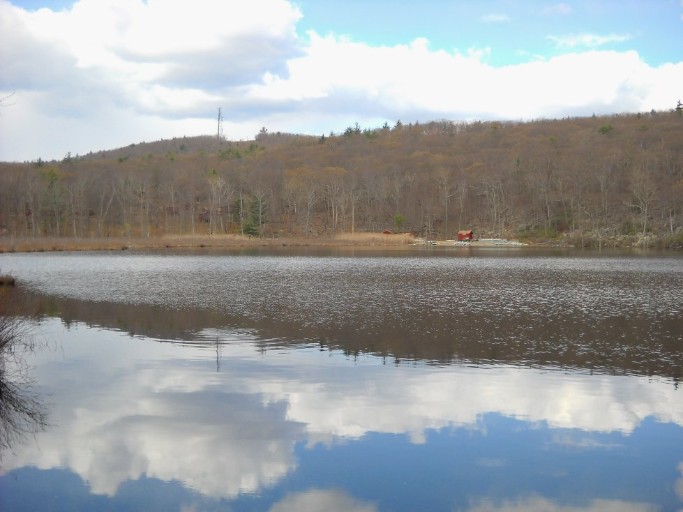 You can pick up the Mohawk Trail again on the junction of Great Hill Road and Camp Road. The trail then leads to Mohawk Pond where there are boating facilities.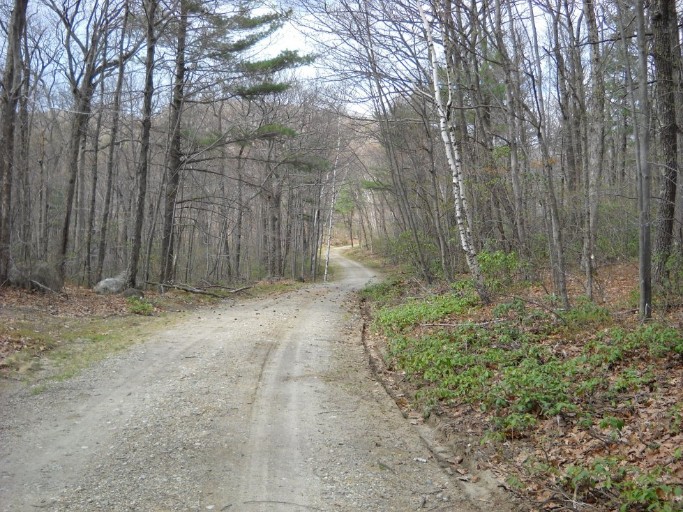 Hiking Wadhams Road on the way to the summit of Mohawk Mountain.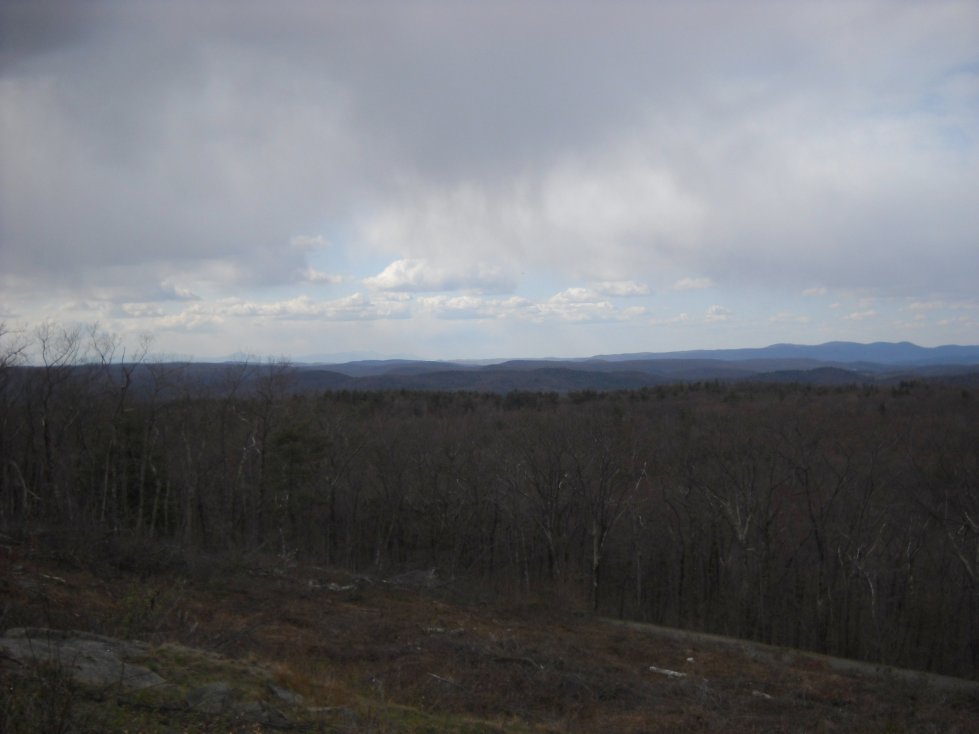 This is a view from the top of the mountain toward the north. The Catskills are barely visible on the left. The view of the Catskills can be very dramatic on a clear day, especially when they are covered with snow.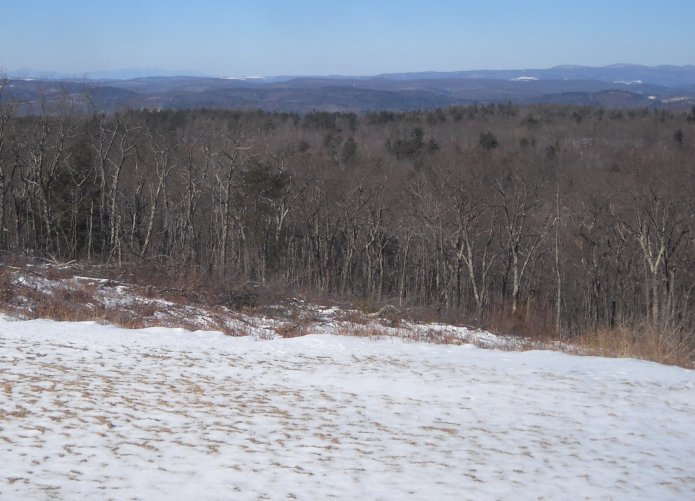 This is a view of the same area in the winter. The landscape details are much more defined in person though.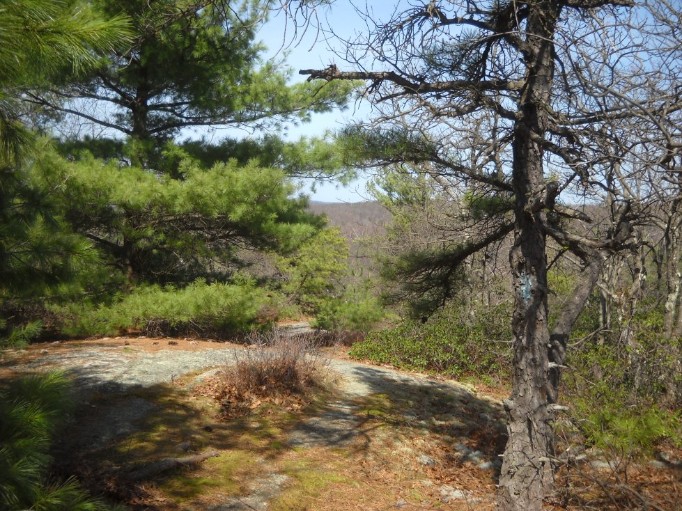 You can hike more of the Mohawk Trail on the north side of Route 4. Here the trail will take you across Red Mountain.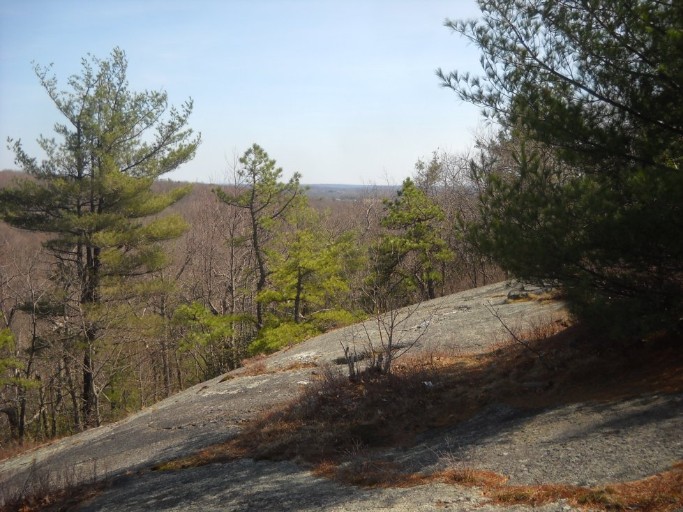 The view from rocky Red Mountain toward the southeast.