Schaghticoke Mountain is situated between Kent, Connecticut and Dover, New York. It is one of the the southernmost mountains covered on this site, and it is also one of the lowest in elevation. The Appalachian Trail traverses an extensive area of this wide mountain. Many interesting geographic features are encountered including several clear brooks and areas with either full or partially obscured views. The trail can be picked up on Schaghticoke Road, and there is parking all along Bulls Bridge Road in Kent. Click here to view a map of this region.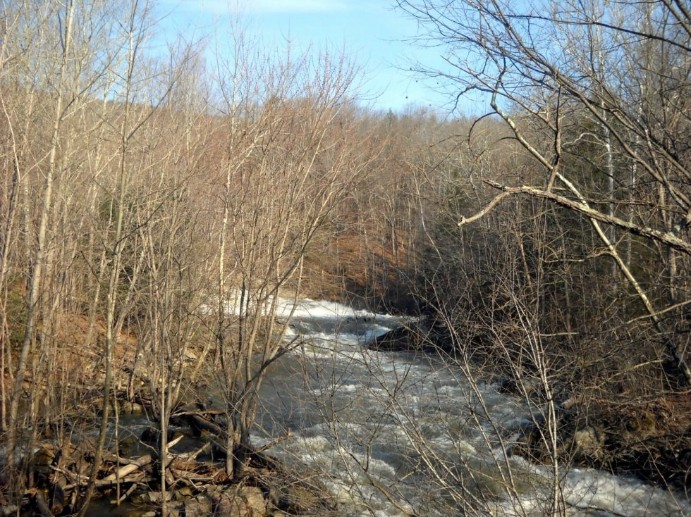 This is one arm of the Housatonic River. There is a large dam just east of this location. Tourists come to see the rushing water and the covered bridge nearby.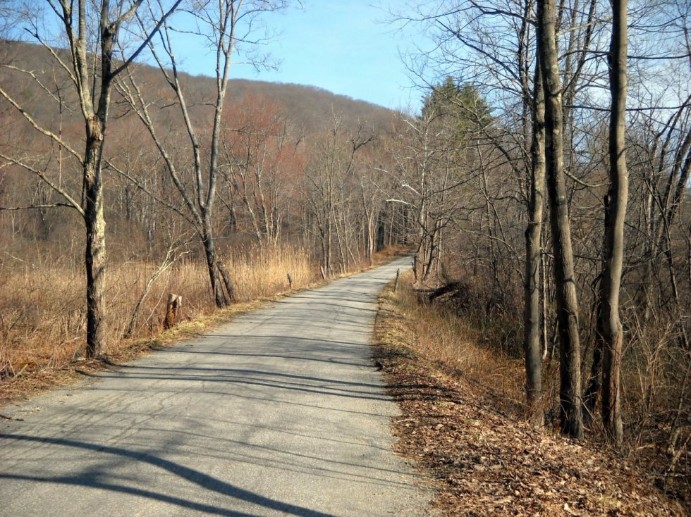 The Appalachian Trail follows Schaghticoke Road for awhile. This road also leads to the Schaghticoke Indian Reservation.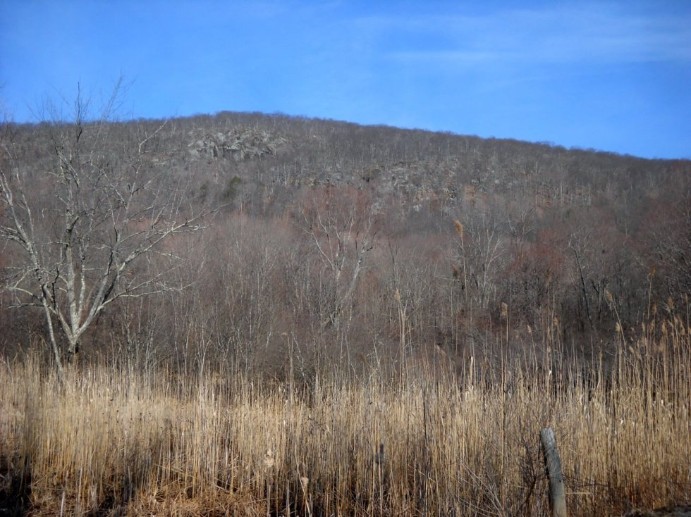 This is view of the east face of Schaghticoke Mountain, but there is a lot that you cannot see behind this slope. Much of this side is covered with broken rock. Some of the rocks are enormous and are arranged in very unusual positions.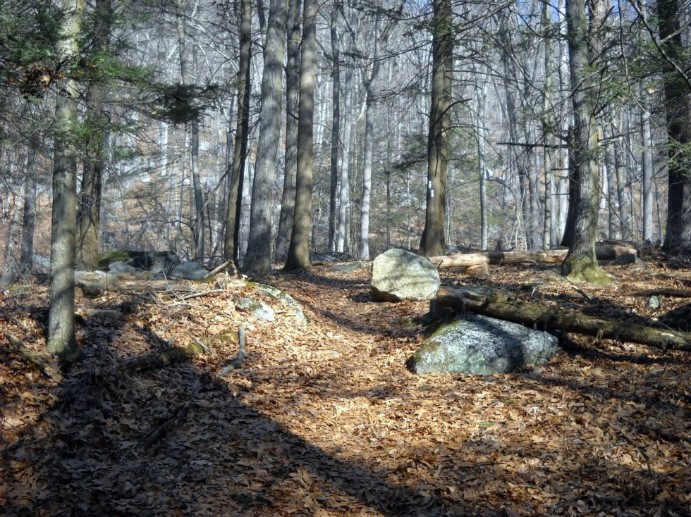 The Appalachian Trail is a little less sloped on the onset. Later on it becomes steep and rocky.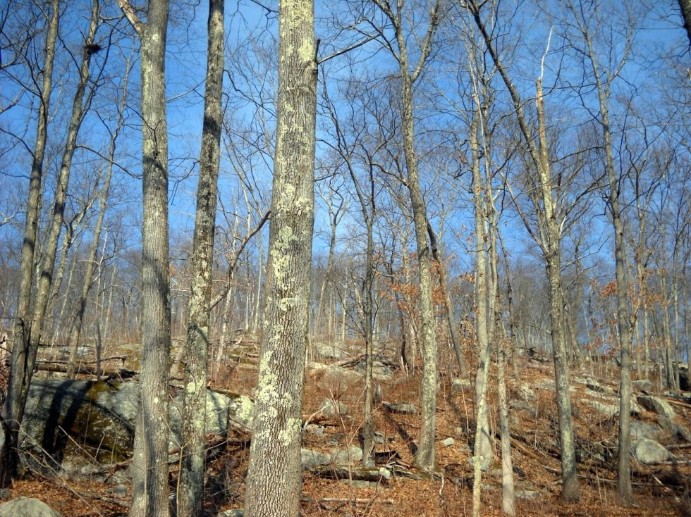 As you get closer to the top, the blue morning sky becomes visible in the west.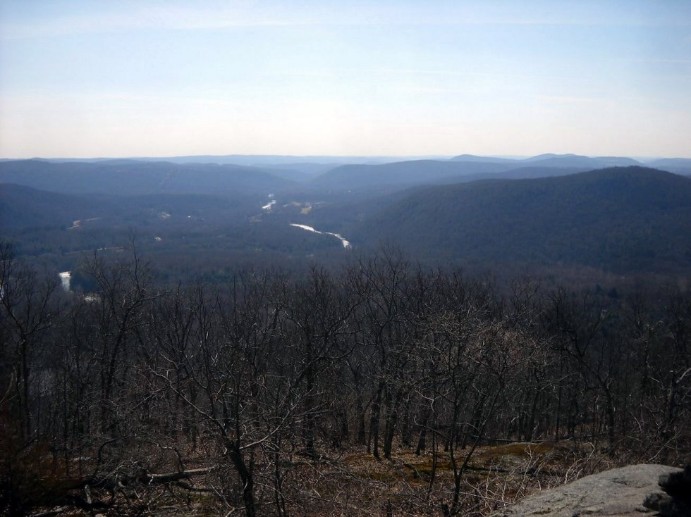 A view southward into the Housatonic River Valley from the Schaghticoke Mountain lookout.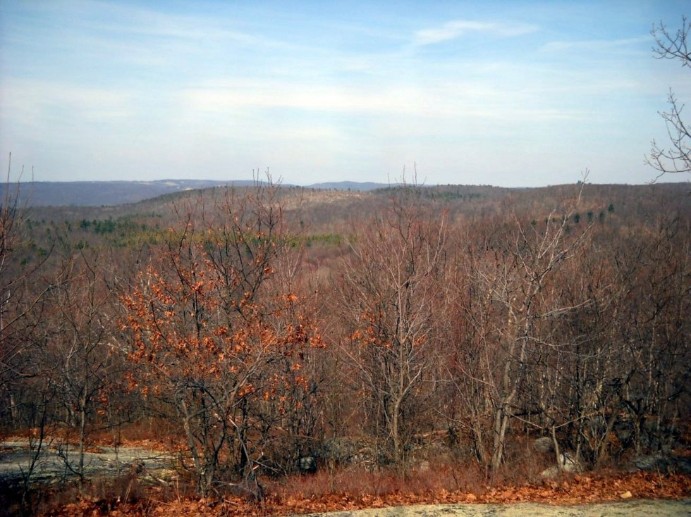 A view northwest into New York from the trail.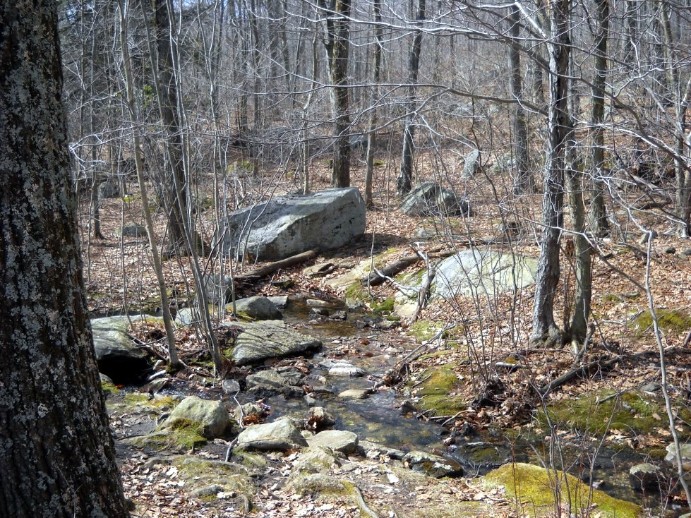 This is one of the larger unnamed brooks crossed on the Appalachian Trail. It is located near the New York-Connecticut border. It was around the middle of March, and there was still quite a lot of water around. I would expect some of the smaller brooks in the area to nearly disappear in the summer.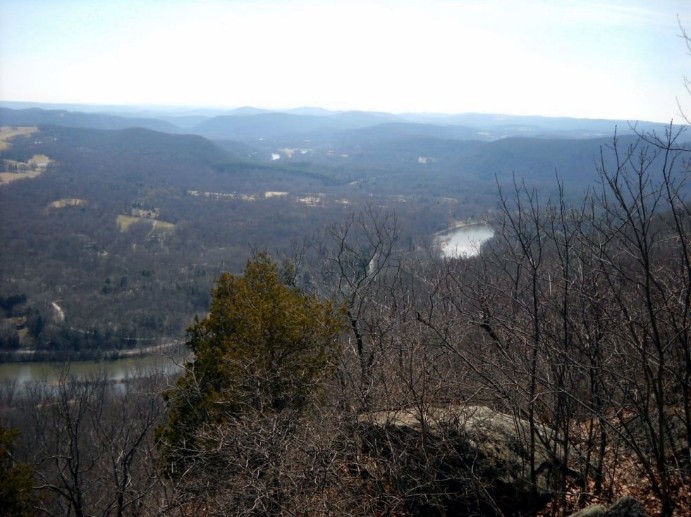 A view of the Housatonic River in Kent from an area known as Indian Rocks.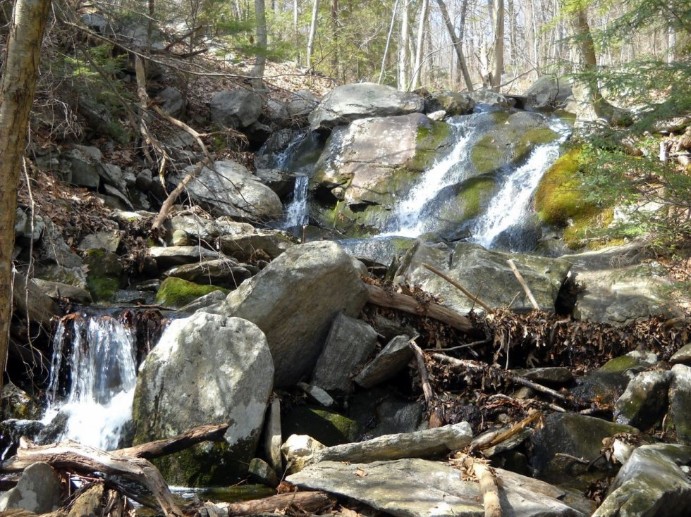 Crossing an unnamed brook with a series of small waterfalls. There is a side trail that leads to a campground in this area.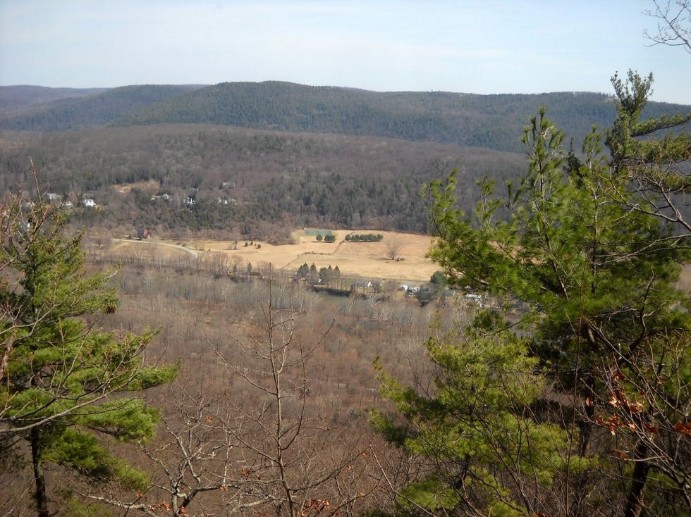 The trail continues on the east face of the mountain providing views of Kent and the surrounding area.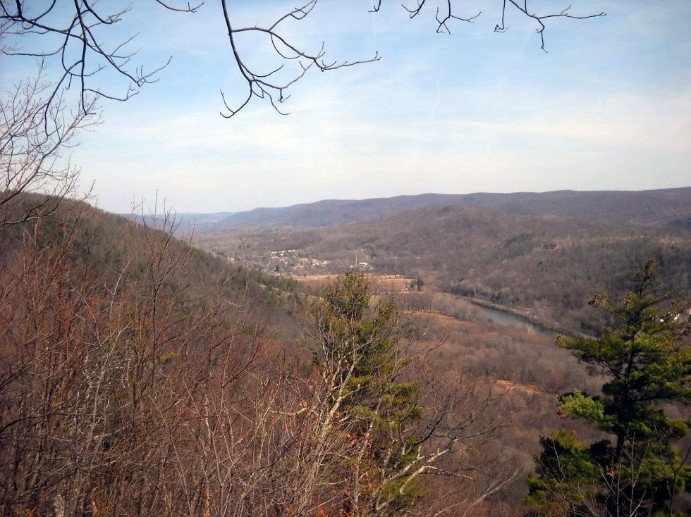 A view northeast toward Kent.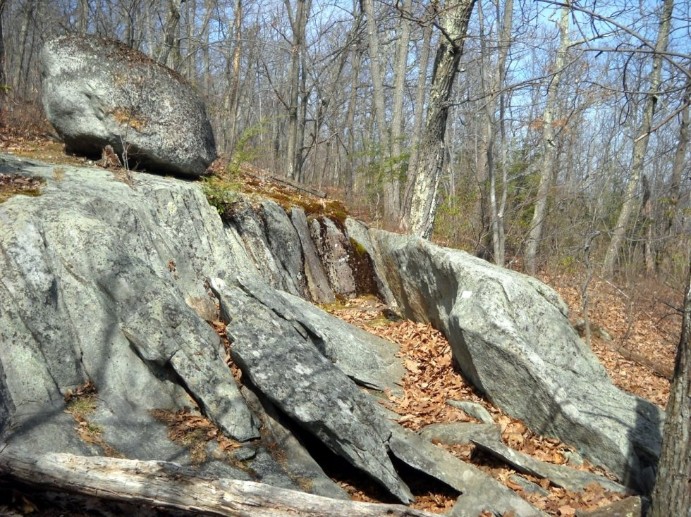 The trail goes right through the rocks in this location.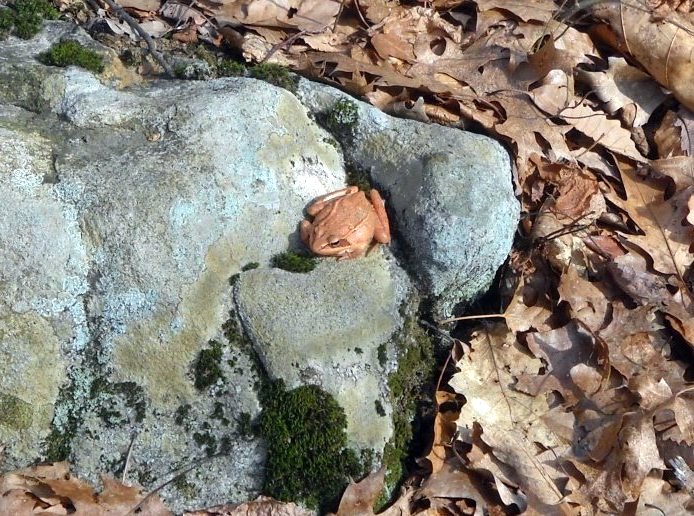 I have never seen a pink frog before. This one jumped right out the woods and posed for me!